Looking to improve customer service and boost sales with a chatbot but need help figuring out where to start? BotPenguin Chatbot Developers should be your top choice.
Chatbots have changed the way businesses interact with their customers. They offer immediate, personalized assistance and have become an essential tool for customer engagement and support.
At BotPenguin, we understand the importance of chatbots in modern-day businesses, and that's why we have a team of expert developers to help you build the perfect chatbot for your needs.
In this blog, we'll look closely at BotPenguin's chatbot developers and explain why you should choose them for your business needs, but before that we will have a quick overview of BotPenguin's Chatbot Developers.
Overview of BotPenguin's Chatbot Developers
At BotPenguin, our developers possess expertise in various areas such as design, UX, development, and testing.
They have the enterprise-grade experience to create automated and integrated systems that meet the needs of any business.
Our developers are always up-to-date with the latest technological advancements in chatbot development, so you can rest assured that you'll work with the industry's best.
Now its to see what can BotPenguin's chatbot developers offer for your business.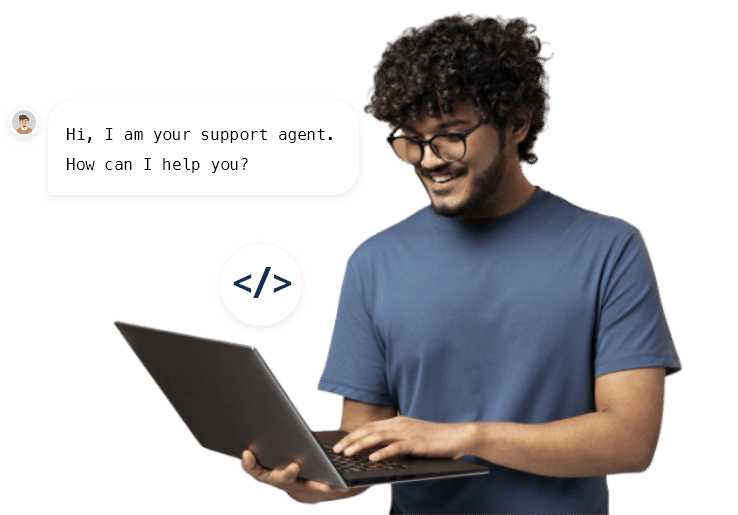 Taking Chatbots Up a Notch: Our Superhero Services
Hold onto your seats because our developers are ready to power your chatbot experience with their extensive skills and expertise.
Whether you're looking to add a dash of personality, turbocharge its smarts, or make it a multilingual genius – we've got a menu of services that'll help you.
So, witness your chatbot evolve from good to jaw-droppingly awesome. Our services will take your chatbot game to the next level. Intrigued? Keep reading!
Integrations with Existing Systems and Platforms



Our developers can build chatbots that integrate seamlessly with existing platforms and systems, ensuring a smooth customer experience.



Omnichannel Messaging Capabilities



Our developers can create chatbots

across multiple social media

, SMS, and email channels.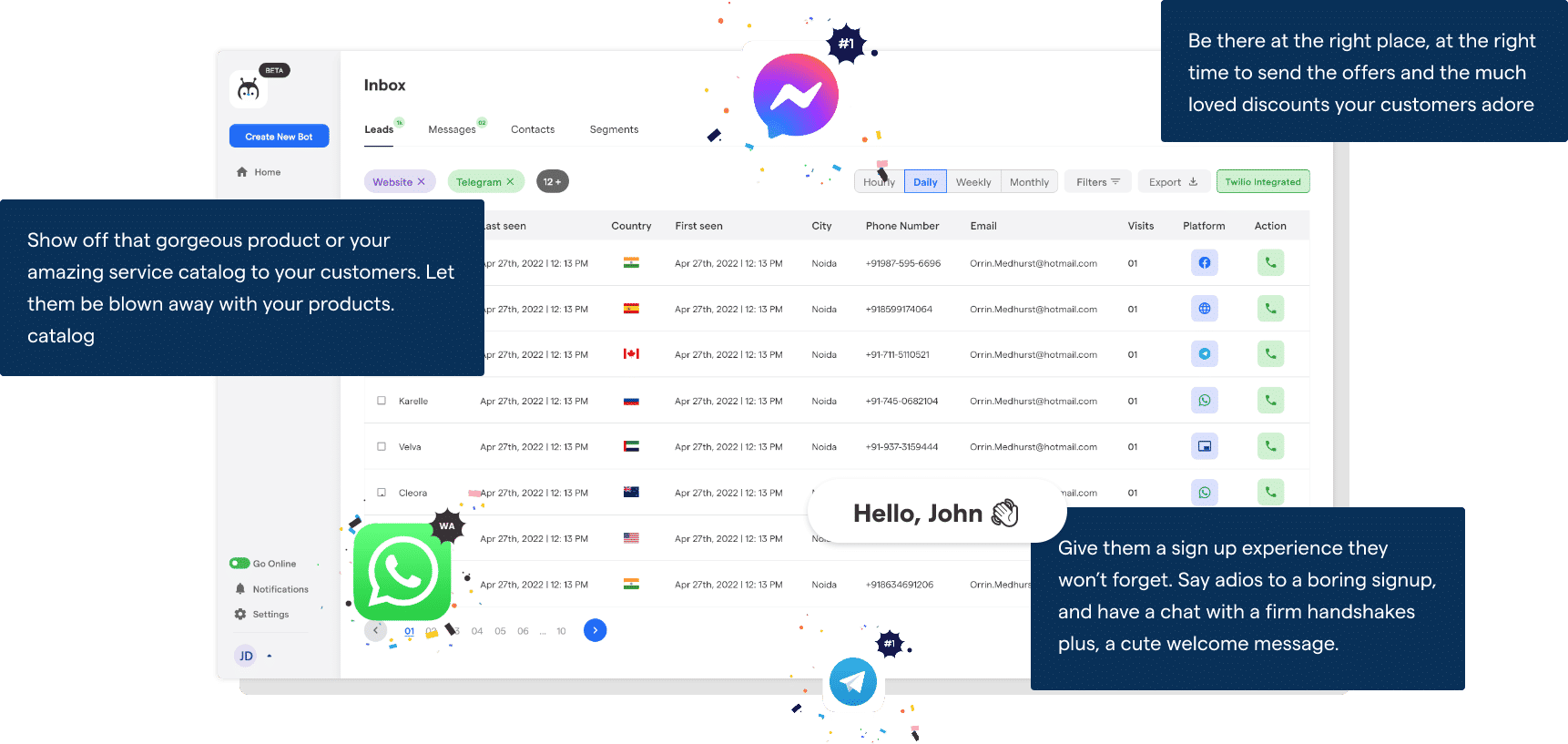 Human Handover Support for Complex Queries



Our developers can create chatbots that offer human handover support for more complex queries, ensuring your customers always receive the support they need.



Multi-Platform Support for Broader Reach



Our developers can create chatbots that work on multiple platforms, ensuring that your customers can engage with your chatbot regardless of their device or platform.
Looking for more reasons to hire BotPenguin's chatbot developer? Read on.
Why Choose BotPenguin's Chatbot Developers?
Now, you might be wondering: with so many options out there, why should you choose us? Well, let's dive into the magic that sets our chatbot developers apart from the rest.
So, why choose us? Let us see the benefits of choosing our chatbot developers.
Cost-Efficiency and Time-Saving Benefits



Working with BotPenguin's chatbot developers provides significant cost and time savings compared to hiring in-house or freelance developers.





Our team of experts can efficiently develop high-quality chatbots without inflating budgets or timelines.



Competitive Edge Through Streamlined Lead Management Systems



Our developers can create

chatbots that streamline lead management

systems, ensuring no lead is lost and increasing your chances of converting leads into sales.



Memorable Brand Presence with Customized Interactions



Our developers can create chatbots that offer memorable brand experiences, providing customized interactions that customers will remember this is an amazing

benefits of choosing our chatbot developers

.



Engaging User Experiences with Conversational UX



Our developers can create chatbots that offer engaging user experiences with conversational UX that mimics human-like interactions.



Technical and Domain Knowledge of Our Developers



Our developers possess technical and domain knowledge, ensuring that your chatbot is built with the specific needs of your business in mind.
And our developers drill into every possible chatbot solution. From custom development to integrating the new-age wonder ChatGPT, our developers excel in developing chatbots that suit your custom needs.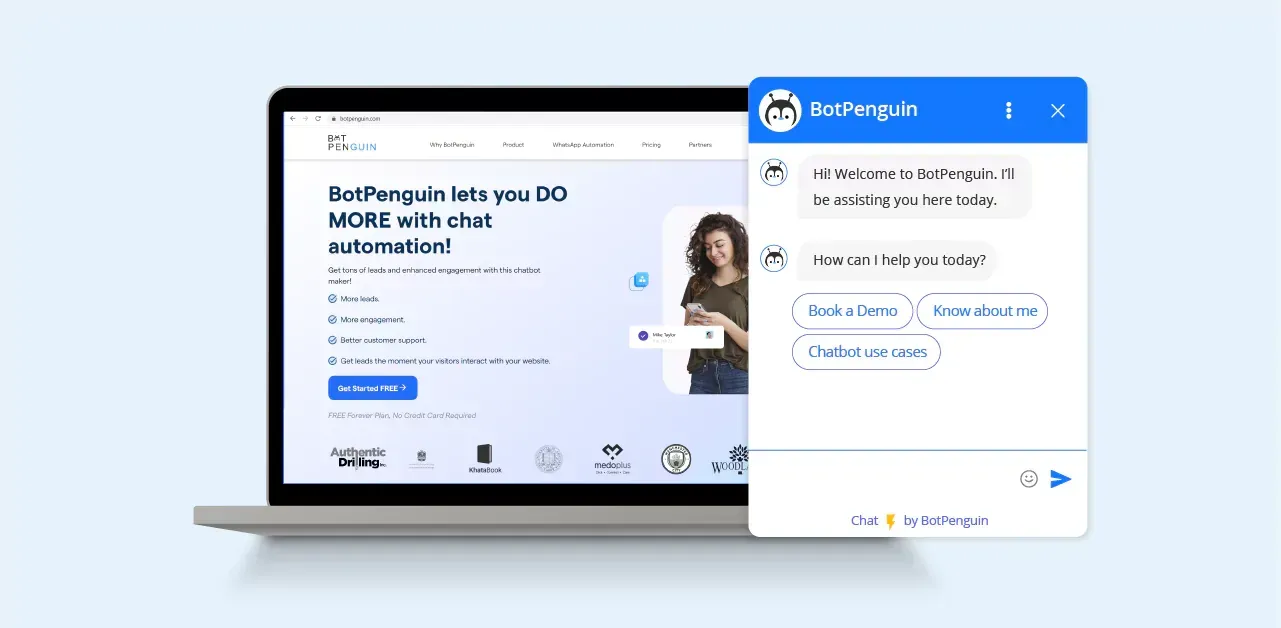 The Hiring Process with BotPenguin's Chatbot Developers
Our hiring process involves initial resume screening, multiple interviews to assess skills and cultural fit, and a thorough background check.
We ensure that we only hire the best and brightest in the industry to work with you on your chatbot development project.
In addition to chatbot development, we also offer other solutions, including:
AI Chatbots



Our AI chatbots use

machine learning

to simulate human-like conversations with your customers.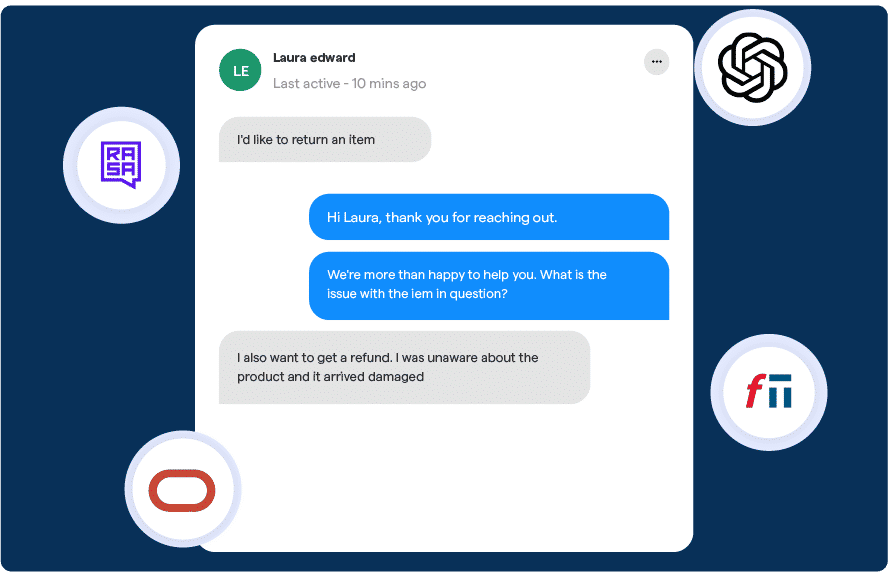 ChatGPT NLP Chatbots



Our ChatGPT NLP chatbots use neural networks to understand the context of a conversation, allowing for more personalized interactions with customers.



White-Label ChatGPT Chatbots



Our

white-label ChatGPT

chatbots allow you to brand and customize your chatbot per your business needs.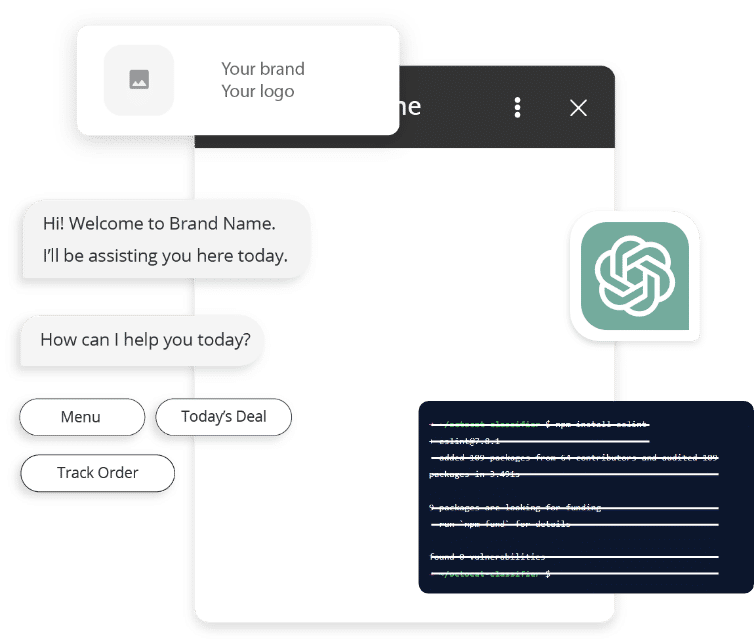 Custom Chat Automation Solutions



Our developers can create customized chat automation solutions that meet your business needs.



Chatbot Consultation



We offer chatbot consultation services to help you develop your chatbot strategy.



Chatbot Reseller Programs



Our

chatbot reseller programs

allow you to create and sell your chatbots to other businesses.
Conclusion
When you choose BotPenguin's Chatbot Developers, you're choosing innovation, expertise, and a touch of chatbot enchantment that's unmatched.
With a team that's not only skilled in the latest technologies but also dedicated to tailoring solutions to your business needs, your chatbot dreams are in safe hands.
From building chatbots that converse like pros to integrating them seamlessly into your systems, our developers have the magic touch.
With a range of services that elevate your chatbot game and a commitment to staying ahead in the ever-evolving tech landscape, we're here to make your chatbot journey smooth and successful.
So, why settle for ordinary when you can have extraordinary? Choose BotPenguin's Chatbot Developers and start on a chatbot adventure that transforms customer interactions, boosts engagement, and propels your business towards a future powered by AI-driven excellence.