When you own a company, using all available forms of advertising to reach a wider audience and sell more is critical.
Indeed, WhatsApp is currently the most widely used messaging service. It is the largest messaging platform, with 1.5 billion active users per month, surpassing Facebook Messenger with more than 200 million users.
As a leisure activity business, you recognize the importance of being present on platforms where your clients are engaged and where you might stand out. One of these platforms is WhatsApp.
As a result, you should survey to determine which communication channels your persona prefers. As a result, you'll be able to devote enough time and effort to effective advertising.
This blog post will teach you how to use WhatsApp's advantages for sales to engage both current and potential clients.
Let's get going.
Why use WhatsApp for Sales?
Before we get into the tips, consider why WhatsApp is such an obvious choice for businesses looking to increase their sales. With over 2 billion active users, WhatsApp competes with contemporary sales-oriented channels such as Google, Facebook, and others.
Furthermore, WhatsApp enables businesses to have personalized interactions with every client. This elevates it above comparable platforms in terms of effectiveness.
Sales through conversation are more than just a fad. They aid companies in boosting conversion rates, enhancing customer satisfaction, and even cutting down on the sales cycle. WhatsApp is the preferred platform for businesses seeking to implement conversational sales, boasting more than two billion active monthly users.
Utilizing WhatsApp for conversational sales has many advantages. For starters, WhatsApp enables salespeople to collect lead information more quickly than they could with email. Additionally, by having casual WhatsApp conversations with leads, it is simple to develop a partner-like relationship.
9 Effective Whatsapp Selling Strategies
Use WhatsApp Web
You can access your app account from your computer using WhatsApp Web in addition to a mobile device.
Simply connect your mobile device to the web and place it close to the computer you're using to scan the QR Code that appears when you access the WhatsApp Web page.
We advise you to stay logged into a Wi-Fi network to save money on your data plan and ensure better app stability.
The best part of using the WhatsApp Web version is that you or a designated person can sell on the app and send messages from a computer, making the selling on WhatsApp mission much more accessible.
Create broadcast lists
Lists about particular subjects or target audiences should be made. As with Twitter, once the lists are created, you can send one-way communications specially crafted to boost engagement.
Your messages may contain discounts, invitations, or links. For instance, broadcast lists are the way to go if you are hosting an event or product launch that will interest your audience.
Let's say your company is in the leisure and spa industry. Then, your audience will be curious about summer, bank holidays, and anniversary celebrations. Therefore, you can take advantage of those chances to broadcast messages to them.
Personalize Communication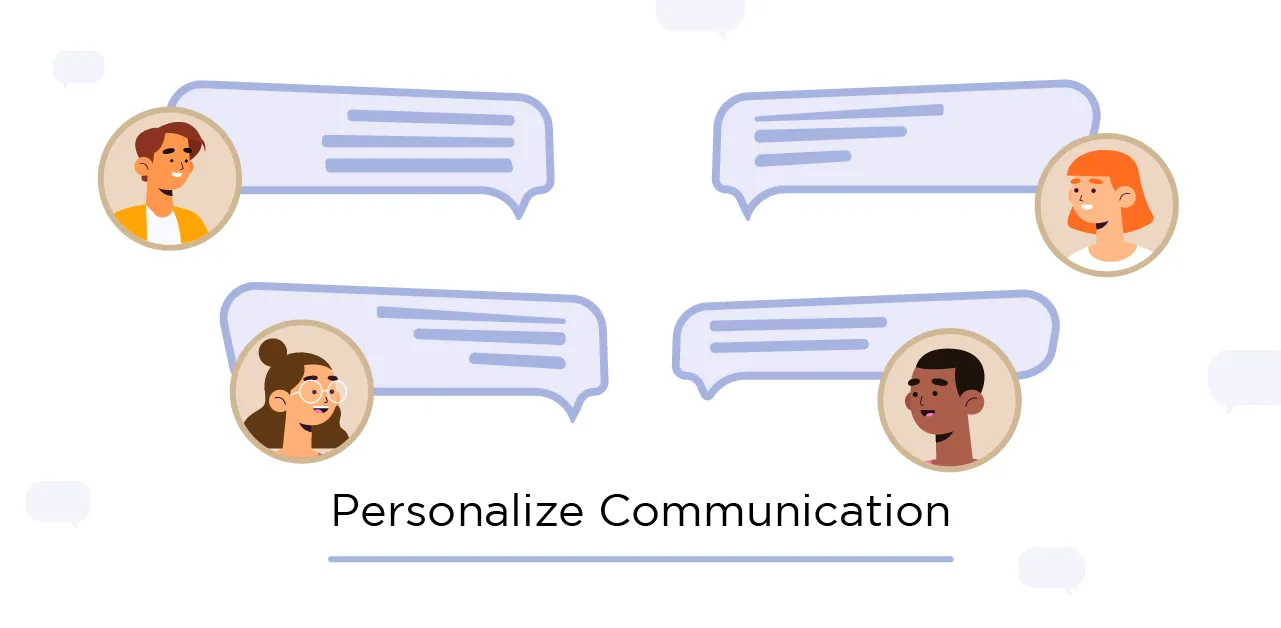 Your groups will keep expanding if you're effectively using WhatsApp marketing. Additionally, as they develop, you can personalize your interactions with clients by speaking with them one-on-one via the platform.
This is especially advantageous for small businesses since it is much simpler for clients to message them directly if they require a particular product, inquiries, or customer support due to direct customer interaction.
Create Quality Content
The importance of high-quality content for your website and WhatsApp messaging are equivalent.
Your WhatsApp messages must be succinct and impactful. In contrast to Twitter, you don't need to worry as much about length here, but every word must be important. Engagement will likely be very low if your language and writing style don't appeal to your audience. Keep it straightforward, interesting, and customer-centered.
Automate your replies
If you don't use WhatsApp automation, your sales may suffer at a time when customers expect instantaneous responses. You can configure automated responses in WhatsApp with just a few taps, enabling your team to respond to customer inquiries immediately while on the move. Your customers will feel valued and important as a result.
Schedule your process
Selling on WhatsApp requires planning, just like any advertising strategy, especially if you have multiple broadcast lists.
Make a schedule so that you won't be perplexed when messaging. By doing this, you can organize yourself and decide in advance which content and when to send it to each list.
Furthermore, this planning will help you avoid sending the same message twice.
Making a schedule will also enable you to consider the kind of content to send at each stage of the sales funnel.
Earn User Loyalty
It is critical to cultivate customer loyalty to increase your company's profits. To further boost customer loyalty, you can develop recurring events, deals, and offers through WhatsApp Business. These customers will become repeat customers if they feel appreciated.
Get customer feedback and improve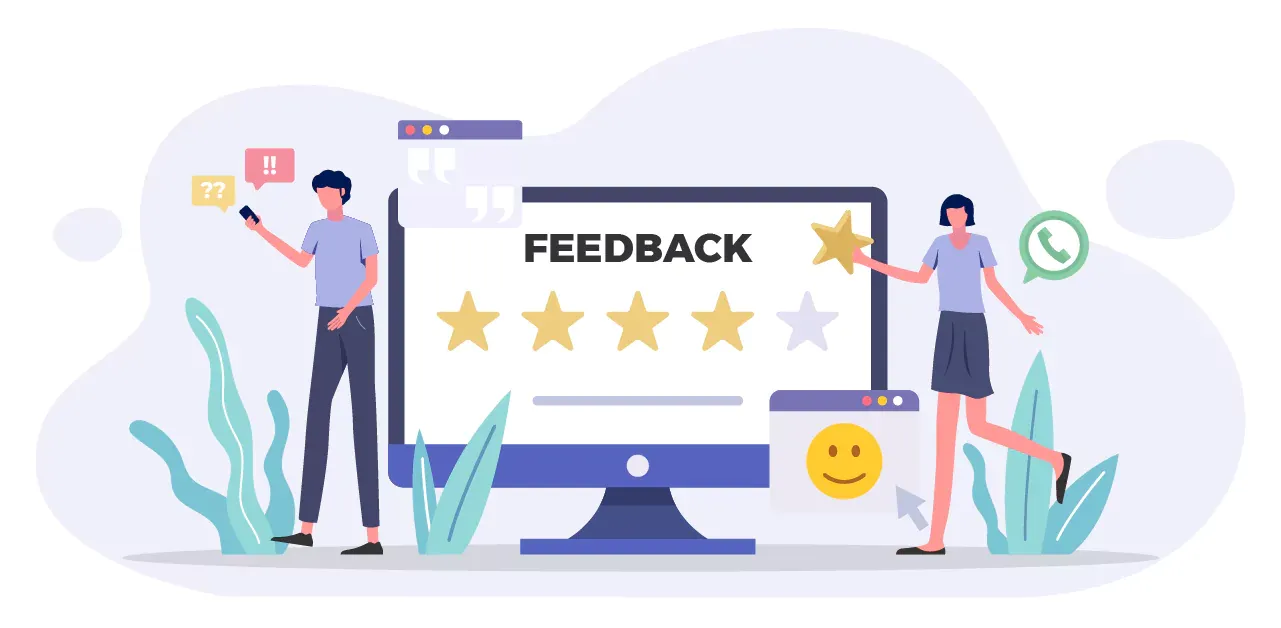 A thoughtful marketing strategy is very effective when combined with a feedback mechanism. Having a feedback mechanism in place aids you in the following ways:
Recognize your efforts

Determine which customers are dissatisfied and work to improve their experience.

Aids in the measurement of customer satisfaction

Tell you what needs improvement and what works well for them.
Customers' feedback is gathered through the use of WhatsApp message templates by brands, and those decisions are then used to inform future marketing strategies.
Post-sales support
After a customer makes a purchase, the relationship does not end. Everyone has purchased a product at some point that doesn't satisfy them.
Customers won't hesitate to cut you loose if they go through extra hoops to get a refund or product support.
WhatsApp is a simple way to give your customers post-sale support without making them wait in long lines or repeat information, which can be annoying. According to a Facebook study, 50% of customers who messaged businesses did so at various points during their customer journey, whether to inquire about business hours, make a purchase, or provide feedback.
You can provide video tutorial support for products that do not require technical expertise. Without exchanging emails back and forth, refund requests can be processed quickly as well.
Wrapping it Up
Some of the most important tips for increasing your sales through WhatsApp have been succinctly laid out. You should also be aware that there are various other ways to advertise your company in addition to this method of boosting sales.
Utilizing the advice above, you can interact with your WhatsApp subscribers. And when done properly, you can increase your company's reach.
Your marketing initiatives will develop like WhatsApp as it transitions from a messaging app to another social media platform. We advise you to begin incorporating it into your marketing plan right away. Not just because you can use it as a flexible platform to share files, videos, images, and texts about your goods and services but because it is a cost-free way to promote your company, learn more about your target market, and improve your ability to serve them in the future.
BotPenguin, a chatbot creation platform, offers WhatsApp chatbot integration to automate your customer service fully.
Take a trip to BotPenguin to learn more!