Are you looking to use chatbots to grow your business or enhance the customer support experience? You are not alone. 82% of businesses that utilize conversational marketing tools (also known as chatbots) powered by AI perceive chatbots to be beneficial to their sales and marketing operations. They are constantly looking forward to use chatbots to enhance their business.
In April 2022, WhatsApp had over 2.44 billion active users globally, an increase of 6.4% from the same month in 2021. By June 2022, WhatsApp had about 2.26 billion unique users.
With 180 countries and over 1.5 billion monthly active users, Whatsapp has taken the top spot. Although it began as a social networking site for users to connect with their friends and family, a portion has gradually developed into a possible channel for companies to interact with customers.
On the other hand, WhatsApp Business API has helped medium and large enterprises interact with clients worldwide and send automated short answers at scale.
What is WhatsApp Chatbot?
The WhatsApp chatbot is a conversational chatbot powered by AI that encourages human-like interaction between businesses and customers using the WhatsApp chat interface. It automates the customer service and sales processes for businesses using WhatsApp.
The WhatsApp Business chatbot may enhance your clients' value from their interactions with your company by automating, personalizing, and utilizing artificial intelligence.
The WhatsApp chatbot must be coupled with WhatsApp API to facilitate chats with clients. The WhatsApp API is an Application Programming Interface that offers automation and other capabilities, including proactive message templates, payments, and a green checkmark next to your company name indicating that it is verified.
Why do you need a WhatsApp chatbot for your company?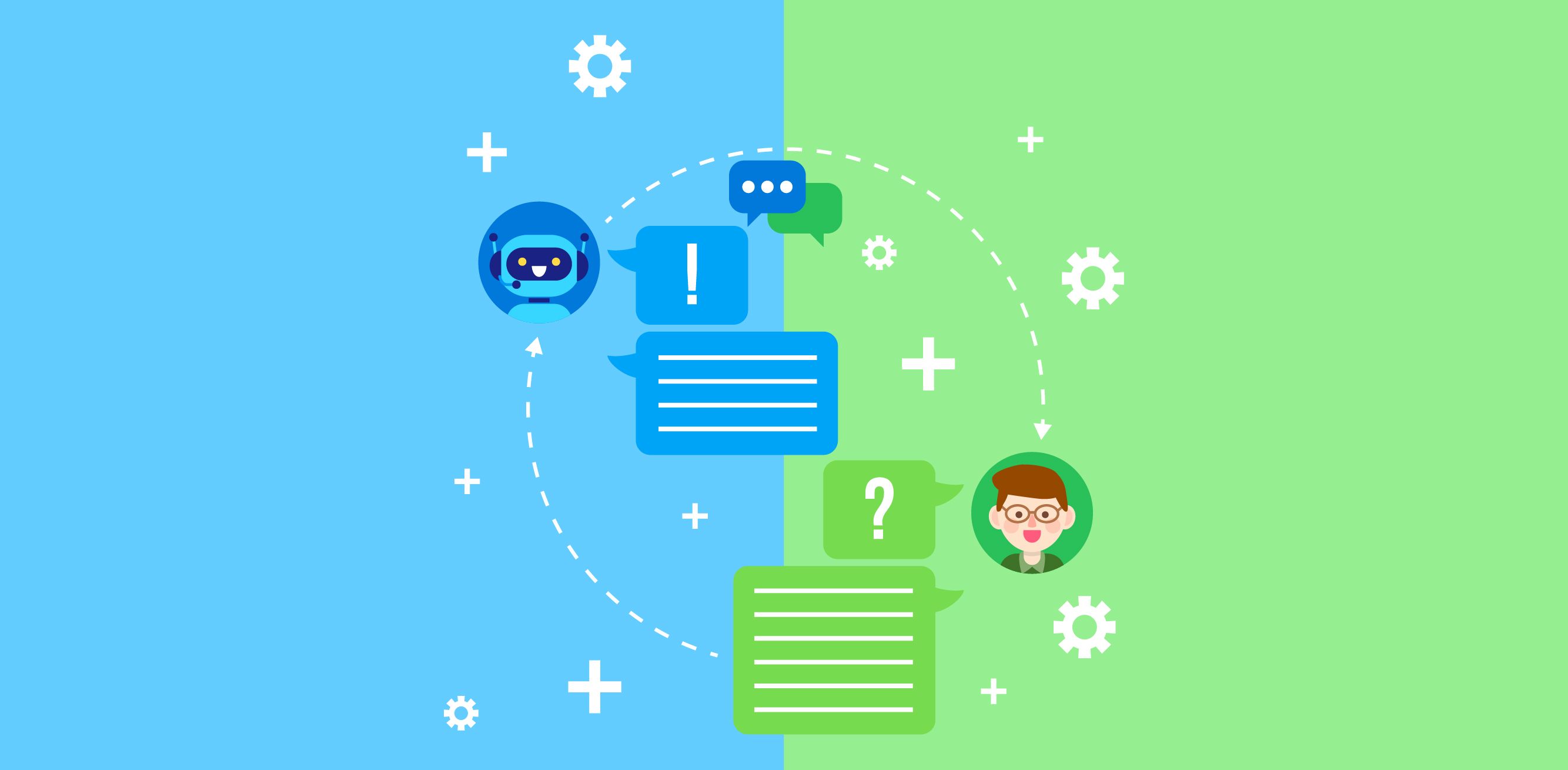 When your client base is tiny, managing queries is simpler. It would help if you had a chatbot that could interact with leads and customers around-the-clock as your business expands and attracts new clients.
Without a chatbot, it might be challenging to respond to inquiries from clients or customers more quickly, and your audience won't like it.
On the plus side, this is what you may anticipate if you implement a WhatsApp chatbot.
Boost the sales initiatives.
Improve your support and expertise in answering customer questions.
Set up automatic responses after hours
Spend less and work less.
Assemble lead information
Integrate your chatbots with the CRMs you already use, such as Hubspot, Shopify, or Zoho.
Offer advice on fresh goods and services
Your chatbot can respond to several inquiries at once, unlike humans.
To expand your business on WhatsApp, you must offer the same user experience as your website or store. You will require a WhatsApp chatbot for that.
How to create a WhatsApp chatbot?
Here are four steps to creating your WhatsApp chatbot. To make it easier for you to design a WhatsApp chatbot, we have compiled a list of everything you need to do.
Step 1. Registration for WhatsApp Business API
Before applying for a WhatsApp business API, you must have a Facebook business profile, a website, and all necessary business paperwork.
After everything is set up, create a Facebook business manager account. You must submit basic business information, including your name, business address, phone number, and email address.
You can apply for WhatsApp API with Yellow.ai or any other provider of business solutions once you've finished this process.
To move the request through, the solution supplier needs certain information from you about your company, like your company name, logo, business description, and website URL.
Step 2. Create a dialogue flow plan.
Following the application for the API, businesses must prepare the dialogue flow, which includes deciding how the chatbot will meet or welcome clients, what questions it will answer, and how the discussion will go.
A corporation has to hold a rigorous and in-depth internal debate before developing a conversational flow. To ensure that the chatbot succeeds, the business must carefully consider all potential use cases and provide comprehensive responses to any inquiries that customers can have.
Step 3. Integrating a chatbot for WhatsApp.
When the supplier of business solutions has the API available, they link it with WhatsApp and build the chatbot. It is accomplished by having the chatbot save conversations in a database.
WhatsApp needs a dashboard to view chats and reply to them because WhatsApp API is merely an Application Programming Interface.
The business solution supplier also gives you access to a dashboard that your support staff may utilize from anywhere in the world. It will include all the functionality of the WhatsApp API and an analytics dashboard where companies can monitor statistics regarding the discussions on the network.
Step 4. Test your WhatsApp chatbot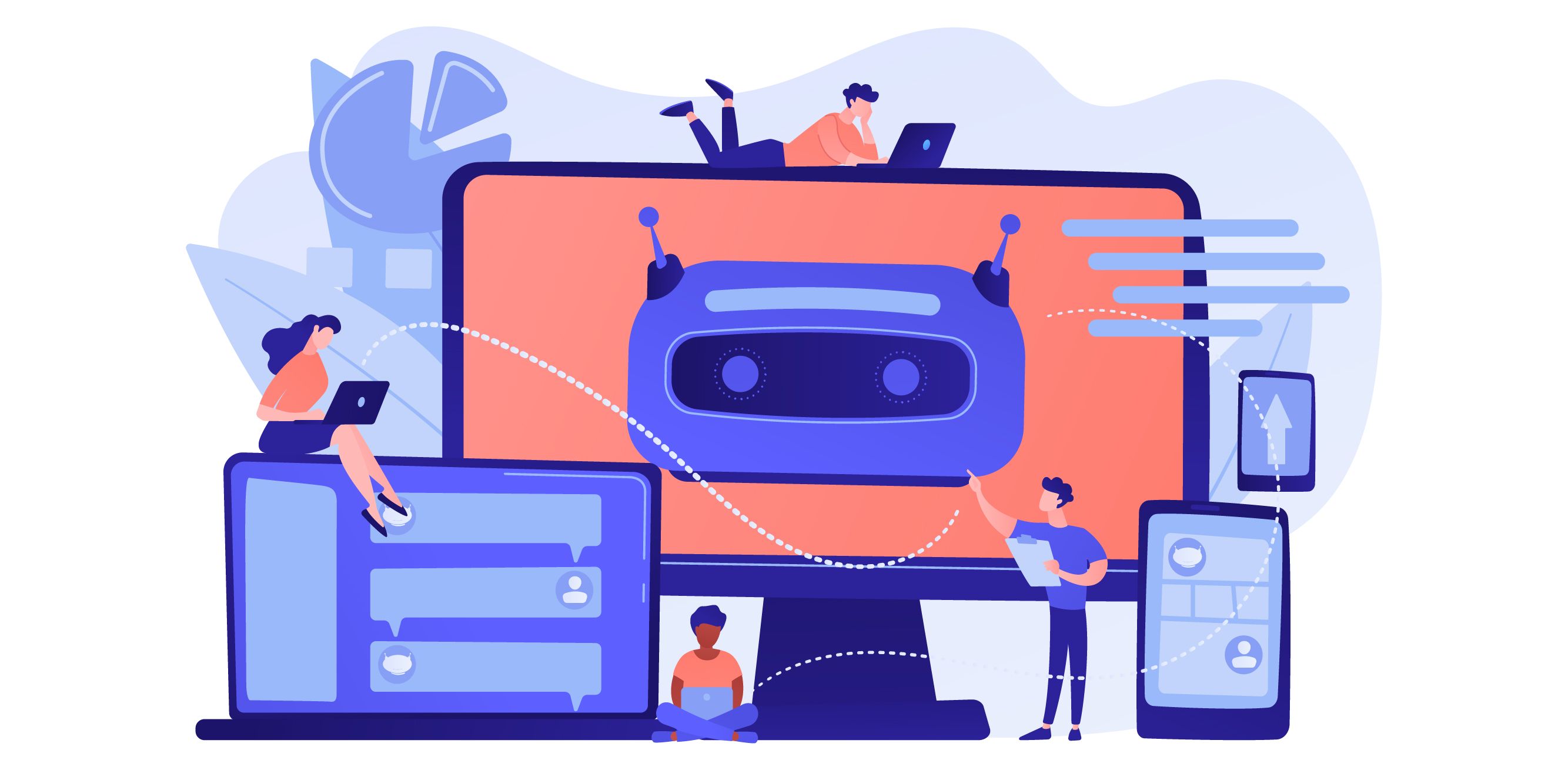 Test your chatbot with minuscule use cases before spreading the word about it and disclosing your WhatsApp number to the public.
Try utilizing it with some impossible scenarios, at unusual hours, and in slang to see whether it reacts the way your company's customer service personnel would have.
If you choose a multilingual chatbot, try communicating with it in other languages to see how it reacts. Take the chatbot live and begin interacting with your customers after you are 100% pleased with the results.
All of your clients may receive an announcement notification over WhatsApp exclusively, inviting them to stop by and say "hi" to your company.
Business solution providers can only ensure that you request the API appropriately and lower the rejection risks. Despite how easy this procedure may seem, it may be a little complex as WhatsApp may even deny your request for WhatsApp API.
How can WhatsApp chatbots improve customer service?
Meet with clients where they are
One of the most widely used communication platforms in the world is WhatsApp. With the help of WhatsApp chatbots, businesses can interact with customers using a platform they already find convenient, cutting down on needless customer care friction.
Available around-the-clock assistance
The much-needed 24/7 customer assistance may be delivered using WhatsApp chatbots. It is more crucial than ever before when you consider the 100x boost in conversion rates when a response is given within the first five minutes of a prospect's inquiry.
Due to this, WhatsApp chatbots are ideal for companies with a worldwide clientele. Even when their customer support representatives are sound asleep, they may react to inquiries anytime, day or night.
It Addresses inquiries
A range of WhatsApp chatbots the demands of clients. Think of yourself as a hotel reservation site, for instance. A WhatsApp chatbot may be used to accept reservations, notify customers of sales, give check-in details, solicit feedback, and much more. In other words, the chatbot can automate many of the operational aspects of your company.
Utilize analytics to enhance personalized encounters.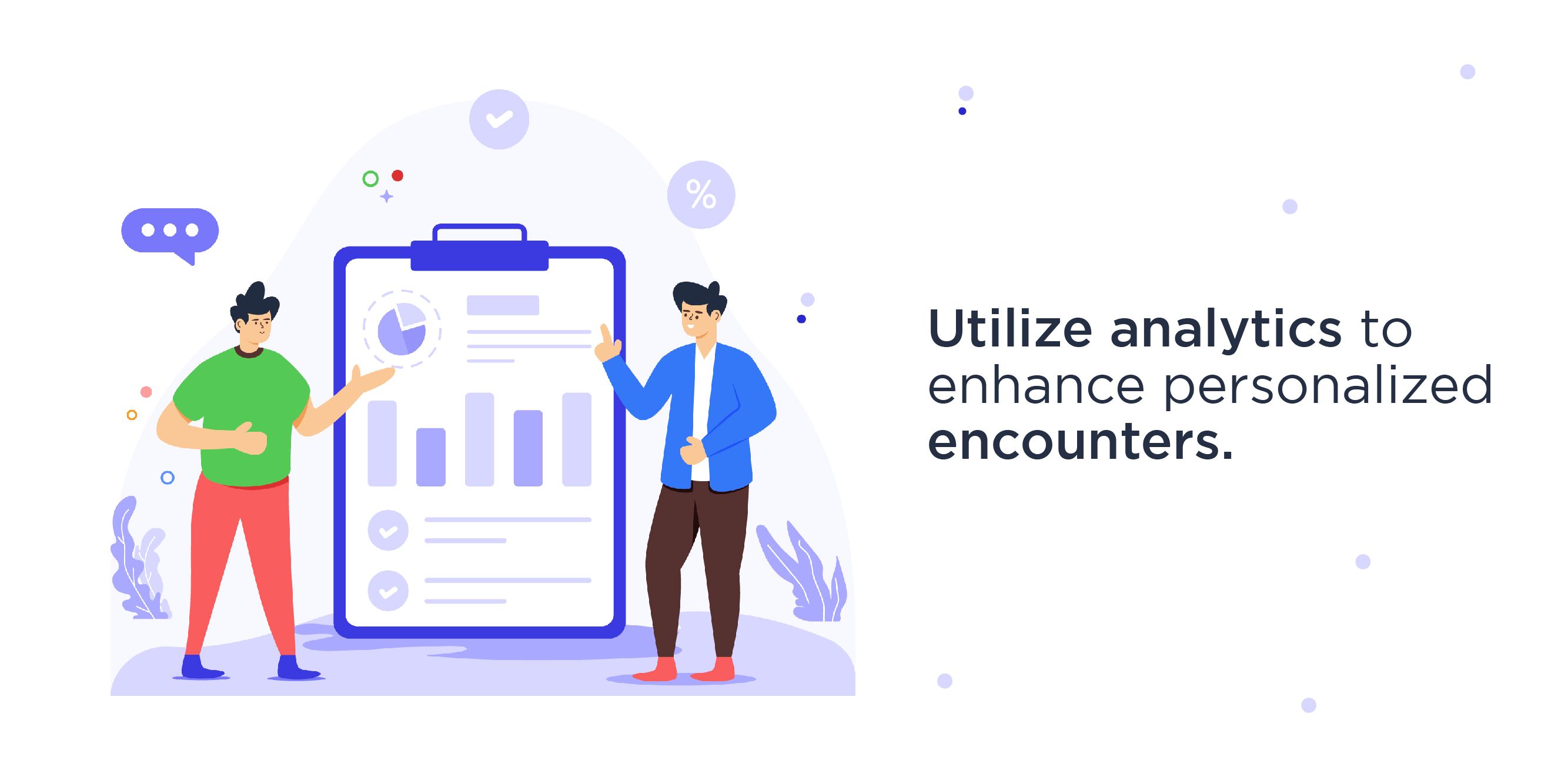 Businesses may also employ WhatsApp chatbots to acquire vital client information, paving the way for future personalization powered by predictive analytics.
Analyze your customers' locations, their preferred communication methods, and the goods and services they appear to be most interested in.
Utilize these revelations to customize your future interactions with customers, focusing on the products and services they are interested in.
FAQs
How can I get WhatsApp to display a green checkmark next to my company name?
Only businesses with WhatsApp Business APIs can receive a green checkmark verification.
Through an official partner of WhatsApp, such as WATI, request access to the WhatsApp Business API.
Providers of WhatsApp business services like WATI may assist you in obtaining green ticket verification when your request for API access is accepted.
What would I need to put up a WhatsApp chatbot?
A Facebook company page with verification
Business WhatsApp phone number
Availability of WhatsApp Business API (which WATI can help you get)
Conclusion
Businesses now recognize how important it is to connect with clients where they are. You will have a significant edge if you have a robust WhatsApp Chatbot on your business number. Your customers won't need to wait for hours to receive an answer to their query. Your brand worth will increase on WhatsApp as you become more productive, amiable, and involved.
User experience is crucial when it comes to the WhatsApp Chatbot. You may provide the full knowledge that your clients seek by using the proper conversation design.
We hope that this blog answers your queries about the WhatsApp API and chatbot that you may have had.
You may also know how easy it is to provide conversational AI to WhatsApp's sales and customer service teams.
The moment is now if you intend to begin your path towards enhancing customer experience and meeting your customers where they are. Request a demo from Botpenguin and utilize the chatbot as soon as possible.