Relationship marketing is a customer relationship management strategy designed to encourage strong, lasting customer connections to a brand. The goal is to generate repeat sales, encourage word-of-mouth promotion, and gather customer information. Relationship marketing helps develop strong connections with customers by providing them with information directly suited to their needs and interests, thereby promoting open communication. It differs from other forms of marketing in that it recognizes the long-run value of customer relationships and extends communication beyond intrusive advertising and sales promotional messages. Find out more about Relationship marketing in our SendInBlue Review.
The idea of relationship marketing has been around for decades. But it's only recently that businesses have embraced the importance of building long-term relationships with customers. It is due to the rise of social media and the ability of companies to reach customers in new ways.
Sendinblue is one such solution that lets businesses send automated emails and messages to make use of relationship marketing to achieve growth. Let's delve deeper and know how the solution fares.
How is relationship marketing relevant today?
We're now in an era where consumers demand more from brands than just good products or services. They want honest, transparent relationships. They want companies to provide customized experiences that cater to their individual needs and preferences.
It is popular to divide your consumer strategy into two categories in business and marketing: Customer retention and customer acquisition.
Customer acquisition focuses on gaining new customers to make purchases. This strategy involves a lot of advertisements, which can be expensive.
Customer retention is all about working with current customers so that they continue to do business with you. This strategy includes loyalty programs and discounts.
The goal is to gain more money for the company. Still, businesses fail to implement these approaches successfully and lose valuable customer relations. An Organization that can help you both in retention and acquisition is SendInBlue. The SendInBlue team understands the significance of relationship marketing and aims to implement it through their versatile email marketing platform.
Continue reading, and by the end, you can determine if SendInblue is a good fit for you!
SendInBlue Review: An Overview
Sendinblue is an email marketing platform that helps small businesses send automated emails and SMS messages. It's a service that has been around for over nine years (since 2012). It is one of the top email marketing platforms on the market.
With Sendinblue, you can create and send marketing emails, transactional emails, SMS campaigns and chat with your customers. The software makes it easy to manage your database, design professional-looking emails, and automate your marketing campaigns.
It also helps with email deliverability. Each email you send using is optimized to reach its destination in recipients' inboxes. The company claims to have delivered over 1 billion emails each day for over 100,000 companies worldwide during the past year.
The company was launched in 2012 by Armand Theberge and Kapil Sharma. The company is headquartered in Paris but has offices in India and Germany. The two founders, both engineers, came up with the idea for Sendinblue after struggling to find an effective email marketing solution to support their first business. They were frustrated with the existing email marketing software on the market, so they decided to build their own.
Sendinblue Review: How Does it Work?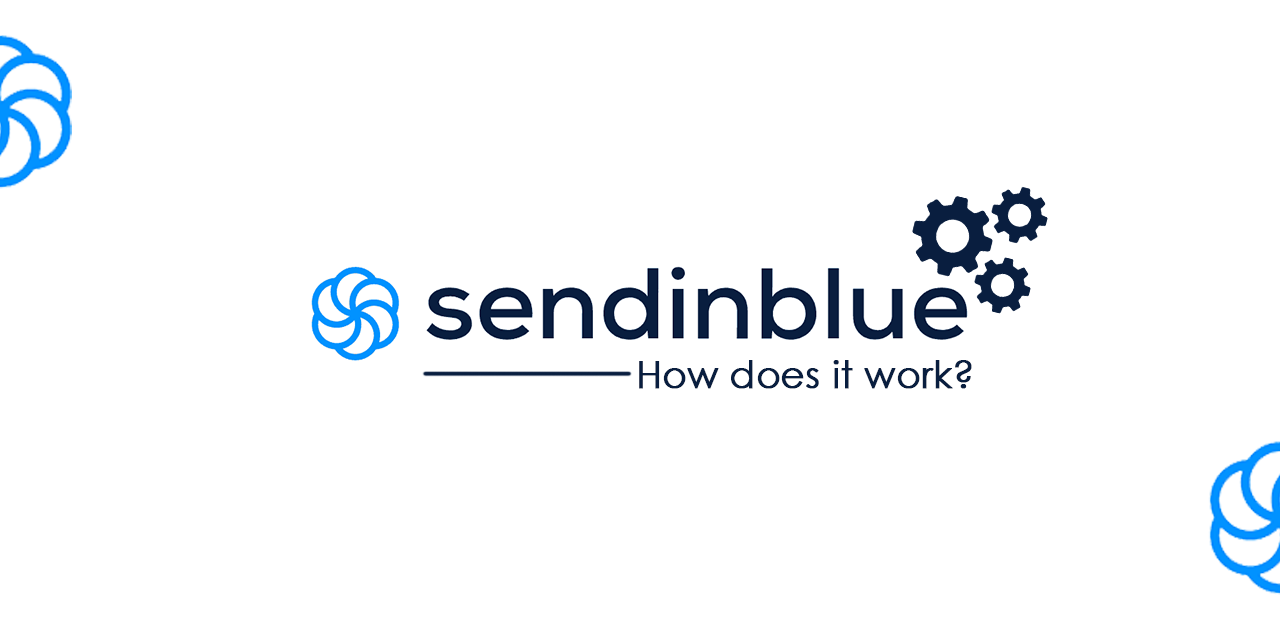 Sendinblue is a platform that helps businesses and organizations (whether large or small) through their digital transformation using its marketing and sales tools. Its key feature is its ability to provide the sender with detailed statistics on the results of sending out campaigns.
It is a software as a service (SaaS) company that offers web-based services, including email, SMS, chat, and CRM. Sendinblue aspires to be an all-in-one tool with everything you need to drive your business growth, including email marketing, text messaging, and CRM.
Sendinblue provides you with multiple ways to reach millions of customers. You can send transactional emails like order confirmations, shipping notifications, and password resets. Users can do this using their powerful SMTP server, which allows you to send emails to as many people as you want in bulk.
It also offers a built-in email editor to create and manage your newsletters. You can choose a template from their library and customize it with the drag & drop editor. You can also add forms, surveys, or polls to collect data from your customers.
Lastly, it lets you automate your email campaigns by creating workflows triggered by specific events or conditions. For example, when a customer subscribes to your newsletter or updates their profile or account information.
Sendinblue Review: Benefits, Features, And Drawbacks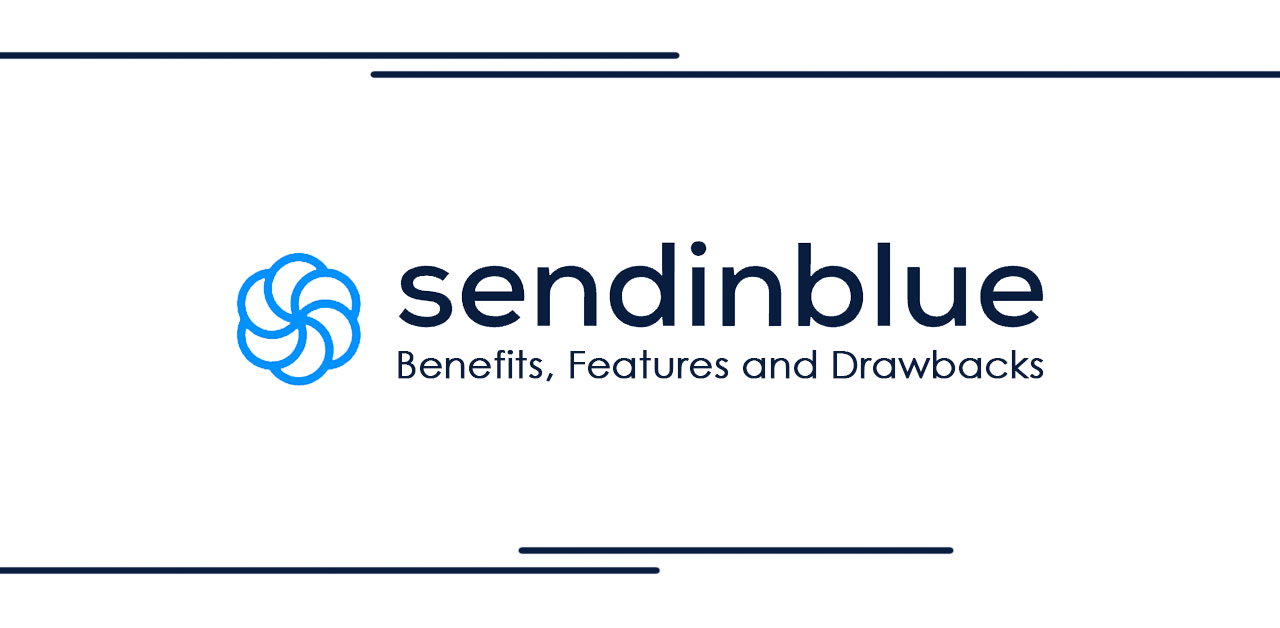 SendInBlue Review: Features
Email Marketing And SMS Marketing
Create, send and track professional emails and newsletters. Send SMS text messages to customers via the Sendinblue platform or integrate SMS into your email campaigns through dedicated short-codes.
Chat Tool (Conversations)
The Conversations tool helps you engage in real-time with your website visitors by adding a live chat feature to your site and Facebook Messenger integration. SendInBlue also provides a built-in help desk solution that allows businesses to better manage customer conversations from various channels all in one place. You can also use this tool to create chatbots.
Marketing Automation
Send targeted emails based on user behavior and automate your workflow with simple drag and drop workflows. Marketing automation is an integral platform that ties all your digital marketing together.
Without it, your campaigns will look like an unfinished puzzle with a crucial missing piece. Marketing automation software streamlines and automates marketing tasks and workflows. Most importantly, it measures the results and ROI of your digital campaigns, helping you grow revenue faster.
Facebook Ads Tool
The new Facebook Ads tool lets you choose from a selection of Facebook ad templates for various goals and automatically creates ads for you based on your preferences. The tool also gives you recommendations on using Facebook ads to get better results.
SendInBlue Review: Benefits
Sendinblue is a great email marketing solution for small businesses. It's simple and offers various features, making the platform very user-friendly.
It makes it easy to create email marketing campaigns, manage your mailing lists, automate and personalize your emails.
It also supports transactional emailing, landing pages, and SMS marketing for more advanced campaigns.
The pricing model of Sendinblue accounts for the number of emails you send each month. There are also additional features available for an extra cost.
SendInBlue Review: Drawbacks
No A/B testing - Sendinblue only has A/B testing for landing pages, not for email campaigns.
No native subscription forms - You have to use a third-party tool like Typeform or Google Forms to collect subscribers (or you could code your form).
All features aren't available in the free plan - The free plan only allows 9,000 emails per month and access to their live chat support. Paying for a plan unlocks all of their other features.
There's a slight learning curve with the campaign builder - It does take some time to learn how to use the campaign builder because it's not as intuitive as some of the other builders we've tried. If you're new to email marketing, you should be starting with Mailchimp or Constant Contact.
SendInBlue Review: Pricing
Sendinblue offers two plans: free and paid. The first plan provides unlimited contacts, unlimited emails per month, basic newsletter functionality, and transactional emails.
The second plan offers additional features such as advanced newsletters, marketing automation, and monthly contacts.
You get a Good price for unlimited emails sent to unlimited contacts.
You can send 1,000 contacts on the free plan, but you'll pay $7/month to send 2,000 contacts and up.
If you're looking to send over 5,000 emails/month to 10,000+ contacts, you'd be better off with ActiveCampaign's or Constant Contact's plans. They both offer flexible pricing based on the number of subscribers.
In comparison, SendinBlue charges $25/month for unlimited emails sent to unlimited contacts regardless if you only have 500 or 1 million subscribers.
Sendinblue Review: The Bottom Line
SendInBlue is an all-in-one digital marketing platform that helps businesses accelerate their growth. With SendInBlue, you can send personalized email marketing campaigns, and create landing pages and SMS messages in a snap.
You can create Facebook and Google Ads to grow your business and automate your marketing. Moreover, you can easily manage sales processes with workflow automation and segment your contacts. Users can also track the performance of your campaigns at every step.
BotPenguin is another similar platform that offers you a wide range of implementation of relationship marketing in the form of chatbots. They can help you grow your business and multiply your consumer base with their prolific all-in-one chatbots.