Introduction
Live chat support is the ideal online support option for a customer who needs instant assistance. It combines real-time interaction with the capacity to share links, gather data, and save a full transcript for later use.
It is easy to set up, but it takes careful planning and works to make live chat a lasting, valuable component of your customer service strategy.
Learn why live chat support is essential for businesses reaching digital customers today. Explore why Live chat is a Sureshot way to establish your user experience in the market.
What is live chat support?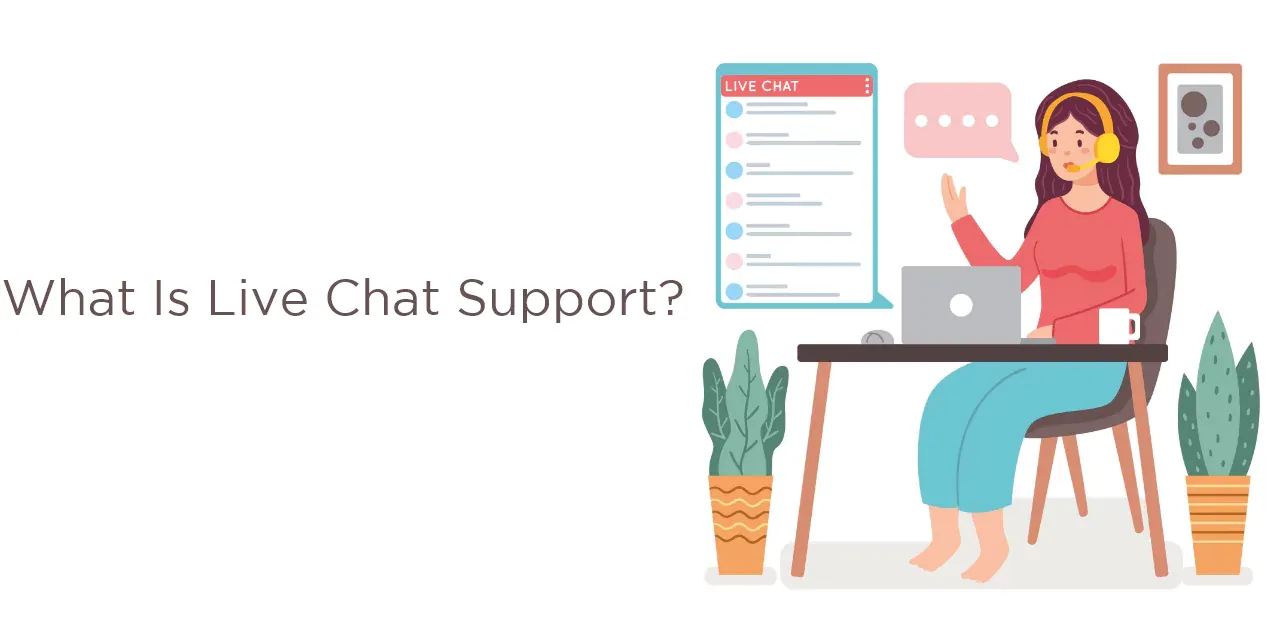 Customers can communicate with support staff in real time through live chat assistance. Customers can ask inquiries and get prompt answers in the same little window by using live chat software integrated into a company's website.
Beyond customer service, live chat software is also utilized to facilitate sales talks. However, customer support-focused live chat software might have other support-focused capabilities, including close integration with shared mailbox and knowledge base tools.
Benefits of live chat as a support channel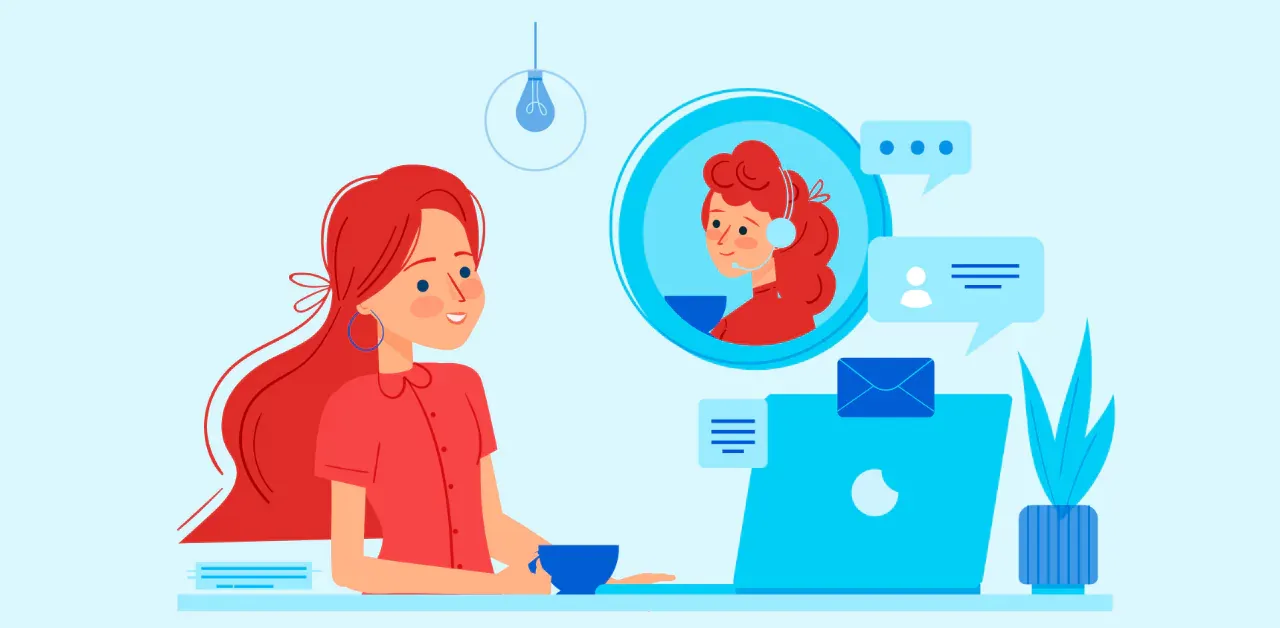 Why should you provide your consumers with live chat support? Customers adore it, thus! According to studies, live chat has the best customer satisfaction of any help channel and is frequently chosen by customers.
You may decide if live chat assistance is the best option for your company by considering its main advantages.
Live support is highly accessible.
Through a regularly accessible button or link on your website or in your app, it may seamlessly include live chat software in your customers' workflow. Your consumer already knows where to go for assistance; they don't need to go for a particular contact page or an email address.
That accessibility lessens customer effort, which is crucial for fostering client loyalty.
Live chat support delivers useful context.
The consumer has the best opportunity to describe where they are stopped and what they need if live chat is integrated into their process.
A good live chat program will inform the agent about the customer's progress through the procedure and their previous activities before requesting assistance. It provides both parties a head start in figuring out the issue and its solution.
Live chat support is timely.
A customer may be happy with your service if they get a great response to their email inquiry in an hour or two. Still, they'll likely be a lot more pleased if they get the same response during a live chat because they can get back to work right away.
Whether a consumer is considering making a purchase, renewing their account, or requesting a refund, a well-thought-out response sent promptly can significantly affect your business's bottom line.
Live chat support is conversational.
Many people find it easier to express themselves in casual conversation than in formal writing. For email help to be effective, consumers must precisely describe their problems and include all pertinent information. Customers sometimes cannot describe the problem other than the fact that they need urgent help.
Live chat help divides such encounters into manageable chunks. It enables the support representative to guide a client through the procedure by posing the appropriate queries at the appropriate times. A back-and-forth could reduce email exchange lasting days to a 10-minute chat.
Of course, turning on live chat doesn't automatically result in the advantages starting to come in. Implementing live chat support calls for some serious thought and deliberate design.
Live chat increases sales.
According to numerous studies, businesses are seeing the results. Live chat has been proven to increase conversions by 3 to 5 times and produce an ROI of up to 6000%. According to the same study, clients who use live chat are three times more likely to buy than those who do not.
These figures demonstrate that live chat efficiently generates leads and closes deals. One of the main advantages of live chat is that it gives visitors quick access to your customer service representatives and sales team (and vice versa). As a result, your team has many more opportunities to convert these visitors into paying clients or customers.
Expand market reach
Because of its efficiency and convenience, live chat is the most used customer service method, as we've already explained. Therefore, it shouldn't come as a surprise to learn that enabling live chat can help you quickly engage with more potential clients.
When Canadian Blood Services set up Comm100 Live Chat, they were delighted with these outcomes. CBS understood that only providing telephone help hindered engagement and lowered donor sign-ups. They reached a considerably broader and previously unreachable audience after launching live chat and noticed a marked increase in donor sign-ups.
Additionally, live chat enables businesses to communicate with clients abroad or in other time zones. Customers worldwide can contact you via chat instead of paying high international calling costs or waiting many hours or even days for an email answer. To further broaden the market, some live chat software also provides auto-chat translation, allowing agents to converse with clients in any language.
Use case of
live chat
support.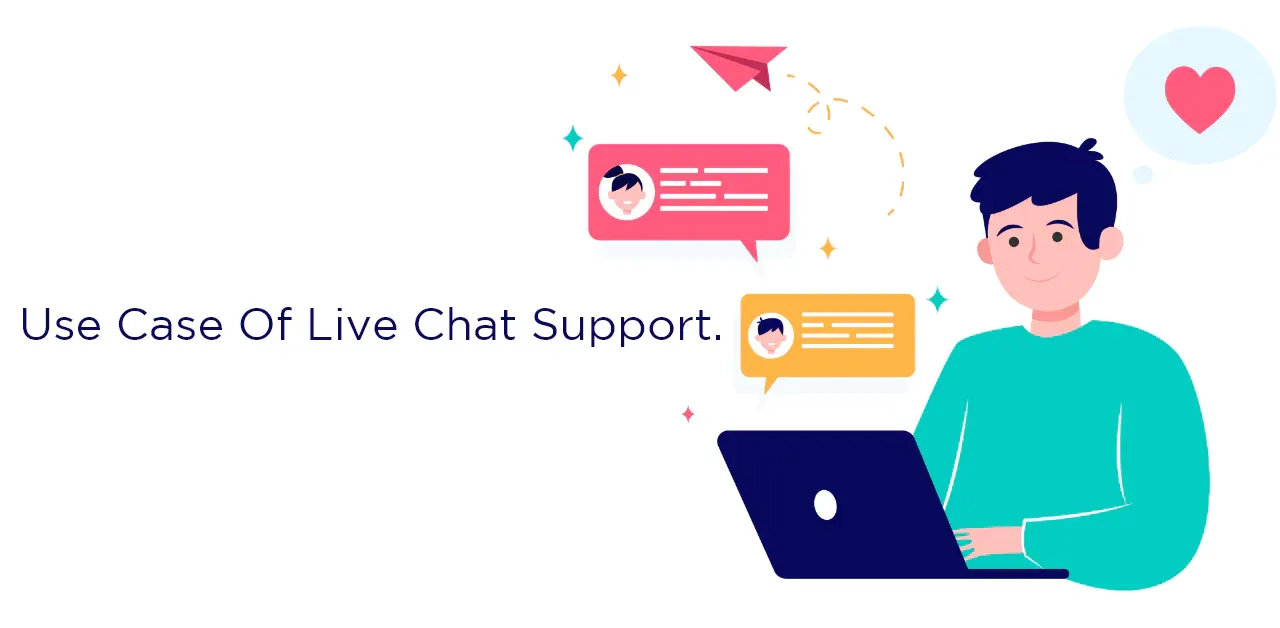 Live chat is frequently used for customer service since it makes it simple to assist clients and website visitors.
Live Chat is a lifesaver for SaaS providers of product-based services, e-commerce organizations, or tech providers of online solutions.
On-the-spot customer help is crucial when users get lost, have trouble figuring things out, or can't find the "Your Orders" part of your website or app. It's what draws people to your business and keeps them coming back.
Customers can begin a short chat to ask for help if an agent or representative is available or write tickets to describe their issues if one is not.
The screen of a support agent or representative is described above. It looks like this when they respond to customer inquiries and provide answers.
The live chat customer service feature is efficient, quick, and painless. It's the ideal method to boost sales while giving clients who deserve exceptional care.
Conclusion
Live chat support makes it possible to have quick and tailored conversations with your consumers. Live chat is valuable for more than one-off interactions from a brand's perspective. Data and conversation history offer a wealth of information that might help businesses improve their consumer experiences in the future. Live chat has proven time and again to provide support and be effective. It has helped boost customer service for many companies.
BotPenguin helps you build a live chat system with chatbots and boost your company's customer service. It provides you with AI-powered chatbots that accomplish tasks effectively.