Is a Chatbot the key to your Hotel Business' Success?
If you work in the hospitality industry, now is the time to think about how you can use AI and chatbots to improve both guest service and your bottom line.
According to a January 2022 study that polled hoteliers around the world, the use cases of chatbots in the hospitality sector were anticipated to rise by 53% in 2022.
When it comes to hotels, much has been said about how chatbots have the potential to significantly improve the level and quality of guest service.
The impact on guest satisfaction is evident, and chatbots can undoubtedly help your hotel have more happy guests, but have you considered the potential revenue benefits chatbots may offer?
Several strategies for using chatbots in the hotel industry to boost revenue margins by enhancing customer satisfaction are described below.
What is a Hotel Chatbot?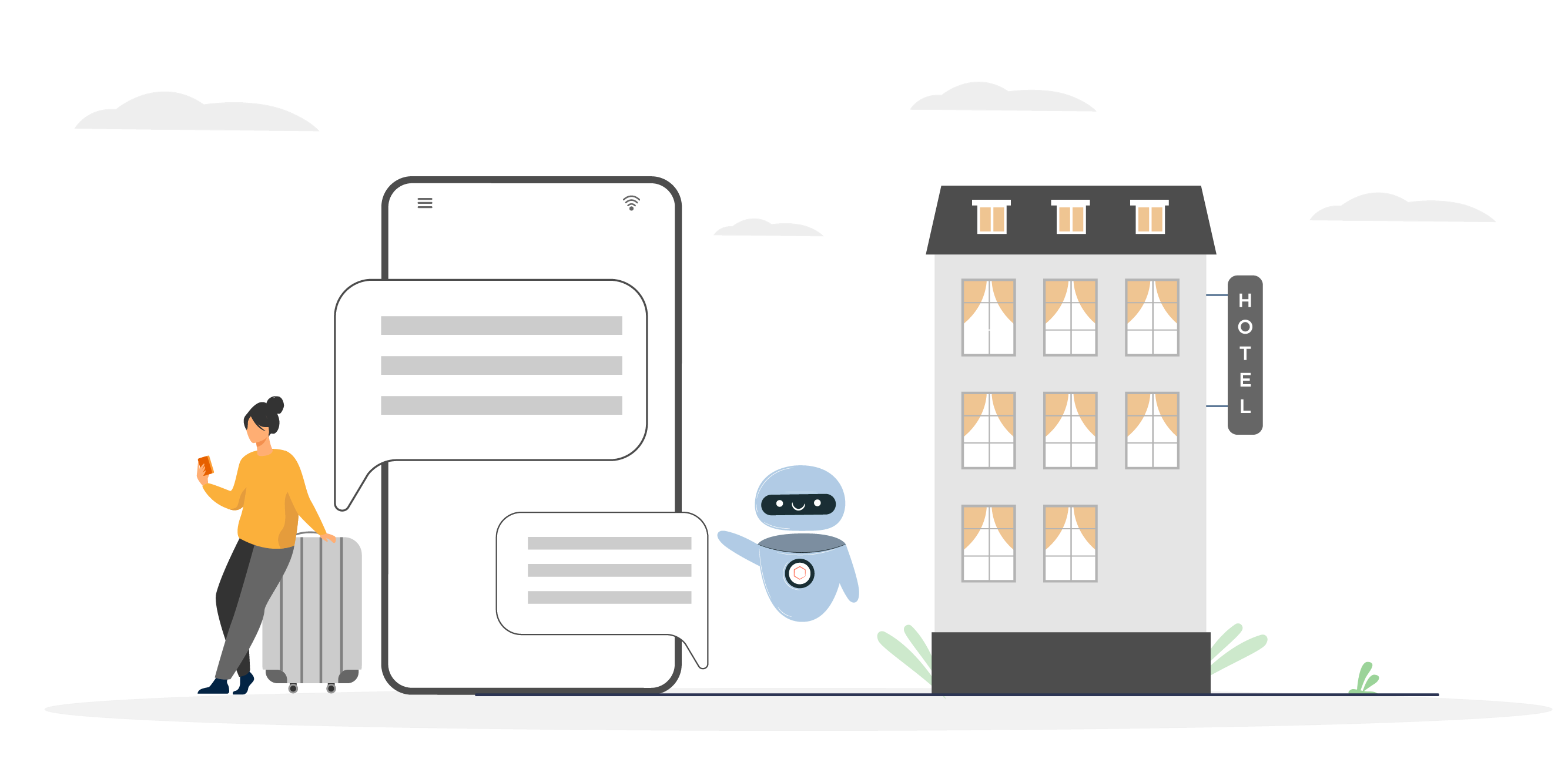 A hotel chatbot is a type of digital technology that can react intelligently to human interactions and be used by a hotel or any other company in the hospitality sector.
A chatbot's objective is to mimic the kind of meaningful interactions that clients might have with actual staff members, typically over text.
A hotel chatbot functions fundamentally by deciphering or comprehending customer interactions and responding with pertinent information or questions when asked.
Why are hotel chatbots used?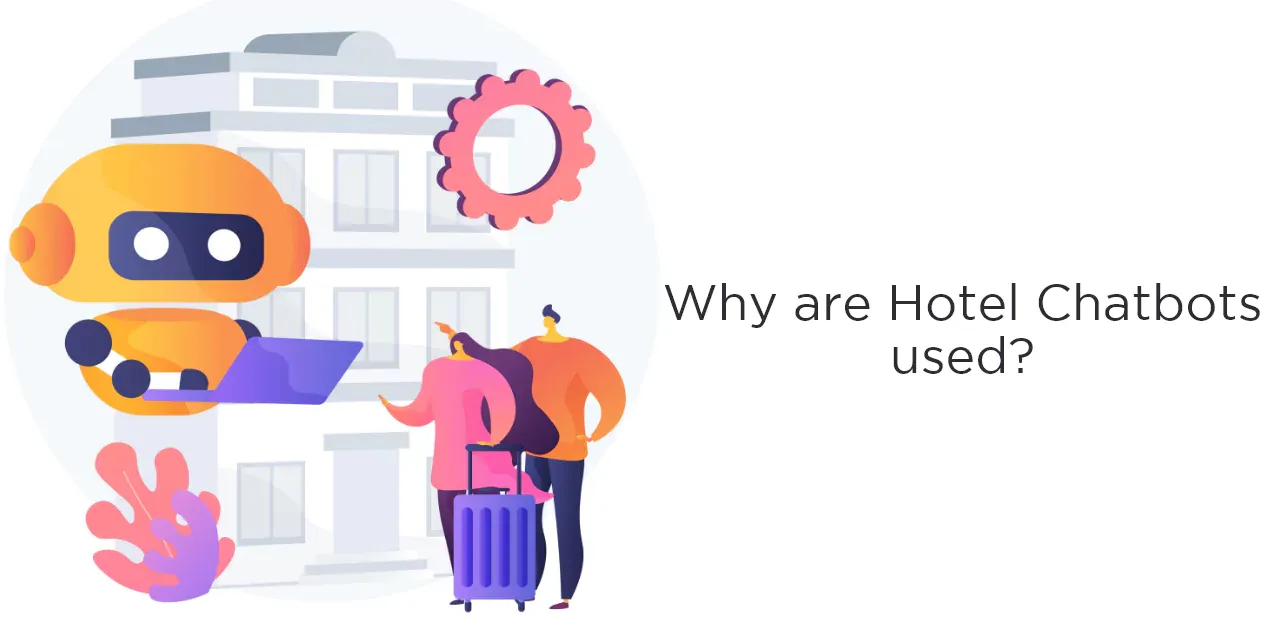 The use of chatbots in the hospitality sector is still developing.
However, it currently covers various hotel services, including reservations, customer service questions, questions before or after a stay, and general travel guides, such as
For reservations and bookings

To gather and research user data

As an upsell

To cultivate top-of-mind awareness

To provide customer service and support
5 reasons to prove that chatbot is the key to your hotel business' success.
With today's sophisticated technology, people enjoy having almost all the information they require at their fingertips. And they are easily let down and frustrated by antiquated procedures.
These outdated procedures call for labor, which is susceptible to error. A chatbot can assist hoteliers in communicating information more quickly than a human customer service representative.
1. Chatbots help your hotel save time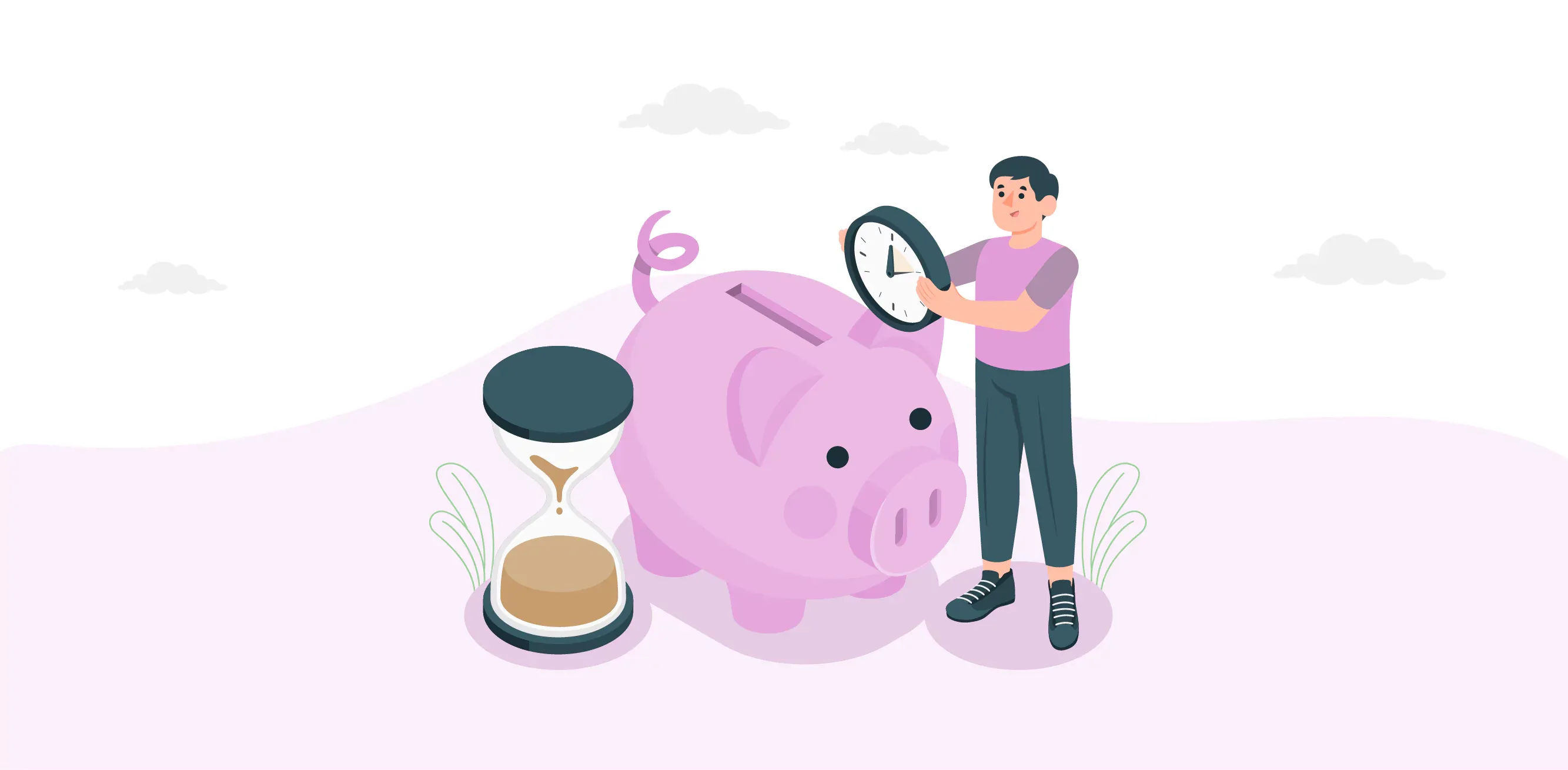 Many of the duties that your customer service staff currently performs, such as responding to inquiries about hotel policies, giving directions, and even taking reservations, can be handled by chatbots.
Your employees will have more time to provide better service elsewhere, like managing trickier customer inquiries and offering concierge services.
Additionally, since chatbots are accessible around-the-clock, they can help even when your staff is not on duty.
2. Chatbots can serve as constant marketers and salespeople
It's about providing a personalized experience for your guests in the hospitality industry.
What more efficient way to do this than with a chatbot? Using a chatbot to create tailored promotions and experiences, you can collect data about your guests.
While informing travelers that "yes, the mineral water in the mini-bar is free," chatbots can operate at much higher levels of sophistication.
Chatbots can learn about the interests and preferences of the person they're talking to by eliciting additional information from simple requests.
3. Chatbots have the potential to improve your hotel's reviews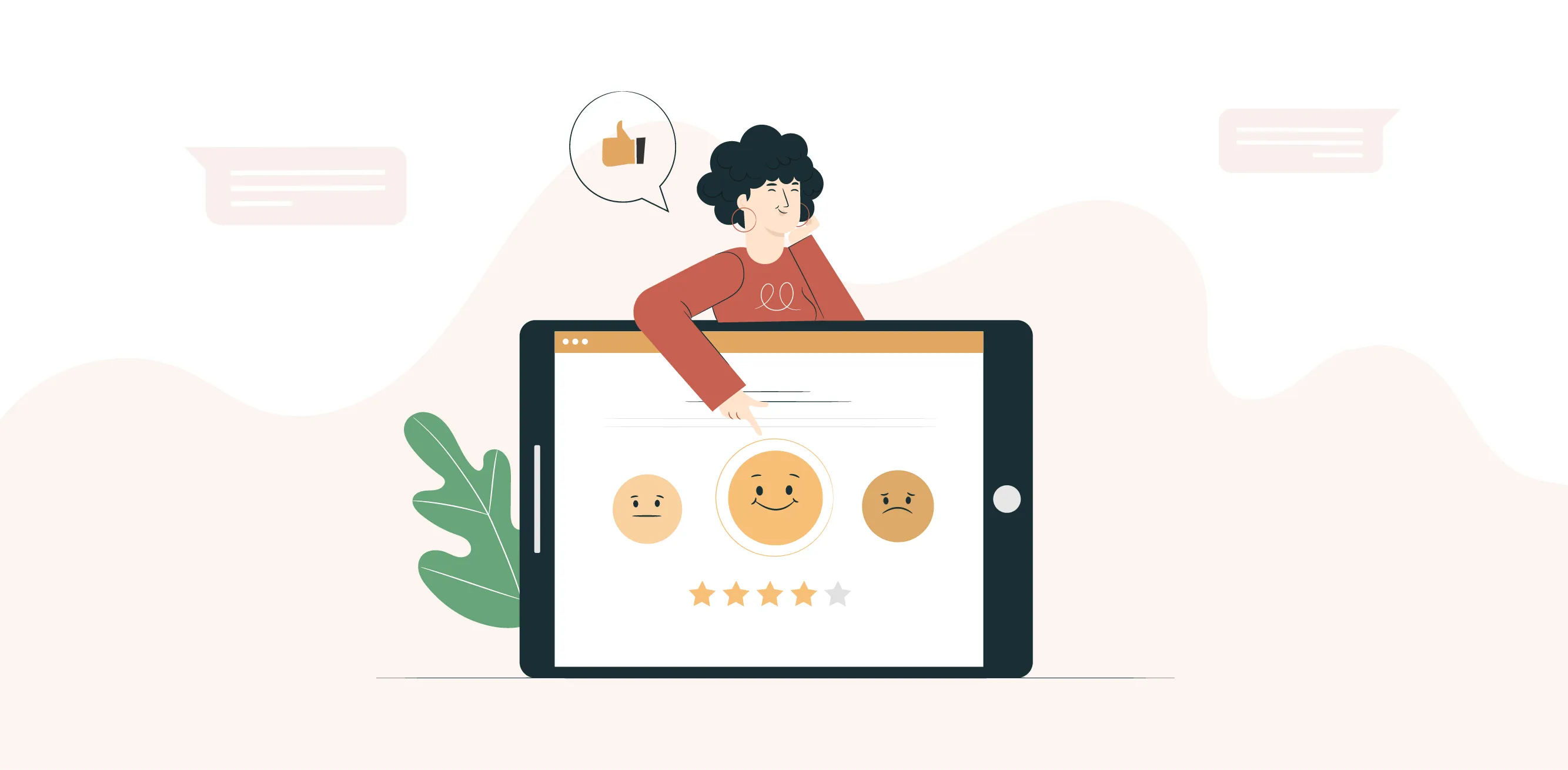 In this regard, chatbots can be helpful by indicating which visitors are more likely to leave reviews.
These might include people who interact with the bot for an extended period, who use "happy words," or who make direct hotel reservations.
At all points during the stay, including afterward, chatbots can encourage visitors to leave reviews and provide justifications for doing so.
4. Keeping in touch after they've checked out
Hotels increasingly realize the importance of following up with guests after checking out to solicit feedback.
In order to learn what guests liked and disliked, what improvements they would suggest, and what their overall impressions of the hotel were, chatbots are ideal for this. They can communicate with guests via multiple channels.
5. With chatbots, there is no language barrier!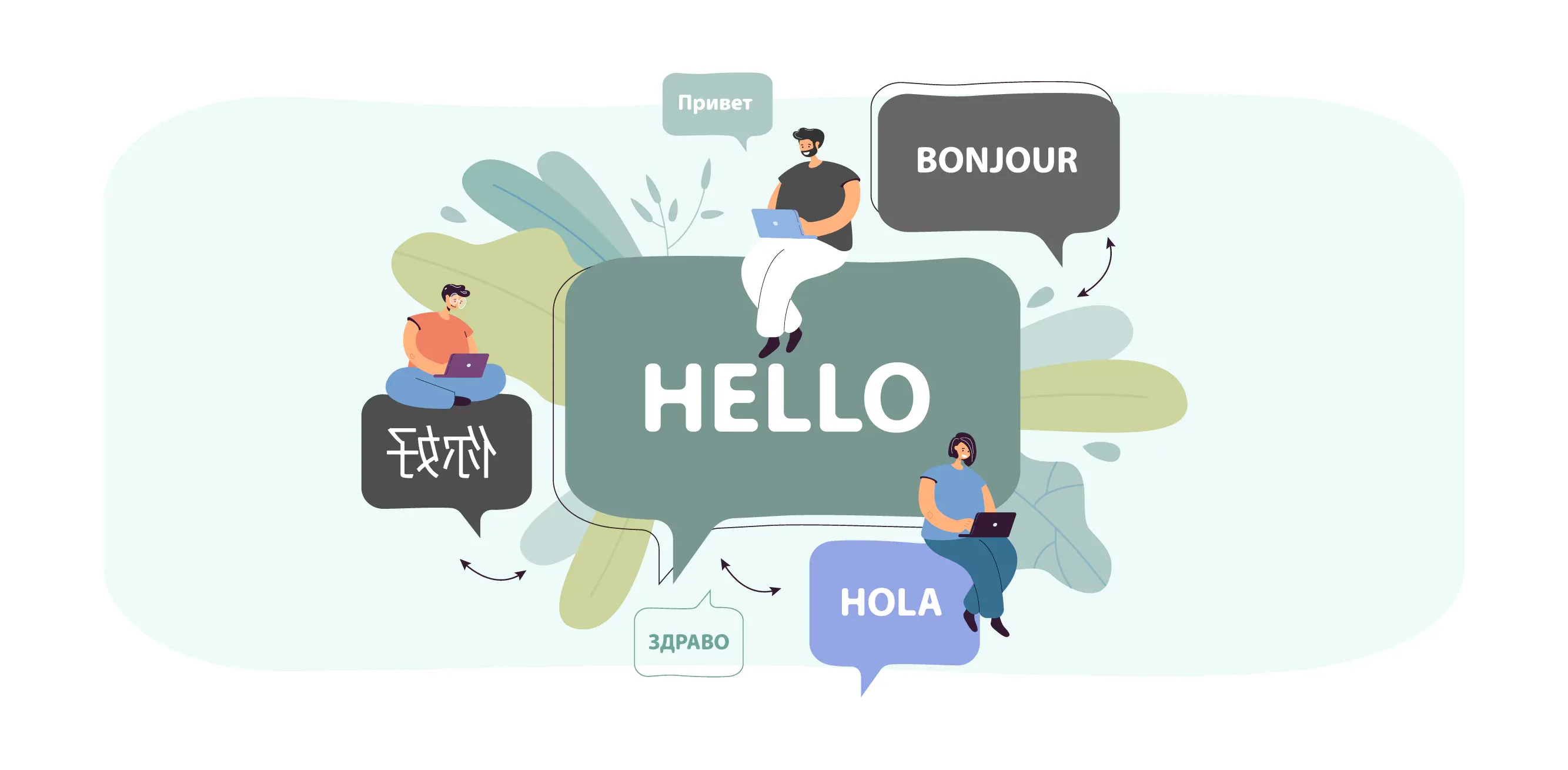 Regardless of whether you use an AI- or rule-based hotel chatbot, you can offer support for multiple languages.
This is especially useful for hotels where guests come from all over the world, and hiring staff with the necessary translation skills is unlikely.
Multilingual chatbots are built to handle a wide range of languages. Depending on the needs of the customer, a single chatbot is capable of handling multiple languages and switching between them. Your chatbot's ability to communicate with customers in their own language will streamline the customer support process.
To sum it up
It is undeniable that to operate in the hospitality industry with greater profitability and revenue, hoteliers today must adapt to technological advancements.
People are still determining what the future holds in this field. If you haven't already started experimenting with chatbot functionality for your hotel, then now would be the time to do so right away.
Additionally, chatbots can communicate with clients and potential clients in their native tongues, facilitating tailored, succinct, and effective interactions between people and your hotel.
Visitors to your website are able to ask questions whenever they want because chatbots are available 24/7.
Well-designed chatbots have the potential to fill gaps in the hotel industry's customer experience.
BotPenguin has collaborated with well-known names in the hospitality industry to create chatbots that meet their specific business requirements.
So what are you waiting for? Contact us today!