Introduction
In today's modern society with hectic schedules, you've almost certainly had your fair share of interactions with IVR systems. Have you ever been greeted by an occasionally robotic voice, especially on the company's customer care hotline?
It usually says to push one for sales, two for customer service, and so on. Isn't it frustrating? Hold on, because these Interactive Voice Response (IVR) devices are more than meets the eye. They are not fixed pieces of technology; they are constantly shifting and evolving, with creative uses in a variety of sectors.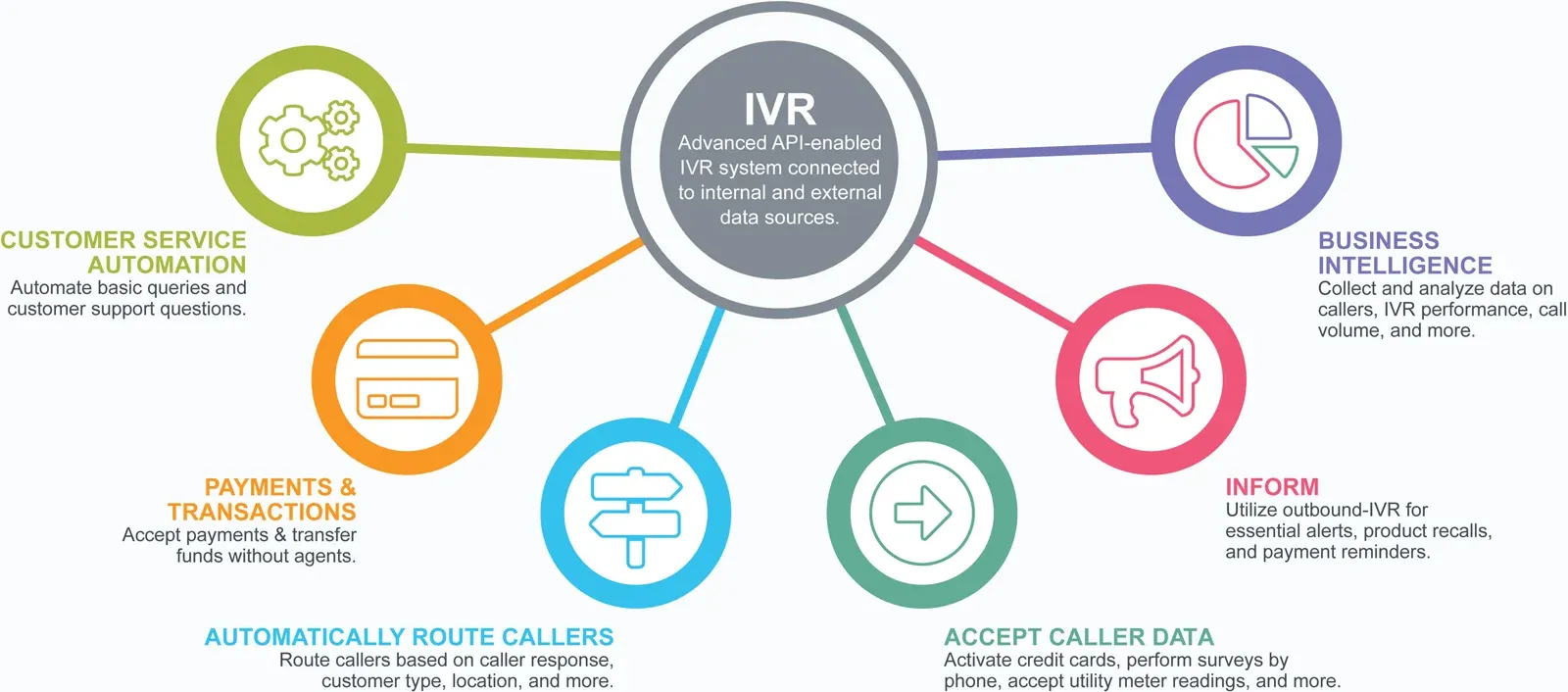 Prepare to learn about their complex roles and achievements in a variety of industries as we delve into the intriguing world of IVR together.
Use of IVR in Healthcare
IVR systems are advancing rapidly in the healthcare industry.
For instance, they are now making it easier for patients to book appointments, send reminders for appointments, and renew prescriptions. you can conveniently manage scheduling and prescription responsibilities from your phone.
This reduces the effort for the personnel and imp roves how convenient healthcare is for people overall. So, keep in mind that your healthcare partner is calling when that automated voice does when it comes to simplifying your healthy life.
Emergency Response
In life-or-death situations, time is crucial, that's where IVR comes to the rescue. God forbid, but if ever you or a loved one is in danger. A guardian angel is waiting for you at the other end, just give an emergency call to the IVR response system.
After quickly evaluating your position, the IVR immediately sends an ambulance to the spot. It's a life-saving link that guarantees fast assistance when it's most needed, demonstrating that technology can truly save lives in times of disaster.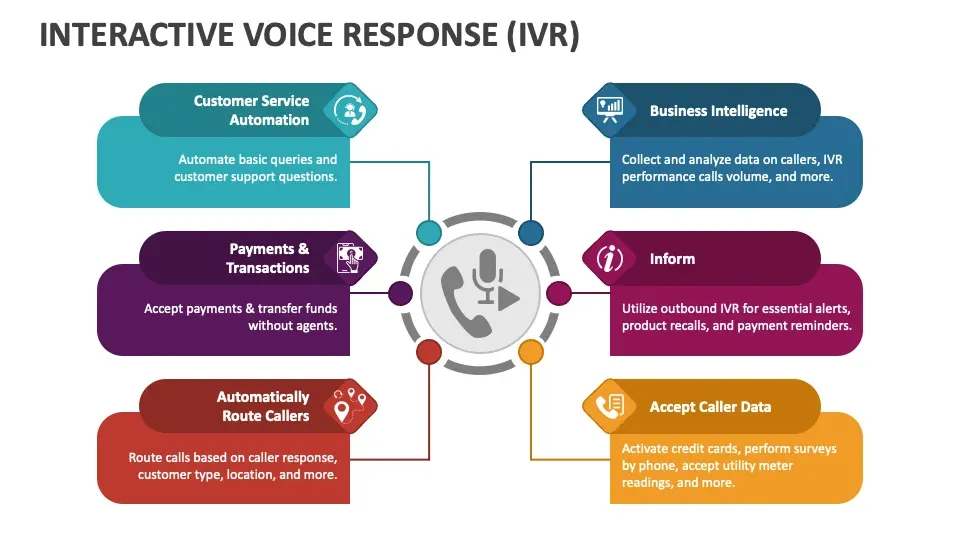 Use of IVR in Retail
In the retail industry, IVR systems are enabling companies to provide better customer service. For instance, a retail store can use an IVR system to help customers find the nearest store location, check inventory levels, or place an order. Customers can call the IVR system and quickly get the information they need without having to speak to a store representative.
IVR systems serve as your excellent shopping helper in the retail industry. You don't have to wait for a human representative anymore, you don't need to make an order, locate the nearest retailer, or check the stock of a product IVR is here to get all that information for you.
You just need to follow a few instructions using IVR systems, which makes your buying experience easier and more pleasant. It's like having a virtual shopping genie who gives you access to all the information you need and ensures that retailers deliver exceptional customer service.
Sales
IVR systems are used to boost sales in the retail industry. When you call, they will take your purchase but that's not it, they will also propose comparable things or give discounts, making your shopping experience more enjoyable and assisting businesses in increasing sales.
Use of IVR in Travel and Hospitality
IVR systems have taken over the travel and hospitality industries and are now considered standard equipment. If you're a hotel guest who is in the mood for room service. You may easily order a great dinner or ask for those extra plush pillows by making a brief call to the IVR system.
Well, it's a win-win situation as hotel personnel can concentrate on providing excellent service in other areas while making sure you have what you need immediately. It all revolves around improving your travel and lodging experiences. whether you're traveling for work or pleasure,
IVR is here to make your hotel stay even more delightful.
Flight Information
IVR is here to make your air travel stress-free and convenient. your personal flight advisor is here, You could simply call the IVR system rather than look for a customer support desk. It offers you up-to-the-minute flight information and lets you easily make changes. So, next time to improve your flying experience, you can easily use the IVR system.
Use of IVR in Banking and Finance
A virtual banking assistant or IVR system, we are talking about the same thing here. If you don't want to wait on hold or visit a branch you still need to know your account balance, transfer money, or make a payment. You can now easily get the information through the IVR system by dialing it.
It's like having your bank right there, there to help you with these necessary duties. It's all about making financial transactions quick and simple and guaranteeing that you always have control over your money. Whether it's a quick balance check or a cash transfer, the IVR system is here to empower you in managing your financial world.
Fraud Detection
A digital financial guardian is at your service. IVR systems serve as security guards in the financial industry. your money is well protected and ensures to notify you about any unusual behavior.
Use of IVR in Education
With the help of the IVR system, you may simply access any information in the educational sector as well. It's easy to get information about your child's schedule, grades, and attendance. Now that you don't have to be there to speak with teachers, parent-teacher conferences may be made simpler with their support.
It's all about making your life simpler and more comfortable while enhancing both students' and parents' educational experiences. So, if you need to get in touch with a teacher or have a question about education, feel free to test the IVR system.
Surveys
In the education industry, IVR systems are often used to perform surveys. It makes the work of teachers more easier and less time-consuming, IVR systems may be used in schools to collect student or parent input on a variety of topics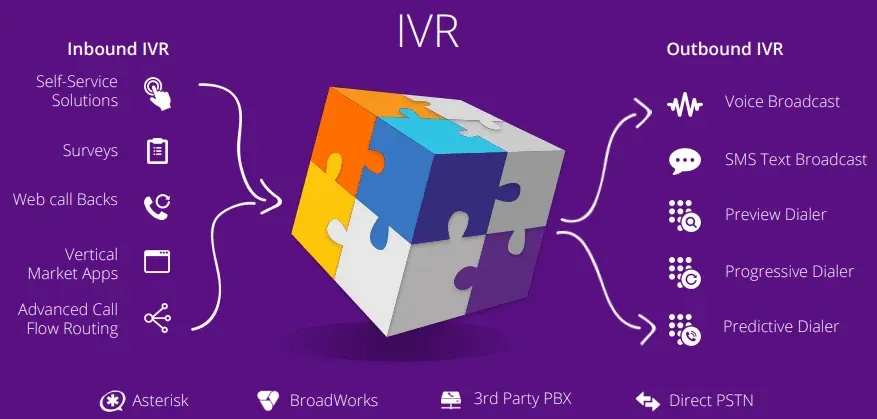 Conclusion
There's no doubt that interactive voice response (IVR) systems are an ever-evolving force affecting how organizations connect with their valued customers, patients, and pupils. It's like having a technologically inclined assistant who is always improving to make our lives easier.
IVR systems are revolutionizing how we interact and work in industries such as healthcare, education, banking, and retail. It's like having a digital genius that streamlines procedures and increases production, making everyone's day-to-day life easier.
IVR is on a mission to assist businesses to improve their services and become more efficient over time. There's a future ahead of you in which life continues to get easier, all because of the magic of IVR!