ChatGPT has captured all our imaginations with its human-like conversational skills.
So, imagine - integrating that technology into your business to engage customers!
Well, saddle up because your chatbot dreams are about to come true. Introducing BotPenguin - your one-stop shop for creating custom ChatGPT integrations at the click of a button!
These aren't your average chatbots - powered by OpenAI; they conversationally engage visitors like a real human. You could leverage ChatGPT's natural language smarts to automate lead gen, support tickets, and product explanations - you name it!
And the best part? You don't need any fancy coding skills or AI expertise. BotPenguin's simple drag-and-drop interface makes setting up ChatGPT chatbots easier than roping cattle.
In just minutes, you can deploy human-like AI chatbots on your website, Facebook, WhatsApp - wherever your customers hang out. Now, that's what we call easy herding!
So, if you want to improve the power of ChatGPT for your business, move on to BotPenguin. With custom integrations galore, you'll have advanced conversations with customers quickly. Yeehaw!
Let us start first by introducing you to ChatGPT.
What is ChatGPT?
ChatGPT, a cutting-edge language model developed by OpenAI, employs artificial intelligence to generate human-like real-time responses.
It's akin to having a virtual assistant on your website, poised to engage with visitors and provide them with the information they seek.
Now it's time to see the benefits of adding ChatGPT to your website. So, why wait anymore scroll down!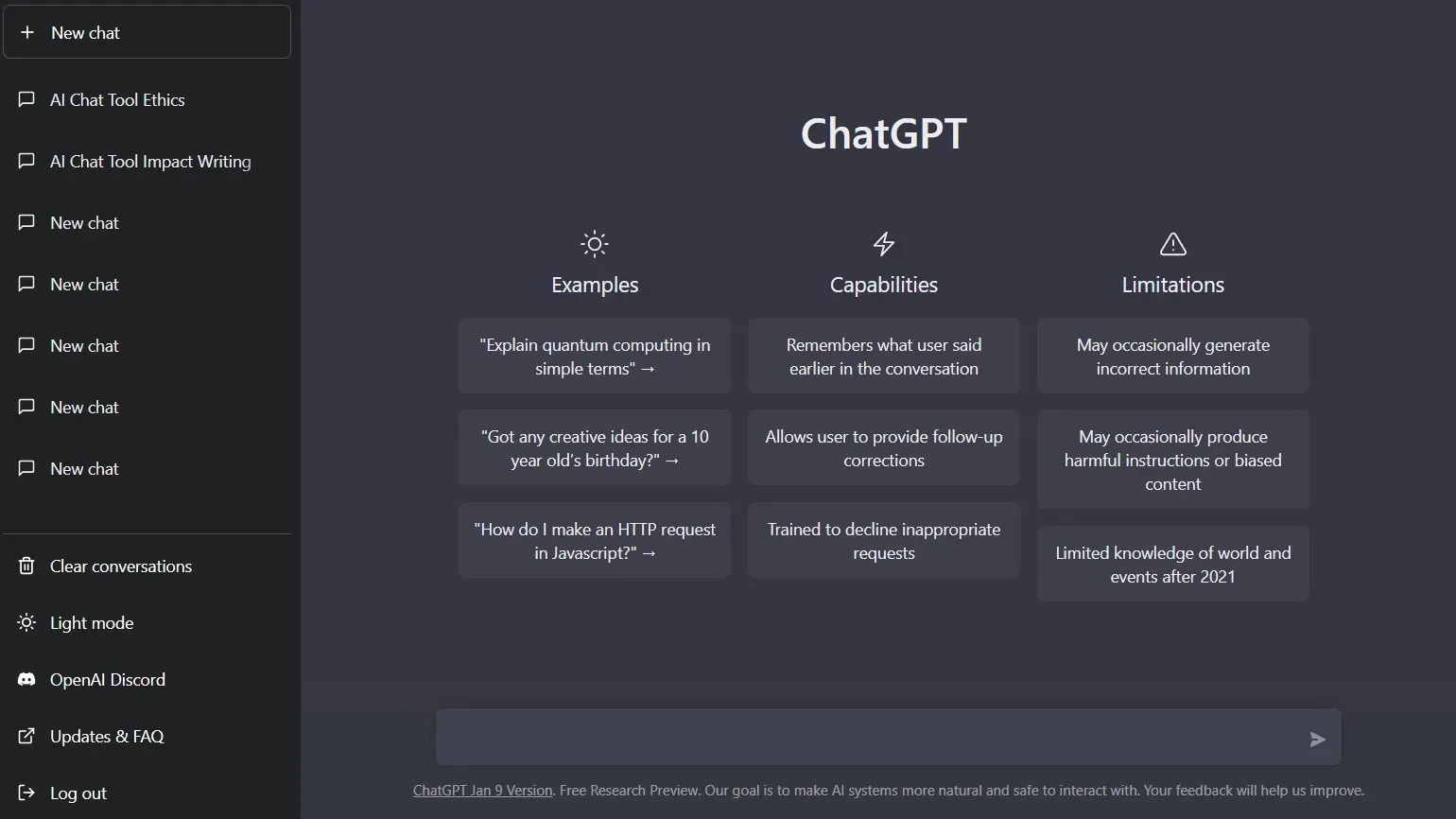 The Benefits of Incorporating ChatGPT into Your Website
Y'all ready for this? We'll explain why adding ChatGPT to your site is the best move for boosting engagement. This cutting-edge AI packs a powerful punch for connecting with visitors. You'll learn how its conversational skills can liven up interactions and keep people coming back for more
So, keep yourself comfortable and start looking at the benefits of custom ChatGPT integrations by scrolling down.
Enhancing User Experience with AI-driven Chatbots
Imagine landing on a website and being welcomed by an affable chatbot capable of addressing inquiries, presenting recommendations, and aiding purchases.
Integrating ChatGPT into your site empowers you to craft a personalized, interactive encounter for your visitors. You can elevate customer contentment and prolong their engagement by supplying immediate and precise answers.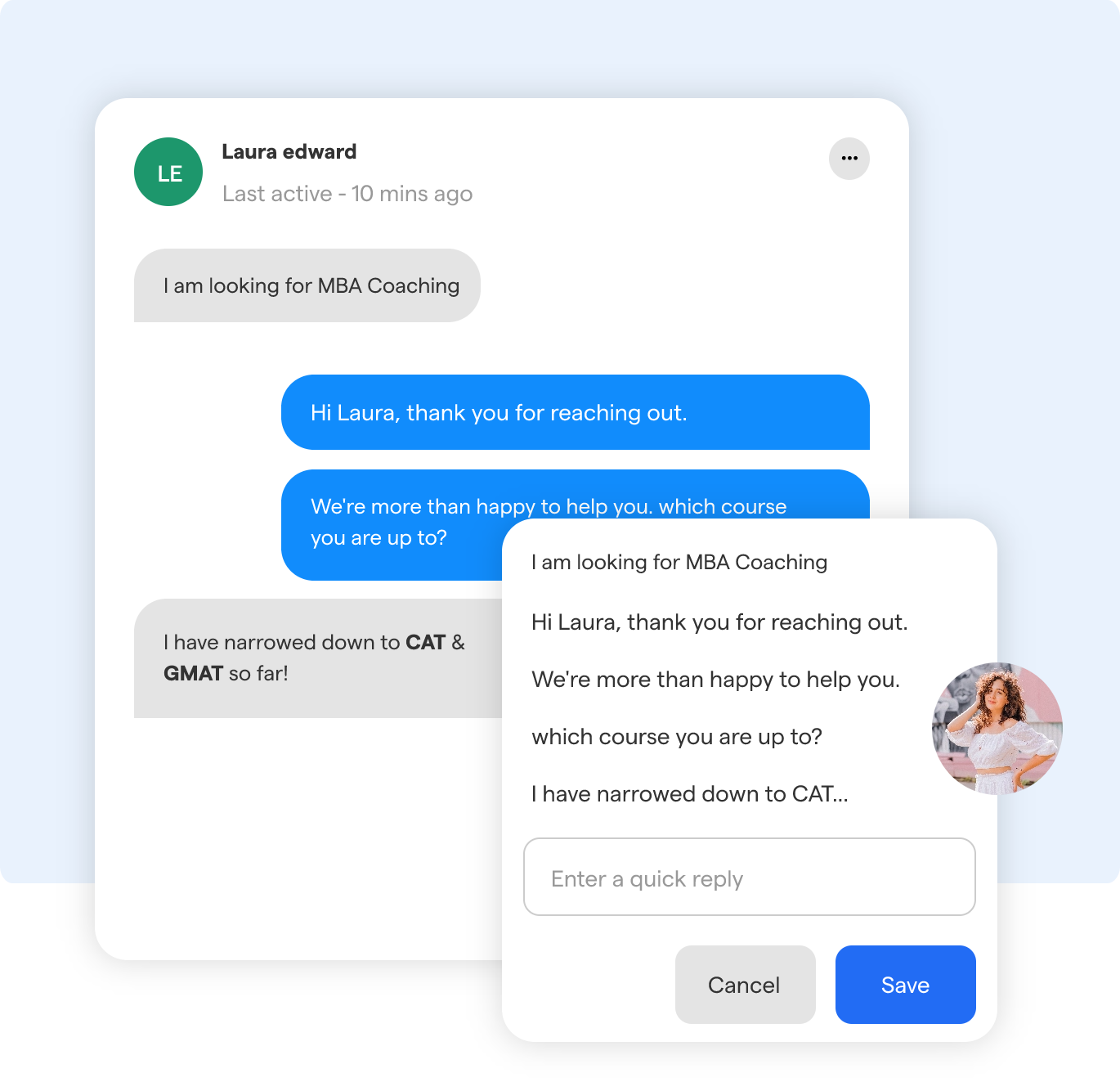 Boosting Customer Engagement and Contentment
The research underlines that 82% of customers anticipate swift responses to their queries, says Drift.
Through custom ChatGPT integration, you can match these expectations and offer round-the-clock support.
Be it resolving common questions, guiding users through your website, or proposing product options, ChatGPT can sustain visitor engagement and satisfaction.
Suggested Reading:
Efficient Customer Support and Workload Reduction
Customer support often engulfs time and resources. Yet, with ChatGPT, you can automate a substantial chunk of your support operations.
By merging ChatGPT with BotPenguin, you can handle frequently asked questions, introduce self-service alternatives, and even escalate intricate queries to human agents when required.
Seamless Integration of ChatGPT with BotPenguin: A Step-by-Step Guide
We'll walk through integrating ChatGPT with BotPenguin in a simple step-by-step guide.
No need to worry - with these clear instructions, setting up ChatGPT chatbots will be a breeze.
Get comfortable as we explain the whole process from beginning to end. Let's get started integrating ChatGPT and BotPenguin!
Step 1
Authenticate
Log into your BotPenguin account and select the bot you wish to integrate with ChatGPT. Authenticate to grant BotPenguin access to your ChatGPT account.
Step 2
Configure Settings
Enter your ChatGPT API details within the BotPenguin dashboard. Map bot responses to ChatGPT parameters and save the new configuration.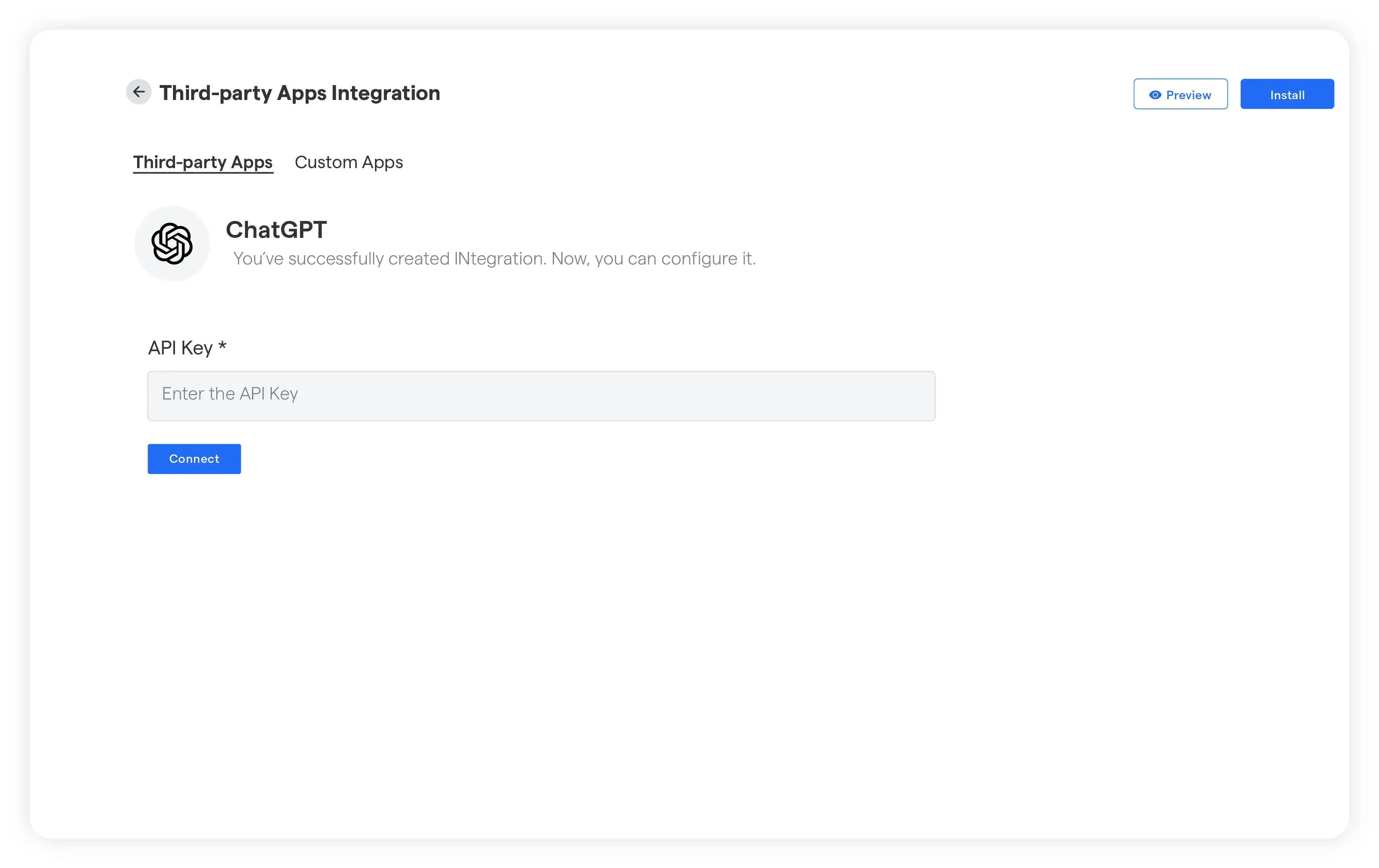 Step 3
Test the Integration
Open your chatbot and initiate a test conversation. Verify that ChatGPT is dynamically powering the bot's responses as intended.
Step 4
Make Adjustments
Refine the integration based on your testing. Bot workflow as needed. Re-test until the conversation flows naturally.
Step 5
Launch Integration
With testing complete, flip the switch to launch the ChatGPT-powered bot for your users. Monitor performance and continue optimizing over time.
Once content with the outcomes, it's time to unveil your chatbot on your website, thus commencing a journey of enchanting your visitors!
Now let us see the future of custom ChatGPT integration with BotPenguin!
Suggested Reading:
Envisioning the Future of ChatGPT and BotPenguin
As AI advances rapidly, ChatGPT and BotPenguin will continue to evolve our capabilities. OpenAI is refining ChatGPT through updates that enhance knowledge and personalization.
The next version promises even smoother, more intuitive conversations. BotPenguin excels at ChatGPT integration, letting businesses deploy personalized AI assistants across channels.
Looking ahead, our solutions may offer additional models and dialog features. Early adopters partnering with BotPenguin can start transforming customer engagements now. Deploying these technologies strategically positions organizations to benefit from highly sophisticated, customized AI conversations of the future.
And, taking your first towards this advanced integration isn't a tough hustle, especially when there is someone like BotPenguin, all set to serve your custom needs: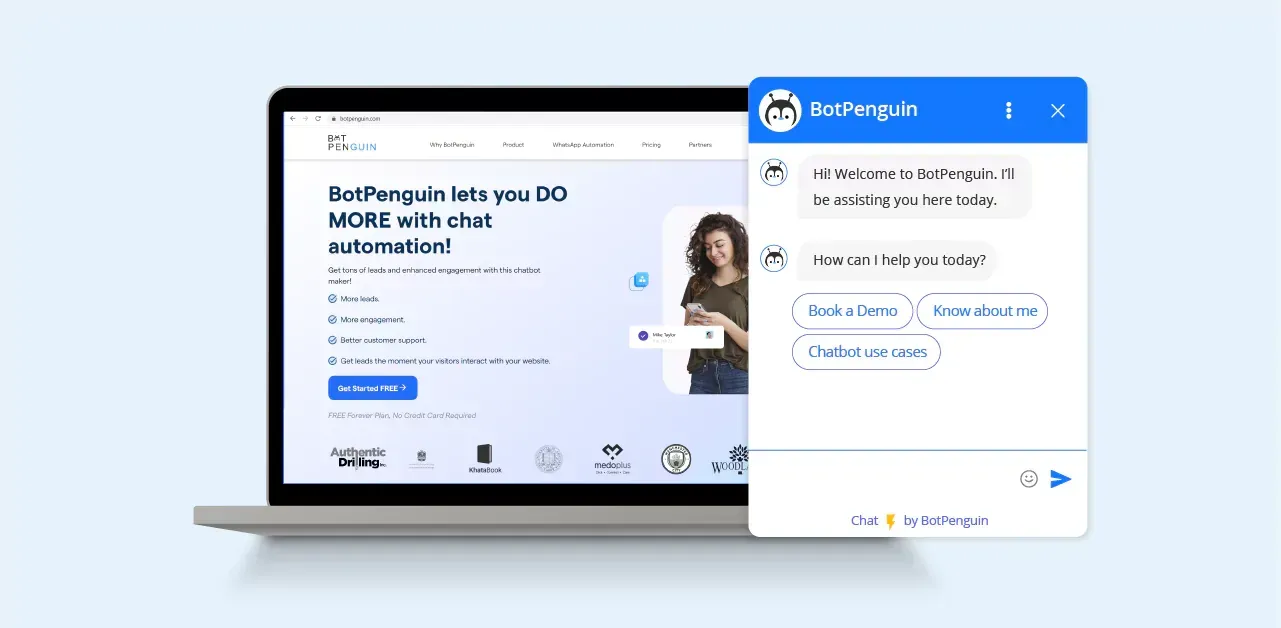 Recap
And there you have it, partners! We've wrangled the ins and outs of integrating ChatGPT magic through BotPenguin.
With its smooth setup and customization, BotPenguin makes it easier than roping a calf to put ChatGPT's conversational might to work for your business. No other chatbot corrals AI power so seamlessly!
So, if you want to increase website engagement, consider working with BotPenguin. Our customized ChatGPT integrations effectively provide visitors with a personalized experience. BotPenguin's conversational AI solutions.
Once you experience the human-like conversations from our BotPenguin's ChatGPT chatbots, you'll enjoy working with us..
So what're you waiting for? Connect with BotPenguin to wrangle the future of AI today. In just minutes, you can be delighting customers with next-gen interactions.
With BotPenguin leading the charge, the future of chatbots sure looks promising. It's time to take you customer experiences to the next level!
Suggested Reading: