Twilio is one of the most exciting companies in the tech world today.
Founded in 2008, Twilio currently has more than 2,500 clients worldwide, including Uber, Zendesk, and Facebook.
If you are unfamiliar with Twilio, it's a cloud communications company that makes communication simple for software developers.
The company makes it easy for developers to add voice, video, and text to their apps through APIs and SDKs.
There are many exciting things about this dynamic company that you might not know unless you're an avid reader of tech news.
Here are the 9 interesting facts about Twilio you probably didn't know before!
1. Twilio is helping developers train their AI skills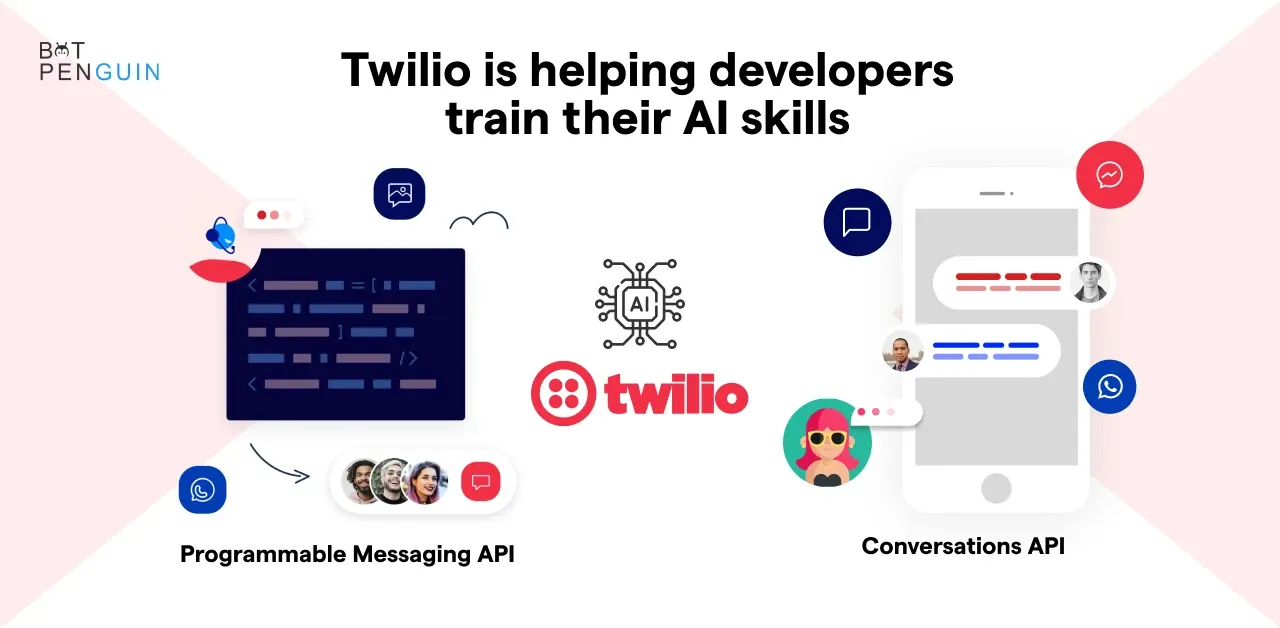 Twilio's voice product team has been working with a group of researchers at Carnegie Mellon University.
They are working to advance state of the art for speech recognition research by creating a neural network that works well in noisy environments.
This research will help improve the accuracy of the Speech-to-Text functionality in Twilio's services.
This enables the developers to build better real-time applications like robots that can perceive their surroundings and respond accordingly.
2. Twilio's voice recognition accuracy is better than Siri's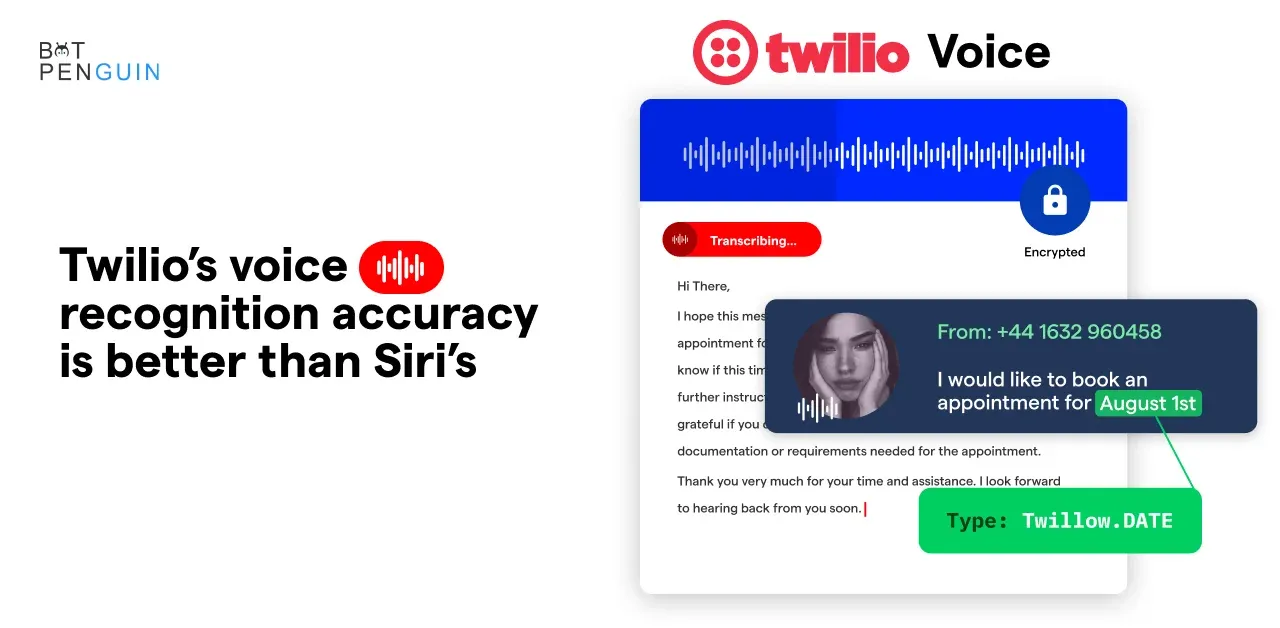 The Speech-to-Text functionality in Twilio's services is far more accurate than Apple's Siri.
The company uses state-of-the-art algorithms and top-of-the-line processing hardware to ensure an accuracy rate of 99%.
This shows that the accuracy of Twilio's Speech-to-Text is higher than Apple's Siri, which is only 95%.
This accuracy makes it easier for people to use the service. It also makes it easier for developers to build applications using the Speech-to-Text functionality.
3. Twilio sync
Twilio Sync allows developers to save communication data to their preferred storage service. This means that when a user sends a message, that data will be kept in the storage service of the developer's choice.
Sync allows developers to build apps that save communication data from being used as proof in case of disputes.
If there is an accident, and the other party claims they were not given proper notice, then the developer can pull up the saved messages and use them as proof.
Not only for evidence but the saved data is also used for analysis and studying metrics. The protected information is also used to examine the shortcomings and drawbacks of the platform.
Furthermore, it offers personalized data to impress the customer based on their past saved data.
4. Twilio helps companies make communication easy
Twilio's communication service allows people to communicate with each other in a quick, easy and reliable manner.
This communication service is available through an API and various languages and platforms.
The communication service allows people to make and receive calls, send and receive text messages, and chat with each other in real time.
5. Twilio Helps people in need and offers them paid internships
Twilio Helps people in need through their non-profit initiative called Twilio.org.
The company partners with nonprofits to help them with communication services so that they can grow more and increase their reach.
A case in point is the American Civil Liberties Union, which uses Twilio to receive millions of calls yearly from people who want to report hate crimes.
Most people, even loyal users, don't know about this fact and the work of Twilio. This proves that it is not just a platform making profits but it also stands firm to bolster other platforms.
6. The average monthly revenue per user for Twilio is $15.81
Twilio currently has more than 2,500 clients worldwide. Some of these clients include Airbnb, Uber, Zendesk, and Facebook.
Considering how many clients the company has and the number of API calls they handle daily, you can ultimately imagine how much money Twilio earns every month.
According to data, Twilio's average monthly revenue per user is $15.81.
Interesting, isn't it?
Clients around the globe count on satisfied customers and potential leads. This data is the latest data extracted from online sources.
7. Twilio uses cloud services to build its products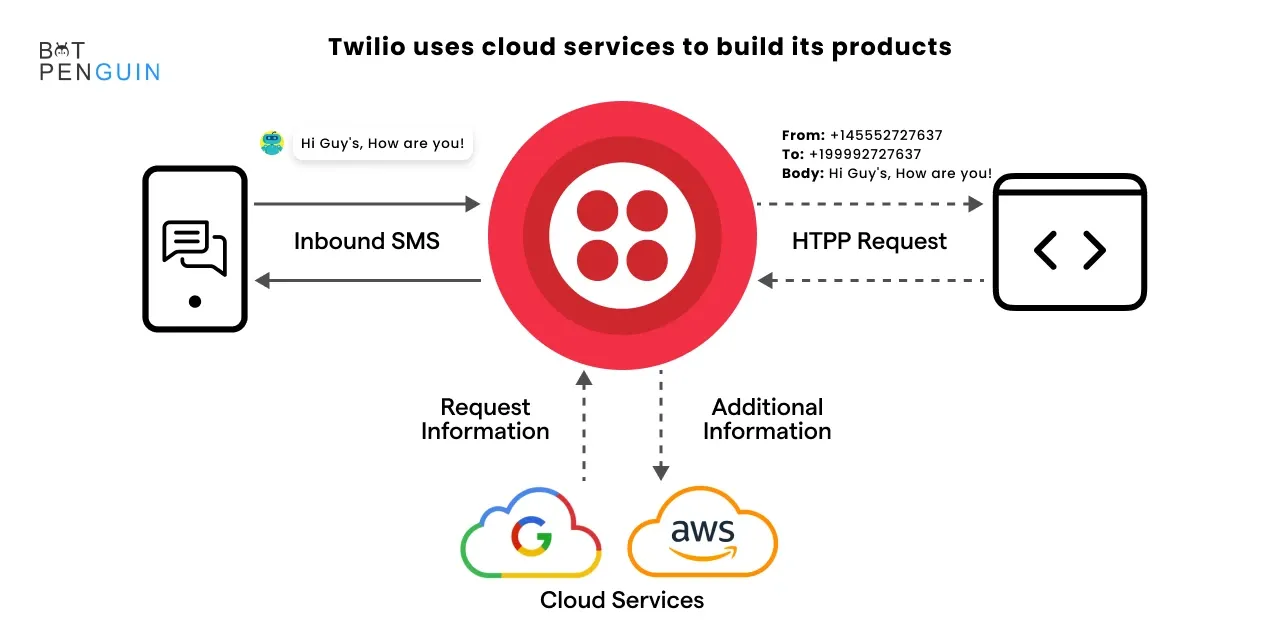 Twilio uses cloud services like Amazon Web Services and Google Cloud to build its products. This is a common practice among companies that have large teams.
When building their products, companies need to have enough resources. This can be costly and time-consuming.
Establishing new products successfully and effortlessly, Twilio holds the hand of different available cloud services so that there is no room for dissatisfying services and products.
8. Twilio started with an SMS-based business
Twilio was founded by two former Amazon employees - Jeff Lawson and Evan Gillig.
This duo created Twilio as an SMS-based business.
Jeff Lawson and Evan Gillig were also the co-founders of the cloud communications company Salesforce. The two friends also founded the software company Tibco.
It's incredible what a simple idea, determination, and hard work can do. The example of Twilio and its founders, Jeff Lawson and Even Gillig, is, thus, self-explanatory.
9. Twilio is committed to sustainability
Twilio has a strong commitment to sustainability and is dedicated to reducing its environmental impact.
As part of this commitment, the company has set a goal of becoming carbon neutral by 2030.
This means that Twilio aims to offset all of its greenhouse gas emissions through a variety of measures, such as investing in renewable energy projects, reducing energy consumption, and implementing sustainable business practices.
Twilio also has a goal of becoming a net-zero company, meaning that it aims to produce as much clean energy as it consumes.
By achieving these goals, Twilio hopes to play a significant role in the fight against climate change and contribute to a more sustainable future for all.
Wrapping It Up
In conclusion, Twilio is a powerful and innovative technology company that has made significant contributions to the field of communication and customer engagement.
With its cutting-edge solutions and dedication to customer satisfaction, Twilio has established itself as a leader in the industry.
Some interesting facts about Twilio include its impressive track record of growth and profitability, its innovative approach to communication and customer engagement, and its commitment to sustainability and social responsibility.
These factors make Twilio a company worth paying attention to, and one that is sure to continue making waves in the tech world for years to come.
We hope you liked this blog. For more such interesting articles, head on to www.botpenguin.com now!