Do you know the shocking facts about Facebook's origins? We'll provide you with eight great points that will make you say, "Wah! Incredible!".
Mark Zuckerberg founded Facebook in February 2004. He might not have known then that it would govern and amuse the entire globe. It has undergone several transformations and accomplished numerous milestones.
Later, Mark Zuckerberg succeeded in opening up this fantastic social media platform to the entire world. With the assistance of his roommates, he created this Facebook page.
As of July 2022, Facebook had 2.934 billion monthly active users, making it the most "active" social media site globally.
Why is Facebook so popular?
Young people are adept multitaskers. For many teenagers, using social networking sites comes naturally. Young individuals might experiment with who they are on social networking platforms.
Social media is well-liked because adolescents may find their unrestricted voices in online friends. Some teenagers express themselves more freely online than in the real world because they see the online environment as safer.
Teenagers choose Facebook because it offers profile personalization. Like past generations, who may have covered their bedroom walls with posters of their favorite bands or sports teams, young people now take part in customizing their online spaces with photographs, music, videos, and comments.
Using the website has also made communication simpler. Teenagers may instantaneously and directly contact their pals on Facebook rather than pick up the phone to call a friend's home.
Teenagers who primarily use Facebook for communication consider email, another relatively new medium, to be of secondary significance.
8 Shocking Facts You Should Know About Facebook.​
#1 shocking fact its massive user base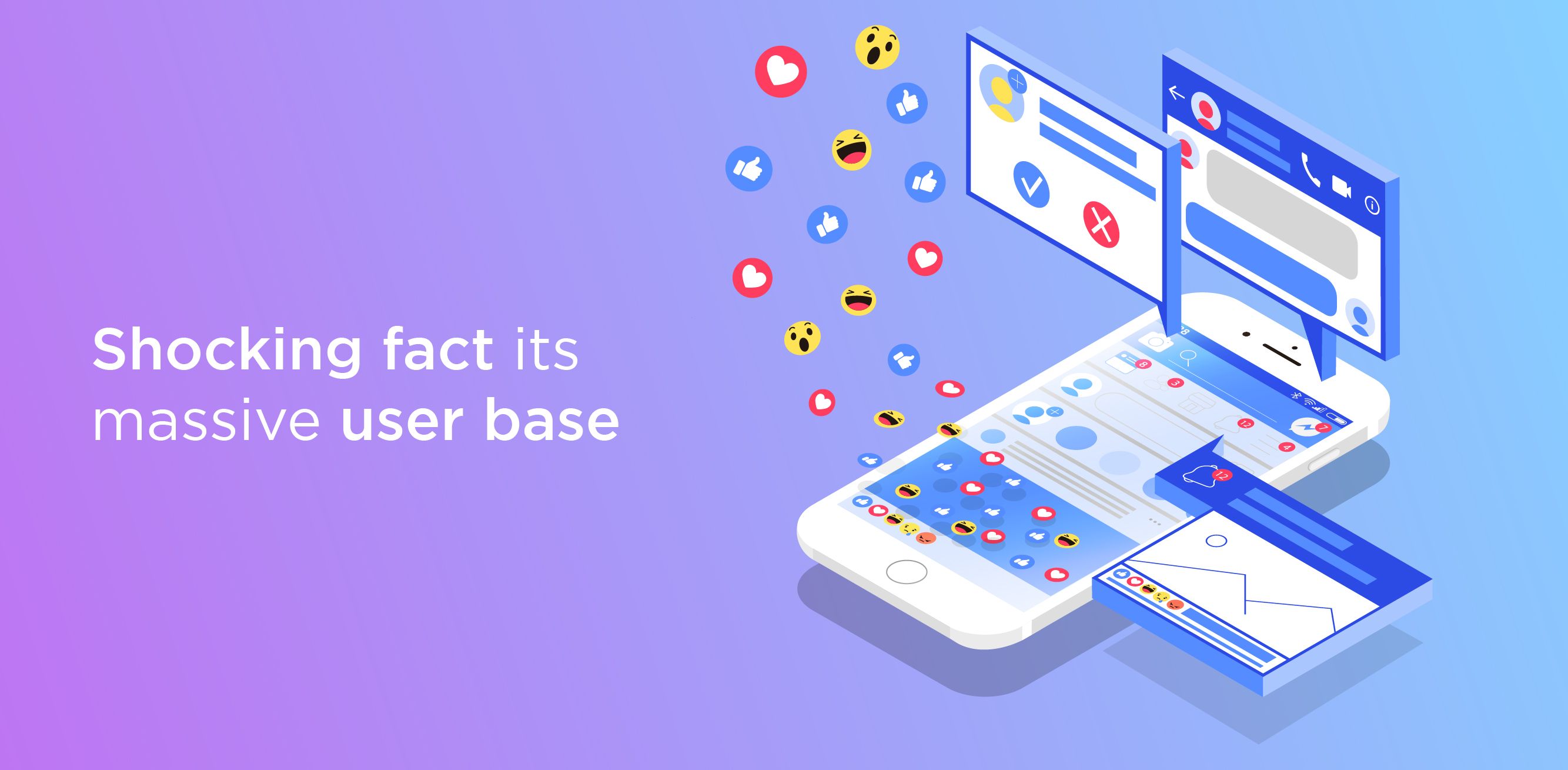 According to the global statistics nearly 350 million people are currently using Facebook, and 35 update their status daily. Facebook is accessed daily by 63% of users. The bulk of them use cell phones to connect to the network.
Statistics show that people check in from their mobile devices approximately 14 times daily. A person typically sends eight friend requests monthly and has 130 friends overall. According to statistics, two Facebook users are just 3.74 degrees apart.
#2 Facebook has effective time ranges to reach a wider audience
The busiest times on Facebook are midday, from 1 to 3 pm, with engagement rates on Thursdays and Fridays being 18% higher than on other days of the week. In addition, 29.7% of all users are in the 25 to 34-year-old age range.
Facebook is equally popular and used by both sexes in terms of gender, with 53% of users being female and 47% being male. 50% of young people between 18 and 24 often access Facebook just after waking up.
The group of Facebook users in the US with the most significant growth is women over 55. These statistics may be used to concentrate on more aggressive marketing tactics for both demographics and during times of high traffic.
#3 Facebook is blue because Zuckerberg is colorblind.
The New Yorker claims that Zuckerberg is blue-sensitive due to his red-green colorblindness. In addition, it is the predominant hue on the desktop and mobile versions of the Facebook website.
According to him, the color blue is the richest. In an interview, he claimed, "I can see all of blue."
#4 There are many apps available in Facebook ecosystem.
Facebook ecosystem, including visual applications like Instagram and Oculus, chat apps like WhatsApp and Messenger, and more. The virtual reality software Occulus was acquired by Facebook for $2 billion over 12 months ago.
#5 Only a tiny percentage of hatred and misleading facts on Facebook get detected.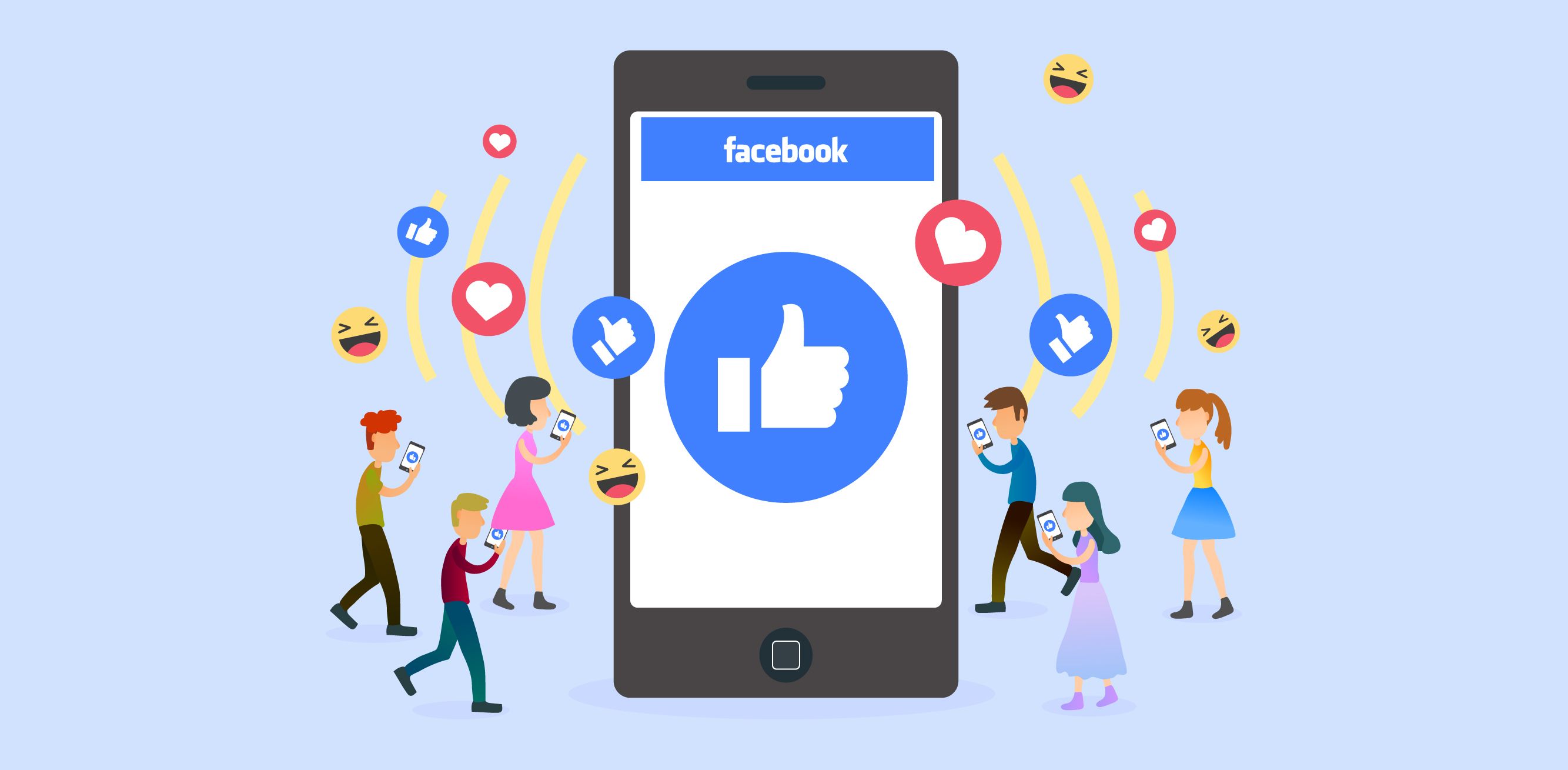 According to one of the studies revealed by Haugen, Facebook's internal research indicates that it detects around 3-5% of hate speech on the site and less than 1% of encouragement to violence. Facebook still believes it is the best in the world at spotting incitement to hatred on social media.
Facebook disputes this characterization. The business believes that the internet itself is the underlying problem.
#6 The negative effects of Facebook.
This massive social networking site does have some drawbacks, though. It has brought about a lot of detrimental effects. For instance, murders have occurred after Facebook "unfriending" a person. Additionally, there have been reports of cases of depression, with 1 in 3 users reporting feelings of gloom and discontentment after using Facebook. Girls who talk too much on Facebook have a higher risk of developing sadness and anxiety. Co-rumination is the practice of repeatedly discussing the same issues and can result in a significant preoccupation that is not healthy. About a third of the divorces that were filed in the US in 2011 included a reference to Facebook.
Facebook has turned into such an obsession for one man that he paid a lady to spank him each time he signed on. Another odd occurrence involved a British woman who made false profiles and sent hateful messages to herself. She received a 20-month prison sentence. The leader of the Catholic Church in England and Wales warned people that Facebook and MySpace, which barbarise community life and promote flimsy ties among teenagers, could put children at risk for suicide. Additionally, there are eating disorder groups on Facebook, such as "Get skinny or die trying" and "What nourishes me destroys me," which promote starvation. Since the majority of users are teenagers and young adults, these groups have a severe impact on them.
#7 Facebook's technology that harm the purchasers.
To generate interaction, Haugen revealed how Facebook's technology collects information that is likely to harm users, and Facebook converts user interaction into advertising revenue.
According to its study, hostile, provocative, and contentious information make users more likely to become angry than to experience other feelings, Haugen for 60 Minutes.
Facebook noticed that attempting to change the algorithm to make it more secure resulted in users spending less time on the website, and by clicking on fewer advertisements. Thus Facebook was losing a lot of money which negatively affected its business.
#8 Facebook's massive contribution to the growth of businesses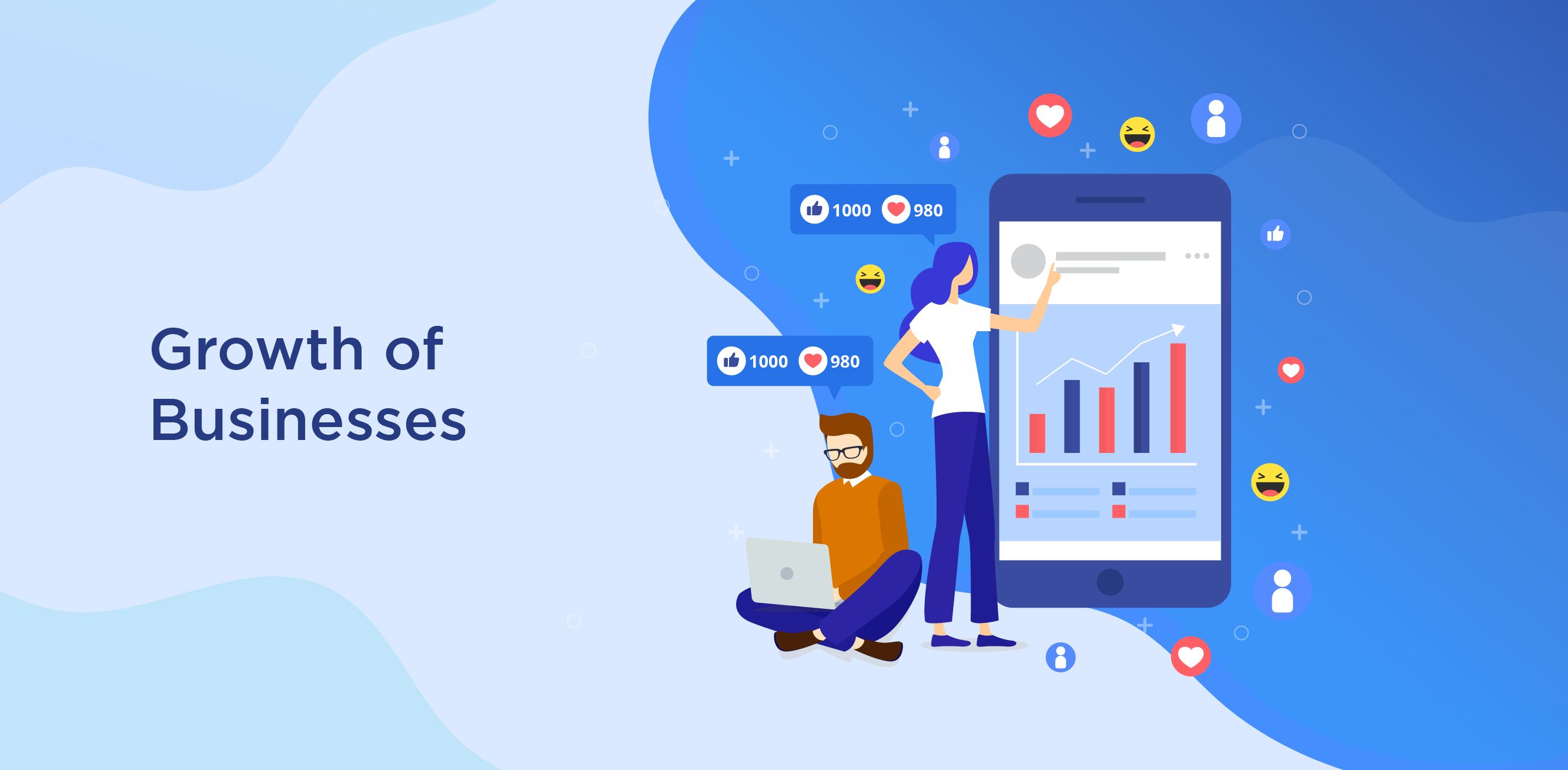 The popularity of Facebook and social media has also spawned many professions. Many experts advise companies on how to use Facebook as a marketing tool, start campaigns on social media sites, and promote their business quickly.
Developers and programmers are also benefiting from this fury. Nearly 800,000 developers work on Facebook application development.
FAQs
How can I log into my Facebook Messenger account?
Use the same email and password you used for Facebook to log in to the Messenger app or Messenger.com. Consult a professional if you need assistance with account login or password troubles. Enter phone numbers for contacts to be added to Messenger.
What distinguishes Messenger from Facebook?
In August 2011, Facebook introduced Messenger, a chat app that eventually replaced Facebook Chat. Facebook Messenger is accessible to people who haven't joined Facebook or who have deleted their account because it may be used without a Facebook account.
Conclusion
Facebook is where you stalk your ex, chat with your BFF, and post your after-vacation selfies.
It is a platform where marketers may locate 2.6 billion prospective clients.
The Facebook Insights Overview report summarizes a Facebook Page's overall performance. Various trend graphs and numerical components represent social marketing metrics such as People Engaged, Page Fans, Page Impressions, Total Reach, Page Stories, Post Clicks, Likes, Video Views, and more.
For the time being, follow our feeds, and let us know what you think of them in the blog comments section below. Please share any other Facebook facts you may have with us. We'll look to include them in the upcoming release.
You can also try using Botpenguin to make your own Facebook chatbot now! Its completely free and it offers Messenger bot that is useful for gaining subscribers, engaging with them to generating leads, scheduling appointments, and offering customer service.