Zendesk software is the magic ingredient for better customer service and experiences to move your company ahead.
According to surveys, 75% of customers are willing to spend more to buy from companies that provide a positive customer experience.
From gathering insights to improving customer service, Zendesk provides everything you need.
To put it briefly, 200000 businesses such as Uber, Groupon, Box, Airbnb, and Slack use Zendesk to reduce support costs, increase productivity, and improve customer satisfaction.
Customers now expect online self-service options, with 86% expecting it. You can experience true magic when you'll see that you received several new leads while asleep.
If you are already interested in Zendesk, you must know this is just the beginning.
To know more, keep scrolling!
What is Zendesk?
Zendesk is a reliable cloud-hosted customer support software platform that enables excellent customer service for growing organizations.
It has flexible ticket management with automated workflow, multi-brand support with linked accounts, and provides branded customer-facing web interface.
Zendesk setup and implementation are fast and easy. It can utilize to improve the quality of your customer engagement.
List Of 8 Astonishing Facts About Zendesk!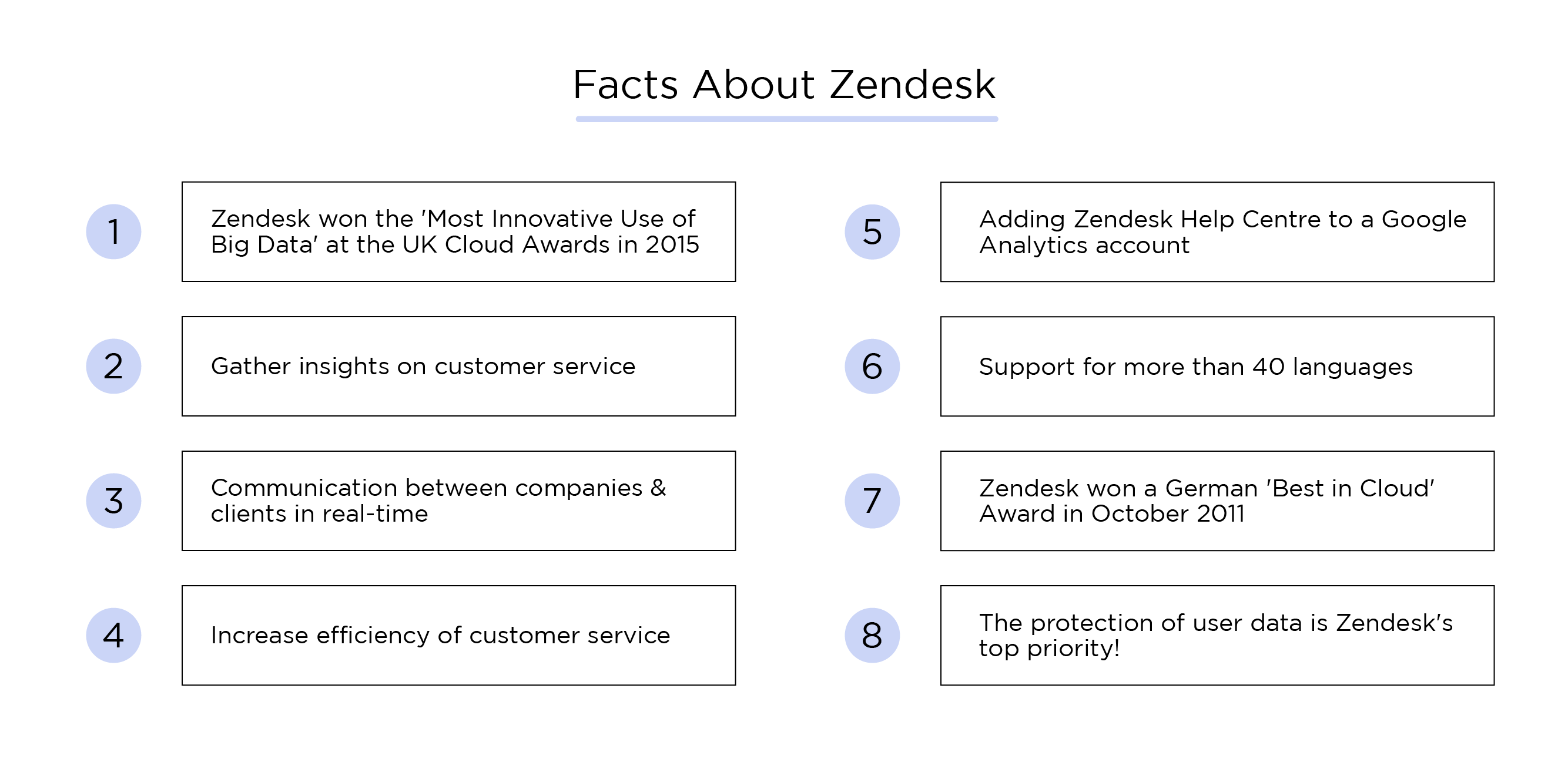 1. Gather insights on customer service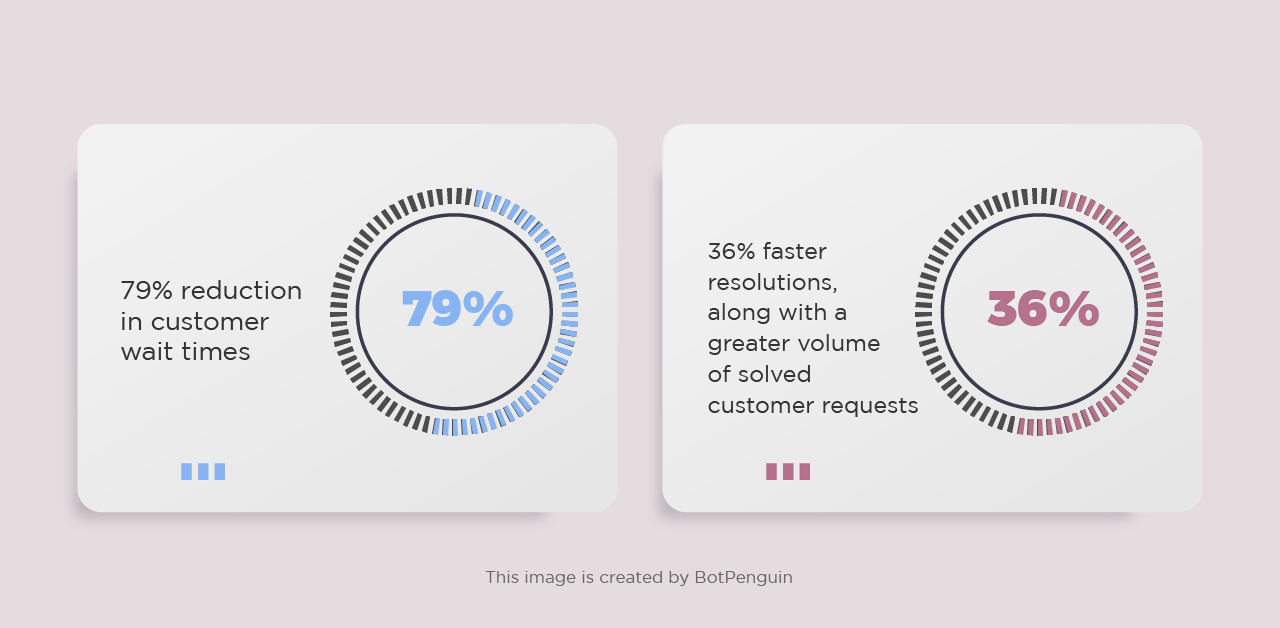 Zendesk allows you to uncover customer insights and act on them to improve their overall experience with your business.
Zendesk's customer experience trends report from 2020 and 2021 found that customer satisfaction is the top priority for service managers and agents.
According to the data, it is found that companies that leverage data the most see a 79% reduction in customer wait times and 36% faster resolutions, along with a greater volume of solved customer requests.
2. Zendesk won the 'Most Innovative Use of Big Data' at the UK Cloud Awards in 2015
Zendesk has been named a winner of the 2014-2015 Cloud Awards Program in the category Most Innovative Use of "Big Data" in the Cloud, with awards for excellence and innovation.
The cloud computing awards program accepts entries from all over the world, including Canada, the United States, Australia, and Europe.
The excellence award is open to all shortlisted organizations of any size and includes start-ups and government bodies. Also, it had been decided by a final public vote.
3. Communication between companies & clients in real-time
Even if a customer contacts Zendesk over many channels, your agent will view it all as one conversation, providing them with all the details and context. So that they can serve customers effectively and rapidly.
Self-service options are available for customers to get help with common questions.
4. Increase efficiency of customer service
Zendesk allows you to deliver seamless support anytime, anywhere, leading to higher customer satisfaction rates and a truly great customer experience!
When you use Zendesk for customer support, your customers can connect with you on virtually any channel.
This includes traditional channels like chat, email, phone, and even channels you may not have considered, like text messages, questions on the community forums, and even comments on your Facebook page.
You can develop knowledgeable articles, put them in help centers, and share them with AI-powered chatbots, allowing you to give a fantastic client experience even when an agent isn't present.
5. Adding Zendesk Help Centre to a Google Analytics account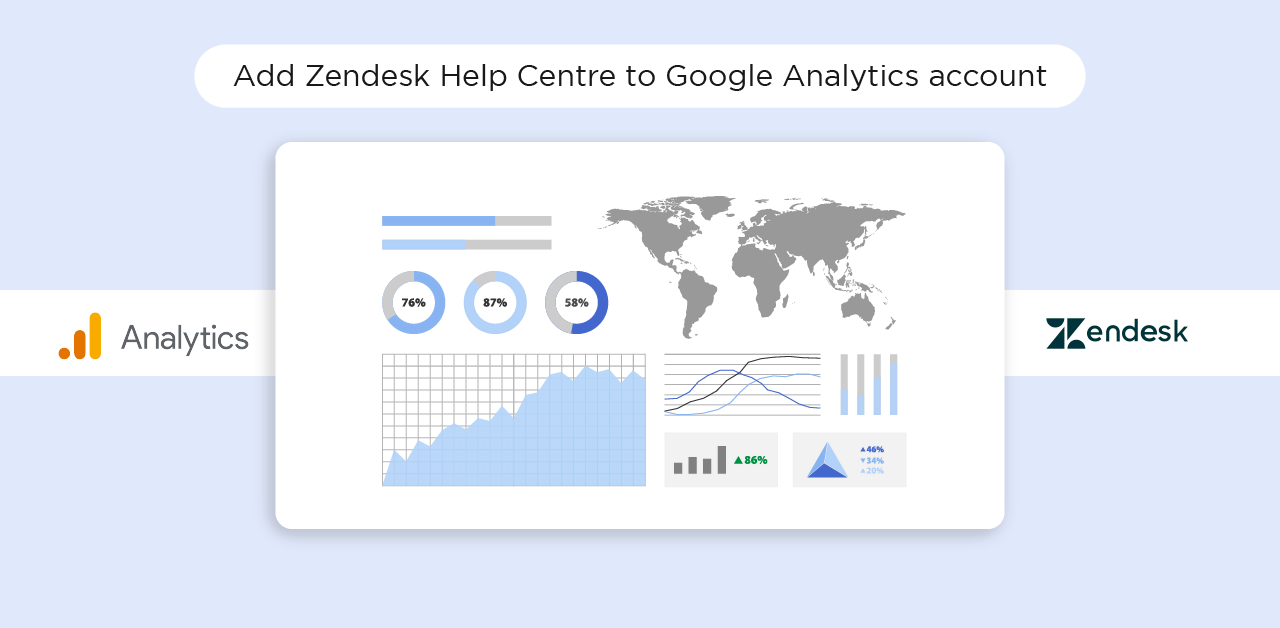 Zendesk Support's analytics is a great place to start as it integrates data from every channel, collating information from every ticket, phone call, self-service click chat, and email.
The Google Analytics service provides tools for everything from search analytics to ticket-deflection tracking.
It can be used to improve your self-service option and make it easier and faster for your customers to find answers.
6. The protection of user data is Zendesk's top priority!
Zendesk prioritizes customer trust and understands that the security and integrity of customer data are essential to its customers' values and operations.
That is why Zendesk keeps it private and safe!
Customers from various industries, including healthcare, financial services, government, and technology, are entrusted with sensitive information.
Zendesk also ensures the customer's compliance with high-security standards, such as data encryption in transit over public networks, regarding data security.
7. Zendesk won a German 'Best in Cloud' Award in October 2011
Zendesk, a leading supplier of tested cloud-based help desk software with headquarters in San Francisco, participated at the "Best in Cloud" conference and took home the Best in Cloud trophy.
Zendesk is the fastest way to enable excellent customer service for growing organizations.
8. Support for more than 40 languages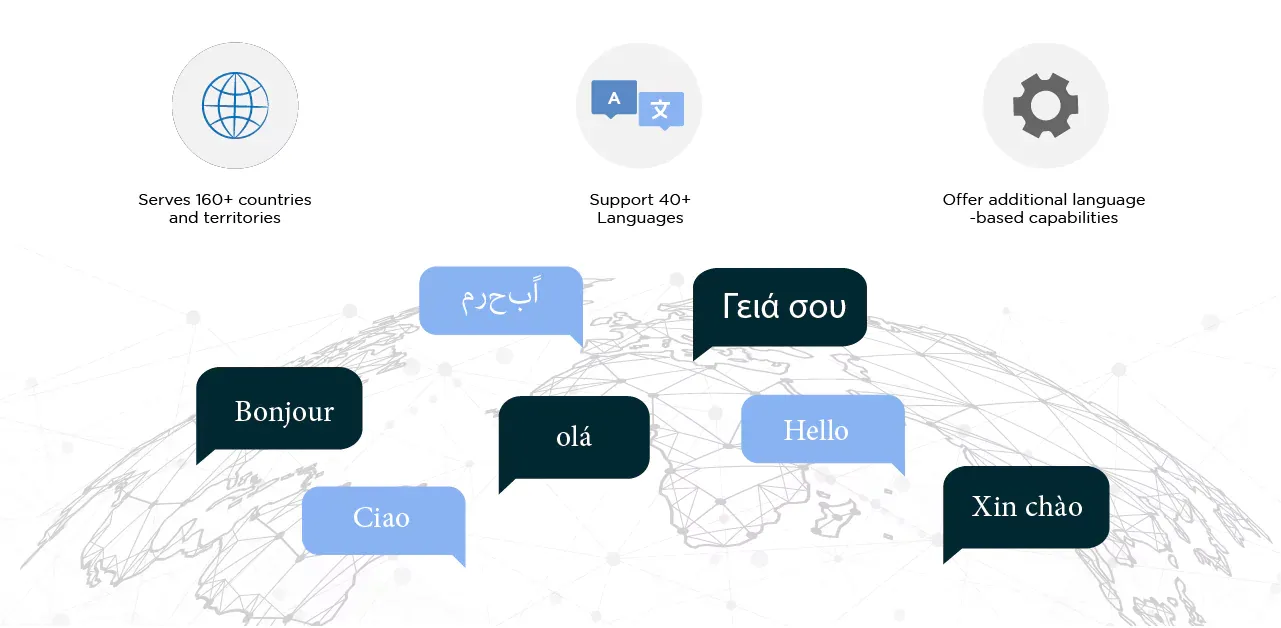 Zendesk supports several user languages.
Zendesk serves thousands of customers in more than 160 countries and territories worldwide.
All the templates support standard Zendesk multilingual functions (40+ languages) and offer additional language-based capabilities.
For example, Arabic, Portuguese, English, French, German, Vietnamese, Italian, Romanian, Swedish, Spanish, Indonesian, Greek, Dutch, Danish, and many others!
Wrapping It Up
Zendesk is an exceptional CRM platform that is often regarded as the finest in its category because of its extensive product offerings and features.
Zendesk has attracted some major names and cooperated with a variety of businesses to deliver a more streamlined service that can take your customer care to new heights.
There isn't a single reason not to utilize Zendesk!
Here in this blog, 8 astonishing facts have been shared with you if you might be interested in knowing more about Zendesk.
Zendesk is the trusted, safe, and scalable answer for growing your business. It offers pay-as-you-go options and a low total cost of ownership.
It can also be scaled based on team size and data demands. Simply said, it is the preferred choice for both small businesses and enormous corporations.
BotPenguin is a fantastic alternative to Zendesk and provides more functionalities and features.
With BotPenguin, you can enjoy a high conversion rate, amazing lead generation as well as fantastic customer service.
Make sure to check out BotPenguin today! Thanks for stopping by.