Introduction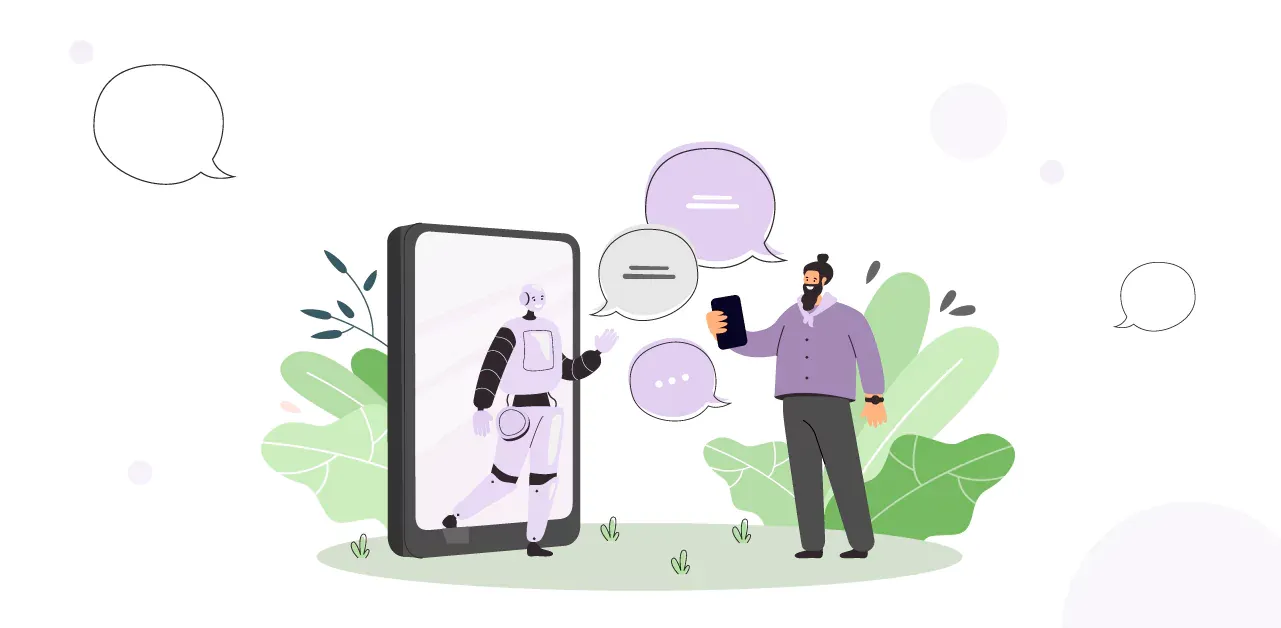 Customer support is one of the most stressful jobs in any company.
Having to deal with customers every day, dealing with their concerns and queries, and resolving problems and complaints as quickly as possible is part of the job.
Needless to say, this puts a strain on employee morale. However, it also presents an excellent opportunity for businesses to streamline their operations and improve customer and staff experience.
Chatbot use cases of AI-driven chatbots are a perfect way to achieve these goals!
Read on to find out about 6 chatbot use cases to create fantastic customer support.
1. To streamline customer operations
When customers call in to complain, they are often transferred between representatives, regions, and even countries. This leads to customers waiting hours or even days before their complaint is resolved.
With chatbots being handy, all customer concerns are routed through a single, unified interface.
Customers wait a lot less for a response, and your customer service bot responds to each query much more quickly.
In addition, customer complaints are logged and analyzed to spot any trends in the type of issues customers are having.
This lets you streamline operations further by identifying the most common problems and devising efficient solutions.
2. To schedule appointments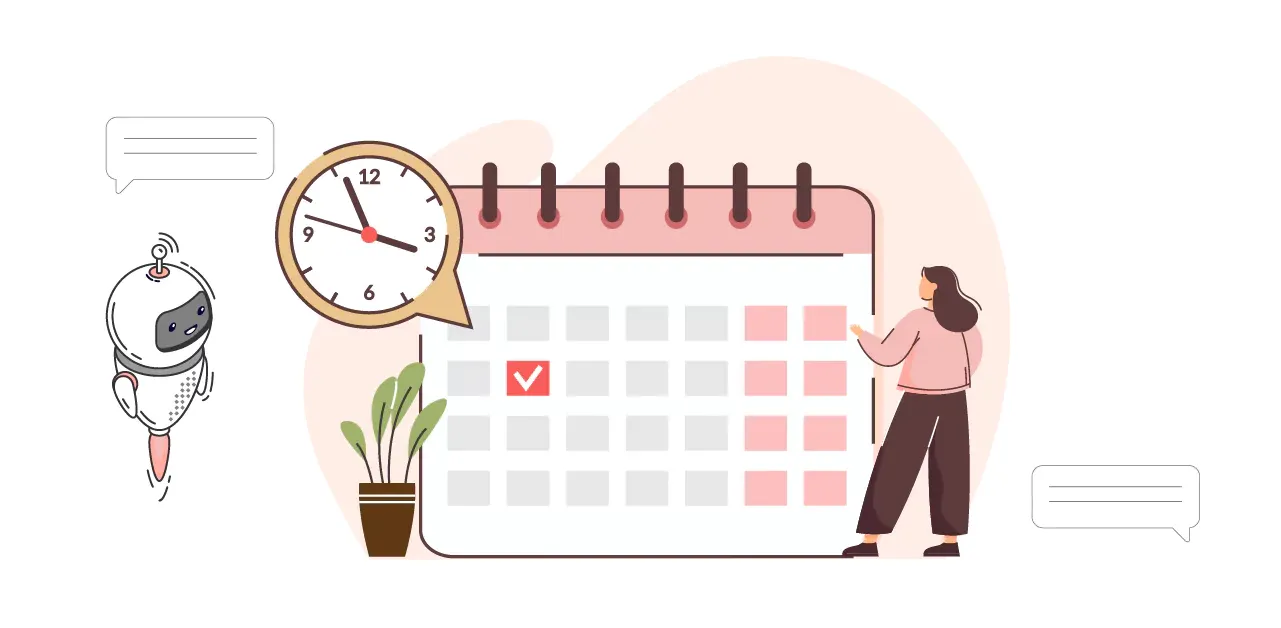 Chatbot use cases also include setting up customer appointments for all business types, from healthcare organizations to home maintenance companies.
Chatbots are incorporated with the company's calendar to automatically check the time slot availability.
Automated chatbots perform this workflow to schedule meetings and appointments.
In case of any urgent delay, the chatbots convey it to the other end and arrange another meeting.
This way, the appointments are finalized without contacting front desk people and consuming their time.
3. For automated outbound marketing
A significant advantage of employing chatbots for customer support is that you can use them to send outbound marketing messages.
These marketing messages and follow-ups can be automated or personalized marketing campaigns.
Once again, all this is done through the chatbot, allowing you to drive your marketing strategy from a single, unified interface.
This means you can optimize your marketing campaign and get it to customers quickly.
It shortens the lead nurturing period and decreases the resources and time spent on marketing by the marketing and sales team.
4. To automate repetitive tasks
AI-driven chatbots are great for automating repetitive tasks.
This is particularly helpful in sales-related customer support, where you might need to deal with the same questions in the loop.
You can also automate tasks like copying data from feedback forms to an excel sheet or posting content and offers daily on your website or social media platforms.
Letting a chatbot handle this part of the tasks can save so much time, which can be used by the team members handling other tasks.
This is one of the most smart chatbot use cases to be implemented.
5. To recommend products & services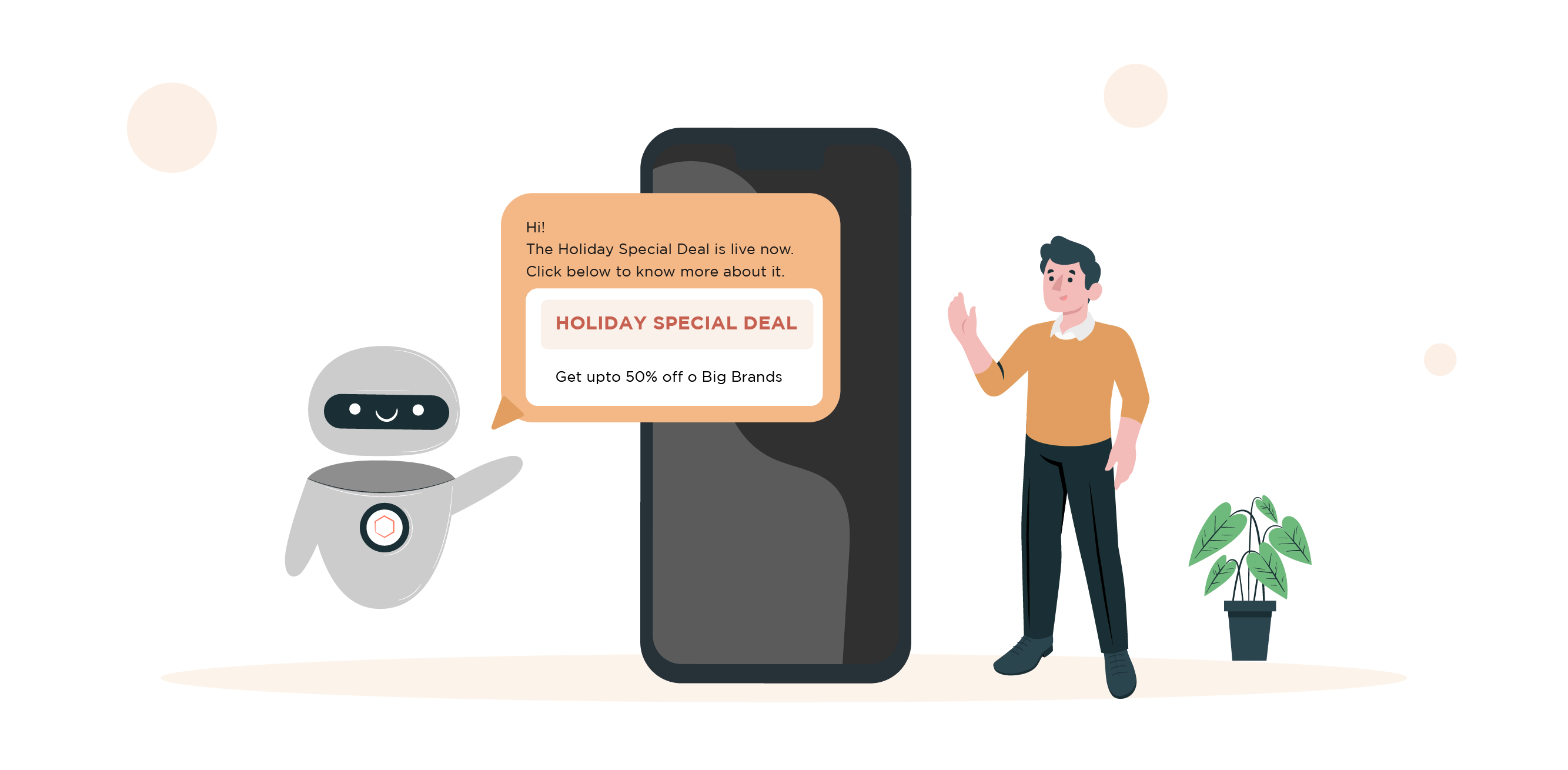 Once a chatbot has been programmed to respond to common customer queries, it can quickly understand what the customer is asking.
From there, it can send targeted messages based on the information gleaned from the conversation or multiple conversations.
Chatbot use cases also contain recommending products and services based on the orders placed and what they keep viewing.
It increases the probability of making more profit by the escalated purchases made by the clients.
6. To improve customer experience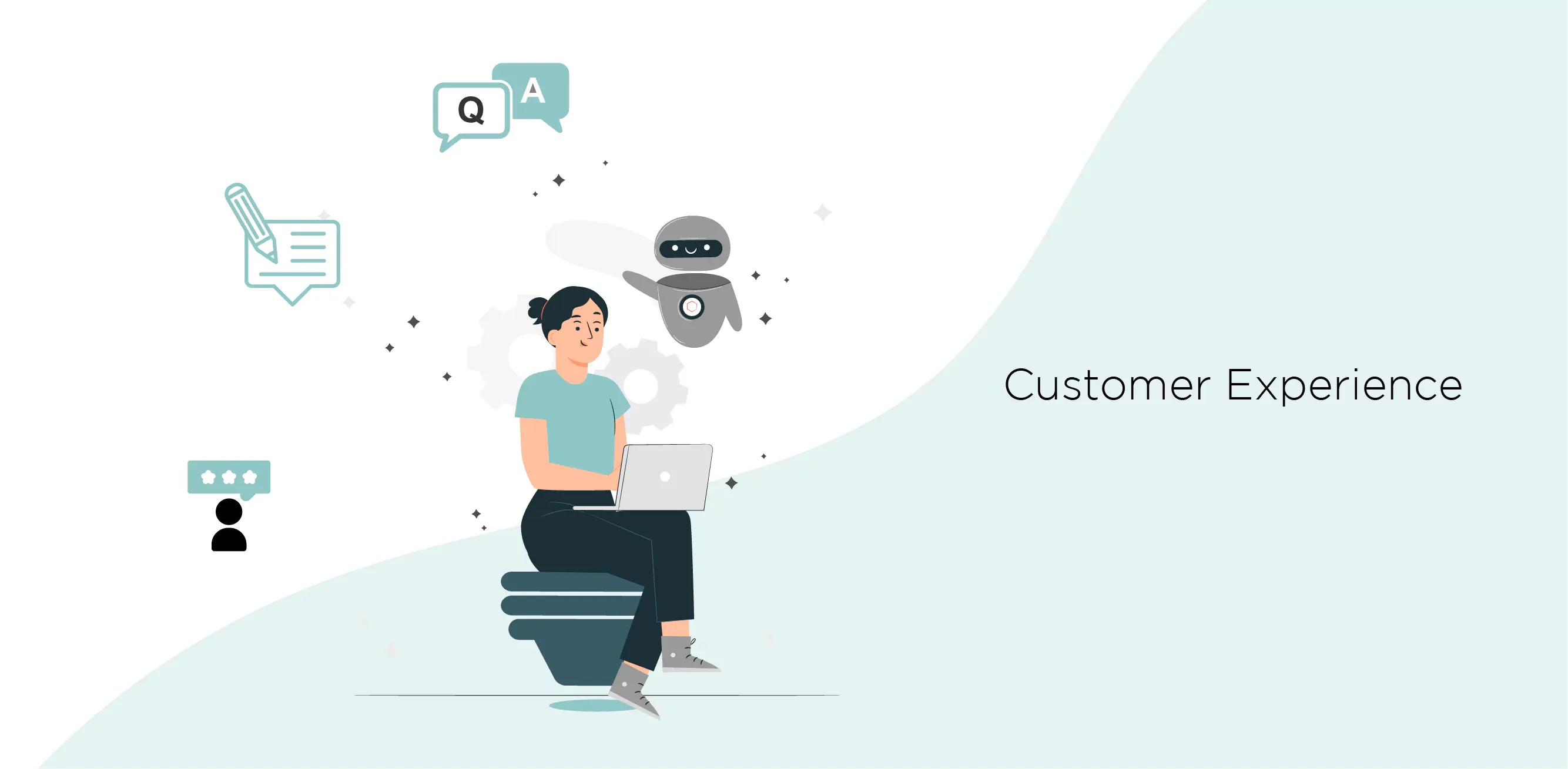 Customers often find themselves in situations where they need to contact your company for help.
Whether that's due to a fault with their order, a problem with their account, or they want to give feedback.
By using a chatbot to handle these customer queries, you can make their experience of reaching out to you much more pleasant.
Chatbot use cases have excelled at dealing with standard queries. They respond to customers' questions efficiently and can route their queries to the appropriate support team member.
They can also collect user data and preferences, meaning you can use this information to personalize the customer experience.
Conclusion
There are many reasons why chatbots are transforming customer support.
The most important thing is that they allow businesses to provide a higher level of support with less staff.
This is excellent news for consumers, as it means better service.
To make the most of this opportunity, businesses would want to invest in a modern AI-driven chatbot that can understand. This will allow them to make life easier for customers and employees.
So, are you planning to build chatbots for your website and take their advantages to the fullest?
Contact Botpenguin right now and get your business to the heights of prosperity with chatbots!