Which app comes to mind when you wish to talk with someone? Isn't it Whatsapp? Yes, Whatsapp is the most downloaded messaging software.
Millions of people use it to communicate with their loved ones worldwide. Whatsapp is well-known even among our grandparents. However, more choices are accessible now, such as Whatsapp Plus, which has more appealing features.
All of the modified versions have certain pros as well as cons. Because Whatsapp is so popular these days, many people have inquired if it's safe to use Whatsapp Plus.
Here we will discuss the features, pros, and cons of Whatsapp Plus, which will assist you in determining the correct answer.
What is WhatsApp Plus?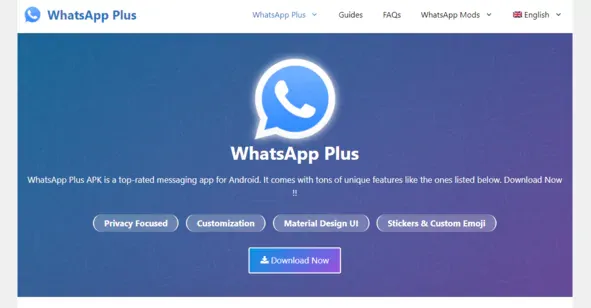 WhatsApp Plus is an Android software that extends the functionality of your existing WhatsApp app. It allows you to modify your experience to a large extent, for example, by adding new fonts or themes.
However, there are drawbacks. It isn't an official app, for starters. The Google Play Store does not have it available for download. Instead, you must manually download and install the APK file. That means you need to be sure you got it from a reputable source; otherwise, it might steal your information or harm your phone.

BotPenguin offers chatbot creation for social platforms, websites, WordPress along many different features:
Features of WhatsApp Plus: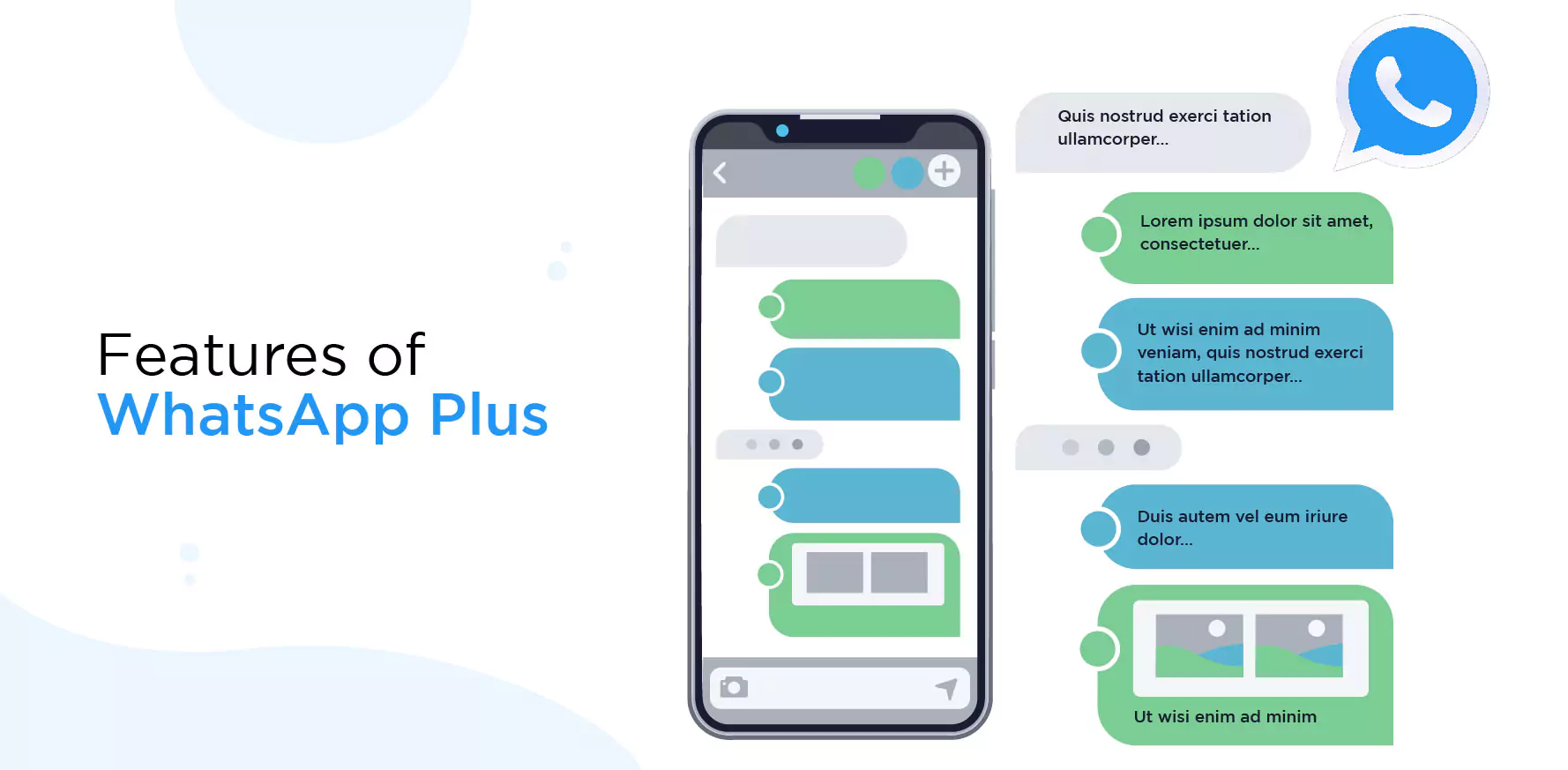 This app has a lot of new features that assist users have a better messaging experience, some of which are listed below:
Themes
You may customize the themes in the WhatsApp Plus app to give your WhatsApp conversation window a new appearance and feel. You may also customize fonts, colors, and background images to your preference! You may also get more WhatsApp Plus themes from the Google Play Store.
Low Data Usage
By raising the maximum number of attachments per message thread in group conversations (up to 50MB), Whatsapp Plus helps you save a lot of data you consume through the Whatsapp Plus app. It also has an excellent design with lovely backgrounds that distinguishes it from the official WhatsApp Messenger.
Swiping Left Or Right Enables You To Delete Messages Permanently
Unlike the standard WhatsApp Messenger, WhatsApp+ allows you to erase an already sent message by simply swiping left or right. This feature makes it easier for users to repair their mistakes than previously!
Hide Last Seen For Particular Contacts
Whatsapp plus app also allows users to hide their last seen status with a select group of contacts. It ensures that no one knows when you were last seen on WhatsApp Messenger save for those people! This option of concealing last seen for certain contacts helps keep privacy.
Increased Privacy
Because Whatsapp Plus Apk does not require permission from the Google Play Store, it provides a higher level of privacy and security.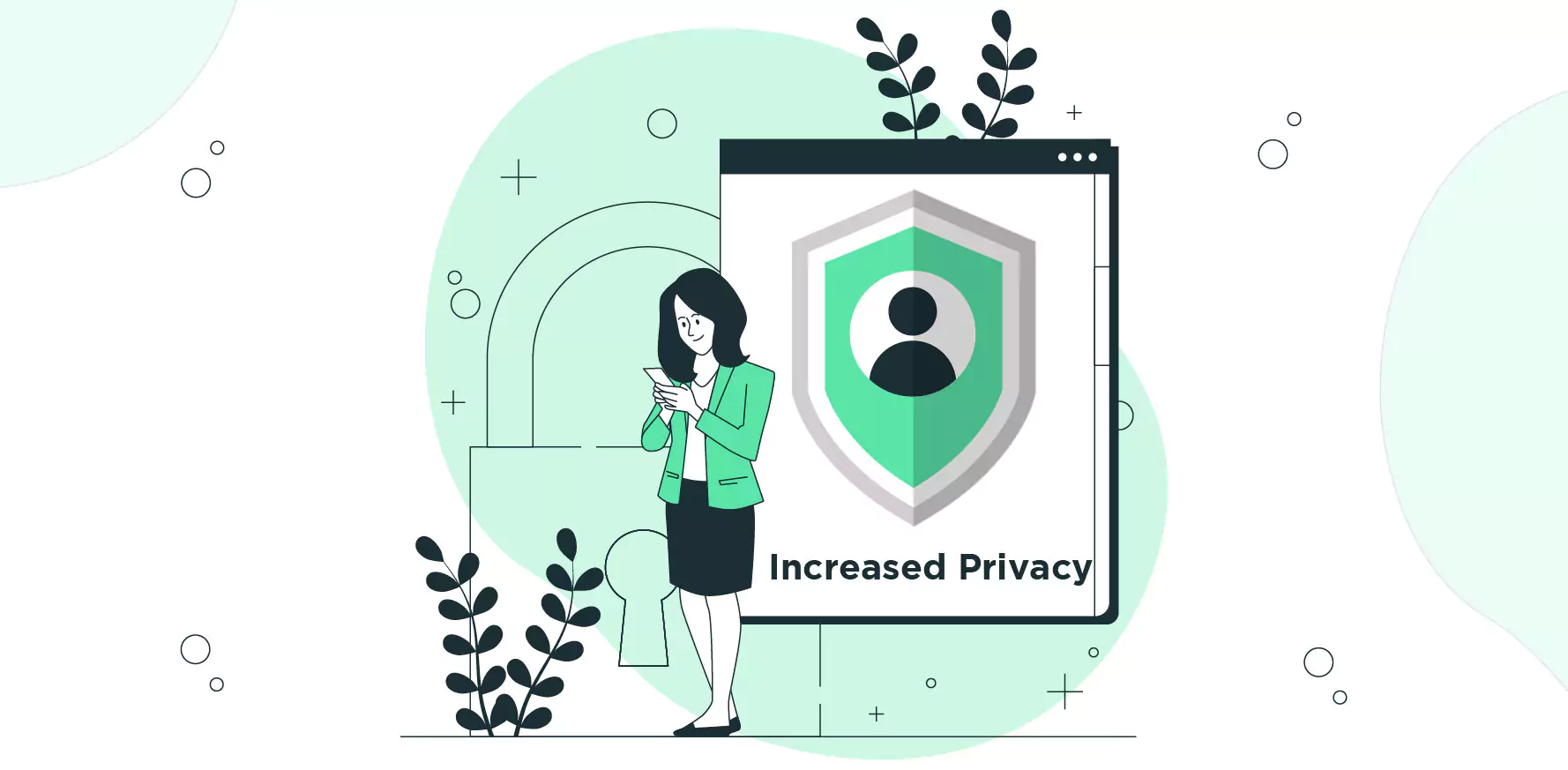 As a result, your application is safe and protected from third-party apps spying on you. It makes it far more secure than WhatsApp's official Messenger!
Increase Send Limit For Group Chats
Rafalete created this software for users who tend to send long messages to their friends in a group chat. It goes against WhatsApp's restriction that a group chat's maximum message length should be 256 characters (too much and impractical). WhatsApp Plus users may boost the number of characters transmitted in a group conversation from 100 to 500 or even more, making it easier for them to communicate long messages!
For specific contacts, hide your profile photo and status
You may also update your profile picture and status for specific contacts so they can view them anytime. It is excellent for folks who want to keep their privacy!
Hide Your Last Seen Status
Whatsapp Plus offers a function that allows you to conceal your last saw status for each of your contacts separately. It implies that if you don't like someone's stalking behaviors, you can hide your previous seen status from them. Hence, you can prevent them from knowing when you are online!
Unlimited Contacts In Groups
Users of the Whatsapp Plus app may establish an endless number of groups to handle extensive talks with friends or family without breaking them up into different groups or chats!
It also allows users to personalize the group according to their preferences, such as making one group public and another private or dedicating one group to swapping memes.
Edit file sharing options
Another WhatsApp Plus feature is the ability to increase the file size restriction for transmitted files from 2 to 50 MB. There are other options for keeping picture and video sizes and quality consistent.
Edit the appearance and settings of everything
WhatsApp Plus has six different menus where you may customize your appearance and settings:
Chat picture header, colors, and size
Header and picture size of contacts
Pop-up alerts' appearance and size
Functions are disabled (voice notes, animations)
Widget sizes and colors
The launcher icon's color
Visual themes added
The most crucial feature of WhatsApp Plus is the ability to modify the look of WhatsApp (which is why it was created in the first place) (and founded in the first place). You may accomplish this by experimenting with new styles or visual themes.
Themes are free and may be installed immediately from WhatsApp Plus. There are over 700 themes to choose from, with options to sort by downloads, name, version, and date.
The Plus themes modify the backdrop of the conversation, as well as the bottom of the contact list. Moreover, it colors the bar and messages, which aren't available in the original WhatsApp.
Pros of Whatsapp Plus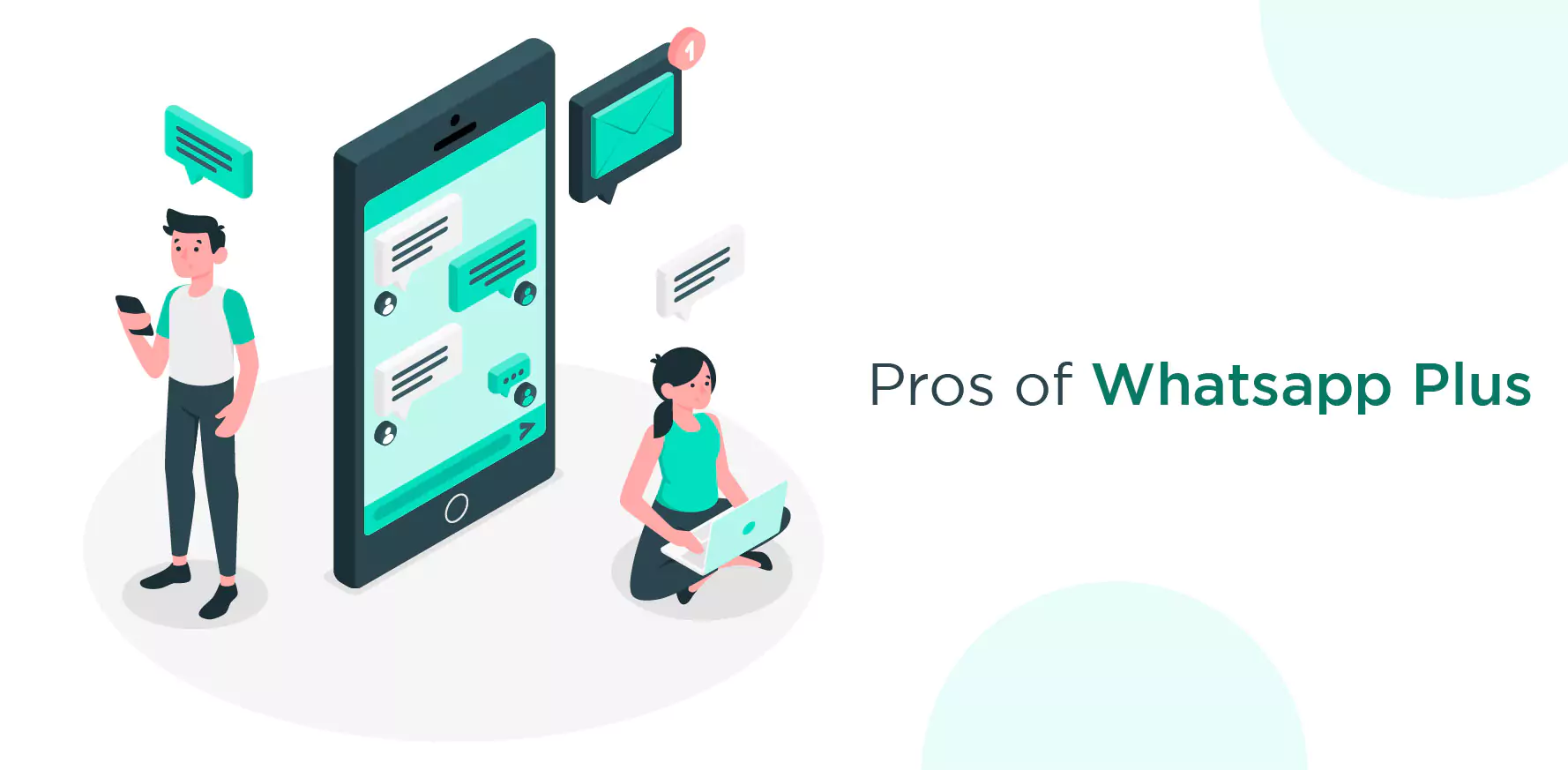 Look at the list below to see what features Whatsapp Plus offers.
The app has a variety of themes that are not available in older versions of Whatsapp.
It provides you with a plethora of different emojis and emoticons to let you express yourself more fully.
You can hide your last seen if you don't want it to be visible.
You can send larger files with this app. It allows you to transfer files of up to 50 megabytes.
You may customize the chat picture, pop-up notification, and launcher icon color.
Cons of Whatsapp Plus
Certain drawbacks indicate that you should not use this. Consider your options thoroughly before making a decision.
One of the most prominent disadvantages of this software is that it does not appear on the Google Play Store and has no prospect of appearing there. The company's official website has a link to download it.
It's third-party software, and these programs may infect your privacy policy with the virus.
There is still some dispute regarding its creator, and the creator of the original WhatsApp has stated that they are unrelated to the creators of WhatsApp +.
We can't evaluate the legal app since everything is unclear.
Conclusion
In a nutshell, the WhatsApp Plus app offers basic WhatsApp features. IT enables customers to
upload photos at their original resolution, and the ability to share movies is another exciting feature. You can Hide the Last Seen For Specific Contacts function in the original WhatsApp Plus since it's helpful when you don't want to react to someone's text.
However, it is a complicated program to operate, and it will take some time to become used to it due to the numerous settings to experiment with. In terms of the end judgment, if you're willing to take a chance, WhatsApp Plus is an app that provides you with a plethora of options, all of which, in the end, make your life simpler.
If you want to reach people through WhatsApp, you can go for BotPenguin at zero cost!
Frequently Asked Questions (FAQs)
Does WhatsApp Plus have legal authorization?
No, WhatsApp Plus is not an official app and is not approved by WhatsApp. Using WhatsApp Plus may violate WhatsApp's terms of service and can result in the suspension of your WhatsApp account.
What are the additional features of WhatsApp Plus?
WhatsApp Plus has various features that are not available in the original app, including the ability to hide your online status, change the color of chat bubbles and backgrounds, send larger files, and use custom themes.
What steps should I follow to download WhatsApp Plus?
WhatsApp Plus is not available on official app stores such as Google Play Store or Apple App Store. To download it, you need to find a trusted third-party website and download the APK file.
Can I use WhatsApp Plus without losing my chats?
Yes, you can use WhatsApp Plus without losing your chats. Before installing WhatsApp Plus, you should back up your chats on the original WhatsApp app. After installing WhatsApp Plus, you can restore your chats from the backup.
Is WhatsApp Plus compatible with iOS devices?
No, WhatsApp Plus is not available for iOS devices, and installing it may void your warranty and compromise the security of your device.
Can I revert to the original WhatsApp application after trying WhatsApp Plus?
Yes, you can switch back to the original WhatsApp app at any time. However, you should back up your chats on WhatsApp Plus before switching to the original app.
Can I trust WhatsApp Plus for safe usage?
Using WhatsApp Plus may expose your personal data and chats to potential security risks. The app is not supported by WhatsApp and may contain malware or viruses. Therefore, it is recommended that you use the official WhatsApp app to ensure the safety of your data.