Introduction
Do you want a personalized message from Iron Man or Captain America? Who doesn't want a note from their favorite TV character or movie star? Do you know nowadays technology has made it possible? Yes, an audio tool called Uberduck.ai lets you type any phrase and have a simulation of having that in a voice you want.
Uberduck.ai is an experimental web application, so it isn't present on App Store. Recently Uberduck.ai has made quite a name on TikTok. Many famous Tik-tokers use it for their text-to-speech transition to elevate the quality of their content.
In other words, it is an app that converts text to speech. Even better, It makes the text read by a famous figure. Like some celebrity or even the person from pages.
If you want to make your content more engaging and popular, Uberduck.ai is an excellent solution. Now that you got a brief idea about Uberduck.ai, let's dive into Uberduck.ai.
What is Uberduck.ai?
It is a website where you may type in your words and have them transformed into the voice of a famous or imaginary figure. It's available on WebRTC, an interactive audio chatbot that uses a Transformer model to create text replies and converts them to audio.
The best part is that it is a welcoming and open-ended discussion facilitator. You may also submit your synthetic voices to uberduck.ai by developing datasets and models if you wish to contribute.
Features of Uberduck.AI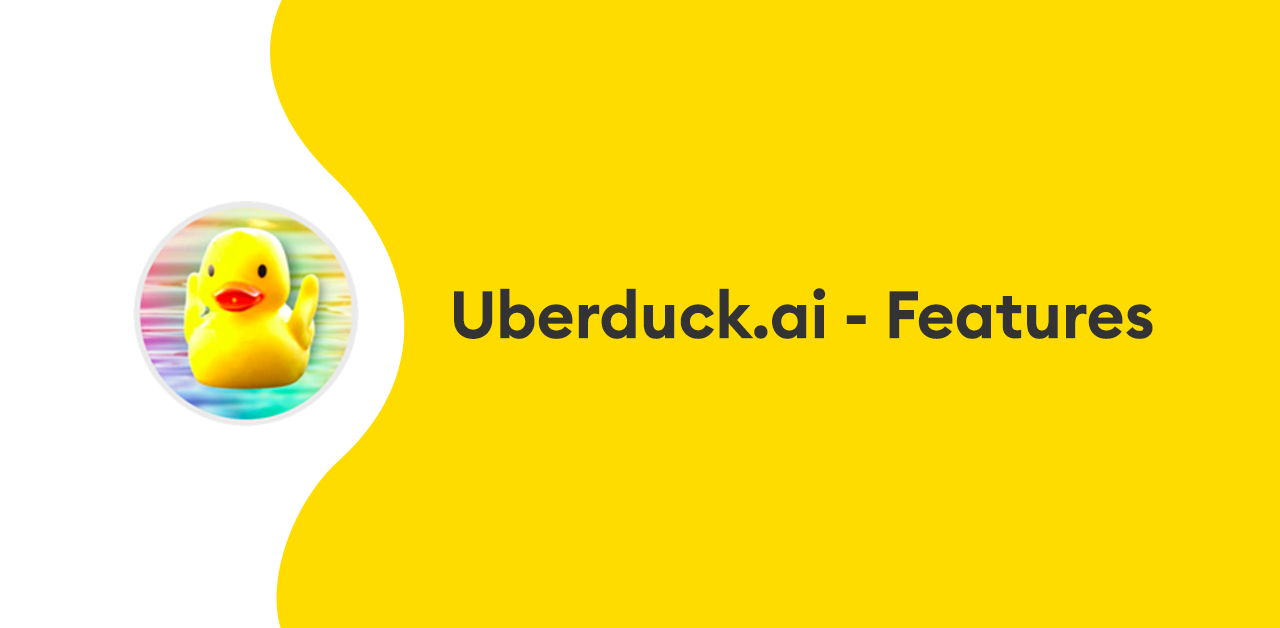 Since the program works on AI, you may expect to see results in a short time. This app's Text to Speech function has a decent selection of Uberduck.ai voices. However, there maybe more. Furthermore, new franchise voices from the app's existing brands will be available soon. Take Valorant as an example, the game includes roughly 15 distinct characters, but Uberduck.ai has only two. They can raise the number of people there. Regardless, this software is unquestionably one of the finest for accurate results quality. It also has many excellent features for anything that has to do with voice-based creativity.
How does Uberduck.ai work?
This program is straightforward to use. To go to the website, you must first click on the provided link. You may then navigate to the top toolbar and pick the function you wish to utilize. If you want to utilize Text to Speech, choose it and then use the drop-down box to select the clear voice you want. Write some material or press the button to have some written content generated for you automatically.
Finally, press Synthesize and wait a few moments for the program to produce the spoken version of the text. By selecting the Play option, you can now listen to the audio.
Uberduck AI is an app that uses AI and other technologies to translate text to speech. The software also has a few additional speech-related functions, such as cloning your voice, reference audio, and an audio studio for users to utilize. You may utilize customized music and voiceovers using this program to enhance your content. Many people use it for TikTok videos, but you can also use it for captioning and other similar activities.
How to use Uberduck.ai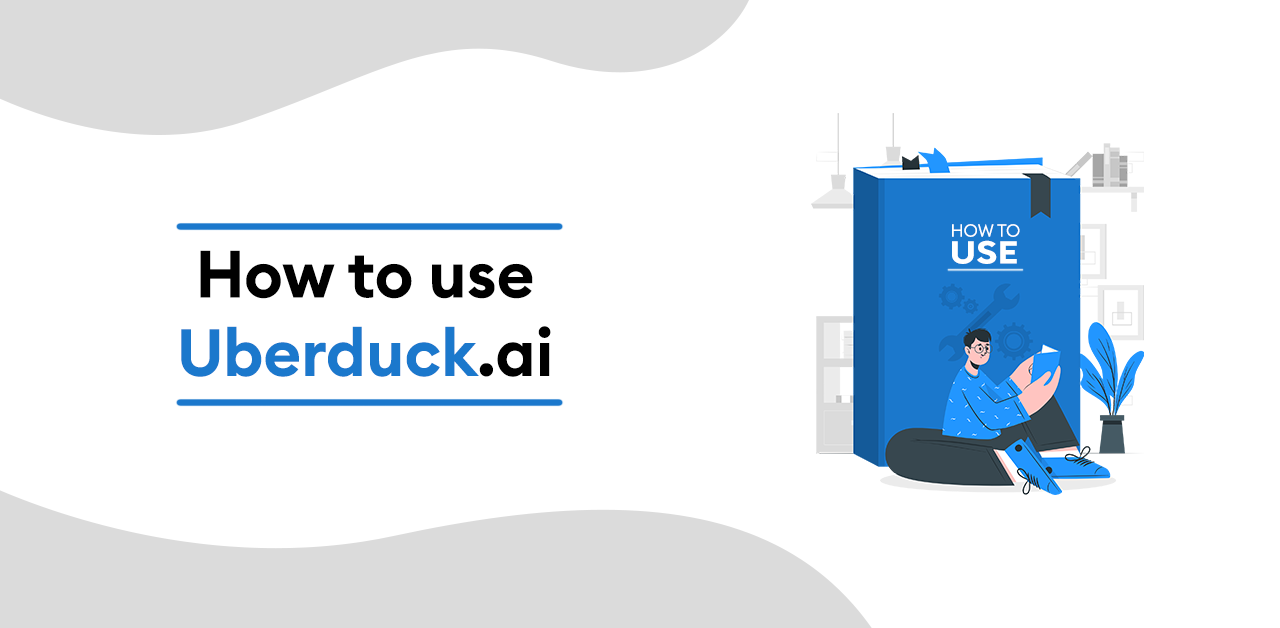 It's not challenging to use Uberduck.ai. To make uberduck.ai voices, follow these procedures –
Step 1: Visit the Uberduck.ai website for more information.
Step 2: Create an account to utilize this website.
You must first register on the uberduck ai website to have your voice synthesized. Scroll down to the "sign up to synthesize speech" button on the webpage. You can sign up in three ways:
Create an uberduck account by filling out the form and signing up.
Use your Discord account to sign up.
Use your Google account to sign up.
Step3: Please double-check your email address.
You will receive an email address confirmation message as soon as you sign up.
How to sign in to Uberduck.ai with Gmail?
Assume you've supplied your Gmail account id as an example. uberduck ai will send you an email containing a lot of dancing ducks. Confirm your email and begin using uberduck.
Step 1: Sign in using your email address.
Step 2: Once you've completed the sign-up process and received an email confirmation, Log in with your email address and password at https://uberduck.ai/login.
Step 3: Now that you've logged in, you may move on to the next step. Choose your voice from the drop-down menu and click synthesize, as seen in the image.
Step 4: When you're through with all of your selections and text input, click Synthesize.
Step 5: From uberduck.ai, you may listen to, download, or share your synthesized speech.
When the text-to-speech conversion is complete, you may listen to it and download it if you enjoy the audio file. Then, depending on your needs, you may utilize it in your social media reels or YouTube videos.
How to sign in to Uberduck.ai with Discord
To sign in to Uberduck.ai with your Discord account, follow these steps:
Step 1: Go to the uberduck.ai website.
Step 2: Choose option 2: "sign up with Discord."
Step 3: Provide your Discord account's email address or phone number and your password.
Step 4: It will ask for permission to access your Discord server. You will be able to log in to uberduck.ai after being granted permission.
Although uberduck is secure, it would advise against signing in with your discord account unless essential. You may sign up for an account on the uberduck.ai website and use it to log in. Previously, Discord was a sign-in option; however, uberduck.ai now offers three sign-in alternatives.
How to use Uberduck.ai voice in TikTok
Follow these basic instructions:
Step 1: Go to uberduck.ai on your phone or desktop and log in.
Step 2: Use your Gmail, Discord, or uberduck.ai account to sign up.
Step 3: Select a voice artist in the given text field and input the text you wish to synthesize.
Step 4: Select the synthesize button.
Step 5: Once you've received your synthesis file, listen to it and, if you like it, download it as an mp3 file.
Step 6: You may use it with TikTok videos.
How to use it to convert text to speech?
To convert text to speech, follow these simple steps —
Step 1: Go to Uberduck.ai and log in.
Step 2: Use your Gmail, Discord, or Uberduck.ai account to sign up.
Step 3: Choose a vocal artist and enter the text you want to convert to speech.
Step 4: Select the synthesize button. It will convert your text to speech using the voice of your favorite artist.
Step 5: It's worth listening to, downloading as an mp3 file, and using in your movies.
Is Uberduck.ai safe?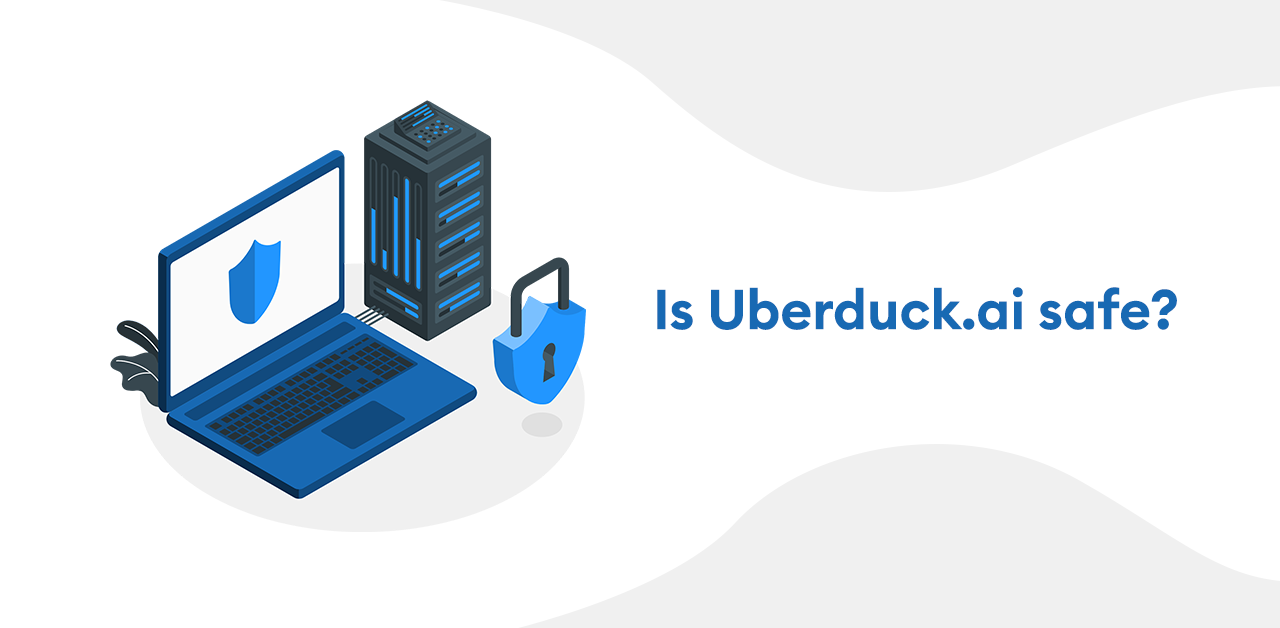 Although Uberduck appears to be safe, there is a famous saying that "safety on the internet is a fiction." As a result, it is advisable to use your Discord or Gmail ID to log in. Because if you try to sign in with your Discord or Gmail ID, it will ask for your permission to access your account.
Instead of using your Gmail or Discord account, I recommend creating a new account on uberduck.ai and signing in.
What are Uberduck.ai alternatives or sites like Uberduck.ai?
You've come to the right place if you're seeking software that can convert text to speech. There are several AI audio chatbot websites accessible, such as uberduck.ai. Texttospeech.io, Read aloud chrome extension, nuance.com, readspeaker.com, and Microsoft text to speech are just a few examples.
What to do if Uberduck ai not working
While using the website, you may encounter the following difficulties -
You can't synthesize anything. It's going to last forever.
Solution: First, check your internet connection. Suppose the internet is operating correctly. It might be a problem with the website. Many individuals are attempting to enter at that moment, or there is another difficulty. Wait for a little and try again.
If you use Discord or Gmail to sign in, you will receive an error.
Solution: This problem happens when its federation isn't working correctly. Instead of using Discord or your Gmail ID, try using uberduck.ai, as said in step 2. If this works, there can be a problem with the SSO federation on the uberduck.ai website.
You cannot hear your audio, although your speaker is operational.
Solution:
Double-check that your speakers are operating correctly and test using headphones or earbuds for further confirmation.
Check your internet. If that doesn't work, try synthesizing once more.
If nothing else works, wait, try again. Also, contact the developer at the email address listed on the About page.
You hear odd voices instead of the text you entered.
Solution: If it still doesn't work, refresh the page and try again with a different text. Then notify the developer about the problem using the email address listed on the About page.
Conclusion
Without a shred of doubt, AI is the future. Using apps like Uberduck.ai to convert your favorite apps' text to speech sounds fun. As the app is still developing, you will find fewer voices.
Uberduck.ai is a flawless application for voice-based features. The uberduck.ai app is simple to understand and easy to use. Any user can easily navigate through the app without any issues.
The quality is not compromised as it reasonably sounds like the said celebrity. There are other valuable features as well. Although it has limited voices, one can use Uberduck.ai for its superb quality.
BotPenguin is an AI-powered chatbot platform that enables you to quickly and easily build incredible chatbots to communicate and engage your customers on the website, Facebook messenger, and other platforms.