According to Drift's report, Chatbots are the fastest-growing communication channel for brands. There is no shortage of software companies offering chatbots as a service to companies wanting to ease their tasks and save time, but how do they differ? Fundamentally, all chatbots providers have the same use cases. 24x7 support, human-free interaction, and omnichannel service. But they drift apart further down the line. Some chatbot providers emphasize web support, some app support. Others? Social media and omnipresent support.ManyChat emphasizes engagement on social media handles, and for a good reason. Out of the 4.5 billion users, each person spends an average of 2 hours and 25 minutes on social networks. (GlobalWebIndex) So what is ManyChat? How does ManyChat make it easy for users without technical knowledge to build and deploy chatbots across multiple platforms, and precisely, how does it work? Continue reading and find answers to these questions!
What is ManyChat?
ManyChat creates AI Chatbots, providing companies looking for a fully automated chatbot take-over of their customer interactions. It can take over social media, SMS, website, and advertising. You can easily configure any automatic chatbot with the ManyChat flow builder. It will give you complete control over the chatbots' behavior and allow you to make them as similar to a real live agent as possible.
Features
ManyChat's features have a common purpose, to streamline your goals and make it easier to advertise and market. Moreover, it will engage your consumers and inform them about your new products.
Visual Flow Builder
The visual flow builder in the dashboard is the foundation of every activity that takes place through ManyChat. Call it the brain of ManyChat, if you will. As the name suggests, the flow builder makes the bot visually accessible, making it easier to structure and build conversations. These conversations are reactions or responses of your chatbot to visitor prompts or messages on any channel you wish to put the chatbot on.
How does it work?
Users can choose between the primary builder and the flow builder within the flow builder option. The primary builder works ideally for simple messages and shows a linear view of conversations. The Flow Builder makes it faster and easier to see your entire sequence at a glance but demands a lot more to create. Clicking the "New Flow" opens up the template section where you can either choose pre-built flows that will save time or opt to build flows from the beginning by clicking "Start From Scratch." Each flow has a starting point and is a separate entity on the Flow Builder, which creators can link to other Flows using the connector. "Add Trigger" allows users to open the menu and set up the automation. The flow builder offers some options: Send a message, randomizer, Send SMS, Send Email Actions, Start Flow, Smart Delay, and Condition. Users can select the channels they wish to operate on (Messenger, Instagram, WhatsApp, etc.). Auto Arrange Steps option re-arranges all the steps into a neater layout, allowing users to scale their flow.
Growth Tool
The Growth tool is a feature that intends to acquire new subscribers and make better sales by generating traffic towards your chatbots. You can customize several overlays, widgets, and pop-ups inside the Growth Tools section. It helps to encourage people to engage over Messenger and join your subscribers.
How does it work?
Growth Tool options are available under each section: Overlay Widgets, Other Widgets, Embeddable Widgets, and Facebook Triggers. Let's consider the SMS modal widget for this example. The SMS modal helps you get site visitors' attention and get them to subscribe to your list quickly. That's what makes the tool effective for growing subscribers, especially for eCommerce stores. To convert website visitors into SMS subscribers, install the widget(s) you need by filling out these four sections:
Initial State — set up the Widget appearance
Submitted State — set up the appearance for visitors after they submit the Button
Opt-In Actions — set up the Message a visitor gets after they interact with the chatbot
Setup — Copy the Widget code and authorize your websites
Users can add gifs, images, voice recordings to the chatbots, giving them a personalized appearance. The bar is one of the overlay widgets available through ManyChat on your website to visitors. The bar is one of the most common campaigns proven to boost sign-ups and sales. If opted, the bar floats at the top of your website page, displaying offers or informing them of something important. It is customizable to fit your business needs.
ManyChat: Instagram Automation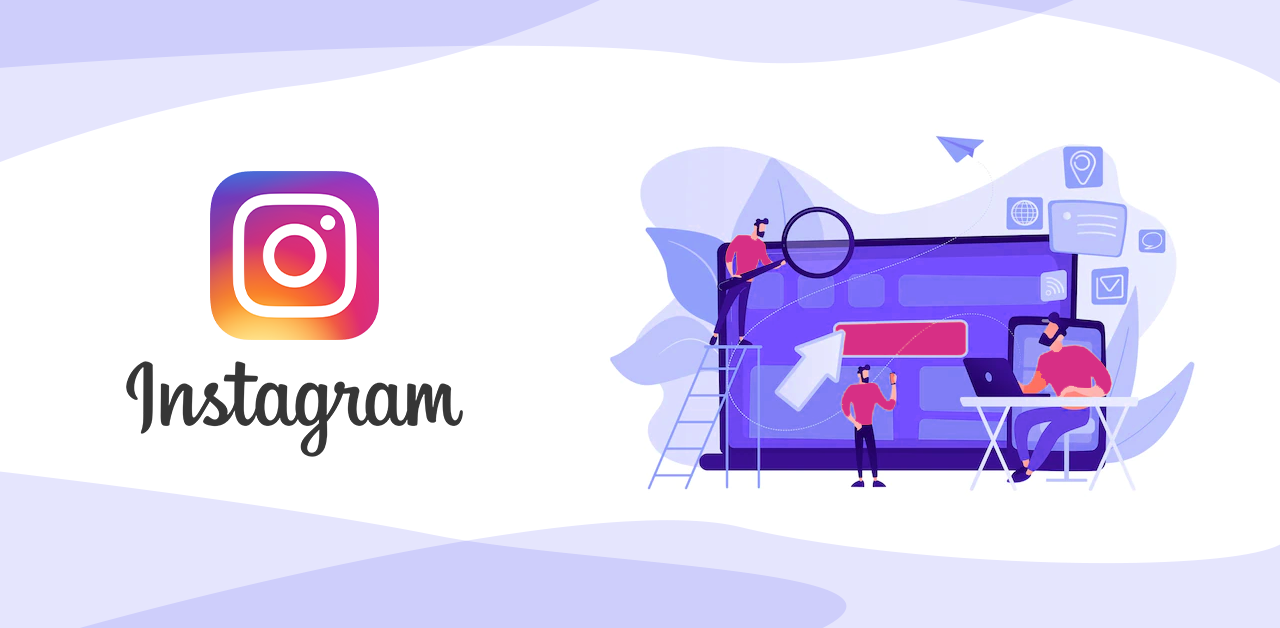 Instagram Automation powered by ManyChat helps marketers and influencers improve their Instagram marketing efforts with the help of automated Instagram conversations. It also allows users to engage in real-time conversations with customers on this popular social media platform. The ManyChat CRM collects valuable customer data. Instagram Automation lets you:
Automate and personalize conversations in the Flow Builder
Keyword-based responses to messages and queries Instagram users send to you
Reactions and answer post comments
Replies and business automation for all Instagram story mentions
Instagram Ads
Pre-Built buttons for new customers or followers that start Conversations
Access the ManyChat CRM for more informed conversations
How Does it Work?
To create ad automation using Instagram Ads Manager, connect your Instagram account with Facebook Business Manager on ManyChat. Second, choose a campaign objective. In this section, you must define what the ad looks like and what's best suited for the overall advertising goal. According to HootSuite, the average post from an Instagram business account has a 1-5% engagement rate. Boosting a post through ManyChat helps lift that engagement rate and keeps users hooked with the chatbot automation.
ManyChat: Facebook Comments
The Facebook Comment Tool is another popular tool for marketers. It's easy to set up and get subscribers from paid and organic posts. A response will trigger the chatbot, adding them to the messenger subscriber list. You can also enter them into an automated bot flow for lead nurturing or follow-up in live chat if they have essential queries or needs. Every marketer wants to maximize the reach of each post published on the platform. The Facebook comments tool can be an excellent option for customer support or sales.
How Does it Work?
It can be nearly impossible to track every person commenting on ads or posts. The Facebook Comments Tool helps track comments no matter the point of contact helps collect their information straight into the inbox/CRM. By simply attaching the Growth Tool to a Facebook ad or post, when someone comments a keyword on a post, they get a message from your chatbot. Common ways ManyChat users leverage Facebook Comments Tool are:
By running viral giveaway contests
Collect subscribers from Facebook Live
Gather lead magnet downloads
Follow-up and automate sales inquiries
Create additional customer support channels
ManyChat: Custom Fields
You can use custom fields to store pieces of data that your support team can reuse later for future conversations. Moreover, you can pass it over to an email service provider and other integrated software using apps such as Zapier. There are three kinds of custom fields:
User Fields: Every subscriber has a unique user field
Bot Fields: the value of the chatbot field is the same for every subscriber; therefore, every subscriber can use Bot fields.
System Fields: most of these values are automatically populated, except for the email and phone fields
How does it Work?
Heading to Settings and clicking "Fields" to create and manage custom fields. Every Custom Field has a Name, Type, and Description. You can use Custom Fields within the flow builder to save info about your subscribers. For instance, you can store customer emails, phone numbers, appointment details and segment them based on behavior. Later, you can use this information to segment users and send them conditional content based on the value segregation of these Custom Fields.
Benefits of Using ManyChat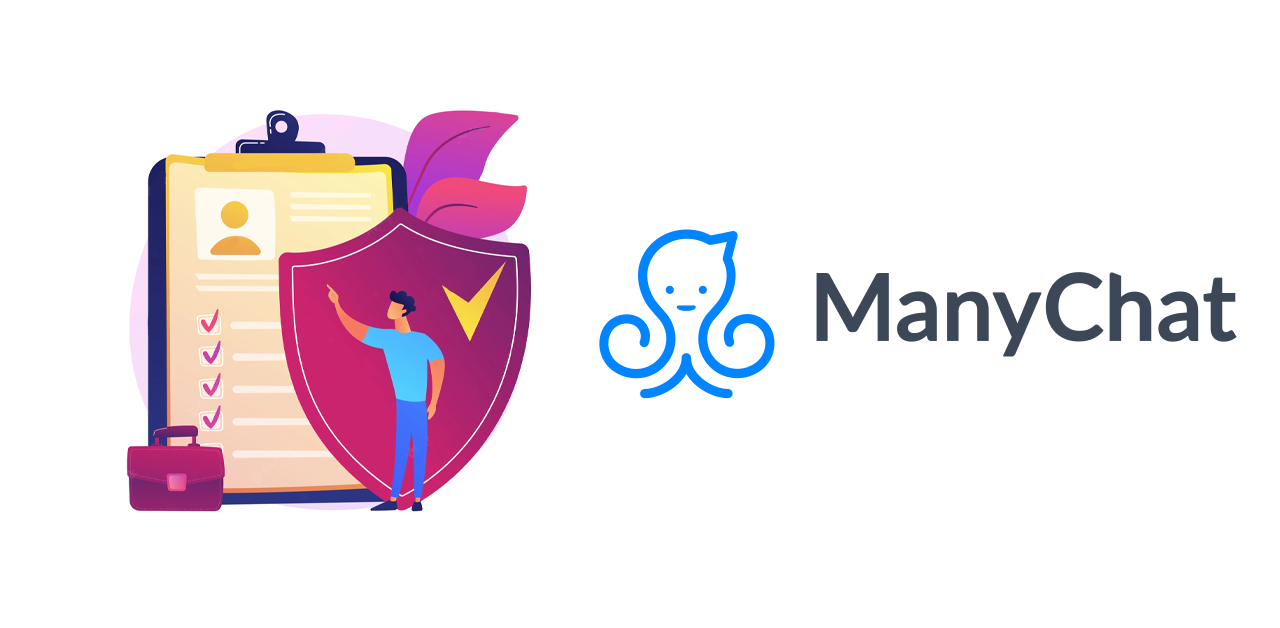 ManyChat: Easy Integration with Social Media Apps
ManyChat focuses heavily on social media platforms such as Facebook and Instagram. It also offers integrations with all major social media platforms to make a smooth marketing campaign for you. Integration is a two-minute process and as simple as clicking a couple of buttons to have the platform authenticate a Facebook business page. Furthermore, ManyChat offers an easy link to the chatbot it creates. You can enter this link in your marketing ads and use the growth tools mentioned in the features to guide people toward the bot.
ManyChat: Multiple Membership Plans to choose from
ManyChat offers a free plan, unlike many marketing solutions available. The two-tier pricing plan offers Free and Pro tiers, depending on your goals and requirements. However, the Free tier has a few shortcomings. For instance, there's a limit to the number of tags and custom fields. Yet, it's pretty helpful in getting accustomed to the tool without investing any money into it. The Pro version, on the other hand, offers tons of tools. For example, you can use it to channel payments directly from Messenger. You can also opt to remove the ManyChat branding on all accounts. Furthermore, the pricing for the Pro package varies based on the number of subscribers you have. Businesses with small subscriber lists need not worry about paying massive bills and can still opt for the Pro features. Users with fewer subscribers won't have to pay the same as someone with thousands of subscribers.
ManyChat: Multiple Messaging Channels
You're not limited to just Instagram or Facebook. The platform allows you to send an array of messages on different types of platforms. You have excellent ol' SMS and picture messaging, working in conjunction with Facebook or any other platform from a single dashboard. ManyChat can create Cards, combine pictures and texts, and send them via the chatbot you make in the flow builder. ManyChat also allows users to attach PDF files that can be used as a lead magnet or send tutorials to people facing issues with a product. Its versatile nature is ideal for holding marketing campaigns.
ManyChat: Simple User Interface
ManyChat heavily uses icons that make its UI superior. Everything you need to do is very clear from a user's point of view. You can easily create numerous chat flows that your bot will follow when interacting with someone. Its self-explanatory nature means you won't have to waste much time dealing with tutorials and guides. ManyChat also does a great job explaining what each of its features does as you use it.
ManyChat: Live Chat
Despite chatbots being its selling proposition, ManyChat does an excellent job acknowledging that there will be occasions when a chatbot cannot answer customers' queries. Thankfully, ManyChat takes account of this with a Live Chat feature that's easy for agents to take over. Clicking on the Live Chat tab in the dashboard will display a list of people that have asked questions that the bot can't answer. Simply clicking on the chat will allow a live agent to come in. You can also use this information to add more functionality to the bot, optimizing it as you grow.
ManyChat: Summing Up
Reports from Drift suggest that most consumers (87.2%) have a neutral or positive experience with chatbots.
A highly functional chatbot provider like ManyChat will ensure to satisfy and engage your consumers. Other than that, it makes sure your team makes better sales and advertisements that reach the right audience. Businesses that adopt an omnichannel support strategy see 91% higher year-over-year customer retention rates when compared to companies that don't (Aspect Software).
ManyChat offers all the benefits, from an exceptional User Interface for the chatbot flow builder to streamlined interactions with customers. It provides services irrespective of which communication channel you prefer, making it a very scalable option for businesses of all sizes.
BotPenguin is an exceptional chatbot-building organization. They create easy-to-use and customizable chatbots that you configure for various tasks.