Botsify is a platform for creating chatbots for Facebook Messenger, Alexa, Slack, and your website. This software enables you to create your chatbot without writing a single line of code.
Botsify includes a clean, straightforward user interface and an easy-to-use drag-and-drop template creation mechanism. It is intended for non-technical users. Botsify has ready-to-use templates that can be sorted by industry. The interface is simple to use, with menu categories such as "Chatbot AI'', `` Users," and "Analytics" on the left side and section content on the right.
When you start building your chatbot, Botsify provides you with a checklist to follow. You may also test your chatbot within the interface, making it easy to evaluate the message you are trying to convey.
Features of Botsify
Botsify is a fully managed platform with a variety of capabilities. This allows you to sign in quickly, create an account, and develop your customer care bot.
A chat widget on the platform allows you to converse via text or voice. As a visitor, you can add attachments, and as a backend user, you can add media.
It offers a live chat tool that allows you to switch conversations to a human agent when necessary via push alerts or email.
Botsify also has a data store capability, which allows your chatbot to save user information based on your instructions. Within a chat, you can establish various fields to collect information such as Name, Location, and Email.
You can use the greeting page messaging option to display a customized message on your website's landing page.
This platform includes multilingual chatbots that can respond in practically any language. You can also utilize the AI chatbot to ask general questions. Artificial intelligence chatbots select equivalent keyword combinations and keywords from user questions and react with appropriate replies from the knowledge base.
The story tree functionality allows you to go over chat flows and make adjustments as needed.
You can create bespoke Alexa skills that will enable you to ask questions, collect data, and create conversational experiences.
The platform also has over a hundred integrations. These connectors can collect leads, generate scenarios, and store user information.
Botsify Pros and Cons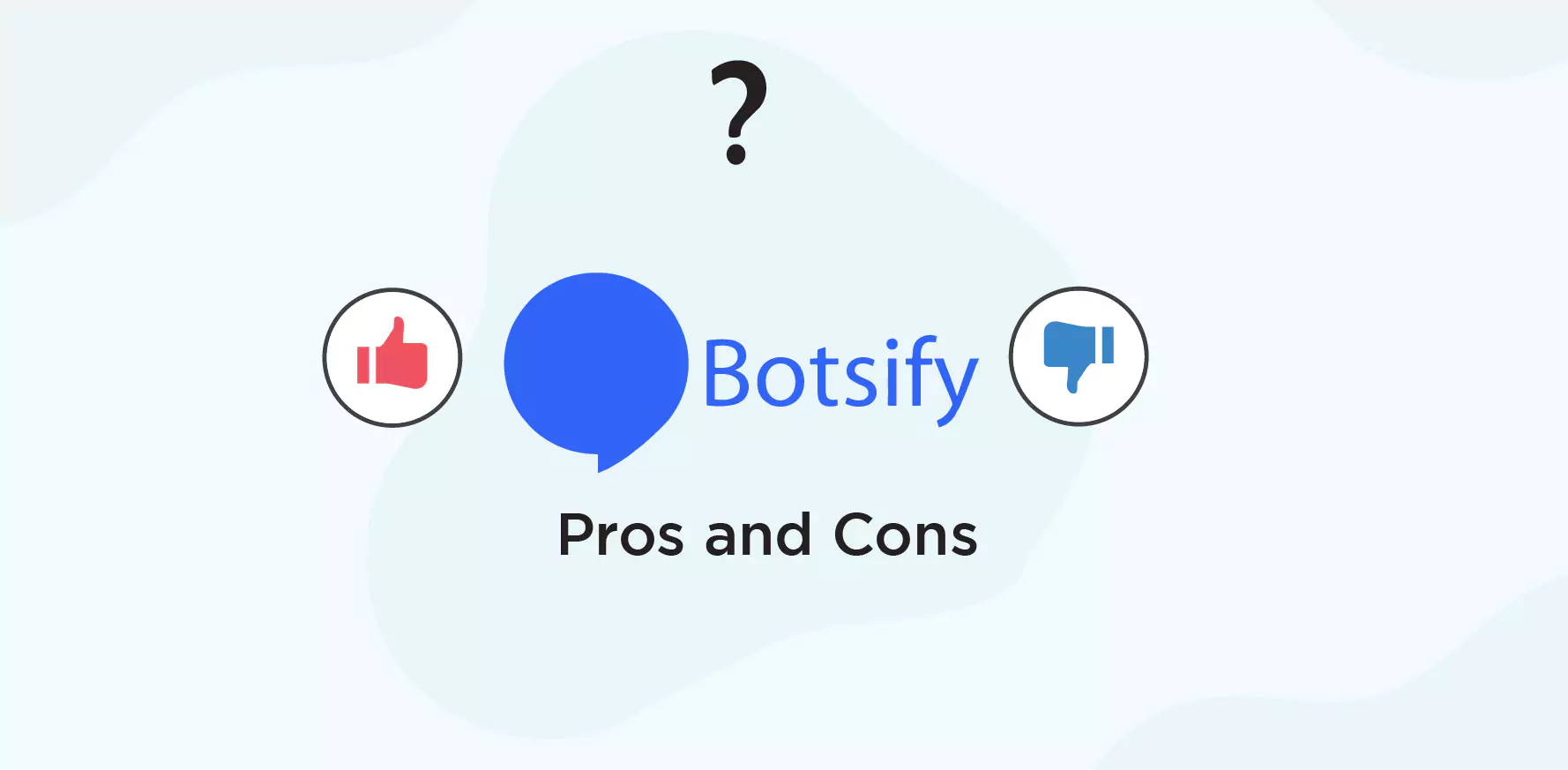 Botsify, like every other application, has its advantages and disadvantages. This platform is compatible with various media, including Facebook Messenger, Shopify, Slack, and Alexa. It includes templates for many areas such as education, health, and beauty. Food and restaurant, finance, and travel are among the other categories covered. The platform provides simple tools that allow anyone to construct bots. Botsify also features a plethora of integrations that will enable you to move between the platform and third-party apps. When compared to other platforms, it is competitively priced for the capabilities it provides. Botsify offers four different payment plans as well as a 14-day free trial, allowing you to select the best plan for your needs.
Botsify, on the other hand, does not let you develop your templates, which makes it somewhat limited. Some users may be disappointed by the lack of e-commerce integrations on the platform.
Let's discuss all these Botsify Pros and Cons in detail.
Botsify Pros
1. The number of channels available: Botsify works across several channels and can be used more than most chatbot platforms. Botsify bots are most commonly used on Facebook Messenger, but they may also be found on Slack, Amazon Alexa, Shopify, and WordPress sites.
2. Ready-to-use dialogue templates: Botsify offers chatbot templates for various categories that you may customize. Chatbot themes have been created for multiple sectors, including education, money, health and beauty, food and restaurant, and travel/transportation.
3. Basic machine learning capabilities: Botsify can recognize keywords and trigger pre-built routines.
4. Education chatbot: Among chatbot platforms, Botsify's education chatbot for instructors and students is relatively unique. You can use pre-built themes to add text, graphics, audio, video, Google Search, and other sorts of interactive media. You can also use an API to schedule reminders for forthcoming tests, send students to test results, and store information such as student feedback, test scores, and admission applications.
5. Integrations help Botsify become a complete chatbot platform: Botsify provides several integrations that support the platform to become a viable chatbot solution, including Dashbot.io and Dialog Flow. These are not little tools, though, and will use more of your budget than Botsify does on its own.
6. Pricing for fully managed service: When compared to the top web chat platforms, Botsify is pretty priced. It may be worth exploring for some businesses.
Botsify Cons
1. Outdated Software and Technology: Botsify appears and acts ancient due to obsolete software and technologies. Their chatbot's NLP is relatively primitive, and it frequently delivers incorrect responses. Furthermore, the chatbot builder displays many error warnings that are plainly due to a lack of capabilities in the chatbot rather than user fault. The technology is not dynamic, and it has fallen well behind its AI-powered chatbot competitors.
When you contact Botsify's support desk, you will be reminded of Botsify's status as outdated software. The most recent FAQ was published in November 2017.
2. Live Chat Software Tools: The finest live chat software manages things like the bot-to-human handoff seamlessly, such as how MobileMonkey offers hot lead alerts and live chat takeover that can be provided via push notifications via their mobile app, email, and browser notifications on the desktop. Botsify, on the other hand, makes the bot-to-human handoff a frustrating affair.
3. Integration Issues: Botsify isn't an AI-powered chatbot solution in and of itself; therefore, advanced responses necessitate integration. You're limited to keyword auto-responses. You must use their Dialog flow integration to make your Botsify chatbot ''intelligent.'' And if you don't have a dedicated developer to program and manage your Dialog flow bot, this isn't a feasible AI chatbot choice for you because it requires a lot of manual labor, time, and training.
4. No built-in chatbot analytics: Botsify does not include any built-in chatbot analytics. It does, however, feature native integration with Dashbot.io, and you can also link Google Analytics via Integromat and Botsify's JSON API.
Botsify Alternatives
1. ManyChat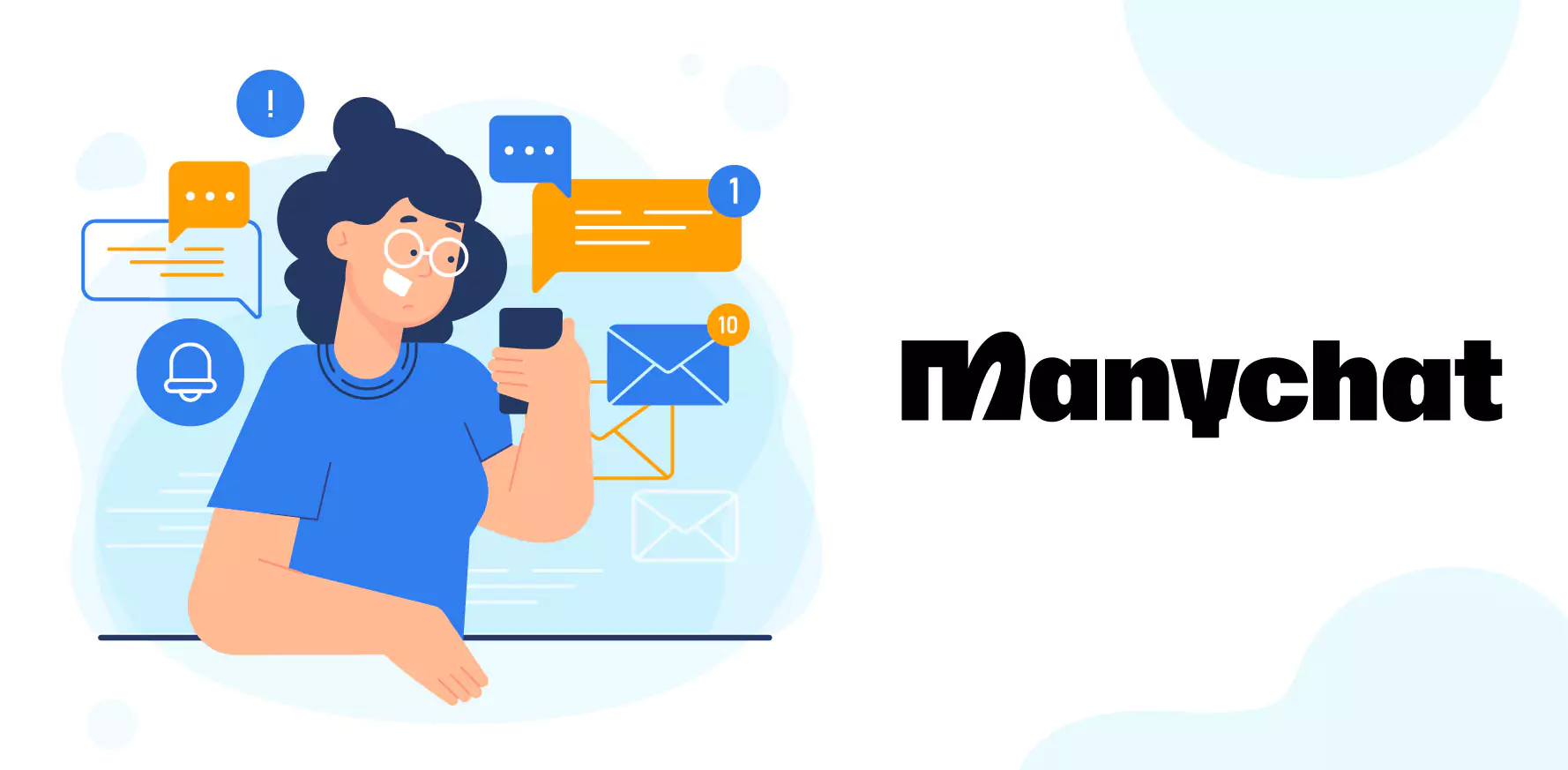 ManyChat is a messaging bot creation platform that assists businesses in developing messaging bots for Instagram direct messages, Facebook Messenger, and SMS. Users can utilize the platform to build two-way chatbots to communicate with customers in real time and increase brand value. ManyChat has a simple drag-and-drop interface for constructing messaging bots that do not require any coding experience. These chatbots assist customers in generating qualifying leads, increasing product sales, providing instant support, and increasing consumer engagement rates all at the same time. Chatbots can be used to distribute newsletters, coupons, booking confirmations, promotions, and other pertinent material through SMS or email in addition to interacting with customers.
Furthermore, ManyChat supports real-time connectivity with third-party systems such as Shopify, MailChimp, Klaviyo, Google Sheets, Zapier, and Hubspot, allowing users to create personalized bots. Companies can either use pre-existing bot templates or create something fresh based on their needs.
2. ChatFuel
Chatfuel is a no-code bot-building platform that allows individuals and businesses to construct real-time AI-powered conversational chatbots. This centralized chatbot platform proves to be a valuable asset for Facebook and Instagram message services, allowing users to simplify automated chats efficiently. ChatFuel, with its integrated technologies, has proven to be the finest choice for well-known international corporations such as Greenpeace, Nissan, Nivea, MSNBC, and National Geographic, among others. With features designed for convenience and versatility, this chatbot platform enables users to establish an approachable brand image. Chatfuel's services provide 24/7 rapid responses to client issues with an 80% resolution rate, allowing brands to retain customers effectively.
With an extensive collection of templates to pick from, users may customize the platform to their liking and effectively reflect on their brand's theme. Furthermore, with quick involvement, the chatbot assists users in attracting leads and converting curious persons into paying consumers. Chatfuel, as a low-cost platform, enables customers to have chatbots automatically engage in discussion with prospects, answer their problems, and stimulate product-wise sales.
3. Dataiken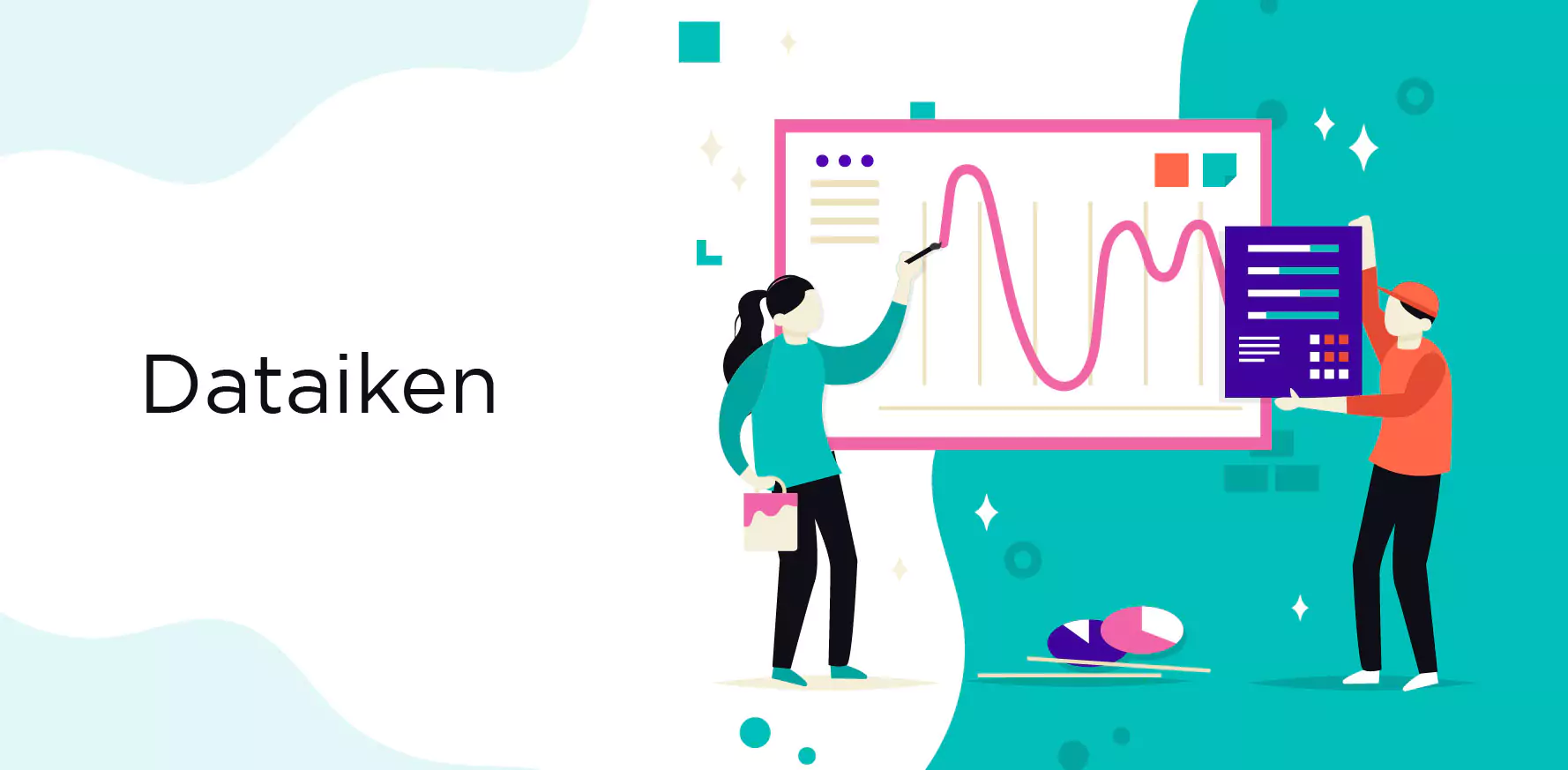 DATAIKEN Software is a bot platform software specifically designed to set up an intelligent bot or computer software to decipher and capture existing apps with other digital systems. It aids in lowering workload and enhancing user engagement by offering clever and configurable bots. With three essential features, the software considerably supports enterprises in running their data science and artificial intelligence implementation. To begin, it provides built-in components and API services and an aggregated platform for all artificial intelligence or machine learning and business intelligence activities.
DATAIKEN has graphical user interfaces with drag-and-drop functionality for training, analytics, data preprocessing, and model validation. The features provided alleviate numerous obstacles associated with traditional processes and tools and aid in steering the user's behavior toward generating speedier results and swiftly abstracting to better results. This software supports 50 different data source types and company-specific data modeling for process automation.
4. E42
E42, formerly known as NLPBots, is a cutting-edge Cognitive Process Automation platform that enables enterprises to create adaptable cognitive agents to automate processes across several departments. These agents will work with workers to improve efficiency and experience. E42's cognition-driven no-code platform works in unison with your present technology and procedures to give extraordinary results across departments. It allows you to build your own AI agents, ranging from AI gatekeepers to AI analysts and AI recruiters, for industries ranging from manufacturing to consulting and healthcare. It provides a range of bespoke channels for job deployment and simplification through a single omnichannel interface. With a highly secure interface, you can protect your data from destruction, loss, modification, theft, disclosure, misuse, and unwanted access. It offers several configurable NLP-based product suites to simplify and accelerate procedures, as well as a best-in-class, cutting-edge stack of tools to protect your data. Furthermore, the AI co-workers produced on the no-code E42 platform simplify arduous, time-consuming tasks, freeing up the time of sales and marketing teams to focus on more critical decisions.
5. Octane AI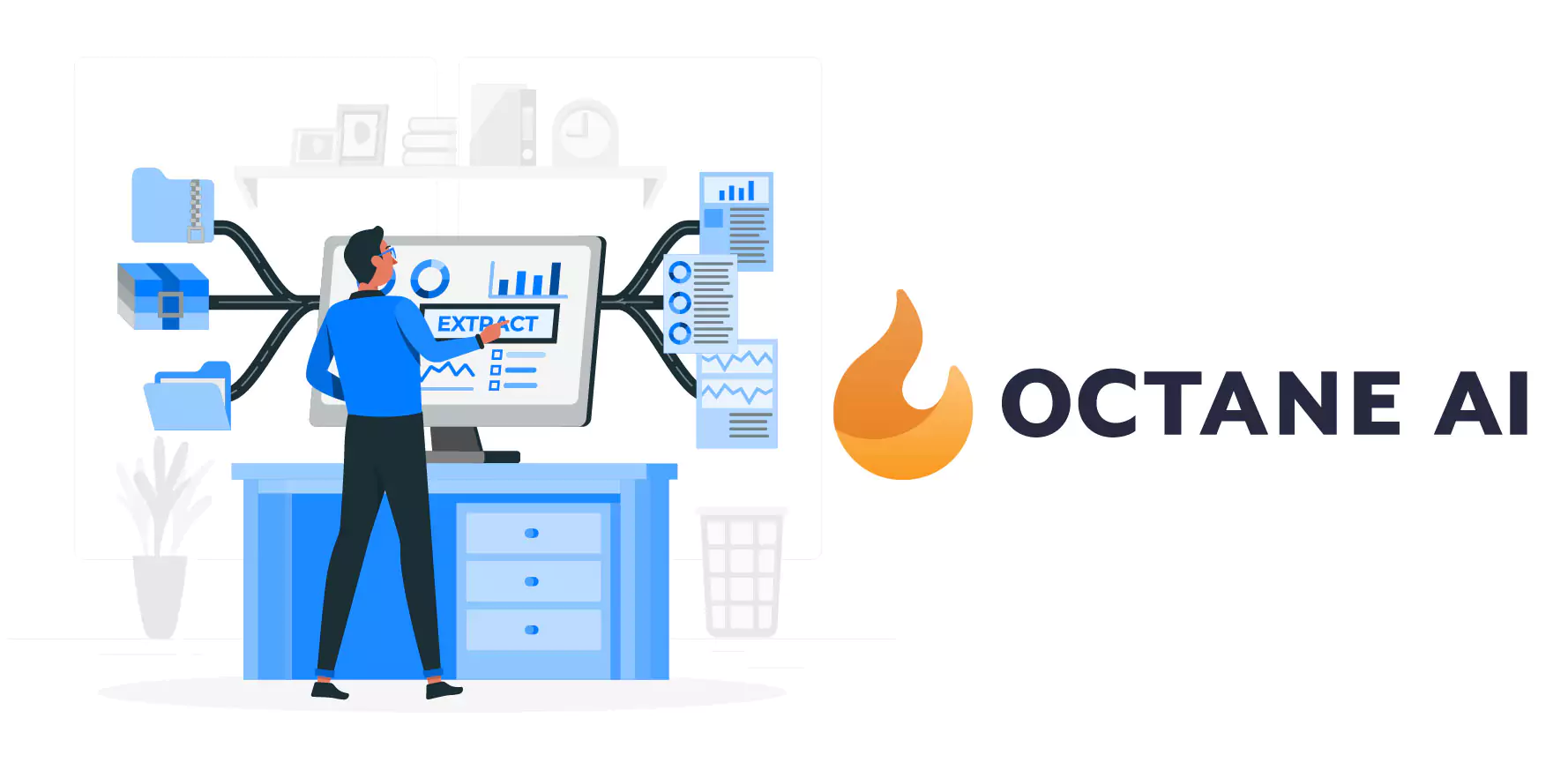 Octane AI provides Shopify retailers with a Facebook Messenger bot to help them raise their revenue. Users can construct pop-ups for their consumers that allow them to subscribe to the bot for exclusive discounts, shipment updates, and back-in-stock notifications, among other things. Users can also send tailored Facebook messages to clients to remind them of the items left in their abandoned cart. Support teams can manage and respond to particular customer inquiries directly through Facebook, while merchants may send personalized follow-up messages about anything, including promotions, instructions, content, subscriptions, and more. They can engage customers in a two-way conversation, provide targeted product recommendations, segment customers, grow Facebook Messenger users, and more. Octane AI integrates with well-known e-commerce platforms such as Shopify, Klaviyo, Yotpo, Recharge, Gorgias, etc. The crucial aspects are VIP support, onboarding assistance, comprehensive client segmentation, and targeting, custom flows, enterprise-level security, and robust analytics and connectors.
Conclusion
Following a thorough examination of Botsify, it is evident that much effort has gone into developing this chatbot platform, but it needs significant improvements. Botsify appears to have relied significantly on integrations to supplement its technology, which is unfortunately old, to remain competitive.
Botsify has found solid integration partners for chatbot analytics in Dashbot.io. While Dialog flow is a bit of a mess, it's a decent alternative for adding more advanced machine-learning skills to your Botsify chatbot.
To be considered one of the greatest chatbot makers again, Botsify must reinvest in its platform and technologies. Putting together dozens of third-party solutions to create a competitive chatbot for your company takes too many resources.
Related Articles: