Healthcare chatbots are like having a personal nurse available at your service. It is as simple as asking Siri about the weather or giving Alexa instructions to play music. Technological advancements have transformed the delivery of high-quality healthcare to people all across the world. From connected medical equipment to electronic health records, technology allows doctors and nurses to engage with their patient populations in ways that were unimaginable even 15 years ago.
The capacity to engage with patients is what makes any healthcare technology successful. Experts feel that by incorporating the patient in their treatment, the chance of readmission reduces. Telehealth aspires to go even further by establishing one-on-one video communications between patients and distant provider sites. In the digital age, the combination of communication technology and AI is the best way to bridge the gap of communication and engagement in the healthcare sector.
What is a Healthcare Chatbot?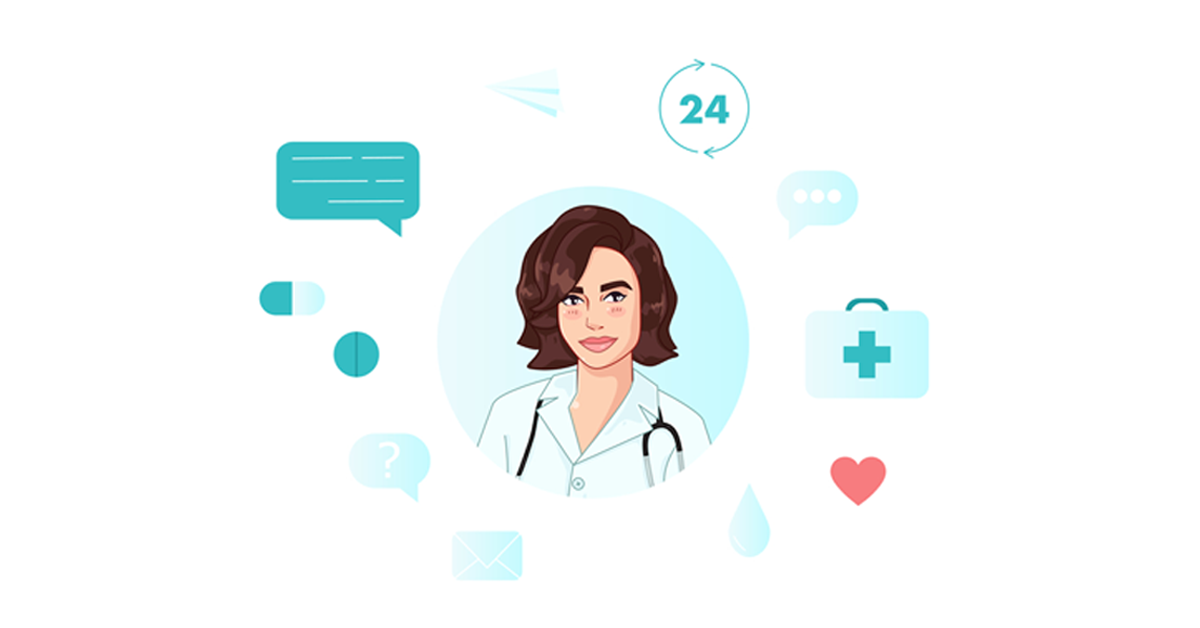 Healthcare chatbots are software that integrates with a website or a mobile app. Chatbots use artificial intelligence to get information from a database or over the Internet to forecast, analyze, and respond to user requests. Chatbots can be helpful in healthcare because they can aid care providers in answering medical questions, acquiring patient information, and organizing appointments. Healthcare chatbots include the following features:
Natural Language Processing: The ability of a chatbot or other kind of artificial intelligence to comprehend features of language from users of varied backgrounds, including syntax and semantics.
Contextual AI: Contextual AI, as the name implies, considers the user's intent as they ask questions and submit responses, ensuring that the most appropriate interaction takes place.
Conditional Logic: Chatbots that use conditional logic can redirect conversations to the proper database or individual based on the responses a user offers.
How Do Healthcare Chatbots Work?
Chatbots have at least four main structures that allow them to function. Natural language processing is the first step in understanding the user's expectations, followed by knowledge management to deliver a solution. The chatbot's answer to each contact is improved thanks to deep learning. Sentiment analysis recognizes a user's dissatisfaction and relays it to a person. Depending on the chatbot's level of complexity, it will try to anticipate the interaction and offer the user relevant options, or it will just wait for fresh orders.
Although the sophistication of these features varies among healthcare chatbots, one thing remains constant: a chatbot's ability to engage patients requires bi-directional interaction. When it comes to customer service or technical support, chatbots are frequently utilized as the first point of contact. They're set up to react to simple questions using conditional logic and primary database data. Artificial intelligence is used in a growing number of applications to give more in-depth, responsive replies that take intent and context into account.
Healthcare Chatbot Advantages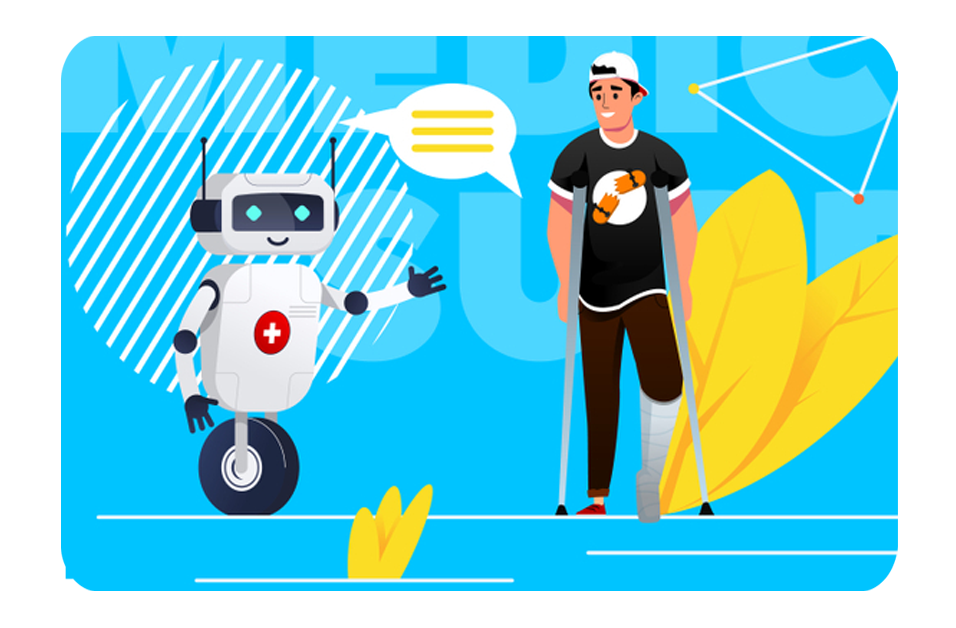 Chatbots in healthcare are currently on the path of advancement. It is just like any other application. For example, traditional healthcare chatbot advantages are:
Scheduling appointments
Intake
Basic Q&A around medications
However, healthcare chatbots have the potential to provide far more value than current alternatives.
Future healthcare chatbot advantages:
Responding to specific medical queries
Conducting a thorough medication review
Scheduling appointments and procedures
Interacting with patients after discharge to avoid readmissions
Why Chatbots Are The Future Of Healthcare
A healthcare chatbot can help you find better answers and information instead of referring to WebMD or other such sources leading to misdiagnosing yourself. As AI is beginning to make breakthroughs in healthcare, one cannot excessively assume responsibility with these instruments in dealing with patients beyond customer service and other fundamental activities.
However, there are several excellent use cases for healthcare chatbots that promise a very bright future:
Patient Engagement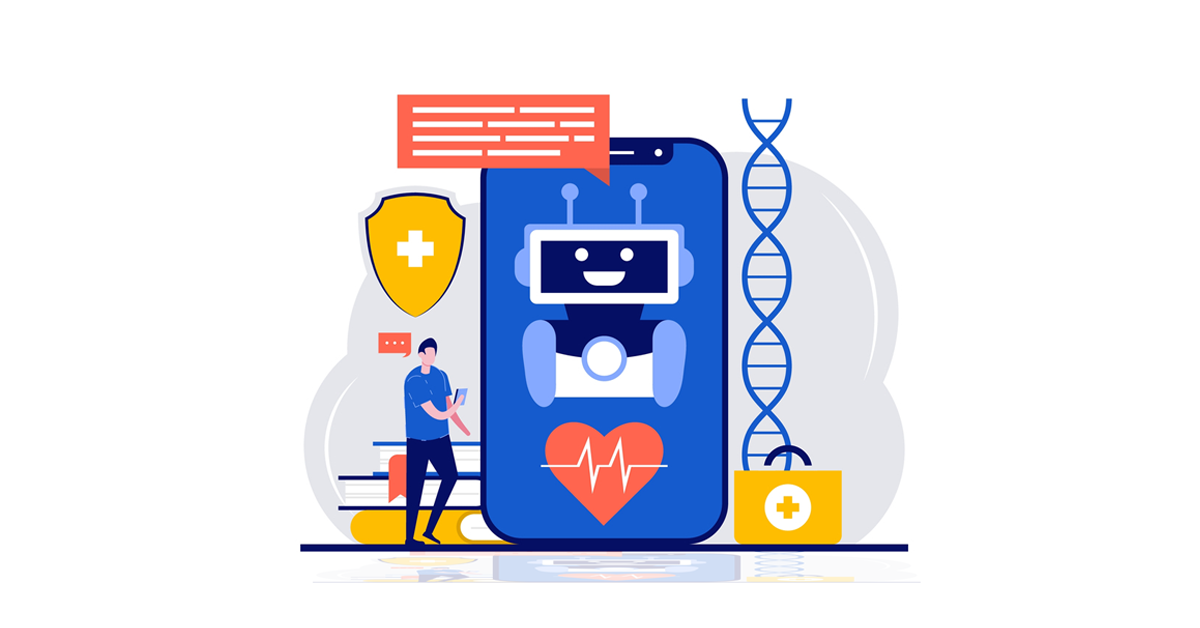 Chatbots are meant to not only actively catch but also captivate patients' attention in their care. Despite the well-intentioned criticism, the right technology will strengthen rather than undermine the relationship between provider and patient. Although being in the path of advancement, one of the most challenging aspects of healthcare is that therapists frequently instruct clients to journal and return a week later. This becomes a major pain point as most patients do not journal or return for one reason or another. But with AI Chatbots, patient data and instructions can be recorded, and patients can be nudged to revisit therapists; this can significantly change managing patients.
Customer Service and Administration
Today, you can find a chatbot on practically any website to assist you with navigating the site or resolving a minor issue. As a result, it should be no surprise that chatbots will continue to assist users in navigating healthcare services. Chatbots that help plan appointments, provide reminders, and refill prescription drugs could be the way of the future in this area.
Mental Health
‍Several chatbots provide consumers with a very humanized experience. Making them feel as if they're conversing with a natural person. Many people find that simply talking about how they're feeling and any fears they may be experiencing is beneficial to their mental health. Patients in this situation can talk about their feelings with a conversational chatbot for healthcare. If the patient needs more than the chatbot's capabilities, a healthcare expert may easily step in and take over. All while keeping track of the patient's interactions with the chatbot.
Claims and Billing
‍ Most customers do not like to deal with insurance companies, claims, or medical costs. Thankfully, AI chatbots in healthcare can help with these chores. A chatbot for healthcare can check existing coverage, assist with claim filing, and follow claim status. AI tools in healthcare can also assist doctors with pre-authorization and billing questions.
Research and Treatment
Another possible advantage is using chatbots for information. Machine learning for analyzing data and research has become faster than before. It's challenging to keep track of the experimental remedies with different studies. A doctor treating cancer patients does not have the time or resources to keep up with every new research, but a chatbot can. A chatbot can go through all the data and make specific recommendations to doctors and their patients. The extraction of information will be in automated forms. This will make research and treatment easier and gather more information.
Conclusion
Chatbots are set to revolutionize a variety of industries, including insurance, finance, and retail. Without a doubt, the medical industry may profit from the same cost savings associated with customer service. Healthcare chatbots will have more automated functions and features than ever before, making them one of the most promising tools to look out for in healthcare.
BotPenguin is a chatbot maker platform that blends artificial intelligence with live-agent interaction. Making a customized chatbot for healthcare is a breeze with BotPenguin. Try it here or contact us if your company wants to take a step into the future of clinical collaboration.
Looking for more? Also Read: Future and growth of Global Healthcare Chatbot market Top 14 Healthcare Chatbots in 2021