Introduction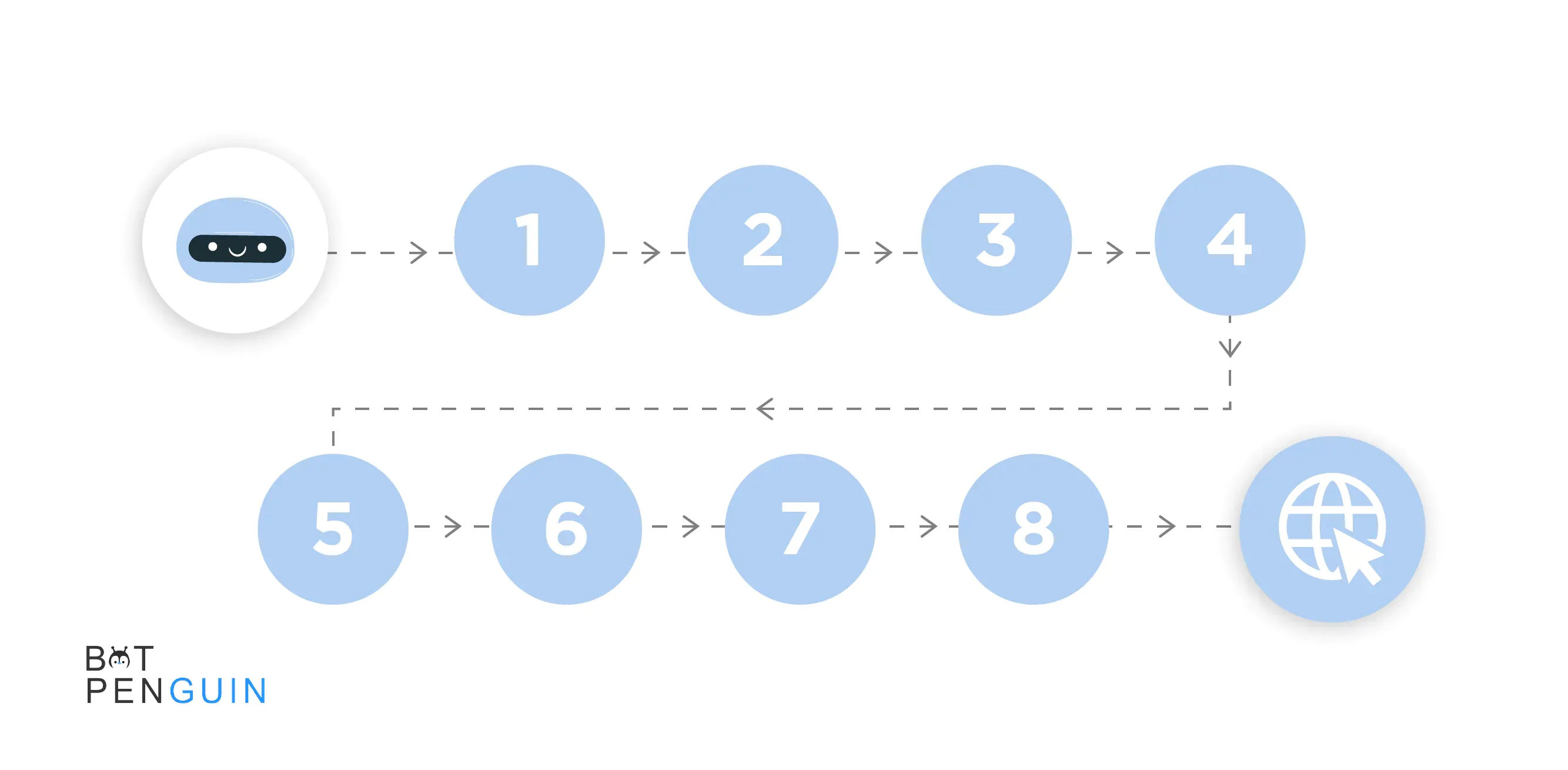 To use Weebly, you must first sign up, create a domain name, and choose a pricing plan. This may appear to be a lot, so don't worry!
We'll teach you 8 simple steps to add a chatbot to a Weebly website.
We'll go over the fundamentals from start to finish (signing up) with all the creative things in between, such as how to use Weebly's editing capabilities, alter templates, pick a domain, connect applications, and set up an online store.
So sit back, relax, and prepare to learn the instructions.
How to add a chatbot to Weebly?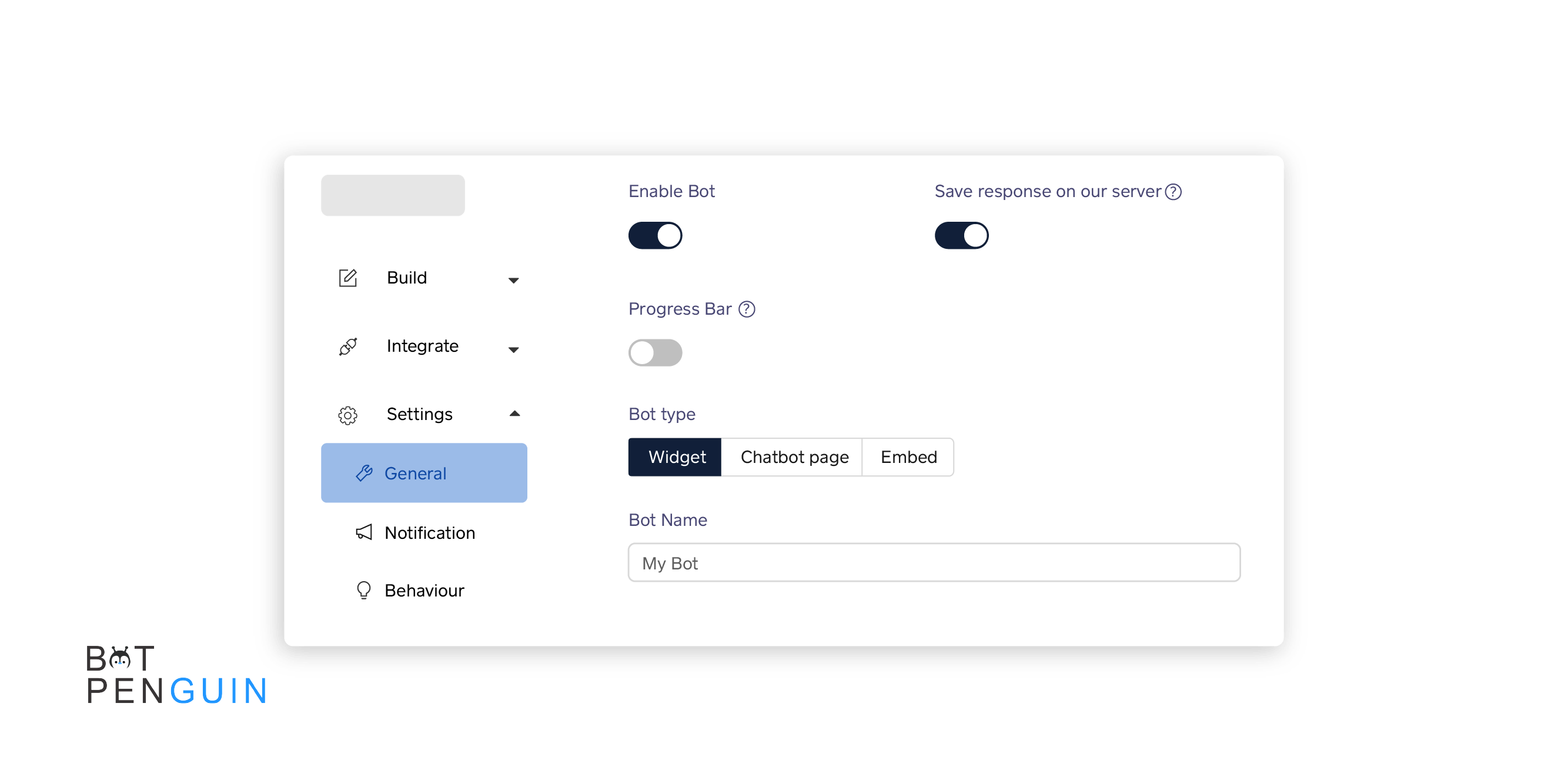 Step 1: Navigate to Build. Select Share.
Step 2: Ensure you have Widget chosen as your bot category under Settings > General.
Step 3: Determine the sort of website you want. Sign in to Weebly.
Step 4: Make changes to your Weebly website.
Step 5: Select the embed code and drag it onto your web page.
Step 6: Open the menu to incorporate the code by clicking on the container. Choose Edit Custom HTML.
Step 7: After pasting the code, click outside the textbox to save it.
Step 8: In the following second, the chatbot will load, and you will be able to add a chatbot to your Weebly website.
Why Weebly and not another platform?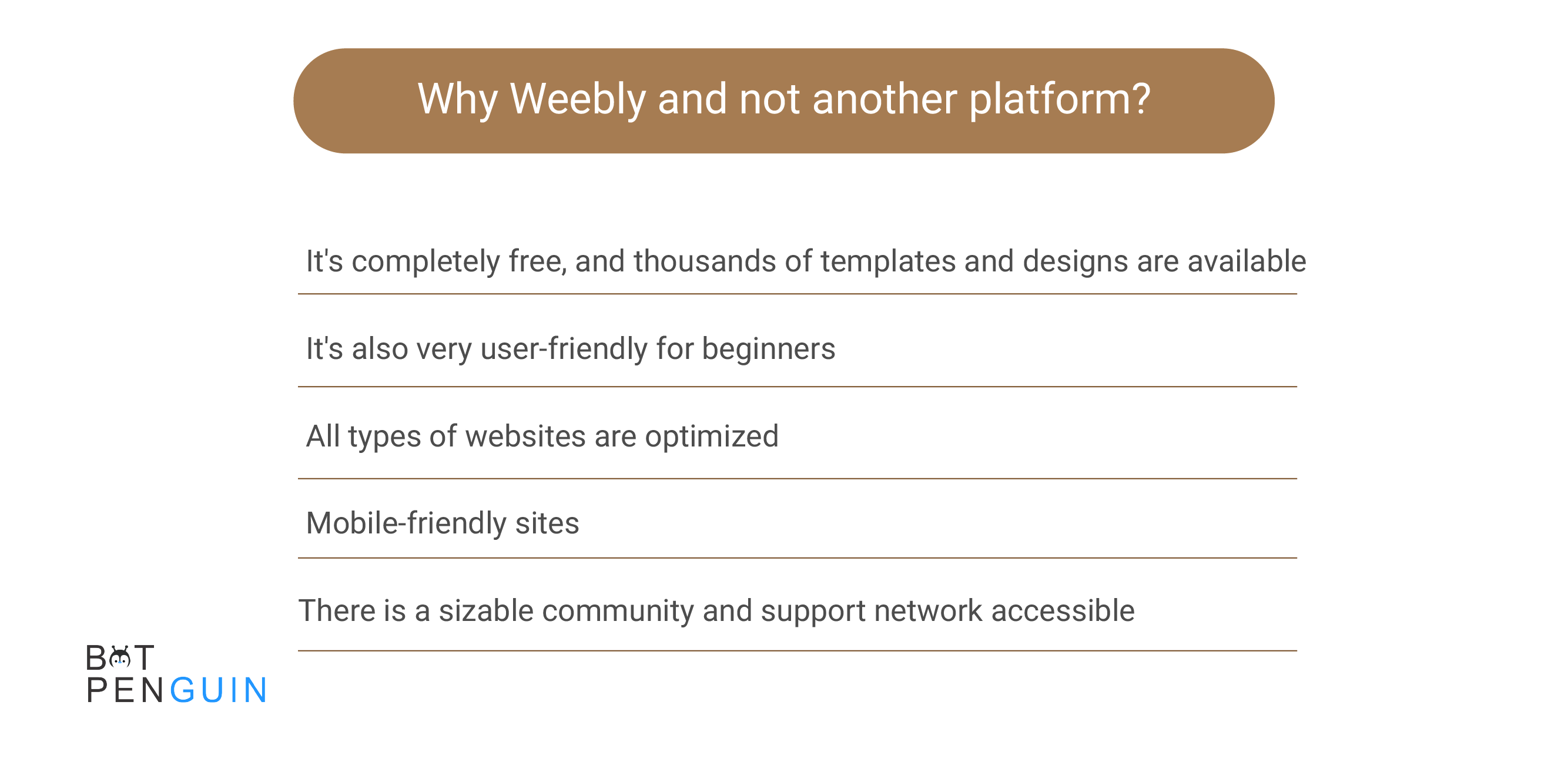 As there aren't any easier or better ways to launch a website these days. The most crucial thing is:
1. It's completely free, and thousands of templates and designs are available:
Weebly may be utilized without investing a single penny, even if it offers a subscription plan. Additionally, a sizable community that has contributed to it is behind it. By doing this, you may be certain that you will never run out of assistance.
2. It's also very user-friendly for beginners:
Weebly's vast selection of themes and easy drag-and-drop site design makes it very simple to create great websites regardless of prior experience or technical skills.
3. All types of websites are optimized:
Weebly can handle things for just about any style of website, from modest instructional and static websites to expert commercial platforms and online shops.
4. Mobile-friendly sites:
Any website you create will be responsive and look great on all screens. There is no need to make any adjustments or ask another person to do it for you because every theme on Weebly is mobile-friendly.
5. There is a sizable community and support network accessible:
More than 45 million people use Weebly worldwide. When necessary, it's not difficult to locate. Additionally, many free tools are available to support you in your online endeavors.
FAQs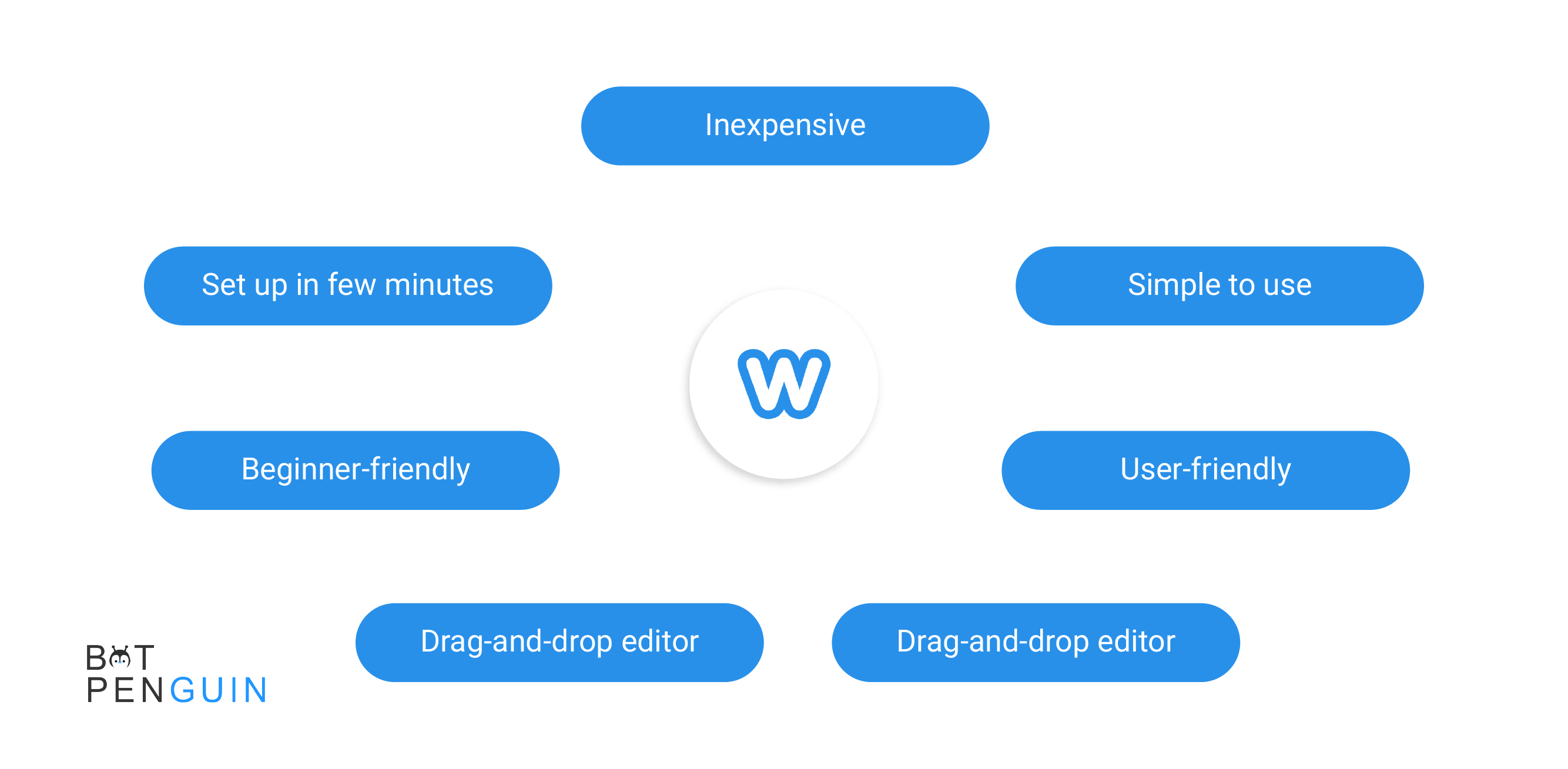 1. Is Weebly suitable for beginners?
Weebly is a fantastic choice for novices who want to launch a website.
The website builder has a user interface that is clear to use and provides several helpful features for novices.
Weebly is also inexpensive and simple to use, making it a perfect choice for novices.
2. How does Weebly compare to WordPress?
The platform that is more user-friendly and beginner-friendly is Weebly.
It employs a straightforward drag-and-drop editor, can be set up in only a few minutes, and even provides building instructions.
WordPress requires much more work from its users, from hosting to construction.
Conclusion
You ought to now have a fully operational Weebly website if you follow the instructions in this tutorial! It wasn't all that horrible, was it?
Last but not least, be constantly working to make your website better. It's easy to customize Weebly.
Looking for an innovative solution to streamline your customer service operations and enhance user engagement?
BotPenguin's chatbots can help!
Our powerful chatbot builder platform empowers businesses to create custom bots with ease, enabling seamless communication and automated support 24/7.
From lead generation to customer support, BotPenguin chatbots are the perfect tool for businesses of all sizes looking to save time, cut costs, and improve their customers' experience.
Give us a try and experience the power of BotPenguin chatbots today!