Introduction
Do you wish to boost your Return on Investment (ROI)?
Well, you're in luck because today we're diving into the fascinating topic of contact center automation ROI.
Businesses are racing to embrace customer center automation, and for good reason - the ROI of contact center automation is growing!
The data confirms it: Contact center automation drives tremendous value. A McKinsey study revealed that technology-led operations can reduce expenses by up to 45%.
Even better, automated systems create happy customers. Forrester Research showed companies with advanced automation enjoy 25% higher customer satisfaction. By delivering personalized, instant, and consistent interactions, chatbots win hearts and loyalty.
So, buckle up, and let's explore the incredible benefits of Contact Center Automation together!
What is Contact Center Automation?
Contact Center Automation is the use of software tools and technologies that help automate customer service and support processes.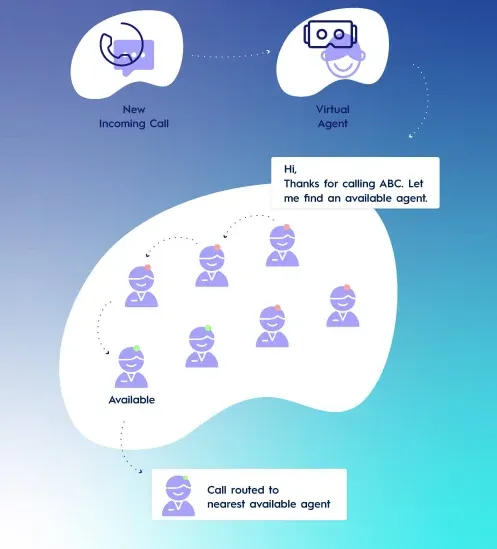 These tools can include chatbots, virtual agents, knowledge management systems, and automated call routing, among others.
Automation is a quick solution for a problem, here is how BotPenguin, an AI- based Chatbot maker is perfect fit for it-
Here are some features of BotPenguin

Benefits of implementing Contact Center Automation?
There are many benefits of Contact Center Automation, including:
Improved Efficiency
By automating simple, repetitive tasks, such as answering frequently asked questions or routing calls, Contact Center Automation enables agents to focus on more complicated customer needs.
As a result, they can handle more interactions and increase their productivity.
24/7 Accessibility
Automated systems are operational 24/7, meaning your customers can receive support at any time of the day or night.
This improves customer satisfaction and loyalty, as customers can receive immediate service and support, even outside of regular business hours.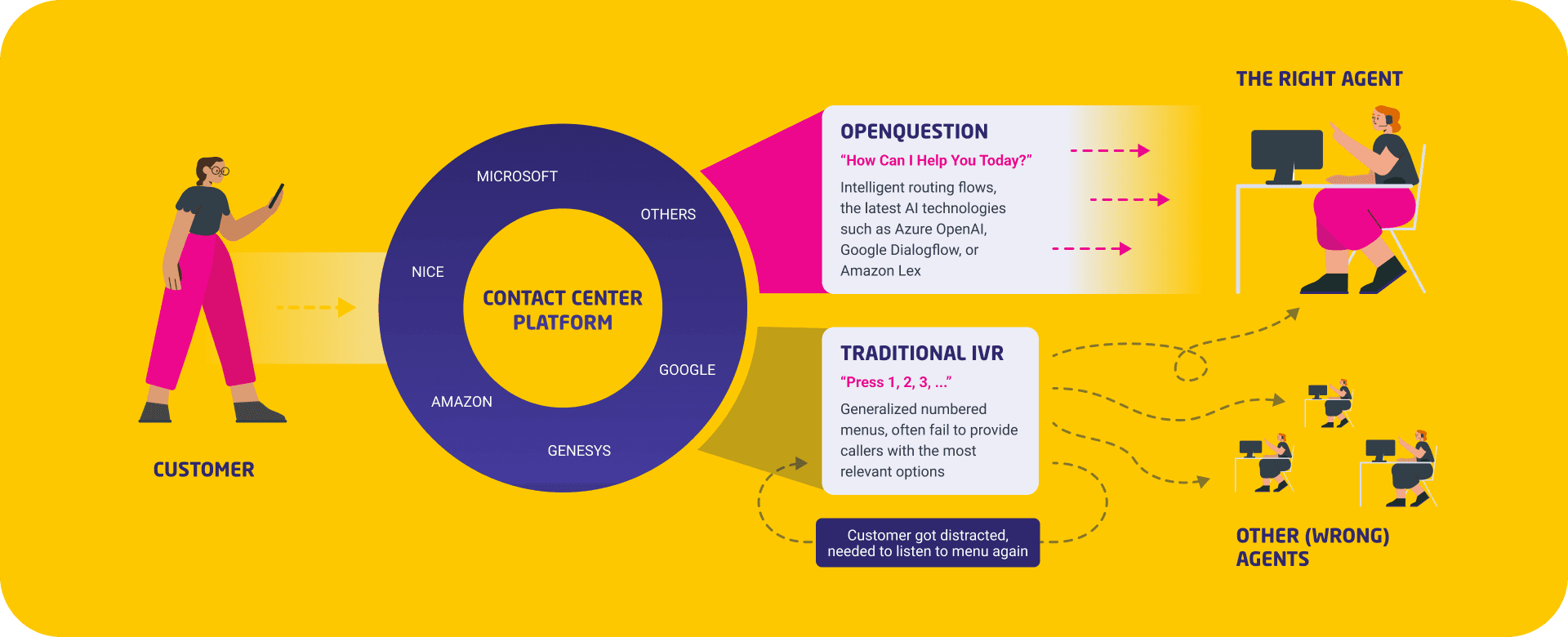 Lower Overhead Costs
Automation tools cost significantly less than hiring additional agents, eliminating training and recruitment costs.
Another benefit of contact center automation is that it allows businesses to handle an increased volume of customer interactions without the need for additional staff.
Consistency in Service Delivery
Automated systems provide consistent responses, ensuring that customers receive reliable information and advice.
This also eliminates the risk of agents providing incorrect or incomplete information, improving overall customer satisfaction.
Suggested Reading:
How Does Contact Center Automation Improve ROI?
Now that we have explored some of the benefits of Contact Center Automation, let's take a closer look at how it can improve the ROI of contact center automation.
Reduced Call Volume
Implementing automation tools, such as chatbots, is an excellent way to handle simple queries, such as order confirmations or tracking numbers.
One of the best chatbot development companies is BotPenguin which enables you to develop chatbots without any technical background.
Chatbots by BotPenguin decrease the number of calls agents have to handle, allowing them to spend more time on complex issues.
By reducing call volume and increasing agent efficiency, businesses can achieve significant cost savings, improving the ROI of contact center automation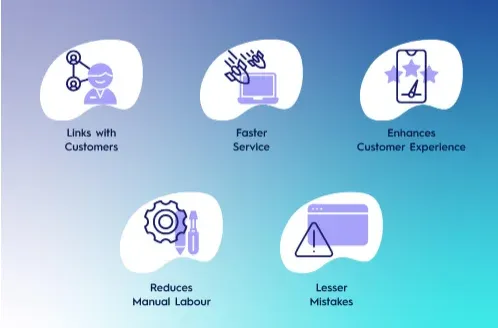 Increased Customer Satisfaction
By providing consistent and timely responses, Contact Center Automation improves the customer service experience. Satisfied customers are more likely to remain loyal to a brand and make repeat purchases.
It ultimately increases revenue and improves ROI.
Improved Call Handling
Contact center automation allows businesses to handle calls more efficiently, reducing hold times and improving call handling times.
Customers are satisfied when they receive prompt and efficient service. It increases their loyalty to the brand.
Reduces Labor Costs
Automating repetitive tasks like customer info lookup and order status checks frees agents to handle higher-value work. This optimization reduces staffing needs, lowering labor costs.
Generates Valuable Insights
Automation captures every customer interaction, providing data to identify needs, pain points, and opportunities. These insights enable better decision-making.
Enables Omnichannel Engagement
Automation facilitates consistent CX across channels like email, chat, and SMS. Integrated engagement lowers support costs and meets consumer demand.
Conclusion
In conclusion, contact center automation improves ROI giving businesses an easy boost. Contact center automation improves ROI in key ways - by reducing labor costs, boosting agent productivity, enhancing customer experience.
Contact center automation also generates insights from data, increasing first contact resolution rates, and facilitating seamless omnichannel engagement. Automation drives efficiency, lowers expenses, and elevates customer experiences.
By leveraging automation tools like chatbots, voice assistants, and automation software your business can optimize customer interactions, reduce operational costs, and drive greater value for your customers. One of the best such platforms is BotPenguin.
BotPenguin helps in automation by providing attractive features like personalized interactions using machine learning and scalability to handle high query volumes. BotPenguin has an easy-to-use interface requiring no coding skills.
A BotPenguin plan is an investment that pays off in the long run and sets your business up for success.
So, if you haven't yet embraced Contact Center Automation, what are you waiting for?