Chatbots are the newest craze in the tech world, with applications ranging from travel to retail to education. A chatbot is software that allows users to engage with a messaging system by imitating human conversation.
Chatbots, to put it another way, are artificial intelligence systems that users communicate with through text. Chatbots have been in popularity in recent years. They're everywhere, from online trip booking sites to education platforms, and there are a few reasons why we're so interested in them.
Language processing has been the subject of many studies, which helps create a more natural chat experience. The technology aspect of bot development is getting more accessible, to the point that non-developers may soon be able to design a simple but usable chatbot.
Chatbots' popularity is further fueled by the widespread usage of messaging applications in education. Users prefer to utilize their education chatbots to make studies more accessible.
In this article, you will find how chatbots will revolutionize education in the future.
What are Chatbots?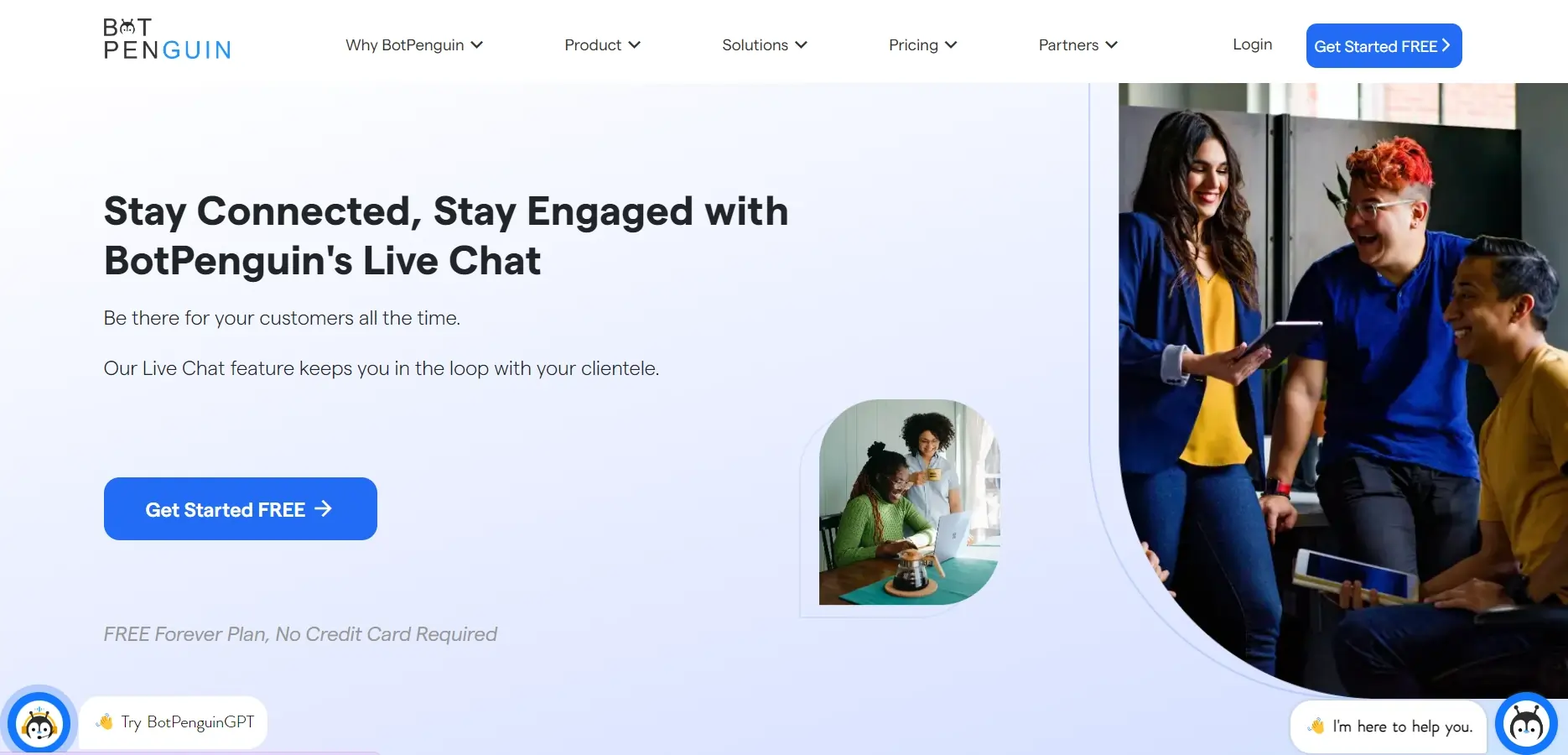 Artificial intelligence or simple scripts entered using a programming language can power chatbots. Chatbots, as the name indicates, are computer programs that "talk" with people. Consider them your institution's avatars or virtual representatives.
Chatbots were first popular on digital communication platforms. They are now being utilized almost everywhere. While robots interacting with people isn't a new concept, chatbots are being utilized to supplement and automate corporate operations and procedures. In some circumstances, you're conversing with an online chatbot, while in others, you're conversing with an actual gadget.
Build your own Chatbot Today! Try BotPenguin for FREE
How do Chatbots operate?
Broadly, there are two categories of chatbots: AI-based (intelligent) and Rule-based(simple).
Simple chatbots function with predefined rules and programming inputs. The developer defines these rules, which have crucial outputs based on the circumstance.
For example, a student may query, "What are the admissions costs for 2021?" and the developer might respond with a programmed response.
However, if the chatbot does not respond, its scripts might need to be modified. Simple chatbots are simple to program and deploy, but scripting changes can take a long time.
Intelligent chatbots are entirely different since AI and NLP drive them. It means they become more intelligent over time, getting trained on the data that they gather. They don't need any predetermined inputs or rules to work.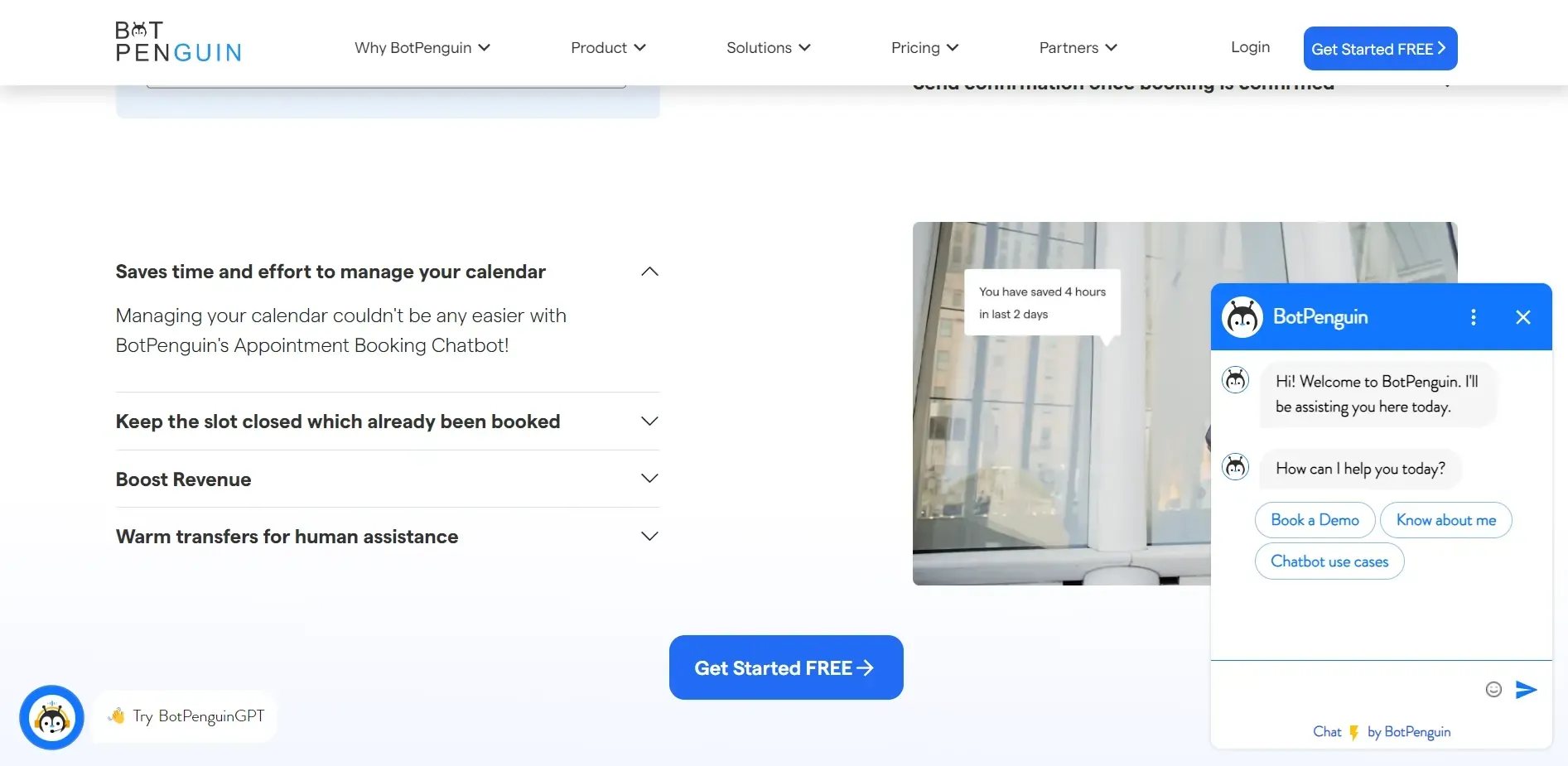 Instead, they utilize models that have been pre-trained. Furthermore, every incoming query and response is registered and saved in their algorithms for future use. As a whole, updates take less time to complete
How Chatbots Will Revolutionize Education In Future?
The enormous potential for chatbots in education is livid. Even the most challenging and subjective fields may be taught using educational chatbots as tutors.
The capacity to acquire feedback and help from competent individuals in the appropriate sector, which many students lack, is critical to gaining new abilities.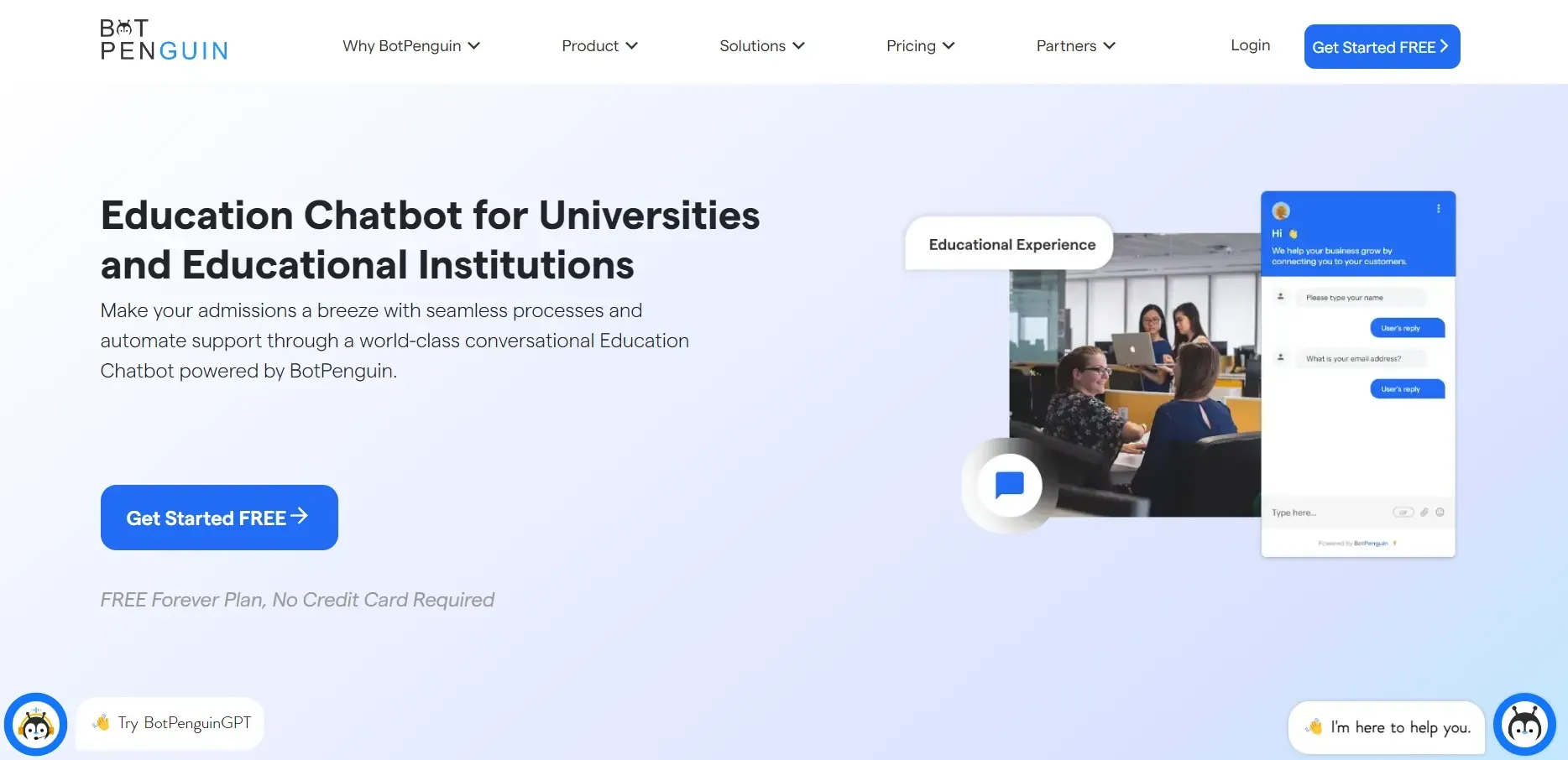 Let's have a look at how chatbots will revolutionize education in the future.
E-learning Support
E-learning is expanding at a breakneck speed. Online courses cover everything from marketing to knitting, web programming to woodworking. While online classes have made education accessible to millions of individuals worldwide, learning online has some drawbacks.
According to recent statistics, just around 7% of those who enroll in online courses finish them. The lack of help and feedback students receive in web-based, pre-recorded lessons are one of the key reasons. It is a gap that chatbots may be able to fill in the future, acting as teaching assistants or tutors.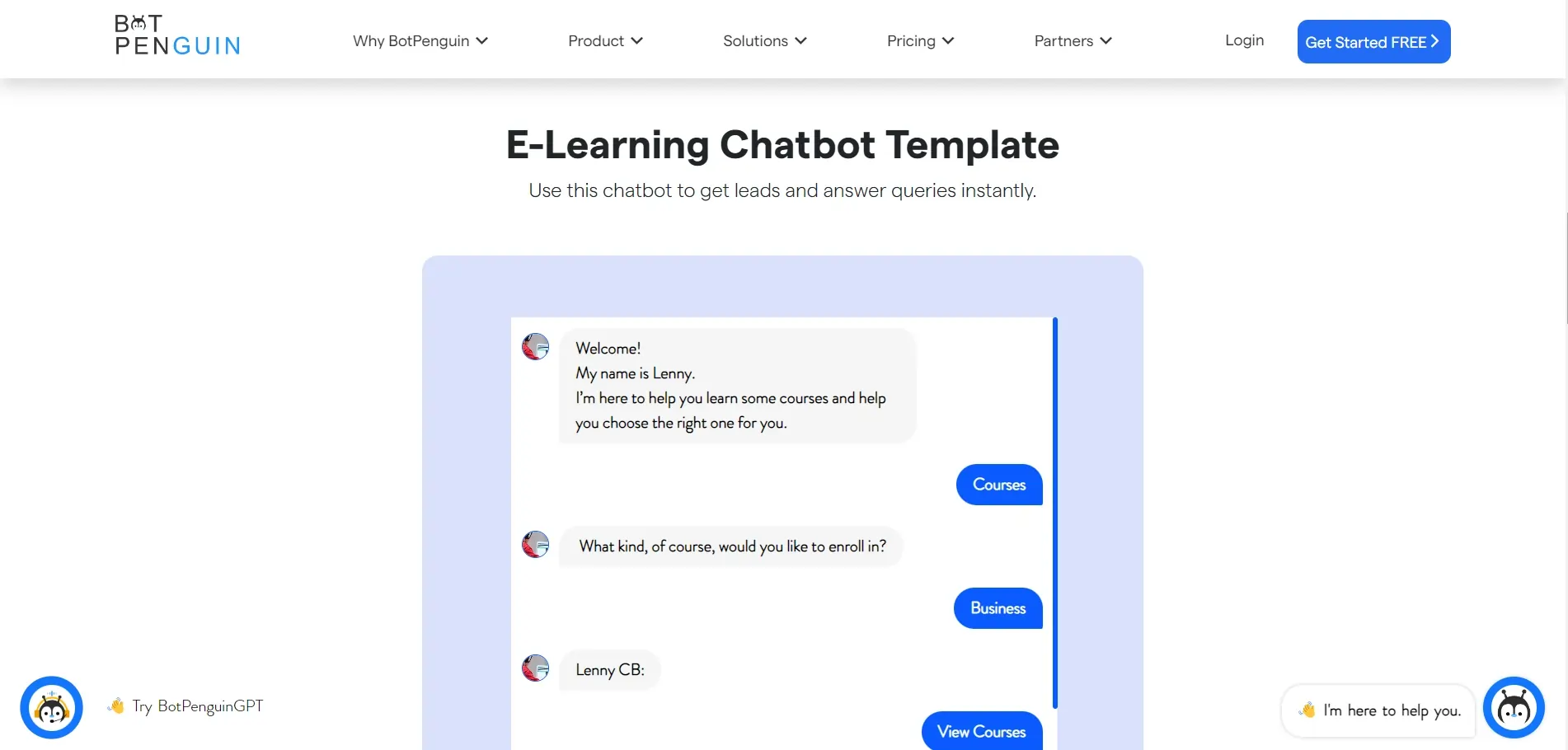 While there are currently many online tutoring options, chatbots hold the most promise. They can instruct each student individually, at their speed and level, on their own devices, making tutoring available to nearly anybody with an internet connection.
Chatbots are less expensive and more accessible than traditional teaching. They have the potential to serve millions of students throughout the world.
Language Teachers
Language study is one area of the school where chatbots may soon become commonplace. Duolingo, a popular language learning software, was one first to include bots into its mobile app.
Duolingo has designed a variety of characters with which students may practice their vocabulary and grammar in real time.
The bots are designed to imitate real-life discussions in a foreign language. Chatbots are far more adaptive and flexible than traditional language education tools.
They react differently depending on the student's response, providing for a wide range of possibilities, precisely like in actual interactions. After all, there are several ways to respond to a question.
Teacher Support
One widespread fear is that conventional instructors will soon be obsolete as artificial intelligence spreads into classrooms and lecture halls.
The good news is that while robots will not be able to replace human instructors anytime soon, they may be able to relieve some of their strain.
Grading examinations and essays is a time-consuming and monotonous task. Individual feedback is tough to give in massive open online courses (MOOCs) with dozens or hundreds of students.
Chatbots might be the ideal solution to this problem, and research in this area is currently underway.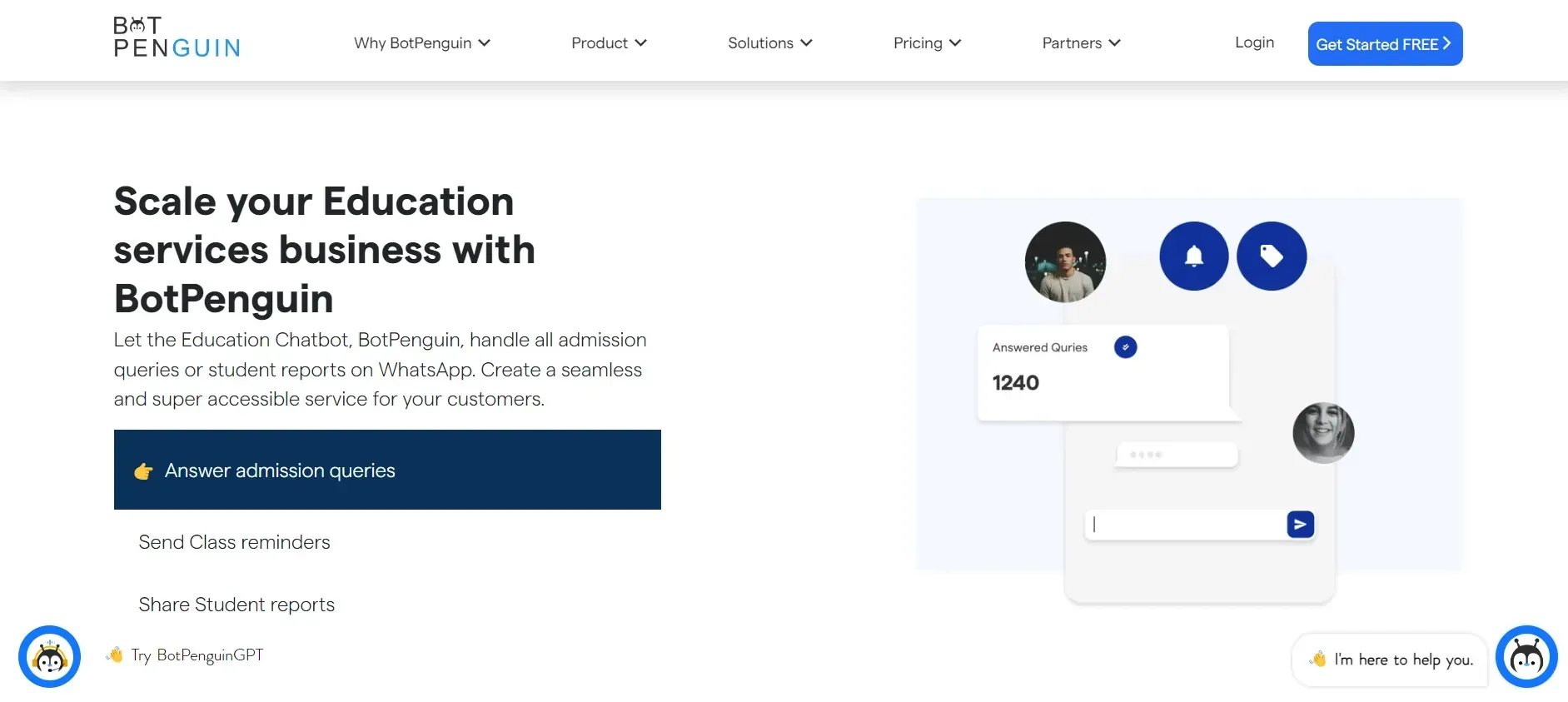 Algorithms are comparable to human grading systems might be constructed by feeding AI grading systems thousands of essays.
Personal Tutor
Chatbots may one day take data from hundreds of various sources, including top colleges, to create personalized learning experiences for students worldwide.
It's not hard to picture a future where students pay a monthly fee to access the global collection of educational material. Especially as subscription-based business models become more popular and pervasive (think Spotify and Netflix).
Chatbots are still in their early phases of development and rely heavily on humans to monitor and adjust their material.
The potential for applications in all fields of education, on the other hand, is practically endless. Students spend more time on messaging applications than on social media.
It is only a matter of time that they're instructed by WhatsApp bots or receive essay critique via Facebook messages.
Improve student life
Universities are adopting chatbots to assist students with their academic studies and campus life in general, not simply in combination with admissions software to improve admissions. Chatbots may be programmed to do more than help with admissions.
They can also be used to enhance student life and provide assistance when required. Suppose a student needs to meet with an adviser for a specific reason.
In that case, they can use a chatbot to discover the appropriate advisor and schedule a meeting. Some students may require further assistance, and a chatbot may quickly link them to the relevant provider.
Constant contact and timely responses may help students relax and enjoy their time on campus. Students don't have to wait in line for information for long periods.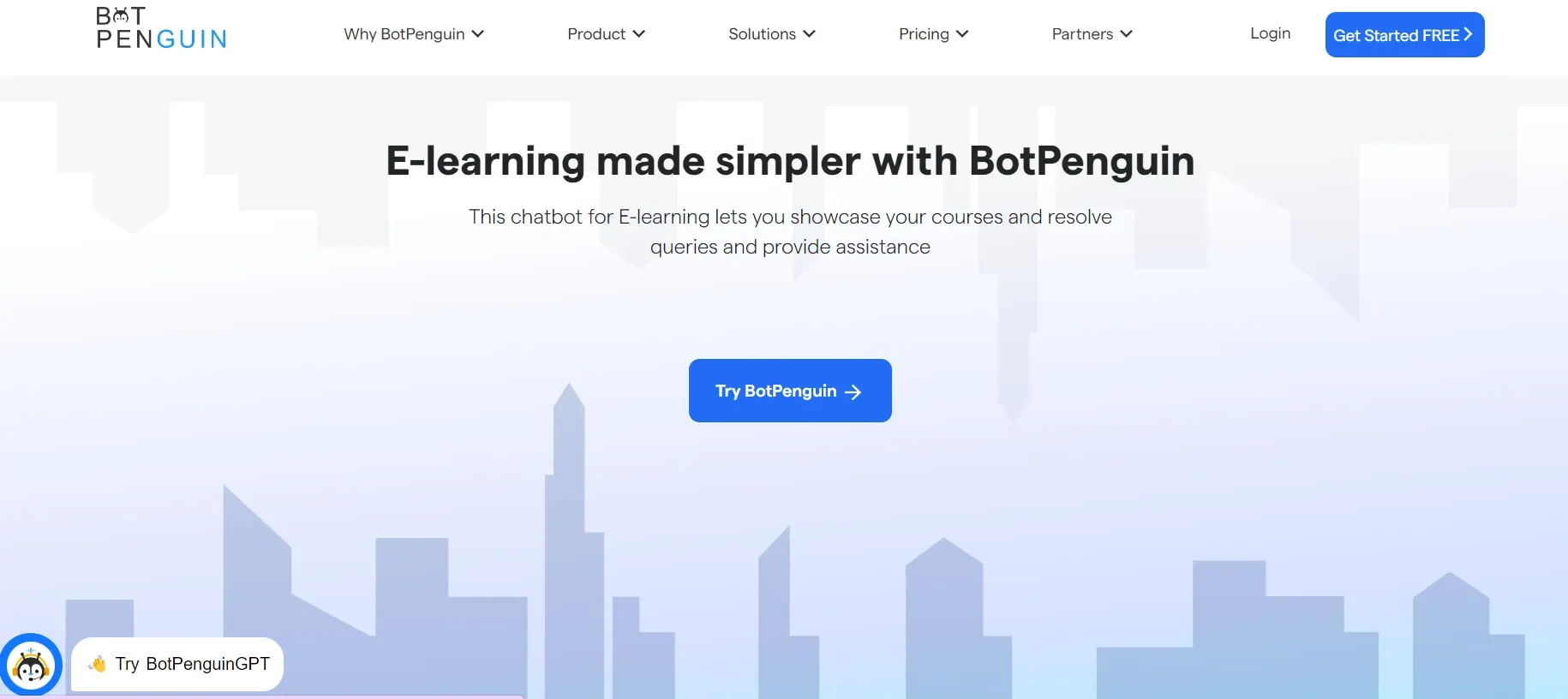 Chatbots may also send hundreds of messages when procedures and processes are altered, ensuring that every student receives the information they want right away.
Bottom Line
Human-to-human interaction will always be required in higher education.
However, the only way to succeed in the digital age is to invest in technologies that match the general public's desire for immediate information and individualized experiences.
Chatbots currently provide instant knowledge in a variety of ways. Not only will this increase student engagement and personalization, but it will also improve customer service while streamlining procedures in the future.
Right now, the time of ChatGPT and BotPenguin can make it easy for you. Ride the GPT wave, heyo!
BotPenguin lets you create AI-based chatbots that require zero coding and are easy to install. Try BotPenguin's Chatbot now.