Introduction
99.9% uptime is achieved through chatbots. To respond to their patients' most frequently requested inquiries, healthcare practitioners can deploy a chatbot.
The chatbot may converse with patients regarding insurance-related issues such as coverage, claims, documentation, symptoms, opening times, and fast repairs.
Most emergencies -- 99.9% occur when you're ignorant of this information. Chatbots can assist you in remembering this knowledge and keeping it accessible.
The use of healthcare chatbots frees medical staff to concentrate on life-or-death crises by handling all patient inquiries, providing all relevant information, and scheduling appointments.
Keep reading this article to know about chatbots help the healthcare industry!
How can chatbots help the healthcare industry?
Listed below are the top 7 ways in which chatbots can relovutionize the healthcare sector:
1. A chatbot improves a system's dependability: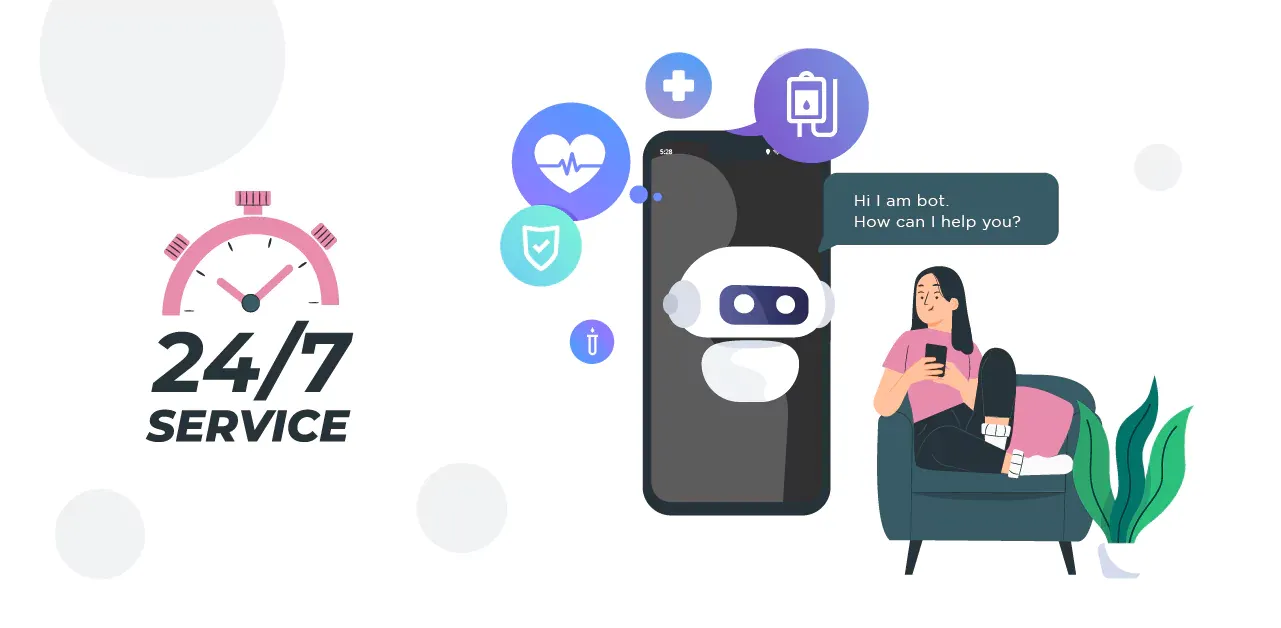 Accountability and flexibility by giving 24/7 access to health information, lowering appointment wait times, and enhancing patient participation.
Furthermore, AI-enabled chatbots can aid in improving healthcare outcomes by making individualized suggestions based on a patient's health data.
2. Improved medical diagnosis accuracy:
Healthcare chatbots can assist in improving the accuracy of medical diagnosis by allowing patients to speak with a bot.
This is because bots may ask inquiries and gather information from patients in a more natural manner than human doctors.
Bots can also access medical records and databases to deliver more accurate information to clinicians.
3. Deal with a lot of inquiries:
Despite not being as well known as some other bot kinds, healthcare chatbots manage a substantial amount of inquiries.
The patient may use medical chatbots to have any queries they may have answered and to educate their healthcare choices.
4. Cost savings: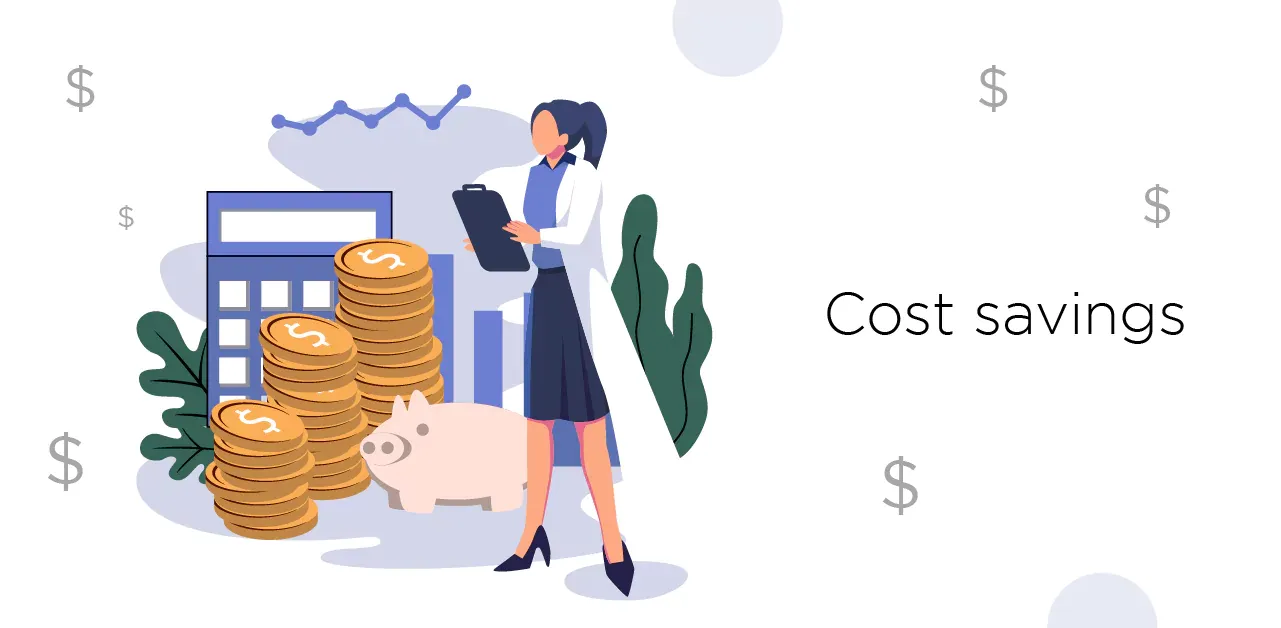 Healthcare chatbots have the potential to save costs for both patients and providers of healthcare.
Chatbots might aid in lowering the number of pointless doctor's visits and emergency department visits by offering 24/7 access to medical information.
To save time for doctors and other staff members, chatbots might also automate routine operations like making appointments or buying medication refills.
Patient satisfaction has increased by interacting with hospitals' social media pages and assisting patients.
They can also relieve worry about the operation or recuperation by giving useful information about their therapy.
5. Process a significant volume of patient data:
Large volumes of patient data can be processed by chatbots rapidly and correctly.
This helps the medical personnel free up time so they may concentrate on other crucial activities.
Chatbots can also aid in enhancing communication between patients and medical personnel.
There are many different pieces of information, such as test findings, symptoms, and medical history. Effective patient diagnosis and treatment rely on this information.
Chatbots can also give patients access to educational resources and aid them in making good lifestyle decisions.
6. Claims and coverage:
Patients can use a healthcare chatbot to verify their current coverage, make claims, or follow the status of a claim.
Similarly, because doctors would have fast access to patient information and queries, it would be easier for them to pre-authorize billing payments and other requests from patients or healthcare authorities.
7. Supporting therapy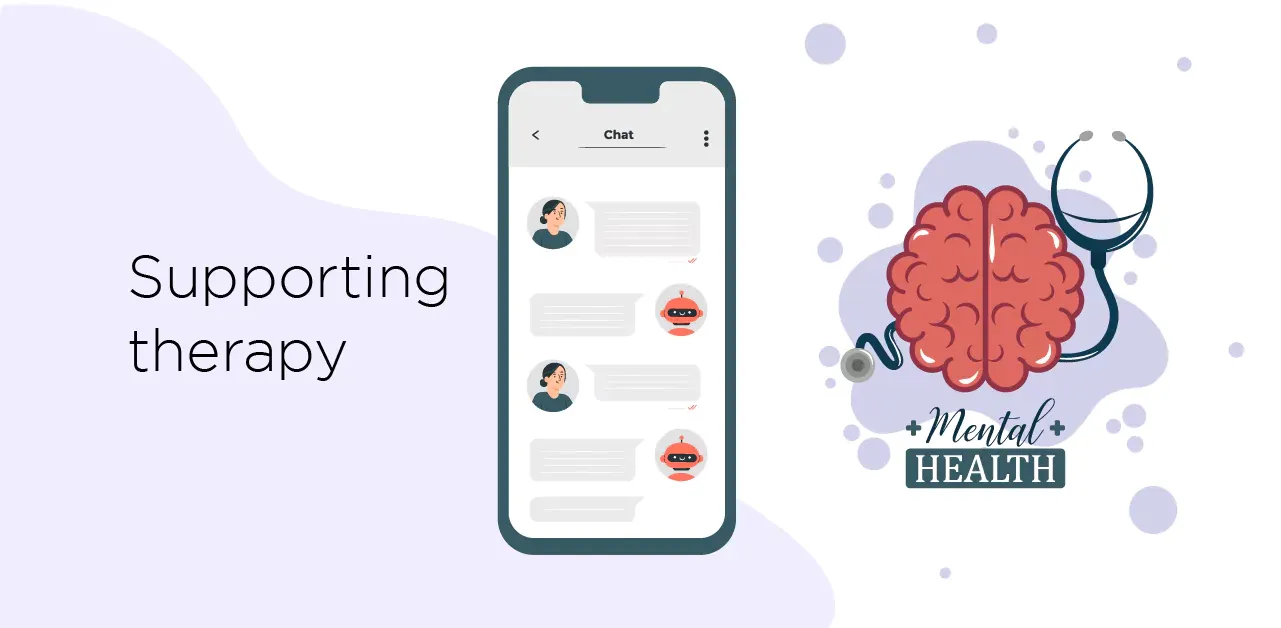 Chatbots for therapy can aid with mental health support.
The goal of mental health chatbots is to support licensed mental health practitioners rather than to take their place.
Conversational chatbots may partially practice even cognitive behavioral therapy.
Conclusion
Even if not everything can be automated, a clever mix of human help and chatbot technology can enable your medical facility to function without a hitch!
You may concentrate on more complicated problems while chatbots take care of lower-level activities.
Visit BotPenguin to build your very own powerful healthcare chatbot, and look through our starter packs to use the above-mentioned chatbot templates.
Thanks for stopping by!