Ever thought of a robot treating your health? Or Artificial intelligence-based software giving suggestions about medicines? This will be a reality very soon; in fact, some healthcare firms are already testing such tools.
The digital era of Healthcare might sound intimidating, but it's pretty fascinating. The advancements in artificial intelligence have given birth to the age of healthcare software tools based upon Artificial intelligence.
The foremost and the easiest of such tools is a Chatbot. These Chatbots are increasingly complex in their build, mature, and extremely intelligent. At the same time, they are easy to install and operate because of their simple user interface.
What benefits exactly do they offer? Well, Chatbots help in achieving efficiency in online customer inquiries and customer retention. They help automate customer service and sales, thereby allowing the workforce to focus on other essential things.
It is no surprise that the Chatbot market is expanding as the demand for automation in Healthcare grows. In the foreseeable future, healthcare chatbots are likely to have a strong growth curve. Many healthcare organizations are utilizing chatbot services in several ways to help drive customer service and patient satisfaction.
What is a Global Healthcare Chatbot?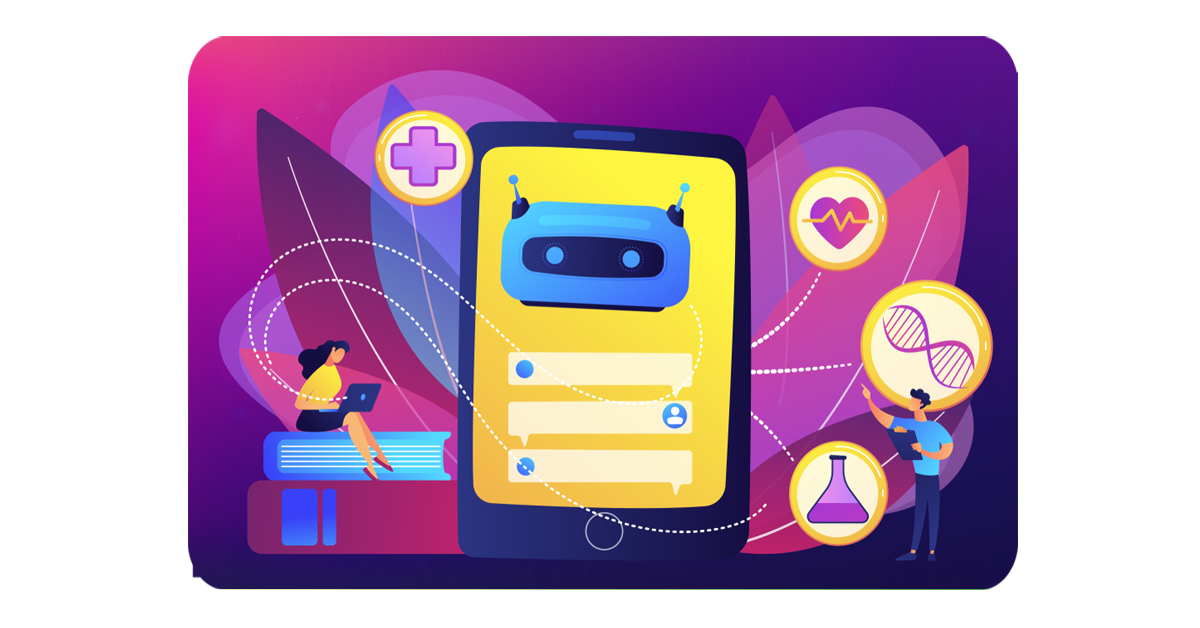 Chatbots are AI-powered self-service virtual assistants that are programmed to provide customers with a personalized experience. Healthcare chatbots are specially designed to help people with health issues (click here to know more about Healthcare chatbots). Pre-calculated sentences in the form of messages are used to carry out the discourse. Global healthcare chatbots use cloud-based or on-premise software to track symptoms, schedule appointments, and find hospitals for patients. Healthcare chatbots can be combined with various technologies, including mobile devices, online browsers, and other apps, to allow medical professionals to provide more attention to patients.
Numerous medical teams have saved a significant amount of time due to this innovation, allowing them to focus entirely on more critical tasks. There is a growing demand for these virtual assistants in the healthcare field as they help automate various workflows employing enhanced technologies.
Global Healthcare Chatbot Market - Segmentation, Size and Scope
The market for healthcare chatbots is divided into five segments: based on IT component, Chatbot type, Chatbot Application, type of end-user, and Geography.
Global Healthcare Chatbots Market by IT Component
The global healthcare chatbot market is divided into the following:
Software
Service
Others
By component, the software segment has the largest share of the healthcare market. The income earned by chatbot solutions is included in the Healthcare Chatbots Market for software, omitting consulting, designing, programming, system integration, deployment, support, and maintenance. A subscription-based pricing model is common among chatbot providers, and the majority of them offer a free version that upgrades to a monthly or annual subscription plan. The expansion of the chatbots software sector is due to a boom in smartphone usage and a growing awareness of self-monitoring techniques in health and disease management.
Global Healthcare Chatbots Market by Chatbot type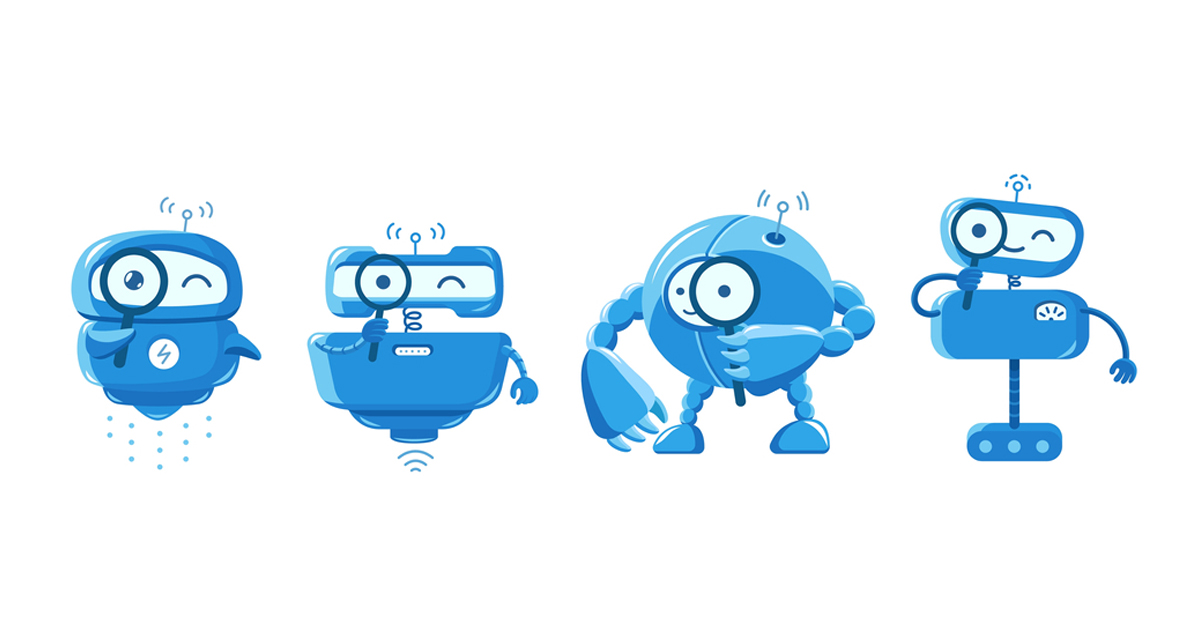 The global healthcare market is divided into two types based on type:
Rule-based
AI-based
Global Healthcare Chatbots Market based on Chatbot Application
Based on application, the healthcare market can be classified into:
Symptom Checking
Medication Assistance & Guidance
Coverage & Claims Management
Appointment Management
Others
By application, the largest share of the Global Healthcare Chatbot Market was the symptom checking category. Increased smartphone use and internet penetration are driving the need for such solutions among patients and healthcare providers.
Global Healthcare Chatbots Market – Type of End-User
The end-users are the following:
Patients
Providers
Payers
Others
Patients among end-users form the biggest proportion and for the forecast years 2021-2027, the number of patients is forecasted at a robust CAGR of 22,92%. In 2019, the revenue share of the patient sector was 57% of the total.
Global Healthcare Chatbots Market – Geography
The Global Healthcare Chatbots Market is divided into four regions based on regional analysis: North America, Asia Pacific, Europe, and Latin America, the Middle East, and Africa. North America is expected to have the fastest-growing market for healthcare chatbots. Increased use of mobile apps for obtaining healthcare information, widespread use of social network embedded chatbots, and significant investments by healthcare technology companies to enhance the use of healthcare chatbots are propelling the North American chatbots sector forward. Here is a brief overview of the geography of the global healthcare chatbot market:
Global Healthcare Chabot Market Analysis and Growth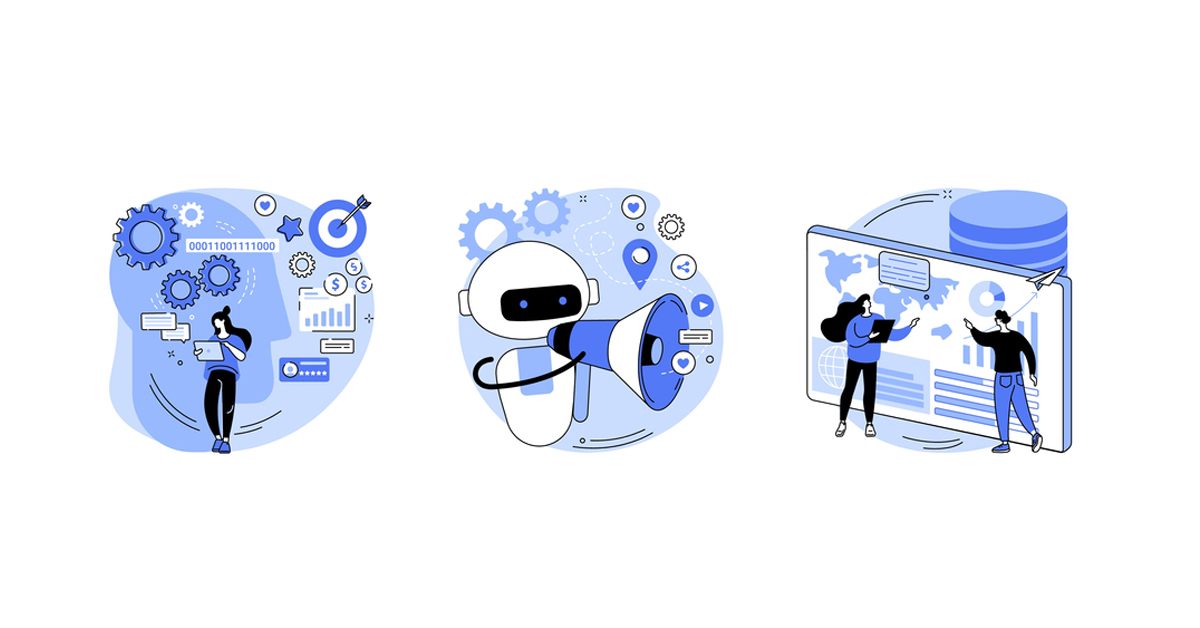 According to Data Bridge Market Research, the market would grow at a CAGR of 20.00% over the next 5 years. In between 2021 to 2028, revenue generated by healthcare chatbots is expected to rise by 354 billion. The market for healthcare chatbots is being driven by increasing internet connectivity and smart device use.
The growth should not come as a surprise as Chatbots help support users in a variety of fields. Companies developing chatbot applications for clinicians and patients have found the healthcare market to be quite appealing.
The rising demand for healthcare chatbots is leading to constant innovations and technological developments in the global healthcare chatbot market. Other factors for the increasing demand for healthcare chatbots are lack of patient engagement and increased patient waiting time. In the coming years, expanding social media platform-oriented chatbots and developing cloud-Based Models would generate new avenues for the healthcare chatbots market.
Global Healthcare Chatbot Market Challenges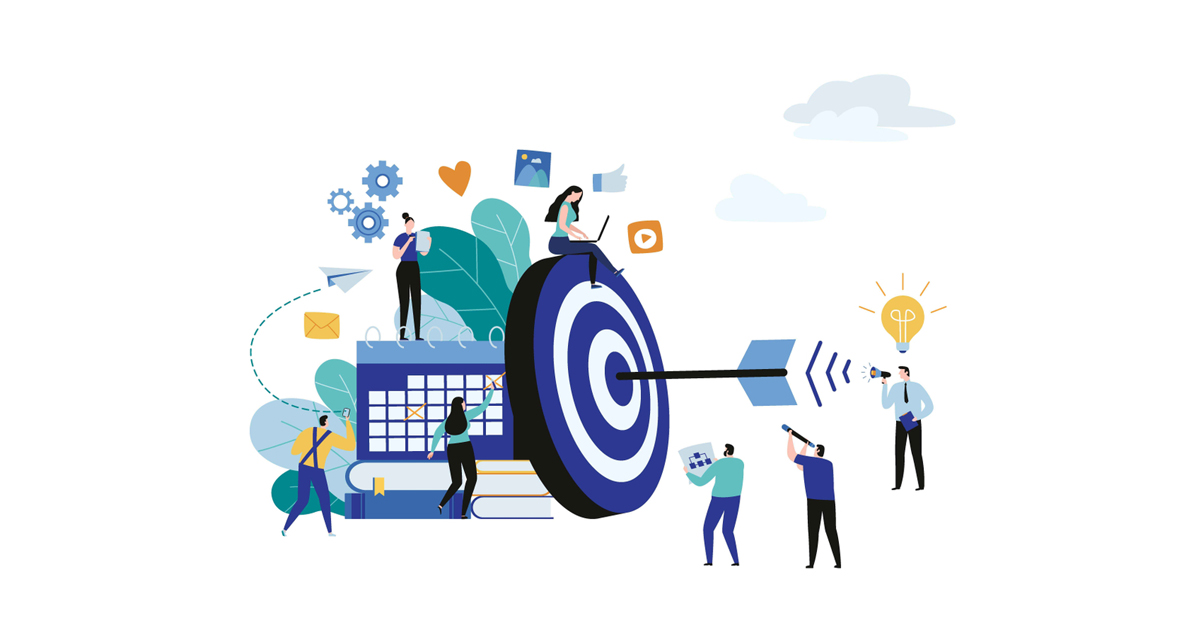 The biggest concern of applying AI in the healthcare profession is a recurring issue in terms of patient data protection. Healthcare Chatbots store and carry patient health records, treatment processes, insurance information, and patient history. This poses data security and privacy concerns in an industry where data security is paramount. A significant difficulty with these machine-controlled systems is the fear of attacks by hackers and data leakage.
Another issue that can become a hindrance is the cost associated with the more sophisticated AI-based tools.
But these challenges can be overcome by choosing the chatbot provider carefully and ensuring strict data protection and security policies. Also, with the consistent advances in technology, the cost associated with more advanced AI software shall decrease drastically in the future.
Global Healthcare Chatbot Market Covid-19 Impact
COVID-19 has advanced the use of healthcare chatbots during pandemics due to factors such as personalized access to care, remote assistance, fast reaction, and so on. As per the World Economic Forum, over 1000 COVID-19 chatbots were launched through Microsoft's chatbot creation program. Furthermore, the "Watson Assistant platform" was used to send roughly 6,872,021 million messages linked to COVID-19 between March 30 and August 10. In addition, governments around the world have established chatbots to answer COVID-19-related questions.
The US Centers for Disease Control and Prevention (CDC) and the World Health Organization (WHO) have launched chatbots that provide coronavirus information. In addition, the Indian Ministry of Health has launched a chatbot dubbed "corona Helpdesk" on Facebook Messenger to provide updates on COVID-19. The Global Healthcare Chatbot Market study is thoroughly researched and includes numerous factors that will assist stakeholders in making more informed decisions.
Conclusion
If you are a Healthcare professional or organization. In that case, you should adopt and integrate an AI-based chatbot as soon as possible into your system. This will enhance patient service and business growth and help gain an edge over the competition as the future of Healthcare belongs to intelligent AI-based Chatbots.
BotPenguin's chatbot creator is an AI-driven platform that lets you create personalized healthcare AI-based Chatbots for patients, doctors, and Hospitals.
Related Articles: 13 incredible benefits of employing Chatbots in Healthcare Why Chatbots Are The Future Of Healthcare