WhatsApp is always at it to bring innovation and improve the user experience with each update.
With over 2 billion daily active users and a net worth of 13+ billion dollars, it's the master retention strategy.
In the digital landscape, it isn't about collecting numbers. It's about keeping those numbers.
Let's explore what Zuckerberg and his minions cooked up for us in this update!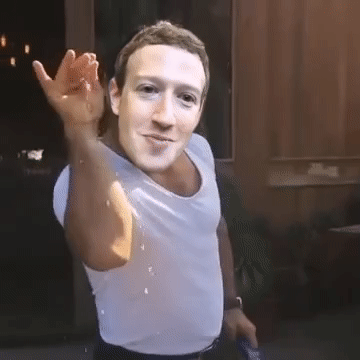 A'ight, Here's the Breakdown
In recent months, WhatsApp was planning to introduce a new community feature that will make it easier for users to connect with others who share their interests and preferences.
Starting soon, WhatsApp will allow users to create communities based on shared interests.
In addition to communities, WhatsApp has added several other features, including polls, group video calls with up to 32 people, and expanded group membership, allowing up to 1024 users in one conversation.
What's WhatsApp Communities?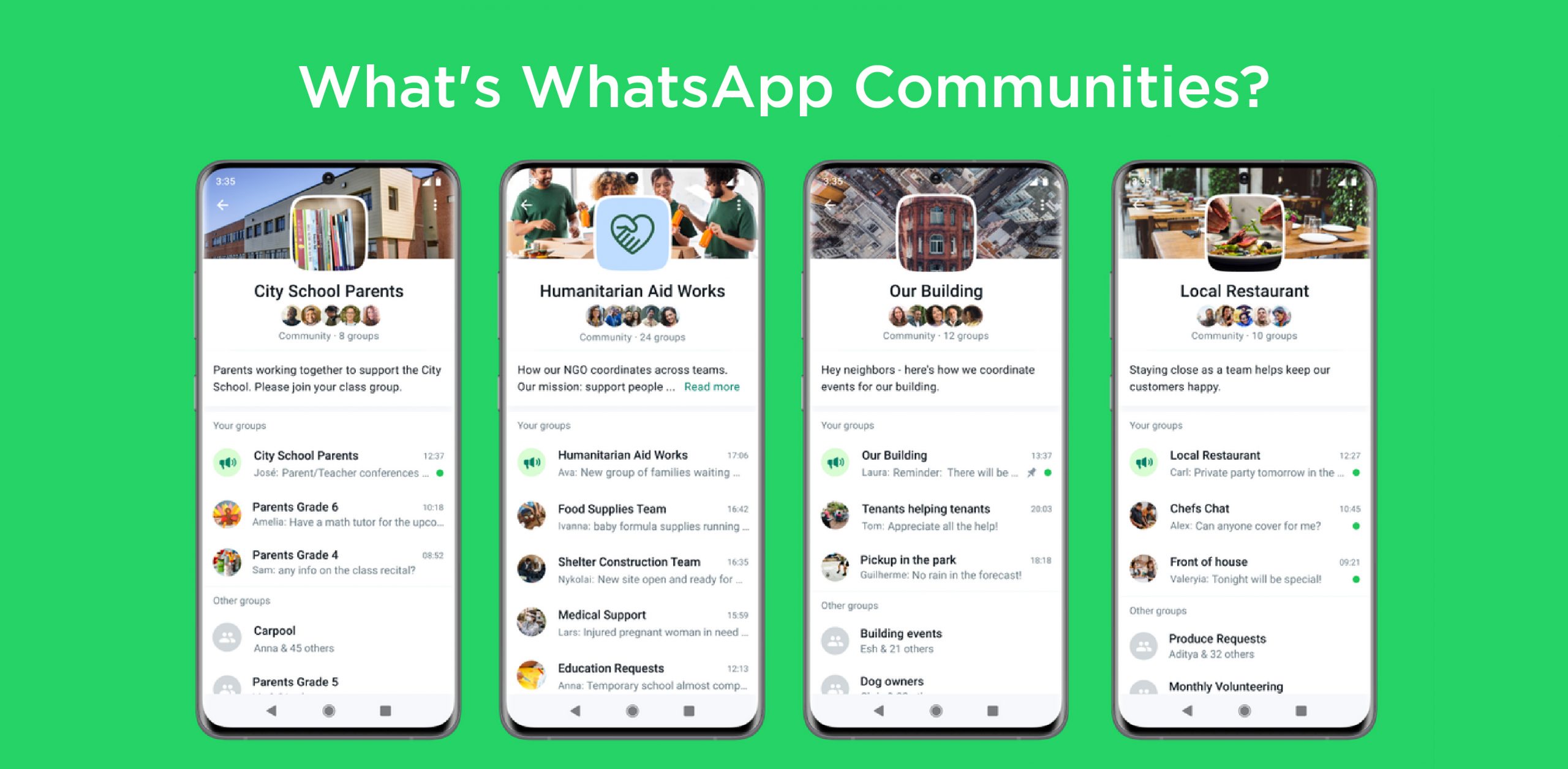 Communities on WhatsApp will help people organize separate groups into a single unit with an organizational structure that works best for them.
It will enable members to share updates and communicate more efficiently with each other as individuals within the larger group.
The new feature will also let people organize discussion groups on matters vital to them.
The new tools, such as announcement messages sent out by admins and controls over who can join which groups, will make that even more straightforward.
How to use WhatsApp Communities?
To access the communities feature, users first need to tap on a new tab that will be available at the top of the chats tab. It's on the top right for Android users and the bottom for IOS users.
Following these steps, users can create a new community or add groups to and from other communities.
Once you have joined a WhatsApp community, you can easily switch between available groups to get the necessary information.
Moreover, Group admins can send important updates to everyone in the community.
Also, WhatsApp communities are Fort Knox secure or, as the party line goes, "end-to-end" encrypted.
Collecting opinions now easier than ever: In-chat Polling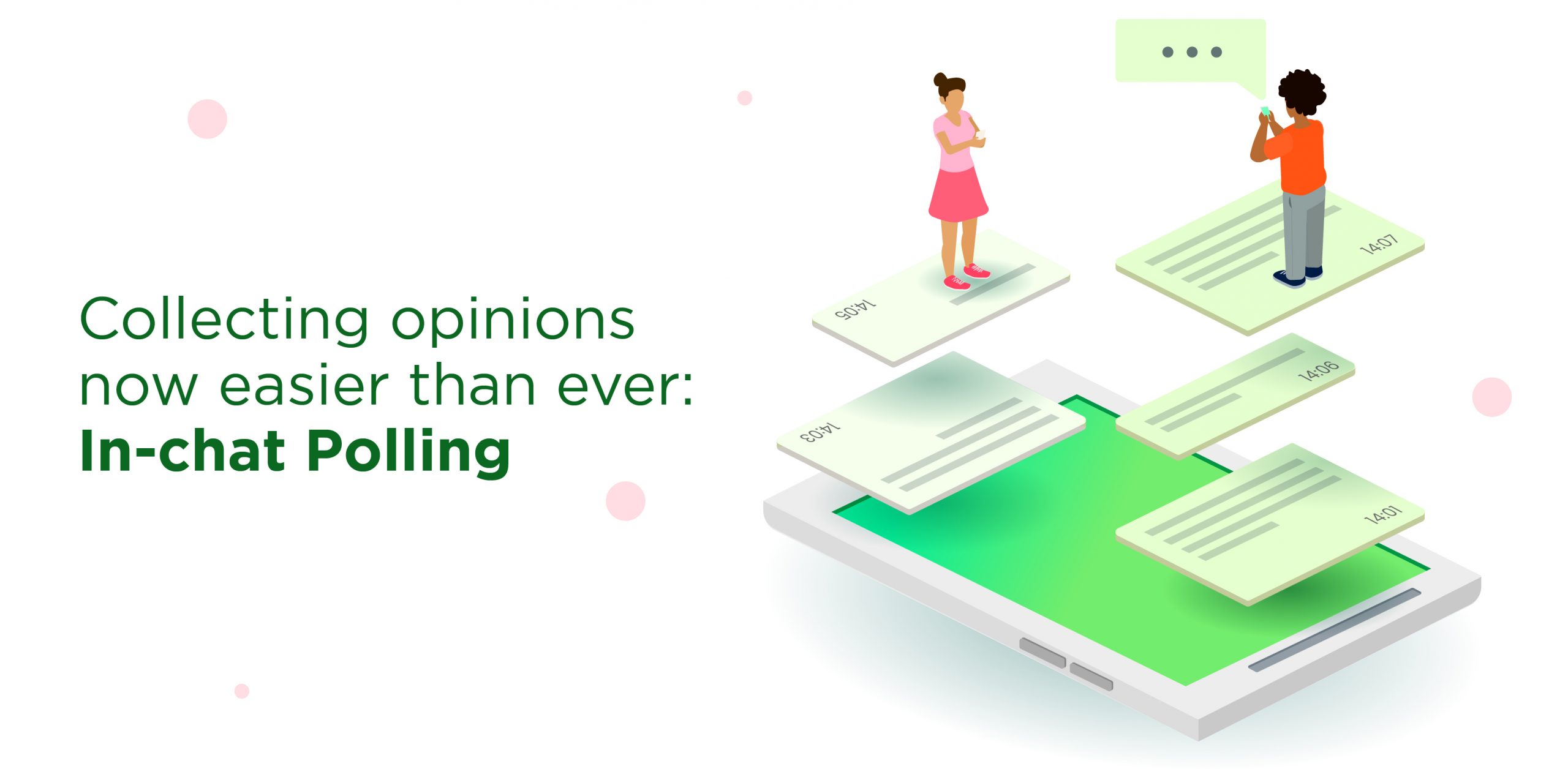 WhatsApp has been testing the in-chat polls feature for a while but only recently was it approved. Hence, you'll be polling and rolling in no time.
In-chat polls will let you create polls with 12 different answers. Hence, a lot of diversity, and easier to know the opinion of your community.
It was beta tested recently, so the final user interface and functionality have yet to be rolled out. However, we can rest assured that we'll get a pop-up notification soon.
As we wait for this feature, ensure that your WhatsApp is updated so you can experience the fun.
Vibe with 1024 Homies at Once!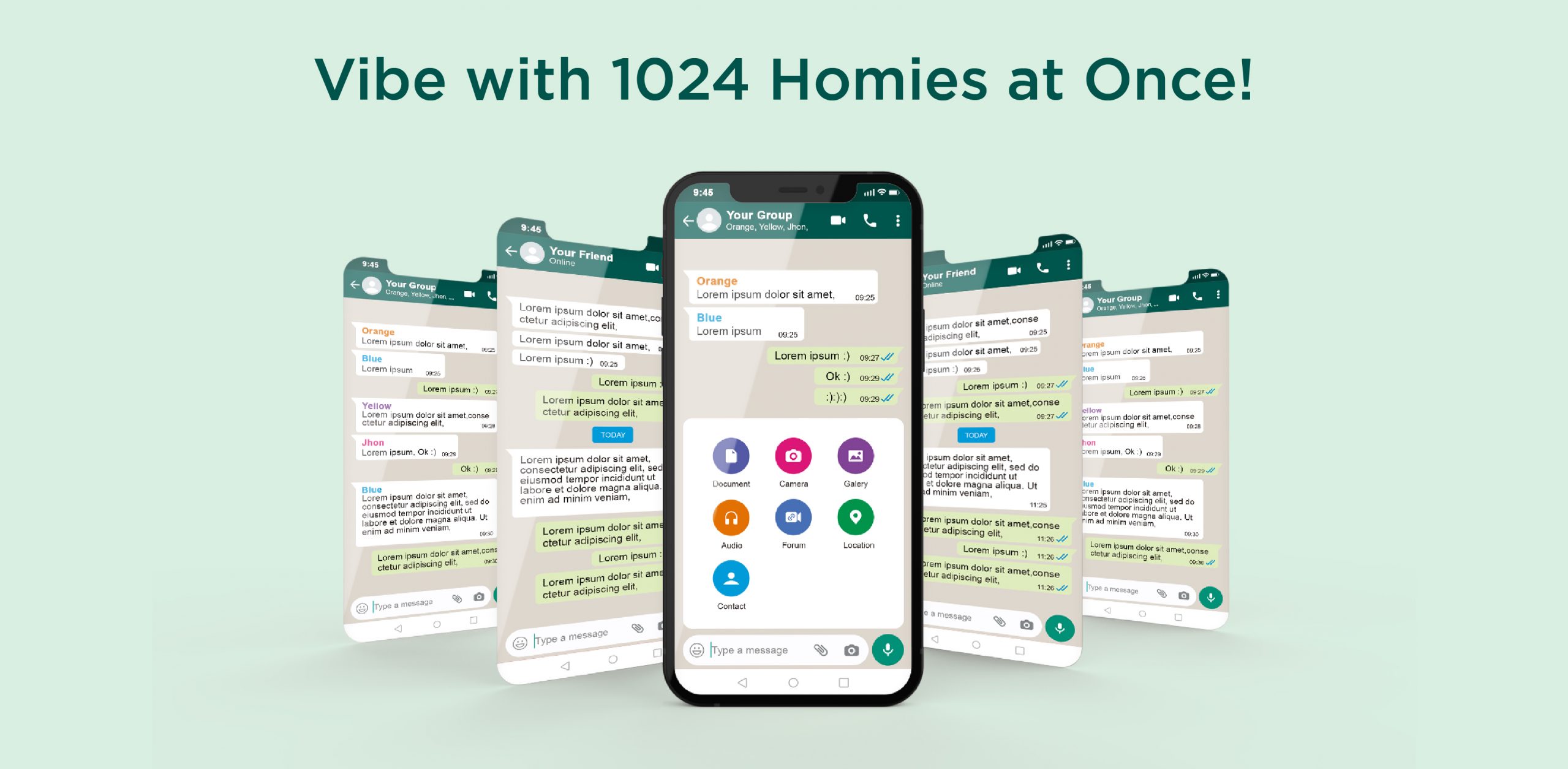 Yup, the 200 members limit is no more. Remember the hassle of creating four to five groups when you had to fit more than 200 people? Well, put that in your rearview mirror.
Starting soon, you can add up to 1024 members to a WhatsApp group. No more struggle, no more missed updates, no more the group is full.
Now, everyone gets a seat at the table.
Control Your Online Presence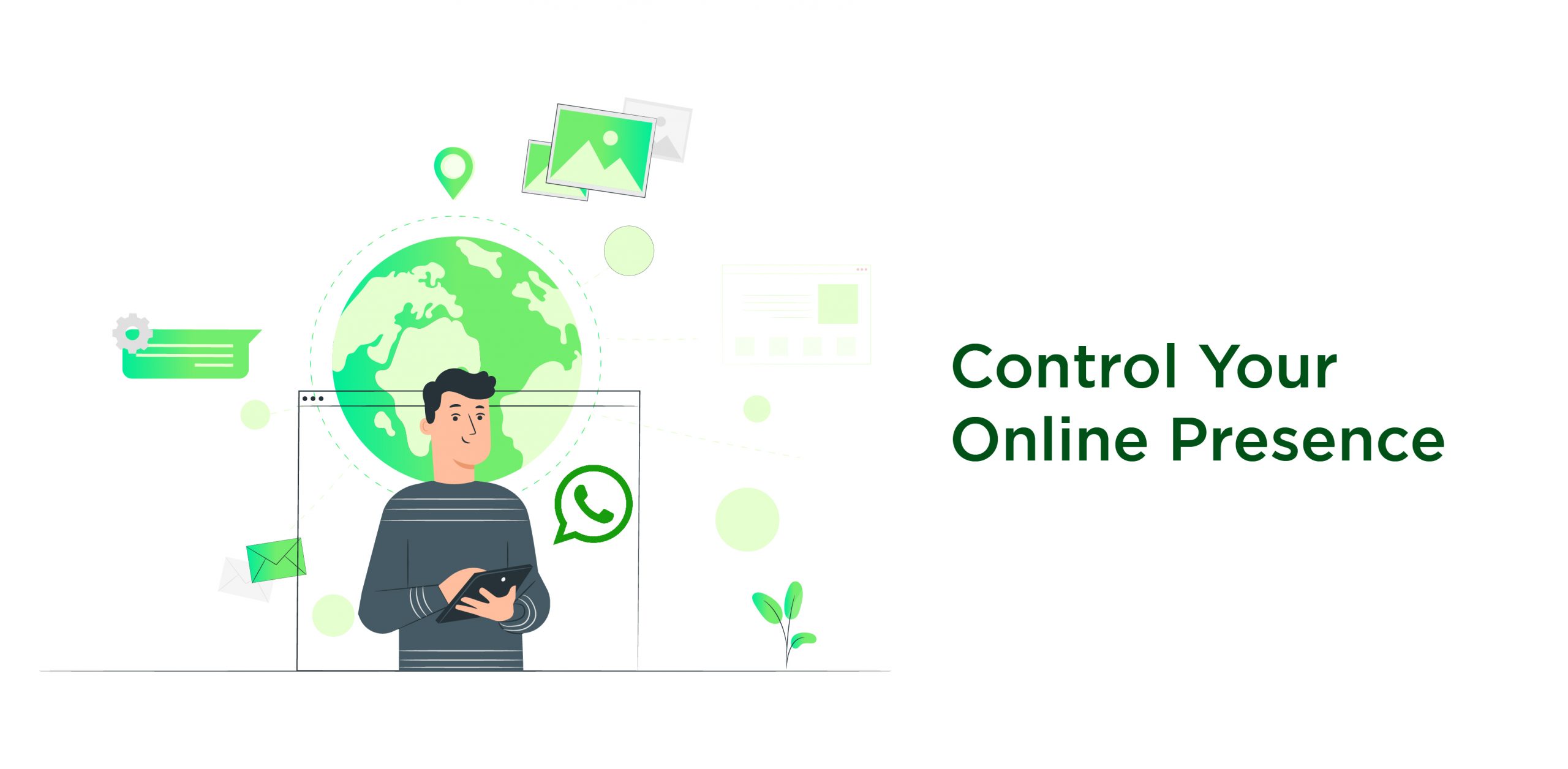 How often have we heard you were online and yet didn't reply? While you may be just surfing the web, your friends think you are ignoring them.
Well, no more passive-aggressive group chats and online sulking.
You can now control your online presence. Yay!
So, how does this work?
Before, you had no say in who could see you online on WhatsApp. It was the default for all users.
Now, you can chat with a select handful without your entire phonebook knowing you're there. WhatsApp will roll out a feature where you can configure who sees you online. Moreover, you can change the settings anytime.
Some Additional Good Stuff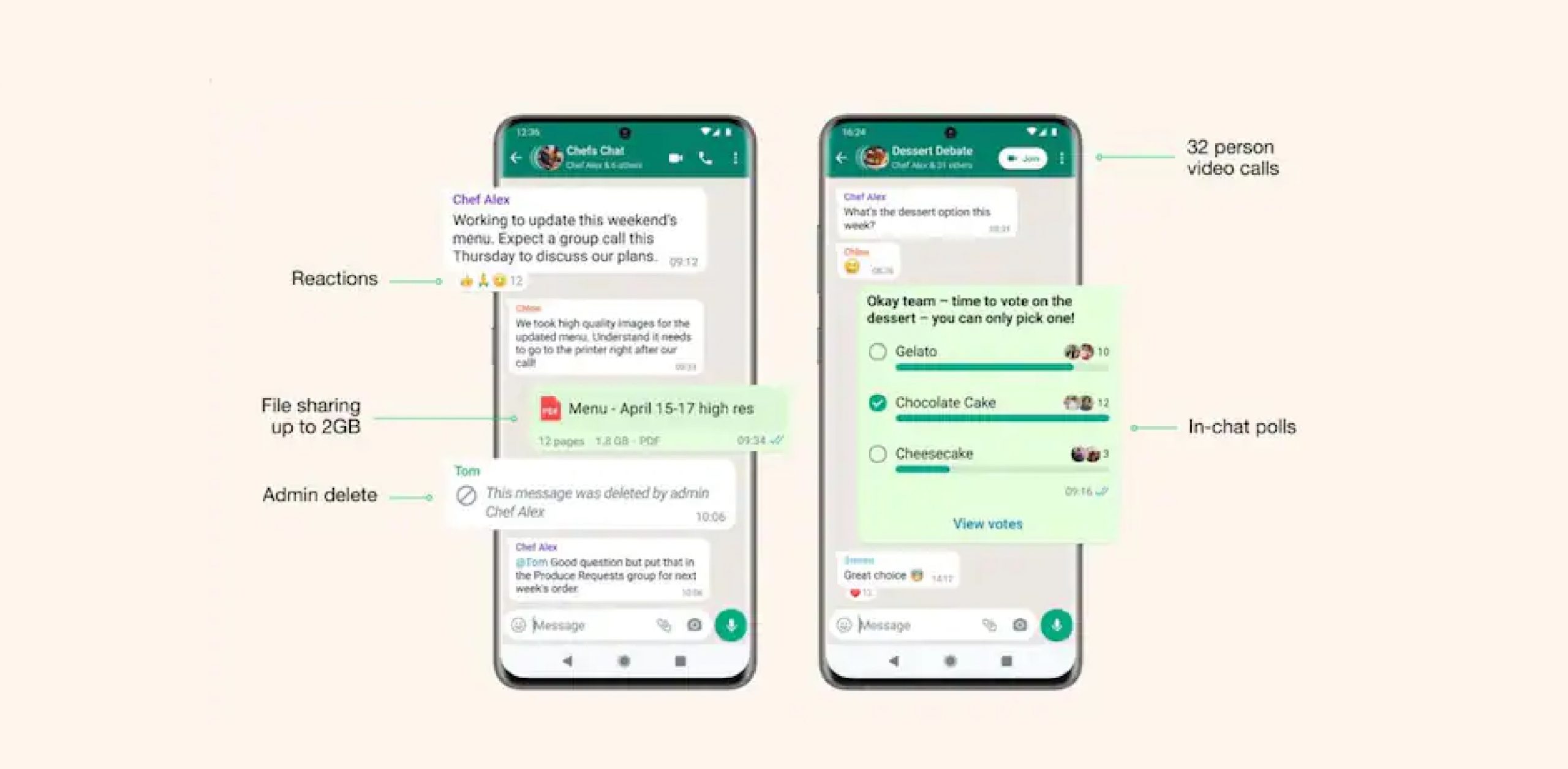 Here are some features that you may have missed out on during the previous updates:
Emoji Reactions - You can react to a specific message on WhatsApp chats. Just hold down the message, and a bunch of emojis will pop up.
Admin Delete - Power in the wrong hands doing you harm? Well, now you can get rid of them. Now you can remove other admins and demote them to members at your discretion. Delivering justice just became fun!
Extensive file sharing - no more pesky 50 MB limit on file sharing. WhatsApp has updated its file-sharing restrictions to 2 GB. Smile and share, people!
Stay Tuned, and Keep Your WhatsApp Updated
Zuckerberg and his minions have done a fine job of making our lives easier. Kudos to them. Keep your app updated as we wait for the update to roll out. Give your homies a call, and stay tuned!
How can you supercharge your business growth with WhatsApp?
Well, WhatsApp chatbots are a sure-shot way to increase customer engagement and sales.
Sign up on BotPenguin today to explore how to create the best customer experience.