Nearly everyone has a smartphone with reasonable data plans in today's environment. One aspect of smartphones that many people adore is voice assistants. Personal voice assistants are available online or through applications. According to studies, voice aids can increase your efficiency and productivity.
Assume that voice bots can be of great use if your team needs an aide. Voice assistants are used regularly by more than 60% of users. For instance, a doctor can use command voice bots to take notes while simulating a severe injury.
You must have heard about Databot and Suki now that you are aware of voice bots and desire them. Both these voice recognition tools rely on artificial intelligence. Suki and Databot are helpful in a variety of commercial fields. So let us know more about them.
What is a voice assistant?
A voice assistant is a piece of AI-powered software that enables successful speech-to-machine communication. Instead of listening to menus and calling corresponding numbers, which makes customers annoyed and confused, it allows them to voice-navigate the IVR engine.
Voice bots are designed to comprehend natural language by translating it into text formats and highlighting vital textual cues.
The TTS (Text-To-Speech) engine takes over to assist it in choosing the best response in text format, and AI handles the rest. TTS translates text outputs into voice outputs with vivid predetermined tones.
These AI-powered voice bots can comprehend complete speeches and react to them in a way that resembles a human. IVR, chatbots, and other systems may quickly deploy voice bots. Siri, Alexa, and Google Assistant are well-known and often-used voice assistants.
Databot vs. Suki: Complete Analysis
What is Databot?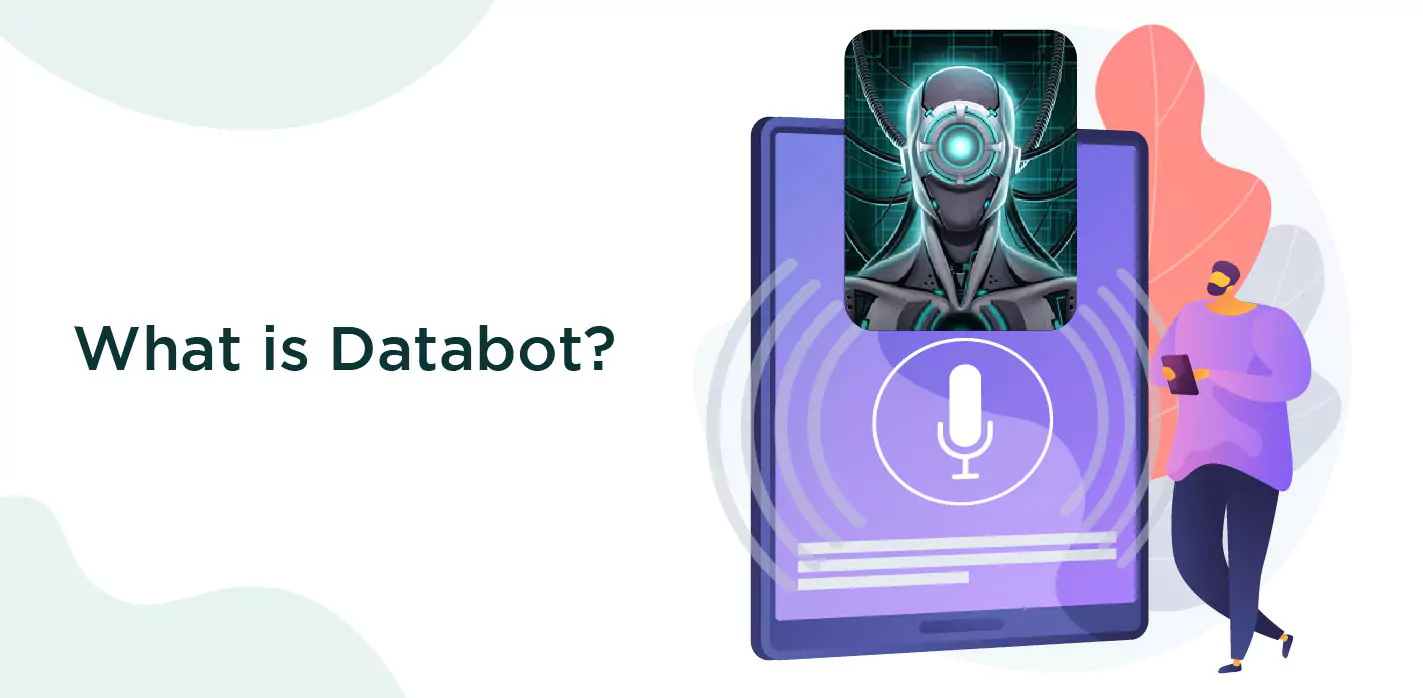 DataBot is a voice assistant solution for cloud-based or application-based voice assistants that can respond to any query. It learns to recognize the required subjects quickly and broadens its knowledge daily.
You can customize multimedia presentations using this assistant program by adding voice, pictures, and text. It may be your next virtual personal assistant for business, play, study, or leisure.
With the free module, you can ask DataBot any inquiry and get a verbal response. It will respond to questions regarding well-known individuals, arbitrary topics, fictional characters, funny insults, shopping lists, daily horoscopes, motivational quotes, birthday quotes, and much more.
It can also help update inventory management software and automate complicated order processing for online retailers. Businesses can modify the system to suit their needs thanks to the rules engine. DataBot notifies teams through email whenever there are problems with orders that require action.
What is Suki AI?
Suki is a virtual assistant for doctors that responds to voice commands and uses AI. It was developed to simplify administrative tasks for healthcare organizations. Suki helps doctors with information retrieval, dictation, and EHR integration. The business was established in 2017 and has its headquarters in Redwood City, California.
The health industry has faced the most challenges and substantial advancements during the last two years. The pandemic caused and continues to cause enormous hardship in the healthcare industry. It is now even more critical. When patients are afraid, and the number of patients keeps increasing, how can a doctor document everything?
Suki AI has advanced healthcare by promoting preventive care and the creation of new medications. It ultimately aims to transform therapeutic modalities to improve patient outcomes.
Suki AI technology has helped researchers make discoveries by analyzing complex medical data and drawing conclusions without requiring direct human involvement. According to its claims, diagnostic effectiveness can be increased by 70%. So far, the results are promising.
Databot vs. Suki: Features
Suki features
Suki offers up-to-date information
To identify medical issues, trustworthy information must be obtained appropriately. Medical experts use Suki AI and real-time, accurate data to accelerate and improve critical healthcare choices. Longer patient wait times, financial savings, and improved preventive measures can all lead to quicker and more realistic results.
Streamlines for tasks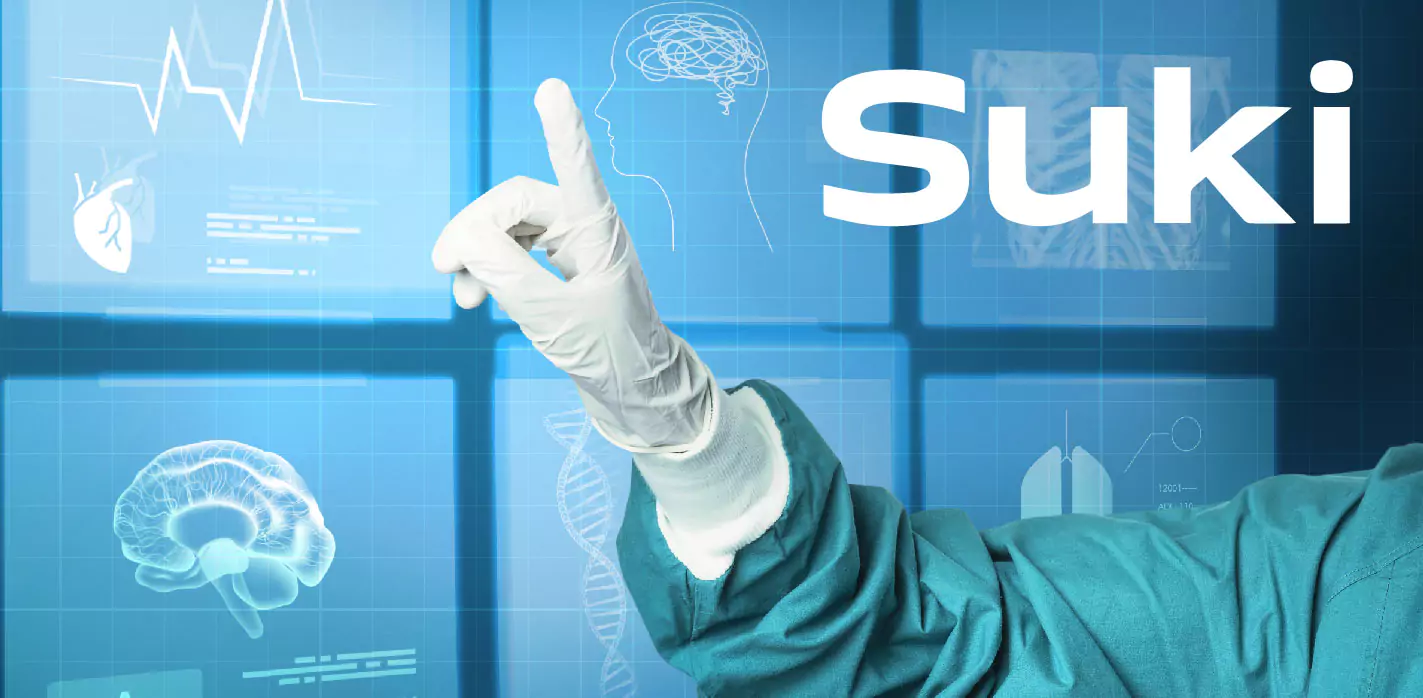 Artificial intelligence in healthcare has already impacted how individuals receive quality medical care. The improvements include appointment scheduling, translating clinical data, and tracking patient history.
Some developments include translating clinical facts, appointment scheduling, and monitoring patient history.
For instance, intelligent radiological equipment can recognize critical visual cues, sparing inspection hours. Additionally, appointment scheduling, patient tracking, and treatment suggestions may all be automated with other systems.
Suki offers up-to-date information.
To identify medical issues, trustworthy information must be obtained appropriately. Medical experts use Suki AI and real-time, accurate data to accelerate and improve critical healthcare choices.
Longer patient wait times, financial savings, and improved preventive measures can all lead to quicker and more realistic results.
Databot features
Modules
The components and instructions that make up a module. Depending on the modules loaded into its memory, DataBot's ability to help you changes frequently.
The basic module offers data, help, a guide, spoken discussion, a random topic, presentations and identifications, a flashlight, a countdown, a timer, and a chat. In the dictionary module, you can find the required words' definitions, alternate spellings, and antonyms.
Speech for a Presentation That Works
To make a presentation, DataBot analyzes the sources, condenses the information, and removes unnecessary or ineffective communication.

Play, stop, then resume.
The presentations are divided into parts and chapters to make it simpler for you to locate a particular topic of interest.
Databot vs. Suki: Benefits
Benefits of Databot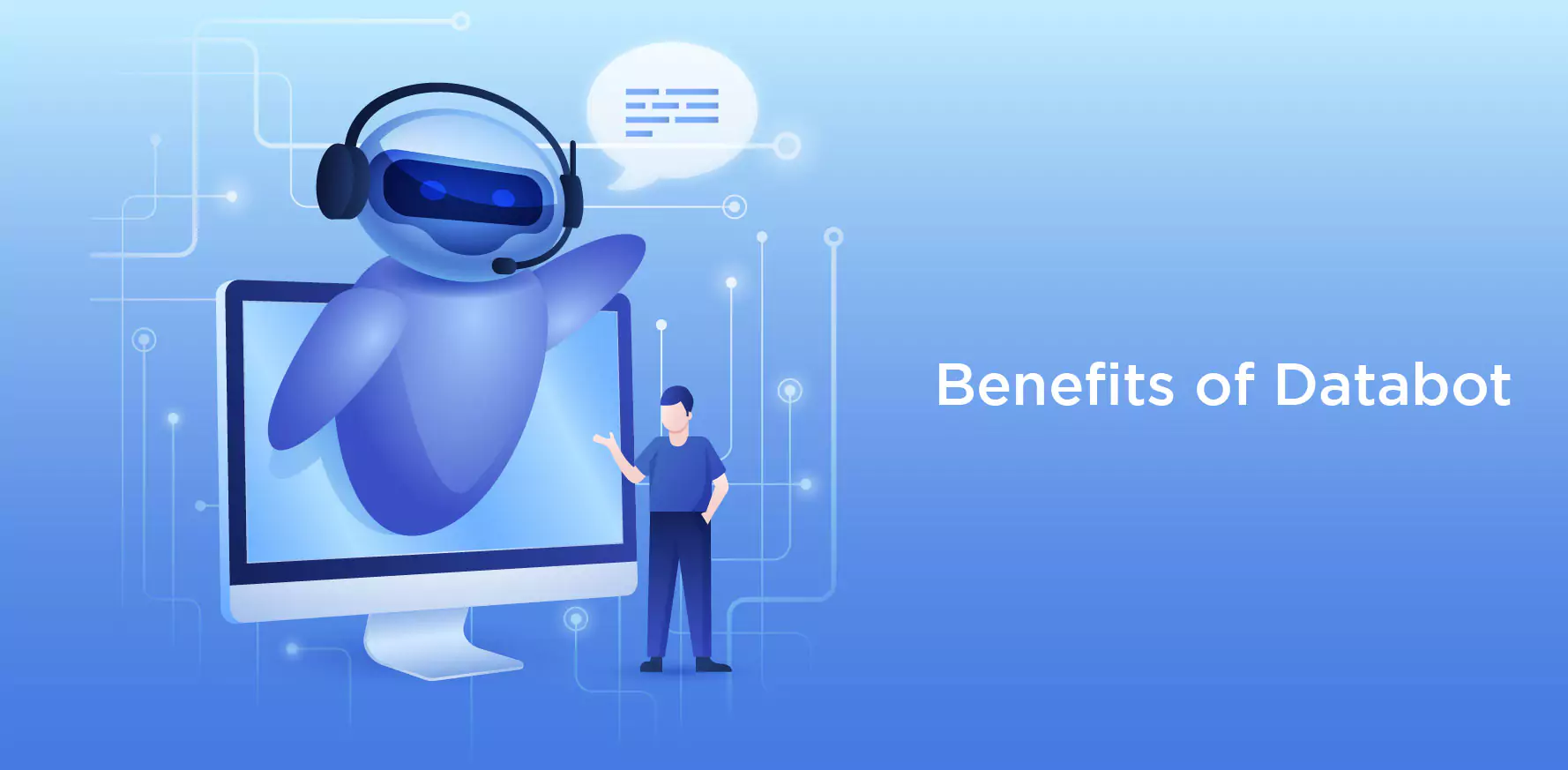 This virtual assistant consults online sources, including Google, Wikipedia, and RSS feeds, for accurate responses.

It generates summary pages that include your answer, pertinent data, resources, search tools, and links.

You can use DataBot on your laptop, tablet, or smartphone because it is cross-platform.

It makes it simple to distribute solutions via SMS, email, and social media.

To suit your preferences, you can change your assistant's language, voice, name, and actions.
Benefits of Suki
Suki Saves Time for Medical Professionals

Instead of spending their time filling out paperwork, medical experts can employ voice assistants to improve patient outcomes.

Thanks to voice assistants, patients can quickly get care at any time and place.

Additionally, individuals can use these tools to get health advice when they have concerns about their symptoms or prescription side effects.

It blends machine learning, natural language processing, and knowledge graphs to provide intelligent insights in real-time.
Databot vs. Suki: Pricing
Suki AI cost
To make complex workflows simpler, Suki interfaces with the Athena, Epic, and Cerner EHR systems. Suki Assistant can be used for practice at no cost. After your trial, special AAFP pricing starts at $149/provider/month if you want to buy a subscription (for Suki Assistant without Enhanced Review).
Databot cost
The minimum monthly payment is $299 plus a one-time onboarding cost. It is one DataBot Advanced feature.
FAQs
What is the purpose of DataBot?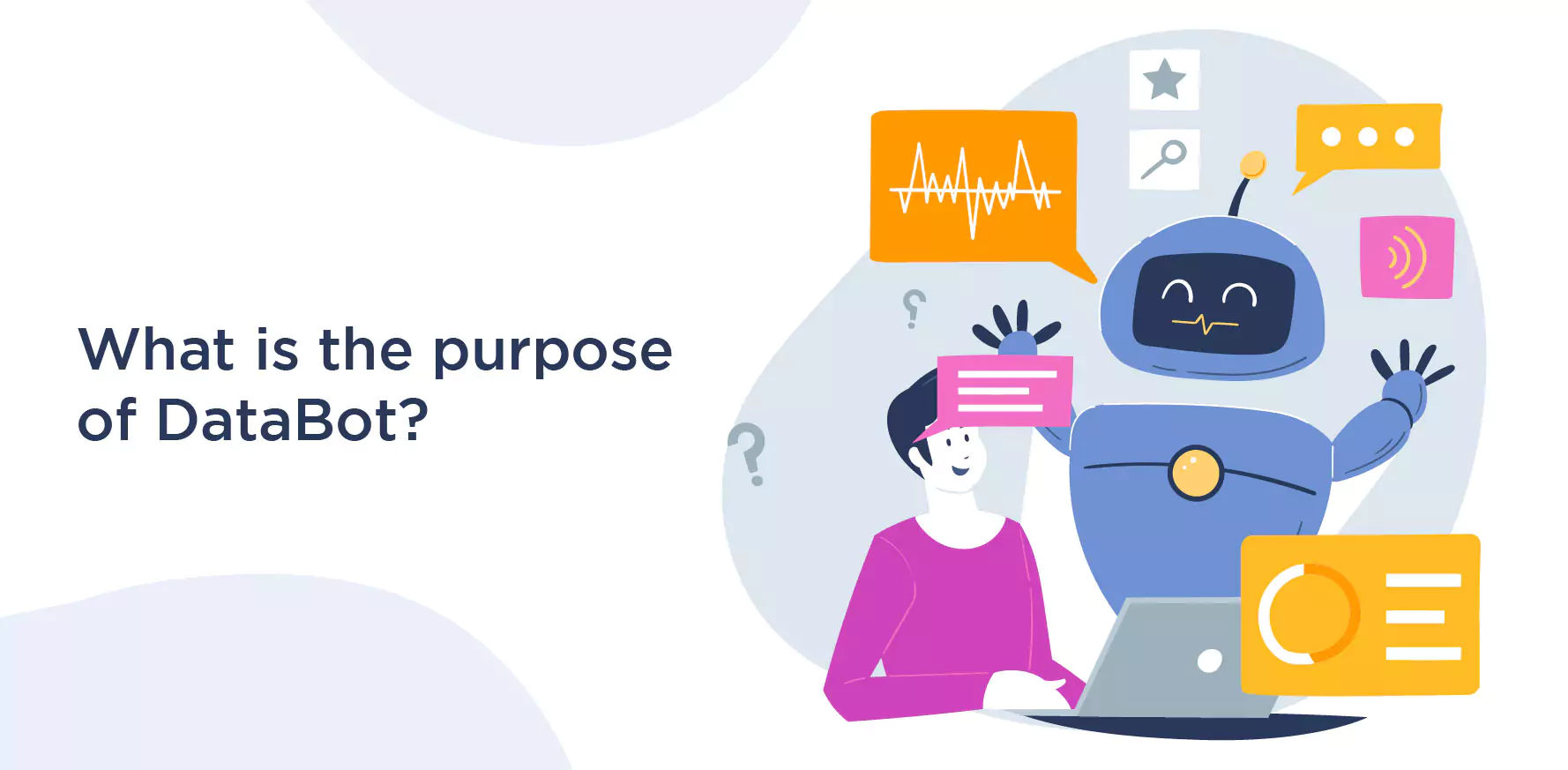 The virtual talking robot is called Databot! When you ask a question about a subject you are interested in, it responds with its voice. Images, search results, and multimedia presentations are returned to you by apps and services coupled with modules in their memories. While you travel, work, study, play, or unwind, use Databot.
Who is Suki AI's owner?
Venrock, Flare Capital Partners, Breyer Capital, InHealth Ventures, Andrew Deutsch, and 12 other investors are among those who have invested in Suki.
Conclusion
Artificial intelligence and natural language processing are features of the speech bots Databot and Suki. In connection with that, Databot is a voice assistant that has been computer-programmed to aid in memory storage. It includes modules like "dictionary," "horoscope," "puzzles," and more to create a unique multimedia display. Suki is an artificial intelligence voice technology for the healthcare and medical industries. It can manage every administrative and clerical work a hospital has.
Additionally, it helps medical professionals like nurses and doctors keep track of patients' medical records and retrieve them with a single command. Different uses exist for both voice bots.
Anyone can use Databot for work, classes, or enjoyment. Suki, though, is wholly focused on the healthcare industry, which is booming. Finally, each succeeds in their way. But Databot prevails in terms of features. The final choice, as previously stated, is yours.
Additionally, BotPenguin can help you level up your game if you want to build your chatbot.