Introduction
Automation is the evergreen aim of today's digital era.
Every business, be it small or medium, or large, aspires to become automated and enhance its customer care quality. Chatbots can be highly beneficial for automation and seamless customer support.
By automating simple tasks and providing quick answers to common questions, chatbots can free up your customer support team to handle more complex issues.
A survey by Drift revealed that chatbots could save businesses as much as 30% on customer support costs.
In addition, chatbots can provide customers with a consistent and personalized experience 24/7/365.
In this blog, we have described the 7 great chatbots for customer support.
Keep reading to learn more!
What are chatbots for customer support?
Chatbot for customer service is AI-oriented robot software that can simulate human conversation. They're becoming increasingly popular for businesses to save time and money.
There are numerous ways companies can use chatbots for customer support. Such as answering FAQs, providing product recommendations, or offering live chat support.
There are many different types of chatbots out there, so it can be tricky to know which one is right for your business.
To help you out, we've compiled a list of 7 great examples of chatbots for customer support.
1. BotPenguin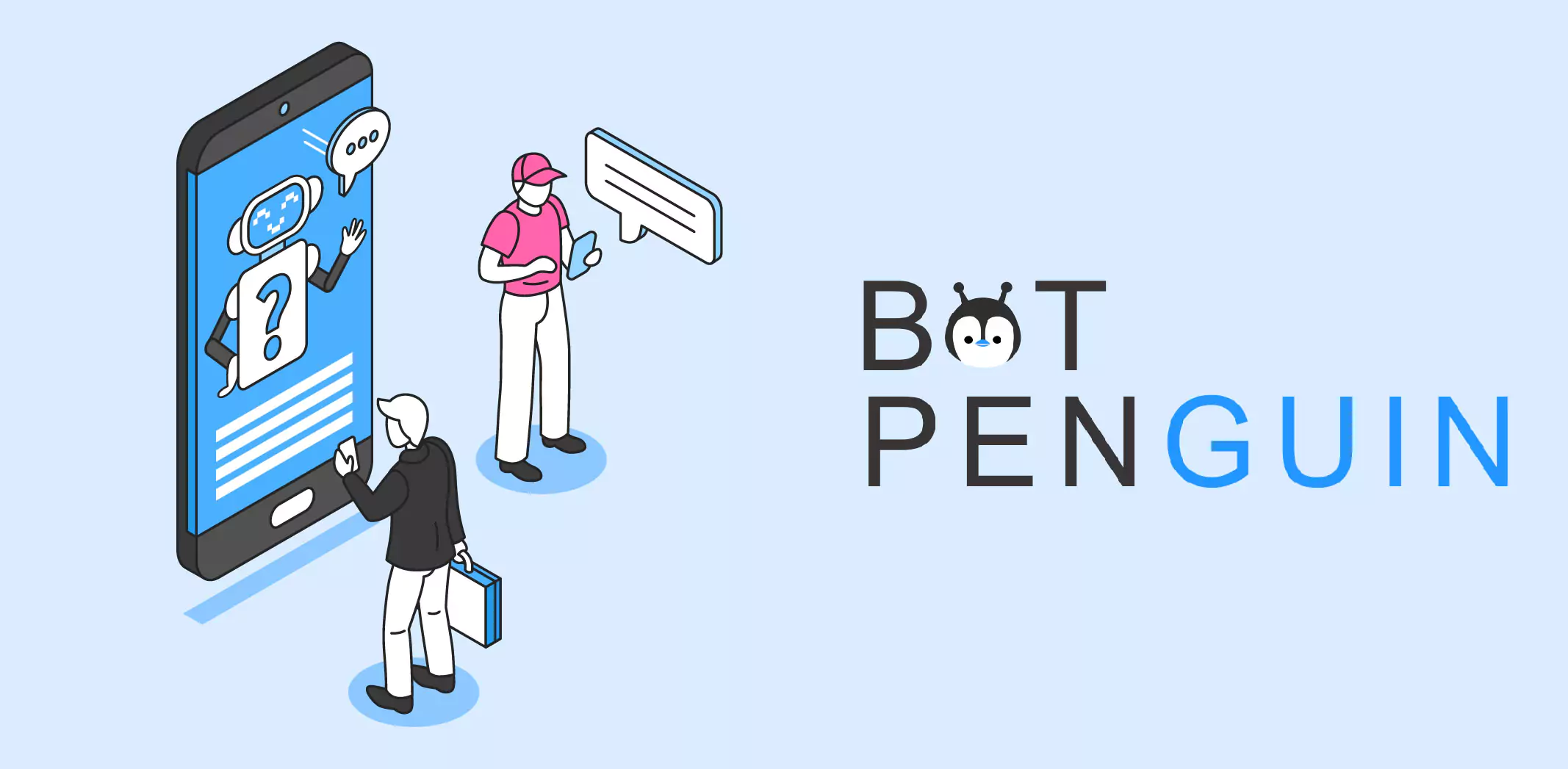 BotPenguin is an artificial intelligence (AI) driven chatbot generating tool for websites, messengers, and a variety of other platforms, which aids in the expansion of your business.
This allows the user to produce quality chatbots for interacting and engaging with their consumers quickly and effortlessly.
With BotPenguin, users can create unique chatbots that automate quick replies to customer queries. It answers their colloquial questions rapidly by assisting the customer in honing their searches.
Over time, it has been observed that using BotPenguin to devise innovative chatbots for a user's website increases lead generation by 40% and website use by 70%.
On the other hand, the bounce rate significantly drops by 40%!
This chatbot-building tool is unique because of its 24-hour accessibility, lack of human error, zero waiting and developing time, high conversion rate, and excellent lead generation!
One can quickly and effectively construct an AI chatbot utilizing BotPenguin, the leading platform on the market, and help users achieve great success with their pursuits.
Give BotPenguin a try today!
2. Domino's
The chatbots incorporated in Domino's business manage all the orders, maintain transactions, and deliver appreciable service.
The team members don't have to hustle around much in the customer support work as they have the chatbots working for them.
Domino's chatbots are accessible on social media platforms, and let customers order from a selection of popular foods.
Domino's chatbots assist the audience with delivery or takeout from a local location and further delivery details.
The chatbot provides a simple interface for placing an order or checking the status of an existing one through chat.
These chatbots run around the clock to instantly solve the queries and issues faced by users.
3. Sephora
One of the first brands in the business world to use chatbots on Kik and Facebook Messenger is Sephora.
The bot helps customers swiftly schedule cosmetic appointments, test on outfits, match foundation tones, and suggest the best products based on the person's history and many more.
The chatbot added to their website allows visitors to track orders, check inventory, pay for items, or even speak with a live person whenever needed or demanded by the customer.
Sephora has reported an 11% greater conversion rate for booking makeover appointments than any other channel with the incorporation of chatbots.
These chatbots aid in engaging customers with the newest fashion picks, modeling a profile based on their preferences.
Consequently, making the experience more fun for them and thus, converting them into loyal customers.
The digital revolution is proving to be ground-breaking in providing excellent customer service and a joyful shopping experience, which is possible only due to the use of chatbots.
4. TechCrunch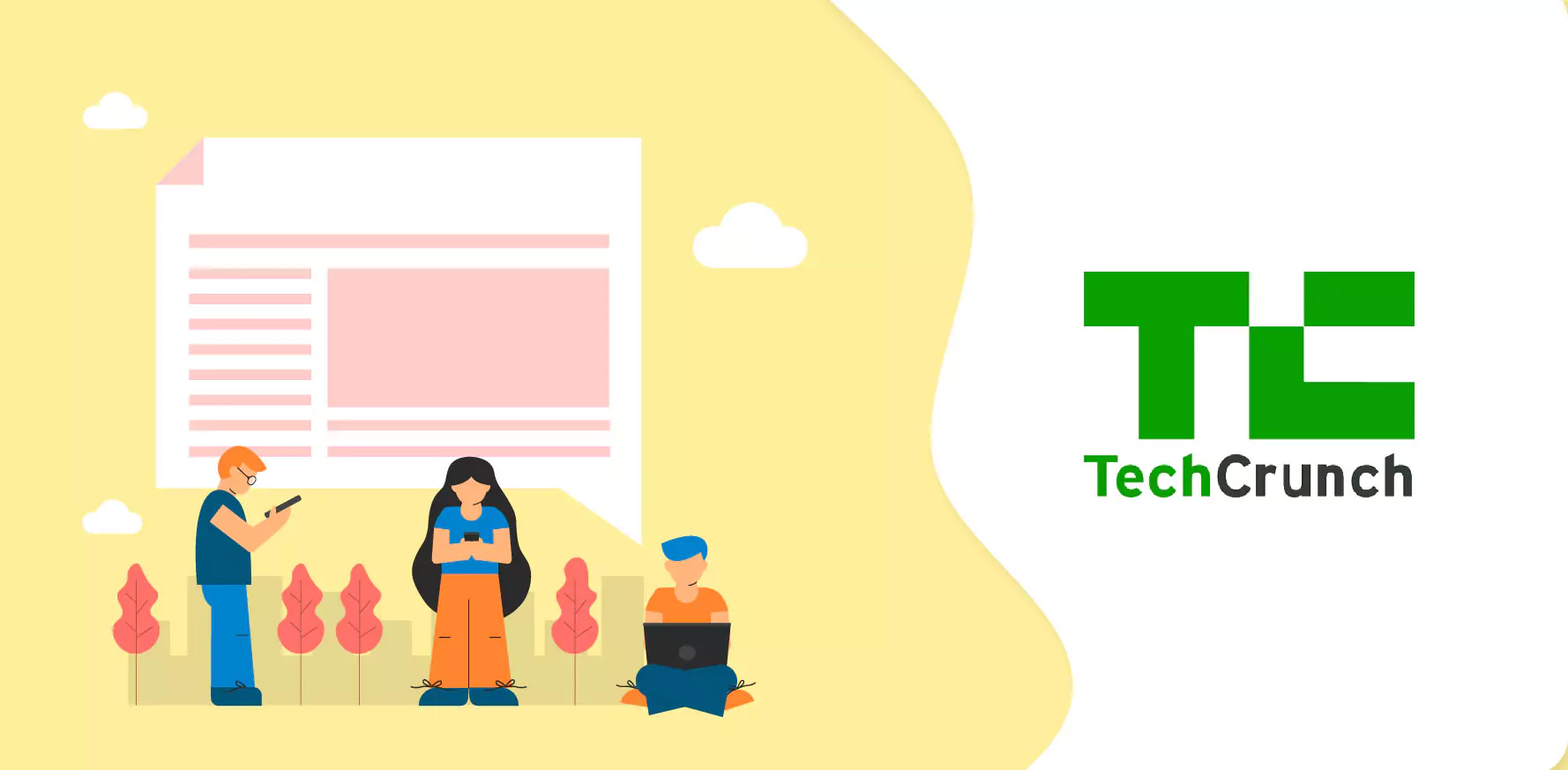 A technology publication called TechCrunch employs chatbots to deliver users engaging and entertaining content.
It provides personalized and unique content to users based on their interests.
Their recently updated chatbot version makes it a piece of cake for people to access the most recent information with just one click.
Chatbots ease the work by enabling conversational interaction, better natural language understanding, and unique capabilities for comprehending the users' needs.
Quite evidently, TechCrunch chatbots are very prevalent these days. To stay up to date on the things they care about, visitors can select the number of articles they receive monthly.
5. JetBlue Airline chatbot
JetBlue Airline users can take advantage of JetBlue Chatbot to interact and contact the team in case of any issues or queries.
For instance, a client can send a message asking what products are permitted in carry-on bags and then continue packing.
At the same time, they wait for a response, ask about the weightage allowed, or add an extra bag with the luggage.
Chatbots can solve all of these queries in seconds.
People are likely to have last-minute urgent questions before departing but lack time to search through FAQs or knowledge bases for an answer.
This is where only chatbots can save your balloon from popping out. An SMS bot always possesses the perk of instantly responding to consumers' questions.
They continue to resolve queries of customers who might have last-minute pressing questions before they board a flight.
6. Apple
Apple's website provides a customer service chatbot where users can submit help requests or query interrogations in just a single tap.
The chatbot immediately renders the results for the queries asked by the users. It dissolves the issue by sharing the most contextual information.
7. Amazon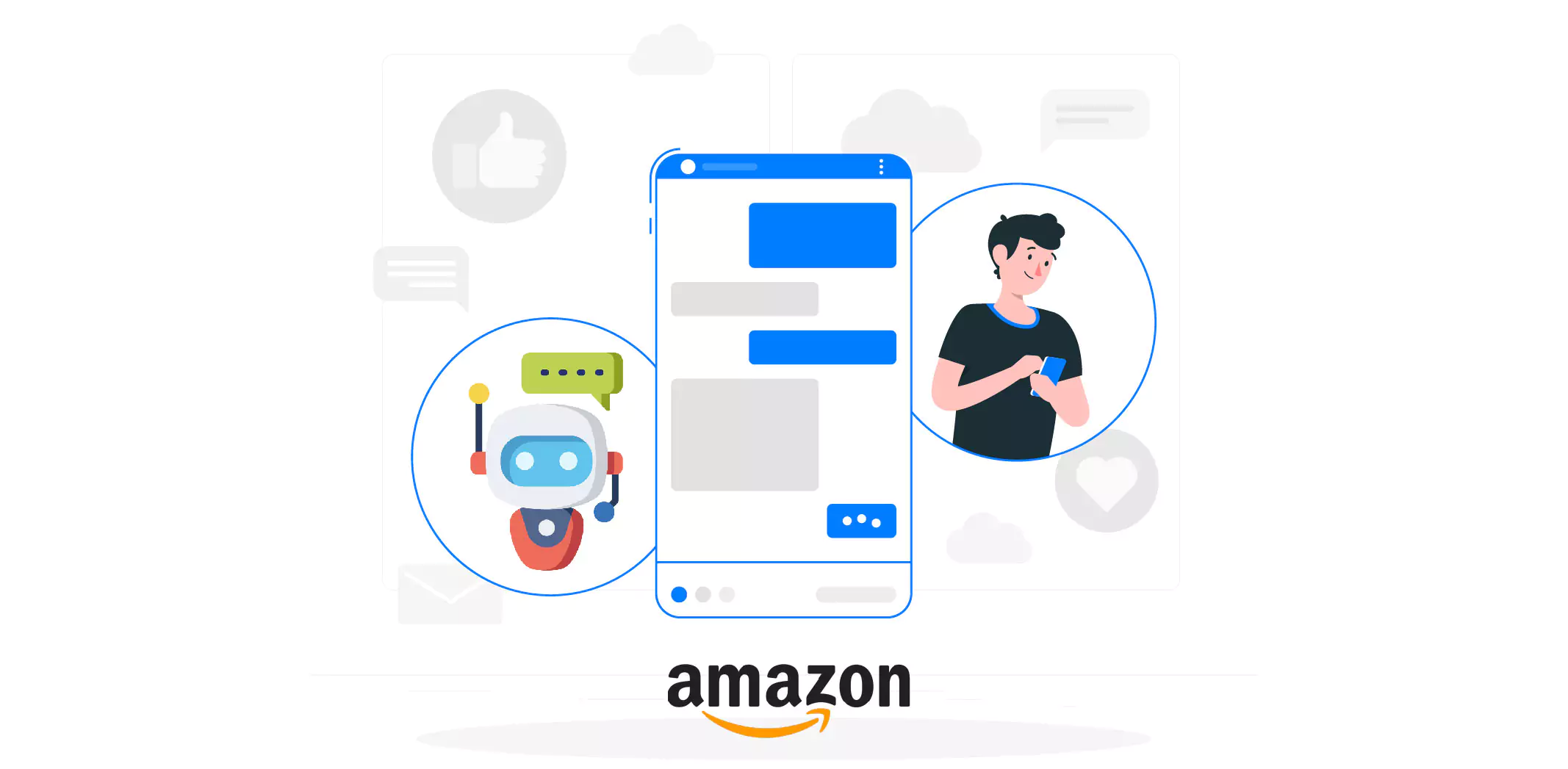 Since Amazon is a well-known e-commerce platform, many users may inevitably encounter problems or have queries.
A chatbot is a one-stop solution that helps to tackle these obstacles, as there may need to be more live support representatives to handle all consumer complaints simultaneously.
An automated bot can direct consumers to the solution stage rather than making them wait in lengthy phone lines or for a message response.
A client can commence a chat or call the conversation with a bot and get served with whatever solution and service they need.
Conclusion
The industry has benefited from the exponential growth of artificial intelligence and chatbots, which have produced accessible technologies for businesses connect with their customers.
Companies are putting a lot more effort into using self-service chatbots to assist customers, with over two-thirds (76%) of CEOs saying that the stakes for using chatbots have never been higher.
Don't forget to check out the Botpenguin AI-powered Chatbot if you're searching for a solution that enables your customer care support to have favorable outcomes.
For more information, give us a call right away!