The way people communicate has changed dramatically in the twenty-first century. Chatbots use AI to make life easier in an ever-changing digital landscape.
Being one step ahead of your rivals is one of the most challenging aspects of being a successful marketer, whether you work in B2B or B2C.
Finding an opportunity to engage quickly and begin the nurturing process with your audience is part of that.
It is your responsibility as a marketer to seize the moment and avoid losing their interest by not grabbing their attention right away.
The primary motivation for developing a chatbot for marketing automation is to achieve success in hyper-personalization. However, there is more to it!
53% of people say that being able to message a company increases their likelihood of buying from them. However, only 31% of businesses have incorporated a bot into their digital strategy.
This means that there is a new opportunity for marketers but let's see how this duo perfectly integrates and makes lead generation a piece of cake.
Chatbots for Marketing Automation: A Brief Insight
A chatbot is a hidden gem in marketing communication. It gives you plenty of opportunities to get more profit, customers, and business revenue.
The first thing that will draw your attention is segmentation.
Therefore, you are receiving a lot of traffic to your website from a wide range of sources, and all these sources will each check various pages on your website.
And there is going to be a part with plenty of leads. You are going to have a lot of traffic coming and going through your business. So segmentation gives you a start for all further communication.
Tracking is the thing that is going to be a real helper and a game changer.
Apart from tracking, you're also going to add more leads to the segments with the help of a chatbot because the chatbot also attributes your potential customers during the conversation.
You can also include the booking option in the chatbot.
It is all automated, and all the further emails with notifications are also automated.
So enjoy the power of automation!
Finally, if your chatbot determines that this person does not fit the ideal customer profile or is about to make a ten-dollar purchase, you can direct them to the self-service process.
Factors to consider including Chatbots in your Marketing Automation strategy
1. Chatbots encourage your customers to interact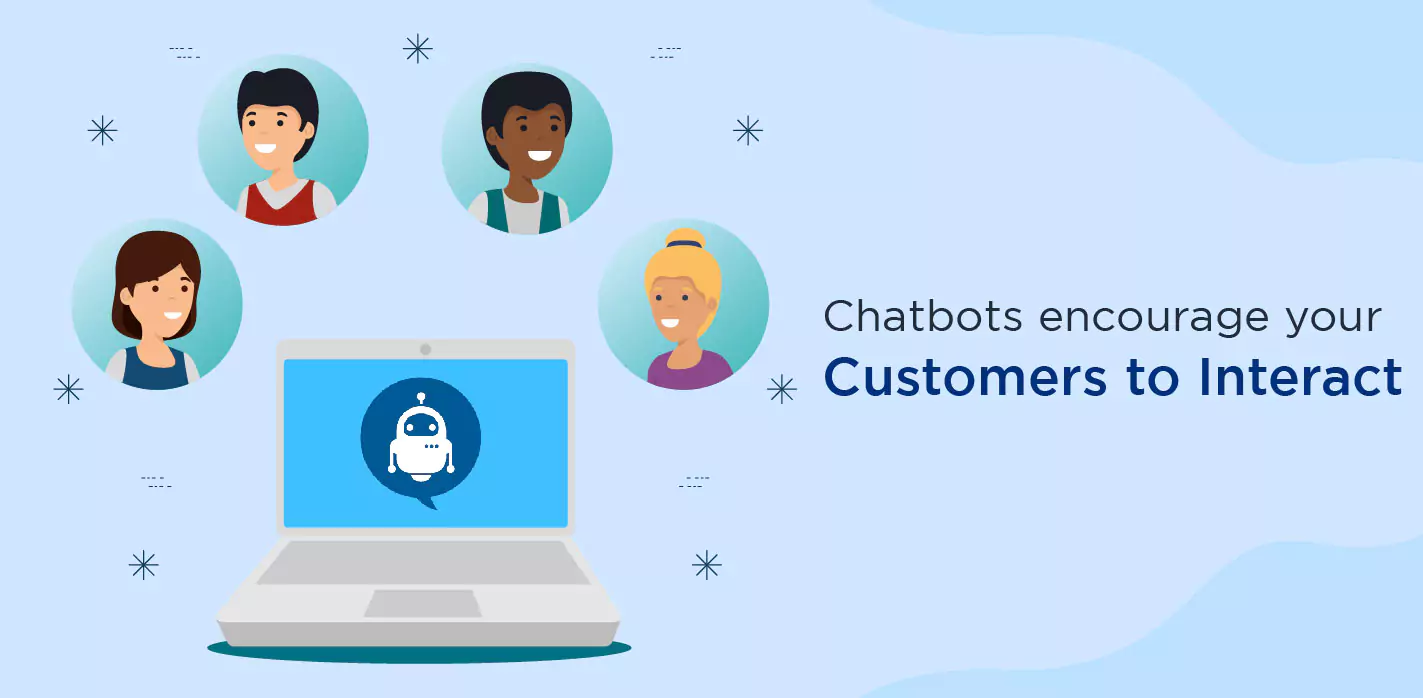 One of the reasons chatbots are such a useful tool is that they allow you to quickly start engaging with your customers and even encourage them to make the first move.
Still not convinced?
According to one study, 57% of customers prefer live chat when interacting with brands, and another found that 50% prefer it over other forms of communication.
Adding a chatbot could allow you to reach customers who have been avoiding interacting with you via email or phone.
2. They assist you in laying the groundwork for a more personalized experience
Personalization is essential when it comes to developing and maintaining a relationship with your customer.
While there are numerous ways to accomplish this, chatbots are a good starting point for making your customer feel as if they are receiving personalized attention and resources tailored to their specific needs.
This is because, instead of waiting for your lead to fill out a form and be entered into an automated campaign, you engage them in conversation right away.
As a result, your leads will believe that you are eager to assist them in solving their problems. It is a win-win situation for both parties!
3. You can gather lead information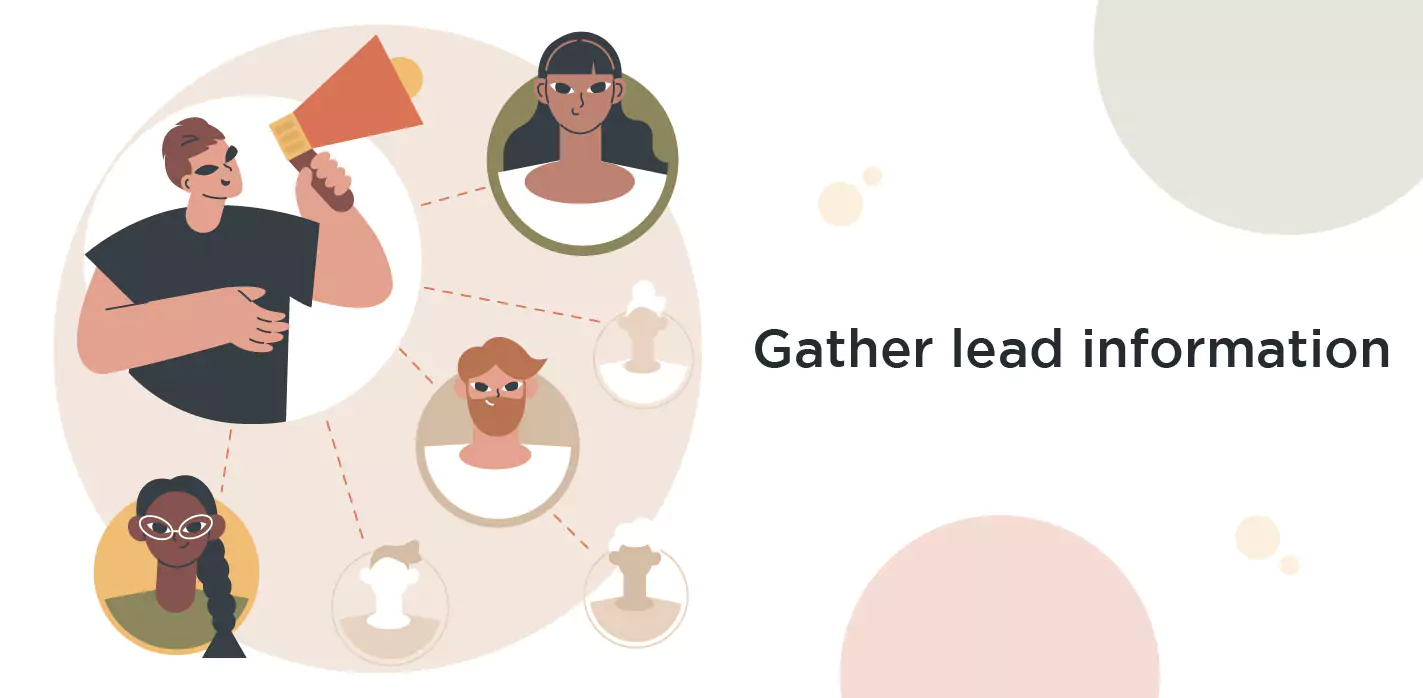 Chatbots shouldn't be your only tool for interacting with leads during the customer journey.
The fact that they can act as a starting point for you to start the nurturing process is one of their advantages, as was previously mentioned.
However, to keep things moving, you'll need to gather data to give customers the resources and tools they need to make a buying decision.
In order to learn more about your customers and what they need, you should program your chatbot to ask for their email addresses and other details.
Once you've gathered this data, you'll be able to use it to build the rest of your marketing automation strategy. Begin by categorizing your customers into lists based on their attributes.
Then, begin developing a relationship with them using automated nurture campaigns, tailored landing pages, or any other marketing automation strategy that shows you're paying attention.
Use Cases of Chatbots for Marketing Automation
Chatbots are the first thing website visitors see when they arrive. Here are some vital use cases of chatbots for marketing automation:
1. Your website, blog, or mobile app's first user encounter
A chatbot's presence on your website ensures the initial stages of conversation with a visitor before bouncing back to people.
It serves as a tool for its digital strategy and guarantees convenient customer service on evenings and weekends.
Some strong points of chatbots are:
The ability of chatbots to access a vast amount of knowledge is 100 times more quickly and efficiently than a human could.

The operation is managed automatically, so they are fast-paced.

365 days of nonstop service.
The chatbot assists your visitor at each stage of the conversion funnel and throughout their customer journey.
Awareness

Consideration

Decision

Retention
Finally, chatbots are also a new form of a tactical tool for fulfilling the needs of younger generations.
2. Lead nurturing to uphold the relationship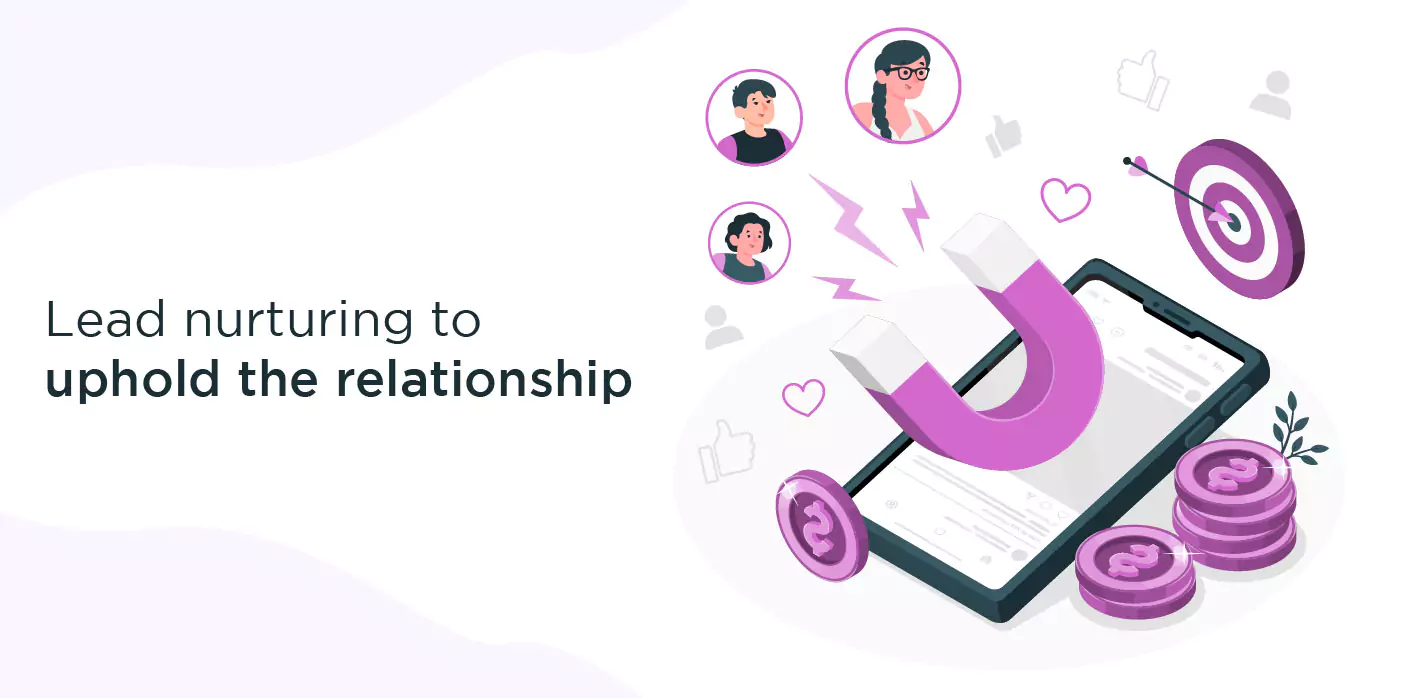 It has become crucial to cultivate a multi-channel relationship with your prospects to accommodate their preferences.
The chatbot then acts as a link in your communication chain, much like email or phone calls do.
3. Simple purchase processing
You can now envision placing an order end-to-end by chatting with a chatbot, a practice known as conversational commerce
For example, in a B2B scenario, we can envision that an office supply company offers the same order to its client company on a set date each month.
They only need to validate the order after verifying the quantities.
4. Social media
Some people want chatbots to be integrated into the primary instant messaging systems.
This will enable you to build a relational presence for your brand on Messenger and WhatsApp, where customers are spending an increasing amount of time.
5. Customer profiling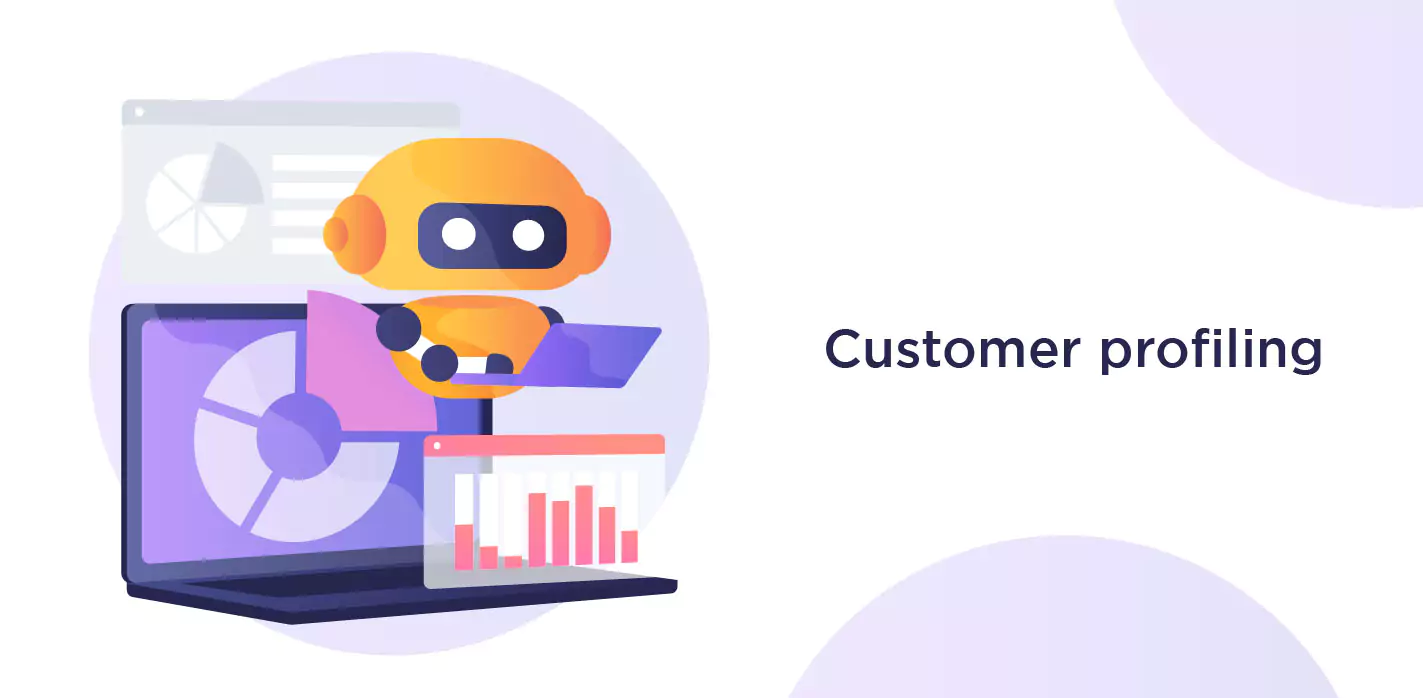 Today, bots can be used to create incredibly accurate customer segmentation.
The chatbot can match discussion data from conversations with the segmentation criteria of your personas.
It can then categorize and rank your visitors over time and through conversations.
Summing it up
In conclusion, the goal of marketing is to increase sales by distributing your product to a large number of people.
One of the most effective methods to accomplish that is to use a chatbot for marketing.
Chatbots unquestionably represent the future of marketing. They are transforming how we interact with companies and comprehend customer needs.
Grand View Research Inc. estimates that the global chatbot market will grow by 24.3% to reach USD 1.25 billion by 2025.
So, if you want to add chatbots to marketing automation tools or integrate chatbot development, you must get in touch with our team of experts.
At BotPenguin, we have experience in creating various types of chatbots for clients, no matter which corner of the world they reside in.
If you'd like a chatbot development demo or want to know how much it costs, feel free to contact us right away!