If you are into any business, your mind will hit with some common questions such as -
"How chatbot helps in lead generation?"

"What are the lead bots?"

"Are they benefitting or just a bluff?"
Let's get started and get the bucket of answers for all your questions.
Today, the chief element of online marketing is lead generation. Businesses are copiously dependent on relevant buckets of leads as it raises the traffic and increases the possibility of conversion of leads into future customers. AI chatbot lead generation further enables the companies to gain huge revenues. Online players or marketers are very well aware of the importance of lead generation. And to achieve this, they use numerous different strategies and tools to maintain consistency. Almost all industries are indulging in automation, which is taking up various roles that a visitor will perform manually.
AI (Artificial Intelligence) is the technology used to digitally transform businesses and automate their daily tasks. Most of the companies face a struggle when it comes to obtaining leads. That's where lead generation chatbot comes into play.
Lead bots are the latest and popular tools to assist marketers in connecting with their targeted audience in an effective and automated way.


Lead Generation- What?
Traditionally, lead generation is to draw the customer's attention via email blast and other ways. It can also be defined as the marketing process of capturing interest in products and services to initiate a sales line and allows businesses to nurture until they are ready to purchase. It can be beneficial for any type, nature, or industry (B2B, B2C). The complicated job is to recognize a good lead than just targeting the pool.
But the rising competition and much information making it more difficult for businesses to reach, track, and engage with their targeted audience. That's something lead generation chatbot helps with.
What are "Leads"?
"Leads," on which businesses rely on as every lead is a path to a loyal customer base and more revenue. It can be classified as a potential prospect in a sales sense. Whereas, it differs from different organizations. For some, a lead is a contact that is already known to be a potential client, while others view it as a sales touch. But one thing remains constant that is it can ideally become a future customer. Hence, the sales force and marketers are responsible for the conversion of leads. The staff can't work effectively and respond to every user round the clock. And to make the process fast and relevant, chatbot for lead generation deployed by the companies.
What is a Chatbot for Lead Generation?
Chatbots for leads (AI NLP or Rule-based bots) are designed to recognize potential prospects, initiate conversation, and generate interest for a company's products and services. The chatbot for the website cultivates buyer-seller relationships through a conversational approach and conveys relevant information to the users.
Oracle survey suggests that by 2020 80% of marketers plan to deploy a chatbot in some way or another.
Hence, it indicates that lead bots are taking up most marketplaces and supporting businesses to function precisely. Now let's find out what all benefits they are offering.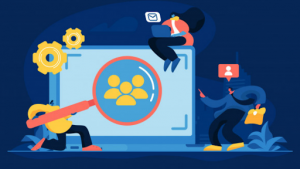 Benefits of Lead Generation Chatbot
Customized Experience
You might have noticed a generic-looking form asking for information like name, email address, and some other details. It's quite similar almost on all websites. It's no secret; these typical forms are tedious, and the process is more annoying.
The traditional conversion process isn't just irritating; it's also incompetent. Companies who fail to give real essence to their ai bots are likely to lose people from their sites.
However, lead generation chatbot can prevent this.
Think of having a chatbot for lead generation on your website and welcoming your visitors.
Having somebody to respond at the moment and convey all the needed information to the visitor. Isn't it compelling? Users will get everything as per their preferences without even looking for it for hours. The lead bots bring up the solutions promptly and deliver a hassle-free experience. It will convey a tailored experience and help you win potential customers. They give us the luxury of being effective in getting a customized journey for each lead.
Escalates Engagement
Gathering leads isn't an easy task. The major challenge is turning a visitor into a lead. And keeping them engaged for long to show why you're the right option for their requirements requires skills.
In today's bleak attention economy, thus this isn't easy.
Having an informative site with texts isn't an impressive way to accomplish this. Most people find these types of landing pages a little daunting.
Hence, no matter how organized your content is, it's tough to achieve a visitor's interest until you aren't able to educate them.
Lead generation chatbot can transfigure the whole process. Instead of letting your users read and skim through a pool of information, lead bots to deliver the relevant data instantly through a minimal conversation.
The user learns about the product and services conversationally without any struggle. It's far more engaging than a wall of text and increases engagement.
Soaring Conversion Rates
One of the significant motives of integrating chatbot for lead generation is to achieve higher conversion rates.
The most significant types of conversion for B2B sites are lead from form submissions. The collected information is what transforms visitors into potential partnerships and sales.
But as we know already, the process can be challenging.
Replacing standard tactics with bots can be the perfect solution.
When your website is up with a chatbot, you can quickly draw users and focus solely on engagement. You will notice a significant jump in conversion rates. Having a site with minimized elements and an impressive conversion process can impact your ability to earn loads of leads. The collected information by the lead bots can be directly sent to your sales team or CRM.
Take appropriate steps in turning them into a customer.
Convenient
Going for a purchase involves numerous factors. Your customers have multiple questions, and if you'll be successful in providing all answers conveniently, then you got him.
Almost everywhere, the website is the only stop, where the user has to research all their options and still not get anything.
However, if you want them to know that your brand is right for them, you need to act fast and deliver a unique platform. Deploying a chatbot for the website will help you in educating your prospects at the right time.
They give reasons for visitors to stay and let them make the final decision. Conversational interfaces are more comfortable to use on mobile phones. With this, you'll be able to generate a place for them to play conveniently.
On the Spot Reactions
AI chatbots aren't here to replace us, but to support us. They are most functional when used along with the customer journey. They support the team and get in touch more efficiently with the customers.
Lead generation chatbot is designed to replace generic forms and is excellent at asking basic questions and saving data in real-time.
Real-time elements help in integrating your human with lead chatbots. You can make your bot ask relevant questions to identify their issues and high-quality leads.
This organized system reduces customer frustration and lets the decision be made that time itself.
Cheap and Trouble-free building
Yes, it is cheap and easy to build!
You'll come across numerous platforms offering bot creation with simpler steps. The constant rise of code-free platforms helped businesses of all sizes and backgrounds to get chatbots at a minimal cost and effort.
Building lead chatbots is no longer a complicated affair. With code-free platforms, you can create a bot without any IT support and forget about months on a single project.
It's that simple and convenient!
Better ROI
Juniper Research suggests by 2022; businesses will have a cost savings of $8 billion annually through the integration of bots. They bring immense opportunities for trade by generating impressive experiences for your users. You can classify them as a long-term investment with an in-depth understanding of your purpose. They will enrich, differentiate, and improve your overall customer services. Hence, at last, you will get a chance to enjoy a better return on investment.
Segments Customers
Segmentation can be defined as using data to create meaningful and relevant audience categories. It is done considering numerous factors like interest, gender, age, demographics, and preferences. The motive of segmenting is to deliver a better pitch and relevant responses to the leads.
Lead generation chatbot helps generate more qualified leads and segregate as per predetermined standards. Nurturing the leads gets more impactful with a segmented audience.
Fix appointments 24/7 via lead bots
This is mainly seen in B2B businesses, healthcare, and hospitals with many personal meeting-related requests.
With bots, customers can book appointments, and the booking information would go directly to the relevant team.
This prevents investing extra cost in hiring human resources and trouble handling appointment traffic.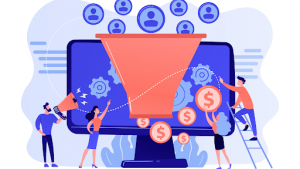 By integrating the best chatbot for lead generation, you can:
Schedule appointments even when no one is present.
Automate lead capturing 24/7.
Send confirmation via notification or email.
And that's how it goes!
Final Thoughts
Lead generation is one of the crucial parts of every business out there. Lead generation chatbot is becoming more popular to capture leads and handle company interactions.
Isn't it great?
It means you can be one step ahead of your competitors!
Employing lead generation strategies will serve you better conversion rates, and it helps your business boost in the long run.
So, to sum it up, final pointers are a chatbot:
Customises user experience.
Simplifies and efficient lead generation process.
Keeps users engaged for a long time.
Delivers information promptly.
Connect segmented leads to the relevant team.
Therefore if you are not yet up with your bot, then you must look at "BotPenguin." It is a unique platform offering hassle-free bot building processes with no extra effort.