Real estate is considerably more complicated than just location, location, location. There is much information on buyers, sellers, their finances, and tastes, among many other things. Therefore, utilizing a potent artificial intelligence tool to facilitate their task makes a lot of sense.
This sector has already learned about its benefits and is taking strides toward making full use of AI to make their work more efficient, worthwhile, and lucrative. So what is this blog all about?
This blog tells you 5 ways in which chatbots can revolutionize the real estate business. So let us get started!
Five ways chatbots will revolutionize the real estate sector
1. The chatbot will make your primary point of contact automated.
If you want to provide live chat assistance on your website 24 hours a day, seven days a week, to help customers make faster decisions, you no longer have to hire specialized customer care personnel in shifts.
Multiple visitors can be served at once by a conversational chatbot without making them wait for a person to connect and respond to their questions. This automation and immediate reaction will undoubtedly result in cheaper operational expenses for your company and faster response times that will boost client satisfaction.
2. The chatbot will provide efficient lead qualification.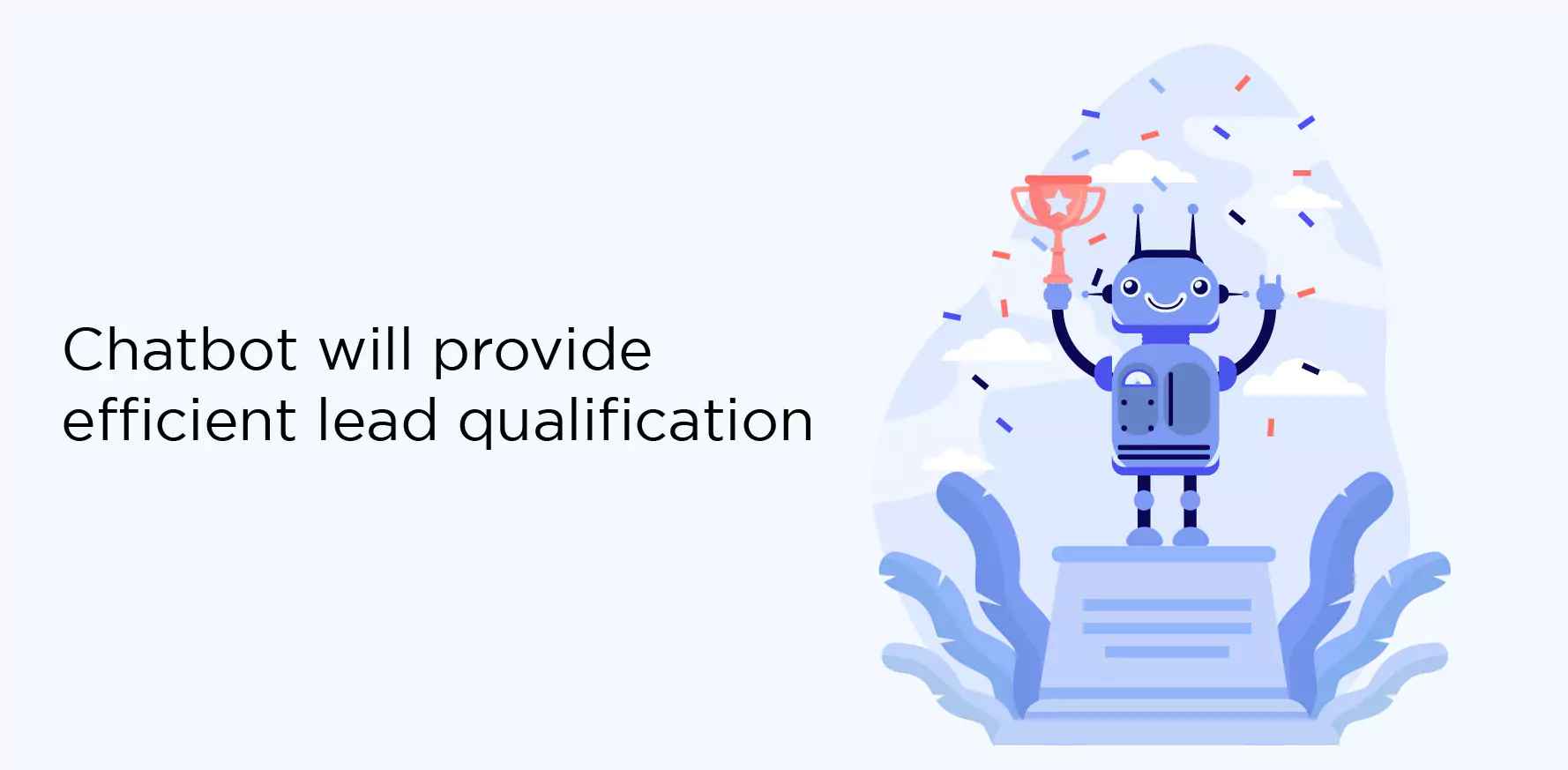 Conversational bots employing a series of questions to determine a visitor's degree of interest may now manage the lead qualification process. By comparing the visitor's behavior to past lead interaction scenarios, it may choose whether or not they are viable leads and issue lead maturity scores.
Leads with a better score are more likely to become deals and can be forwarded to natural agents for additional interaction. The chatbot itself may continue to nurture those with lower scores by giving them more details about the property with which they need help.
3. The chatbot will schedule property tours and meetings.
Nobody can argue against the value of in-person consultations, online chats, and one-on-one phone calls when buying and selling real estate property. Realtors can comprehensively understand a client's needs through personal encounters. The problem is that your real estate agent can only communicate with some prospects.
As a result, you should schedule appointments with all interested potential clients. This procedure may be automated, and meetings between agents and potential clients can be prepared quickly with a real estate chatbot.
An AI chatbot may ask a potential buyers if they want to meet a realtor or tour the home after showing property listings. The bot can be asked to plan a visit at the prospect's convenience. This way, you won't have to worry about constantly making new connections. A virtual assistant will be available around the clock for you.
4. The chatbot will automate instant customer-real estate chat on Whatsapp.
Conversational AI is now enabling real estate agents to conduct 1-on-1 discussions with prospective customers on the same chat platform, in addition to booking appointments. Artificial intelligence-driven automated chatbots for WhatsApp let a human agent take over a discussion anytime a client requests it. Realtors are now more profitable since they can close deals quickly and take proactive steps to nurture leads thanks to this rapid bot-to-human transfer.
5. The chatbot will recognize your clients' needs.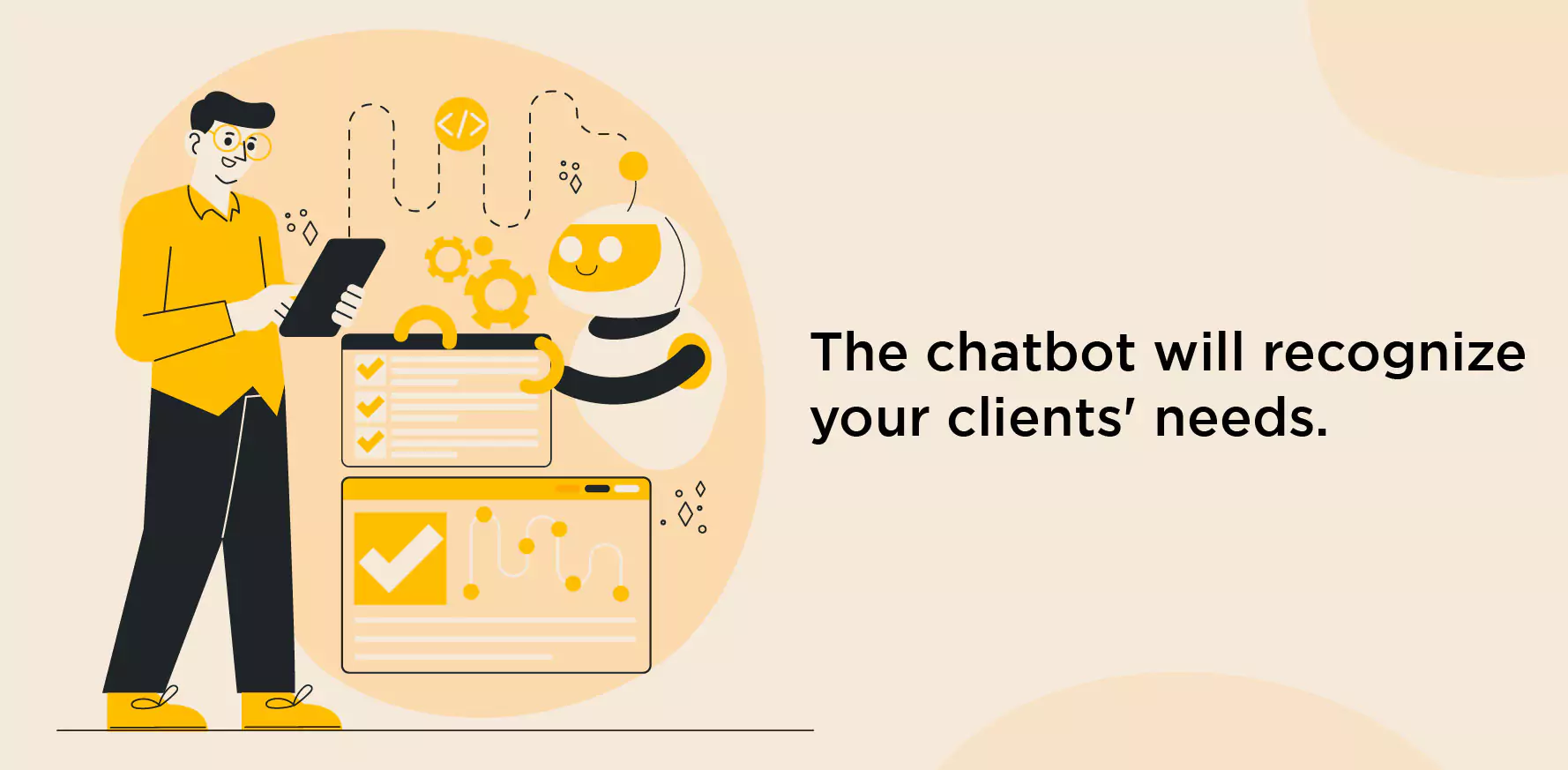 Your performance matching potential tenants' interests and budgets will determine your ability to draw purchasers and renters. The most approachable and effective way to get a variety of data from your target market is with a real estate chatbot. Rich insights on the kinds of homes individuals are searching for, the most popular neighborhoods, the ideal budget for target clients, and much more will come through conversations between prospects and the bot. As a result, you may effectively steer your company towards more outstanding real estate transactions.
FAQs
What is a chatbot, and how might it be helpful to the hospitality sector?
Hotel chatbots can assist by offering round-the-clock customer support. With the help of such chatbots, consumers may obtain a prompt answer at any time of day, even if a customer support representative isn't immediately available to do so.
Conclusion

If you have sufficient experience in the real estate industry, you are well aware of how much of it has moved online in terms of real estate business. Home buyers use the internet to research properties, from browsing listings to visiting them virtually.
A house buyer and seller research study claimed that 50% of home purchasers look for listings online. Considering how simple house hunting has become because of the digitization of information, it becomes abundantly clear that chatbots are changing the face of real estate business.
BotPenguin is the best AI chatbot that offers appointment features. You can go ahead with this platform if you want to interact with more and more customers to revolutionize your real estate sector.