It is a common fact that artificial intelligence is reshaping eCommerce and customer service media. The evolving artificial intelligence has led to the creation of AI chatbots and virtual assistance.
Many different platforms provide chatbot services. Yes, and today we will talk about one of the most popular AI chatbots, the Mitsuku chatbot.
Mitsuku chatbot is a communicative computer program that talks with people through text or voice. This chatbot is widely recognized as the most human-like artificial intelligence chatbot.
With Mitsuku chatbot, you will have a virtual friend to talk to at any time of the day. Mitsuku chatbot has also been a five-time Leobner prize winner since 2016.
Continue reading to find out about Mitsuku chatbot's pros, cons, and alternatives.
What are Pandorabots?
More than 300,000 chatbots have been developed on the Pandorabots platform. It is known as one of the world's oldest and biggest chatbot hosting services, including the highly regarded Mitsuku chatbot.
With the help of Pandorabots' cloud-based services, developers and businesses can create conversational user interfaces for their software.
Additionally, the Mitsuku codebase may be licensed from Pandorabots and included in other chatbot programs.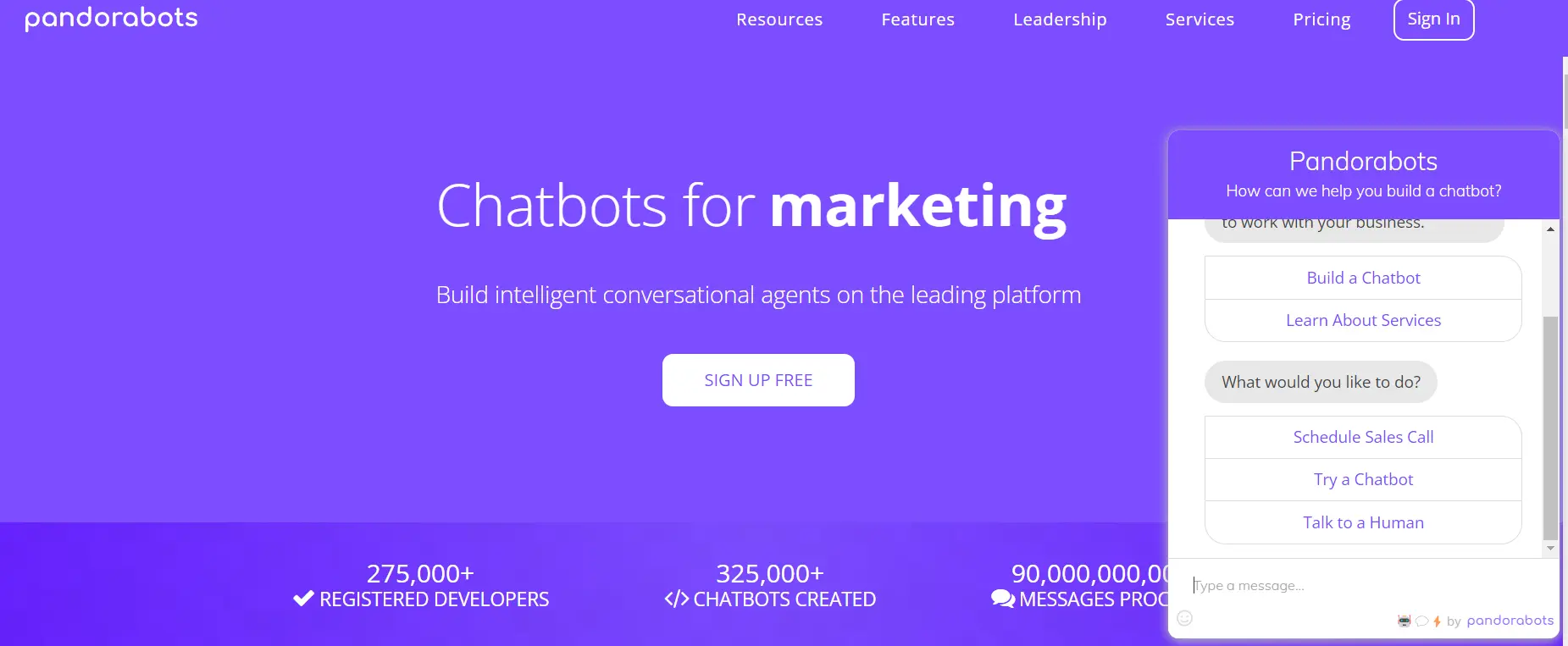 With Pandorabots, you may create bespoke corporate plans, a free service with a monthly cap of 1,000 messages and two bots, a development plan with a cap of 10 bots, and a cost of $0.0025 per message.
The Pandorabot platform works well for developing "AI-driven virtual agents." It is used for entertainment, education, virtual help, and advertising.
What is Mitsuku Chatbot?
According to claims, the most human-like conversational bot in the world is Mitsuku. The chatbot has often received the Loenber Prize for having conversations that seem the most human. The Pandorabot platform was used to construct Mitsuku.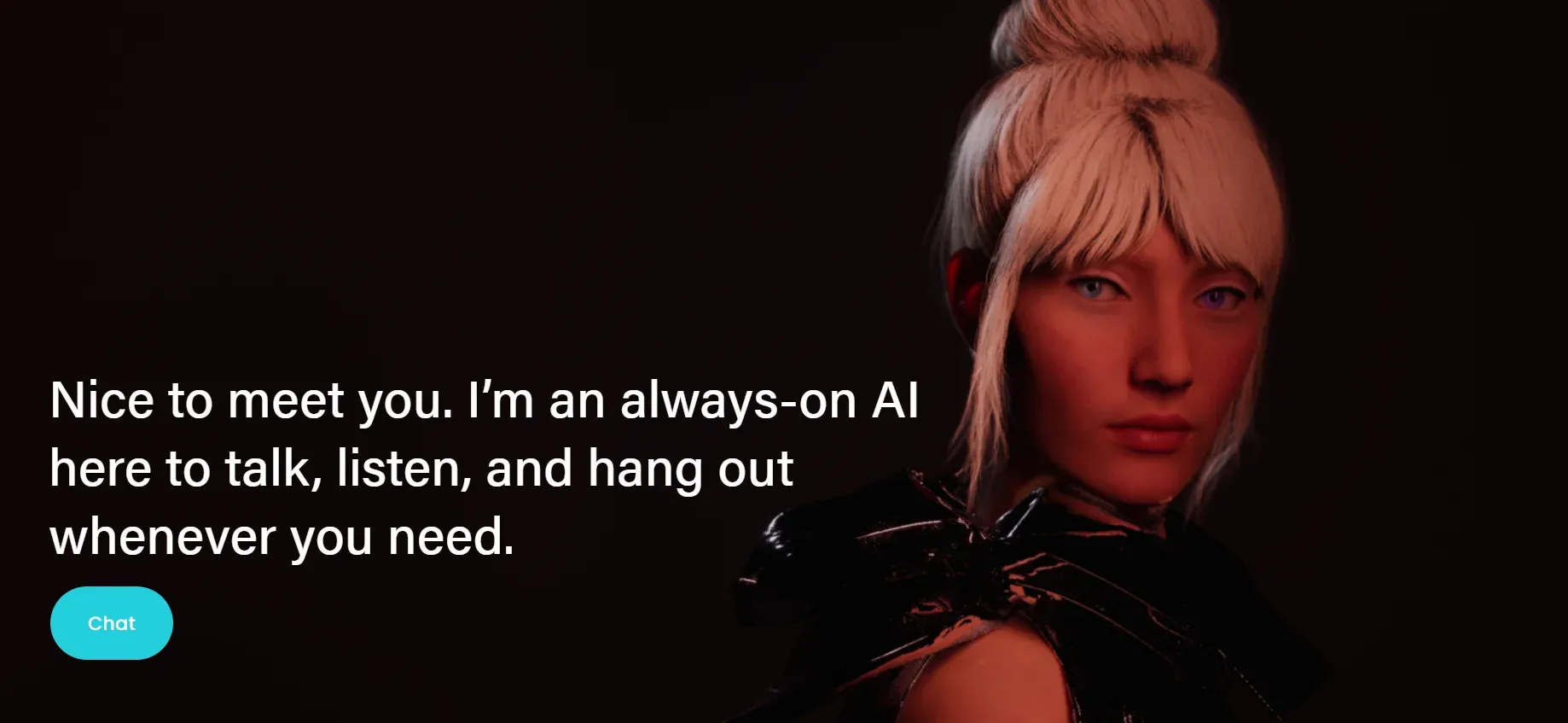 The platform supports Artificial Intelligence Markup Language (AIML). It is an open-source scripting language that facilitates advanced interactions while being simple to use even for individuals without programming experience. Its bots may be created and deployed on major messaging services like Twitter, Telegram, Line, and Slack, as well as the web, mobile devices, and home hubs.
Mitsuku serves no function other than to amuse its customers. If you have sophisticated coding abilities, you may design a chatbot that works for your consumers and is comparable to Mitsuku. You may purchase a license from Pandorabots to use the Mitsuku codebase in another AI chatbot application.
What are Mitsuku Chatbot Pros?
It has among the top open-source libraries for AI chatbots.
It employs AIML, an open-standard scripting language that is used to create intelligent bots in addition to complex dialogues.
Development in a sandbox is offered.
Chatbots will function on platforms including Twitter, Telegram, Line, and Slack, as well as the web, mobile devices, and home hubs.
Shortcuts are offered by a library of pre-defined information.
It has a flexible set of tools that enables users to build lifelike chatbots.
It has cost-effective pricing and several other consumer services

Apart from Mitsuku, Try BotPenguin, a great chatbot for almost anything.


What are Mitsuku Chatbot Cons?
Due to the requirement to describe input/output pairs and rules, AIML may make creating a bot time-consuming and challenging.
Less than 80% of questions are answered correctly.
It runs on a platform that is not your own.
To make things work, you'll need some programming knowledge.
Integrations with third parties will cost extra.

What if you create your own chatbot without such Cons? Try it Now!

Apart from Mitsuku, Try BotPenguin, a great chatbot for almost anything. And, it also offers chatbot creation for social platforms, websites, wordpress: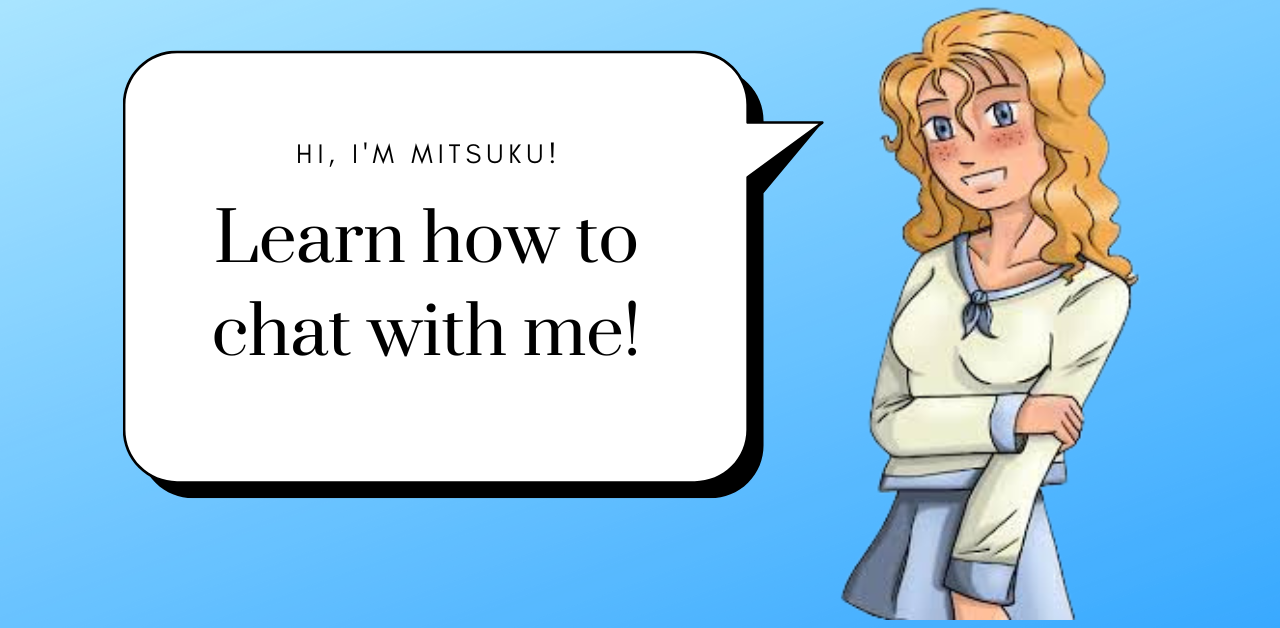 What are Mitsuku Chatbot Alternatives?
Just like Mitsuku their are other Chatbot alternatives too such as
ALICE
You can communicate with ALICE, an all-purpose AI for the Discord platform, just like you would with a human being. It's a wonderful method to interact with people and spend time with them. To have fun, you can entertain your friends and family by sharing your dialogues or some amusing jokes.
It takes advantage of top-tier artificial intelligence to provide the appropriate response to the query you have posed. Therefore, it's a fantastic approach to learning about certain topics.
Imperson
Imperson assists in the development of specialized chatbot solutions to automate the customer's everyday experience.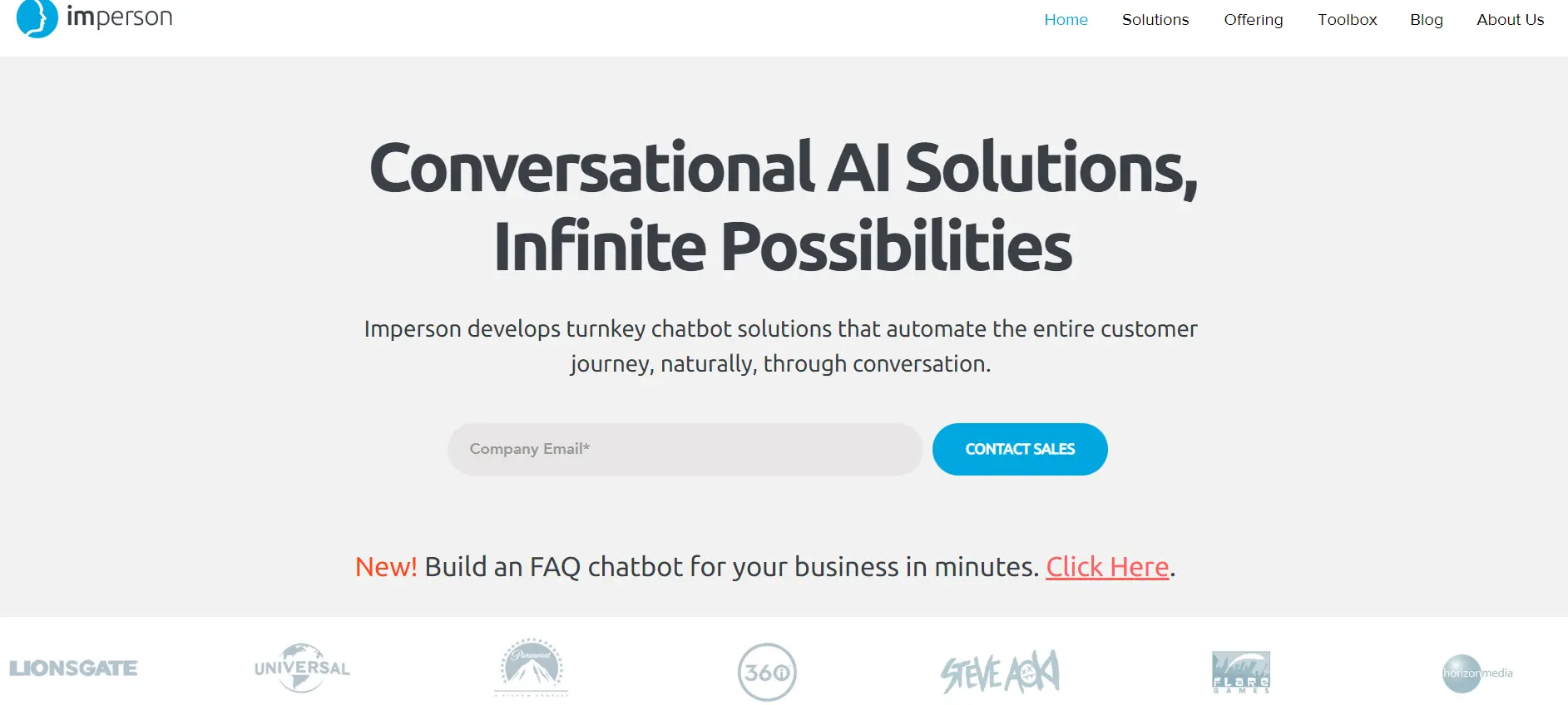 The NLP user intentions, deep conversational context, and relationship memory form the foundation of the chatbot algorithm. It facilitates the creation of a genuine user conversation experience. Imperson is appropriate for big businesses that wish to interact with consumers using advanced AI chatbots. The program allows complete deployment for several integrations.
Eviebot
Internet users may connect with a specific female Chabot named "Evie" using the online application Eviebot. Evie employs a cutting-edge AI that continuously gets smarter by learning from its interactions with thousands of users in the past. Evie has an avatar that includes avatar characteristics.
This chatbot has a wide range of emotions and emotional intelligence. The database of the website contains all of the talks. Its other features include interaction in numerous languages, support for various media players, and display of avatars.
Bold360
With the help of the Bold360 chatbot development tool, you can create intelligent bots that help customers make better product choices by guiding them through tailored buyer journeys.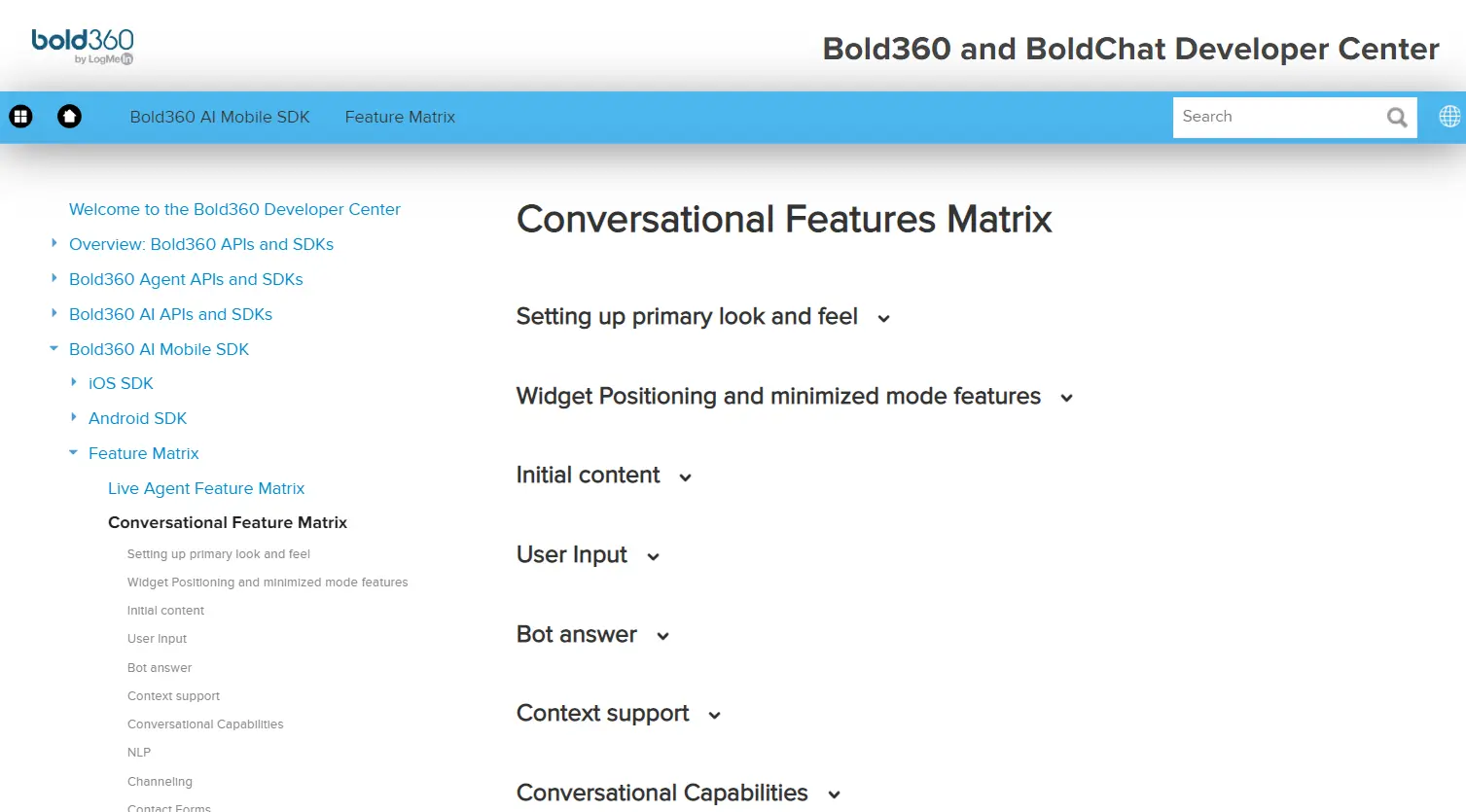 To help you learn more in-depth information about your target clients, it includes extensive reporting and analytics features. This chatbot builder is appropriate for field agents, staff, tech agents, and customer service professionals. The HR staff may also utilize it to help the workers concentrate on their jobs.
Boibot
In the online application Boibot, a chatbot mimics a young adolescent boy who interacts with users all over the internet. Depending on how you engage with him, this chatbot may exhibit a variety of human facial emotions.
Users can communicate by simply typing something in the text box provided underneath the avatar. They can converse verbally and use voice notes. All widely spoken languages in the world are used for these exchanges.
Meya AI
You can build smart chatbots using Meya AI's cutting-edge workflow automation and multi-channel integration features.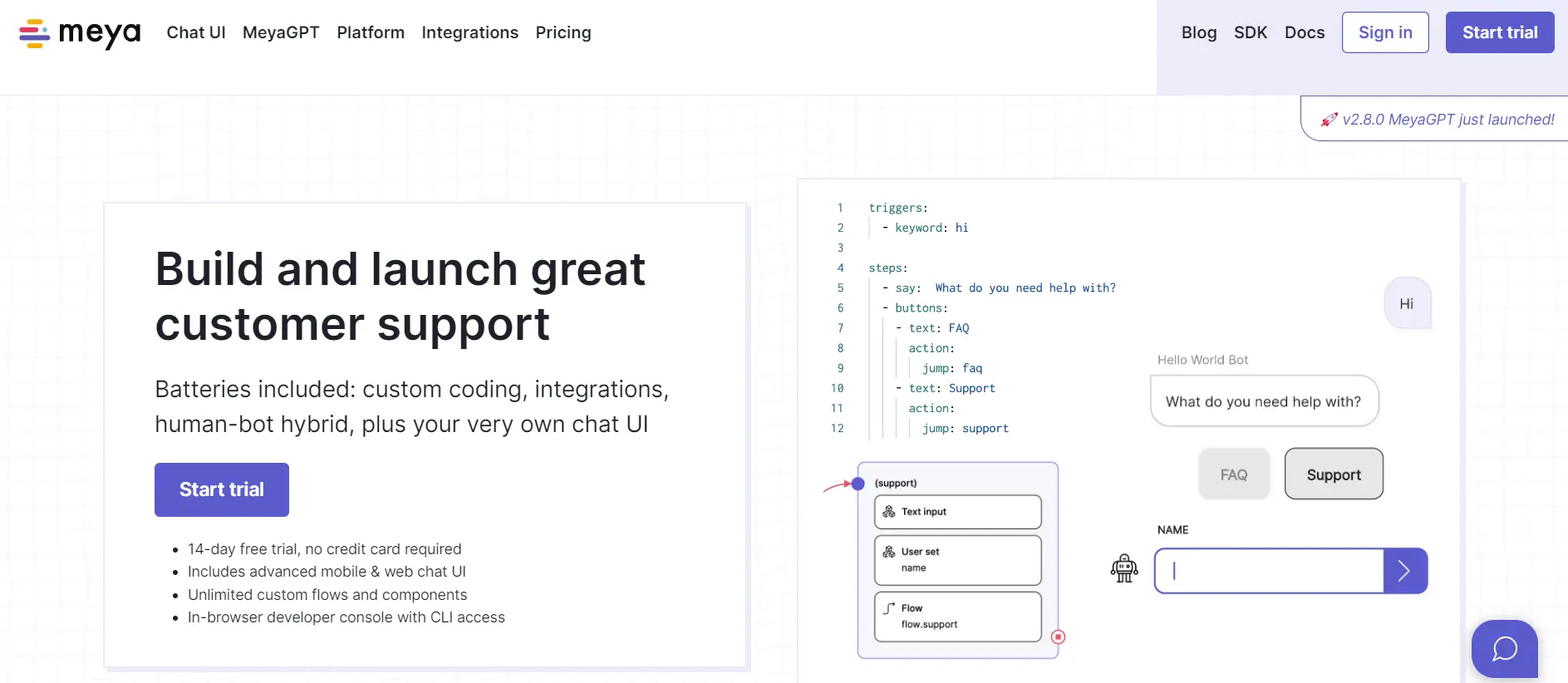 The chatbot is used to give personalized upsells based on consumer information. Based on consumer information, Meya AI is utilized to produce customized upsells. The software's selling pitch is that well-known companies like Google, Sony, Delivery Hero, and Aflac utilize it.
Aivo
Aivo is a cutting-edge AI chatbot maker that enables you to make chatbots that interact with clients thoughtfully and interestingly. With the aid of numerous AI technologies, you may create unstructured interactions.
It enables the bot to understand slang, mistakes, emoticons, geographical peculiarities, and voice messages. Across several platforms, the bot may automatically adjust the responses.
Conclusion
The Mitsuku chatbot has various applications suiting a wide range of people. The Pandorabot platform helped develop this award-winning chatbot. It also has self-learning abilities to learn more about the user's feelings and moods. While there are many Mitsuku pros, you can find some cons too. It can be a bit challenging for some people.
However, you won't know that unless you try it out!
Frequently Asked Questions
What is Mitsuku Chatbot?
Mitsuku Chatbot is a highly sophisticated AI chatbot created by Steve Worswick in 2005, capable of conversing with users using natural language processing (NLP).
Is Mitsuku Chatbot suitable for businesses?
Mitsuku Chatbot can be useful for businesses to handle customer inquiries and provide personalized assistance. However, it may not be ideal for businesses that require confidential conversations.
Can Mitsuku Chatbot be integrated with other applications?
Mitsuku Chatbot can be integrated with other applications using APIs and SDKs, enabling businesses to provide an interactive user experience.
Which languages does Mitsuku Chatbot support?
Mitsuku Chatbot supports multiple languages, including English, Spanish, German, French, Italian, Dutch, Portuguese, Chinese, and Japanese.
Can Mitsuku Chatbot replace human customer support agents?
Although Mitsuku Chatbot can provide personalized assistance, it cannot entirely replace human customer support agents' ability to understand complex queries, display empathy, and offer personalized assistance. However, it can complement human agents and improve the overall customer experience.
How accurate are Mitsuku Chatbot's responses?
Mitsuku Chatbot's responses can be highly accurate due to its use of machine learning algorithms, but the accuracy may depend on the complexity of the query and the user's communication skills.
What are the advantages of using Mitsuku Chatbot?
Mitsuku Chatbot offers a range of benefits, including personalized conversations and entertainment, customer support and assistance, and language learning and communication skills practice.
What are the disadvantages of using Mitsuku Chatbot?
Mitsuku Chatbot's main disadvantage is its inability to understand complex queries, as it can only respond to pre-programmed commands. Additionally, it may not be suitable for confidential conversations due to privacy concerns.