Heard about this hot new thing called WhatsApp Prime? It's the premium version of our favorite messaging app!
If you're scratching your head wondering what it's all about, no worries - We've got you covered.
In this simple guide, we'll explore everything you need to know to start rocking those Prime features.
By the end, you'll be a WhatsApp Prime master ready to take your chats up a notch!
Let's examine in more detail how your organization can have benefits from this platform, So let us start with knowing about WhatsAapp Prime.
What is WhatsApp Prime?
WhatsApp Prime is not a distinct app but rather refers to modified versions of the original WhatsApp app that provide additional features and customizations.
To be more accurate, WhatsApp Prime offers an enhanced experience building on the core WhatsApp platform that users already know.
Some key examples of the extra capabilities that a "primed" modded version of WhatsApp can offer include more personalized chat options like customized themes, increased limits for media sharing and group participants, unlocked hidden features like chat scheduling, and add-ons like emoji packs.
Now let us discuss with knowing how WhatsApp Prime differs from WhatsApp.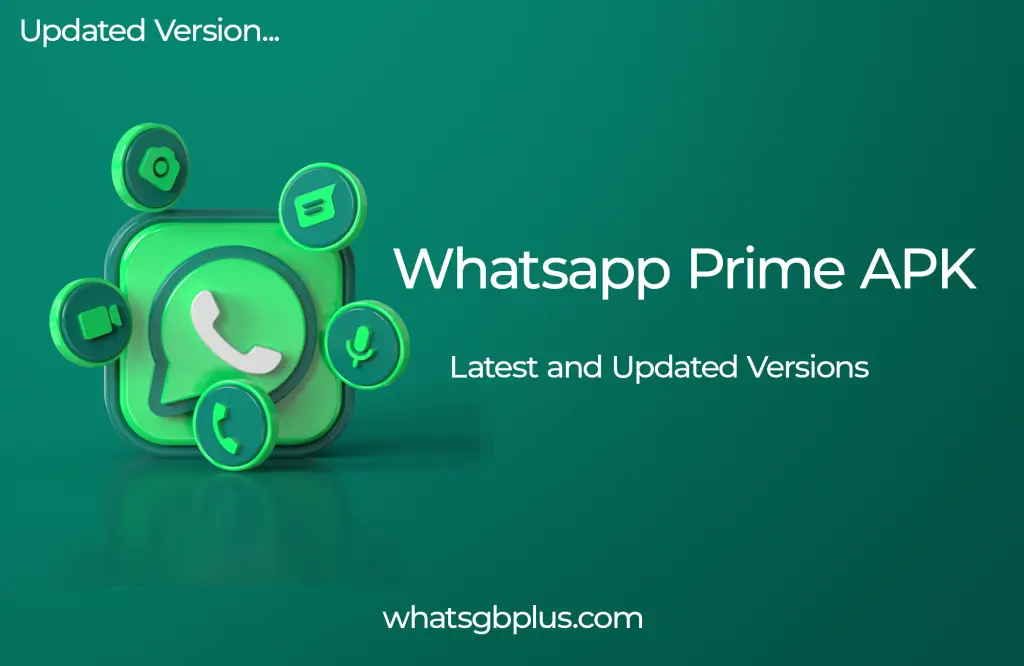 How does WhatsApp Prime differ from WhatsApp?
While WhatsApp Prime modifies and builds on the base WhatsApp platform, some key differences give it an enhanced edge.
The core messaging and calling capabilities remain the same. However, WhatsApp Prime features introduces extra functionalities like more personalized chat options, larger media sharing limits, hidden feature unlocks, add-on packs, and more.
For example, you may be able to customize chat color themes, access larger document-sharing capacities, schedule messages to send later, hide "typing" and "online" status, use exclusive emojis, and more.
These additional WhatsApp Prime features allow a more customized and flexible messaging experience catered to individual preferences. Think of it like unlocking a new level of creativity and control on top of the standard WhatsApp foundation.
The development of these enhancements by independent programmers reflects the passion of the WhatsApp community to expand possibilities.
So while WhatsApp Prime is not a separate app, it represents the exciting ways original platforms can be built upon.
Now let us see the unique and amazing WhatsApp Prime features.
Features of WhatsApp Prime
WhatsApp Prime has generated excitement among avid WhatsApp users for the expanded capabilities it unlocks.
Let's look at some of the most popular WhatsApp Prime features set apart from the regular version.

Message Scheduling
Stay organized by scheduling messages to be sent at specific dates and times. Great for reminders and coordinating plans with groups.
Dark Mode - Enable a slick black interface for nighttime messaging.

Two-Step Verification - Add an extra PIN code for enhanced security.

Typing Indicators - See when your contacts are typing a reply to you.

Pin Favorite Stickers - Pin your most-used sticker packs to the top.
Add-On Packs
Movie Mode - Custom film-inspired fonts, backgrounds, and stickers.

Music Mode - Special DJ and concert visual effects and stickers.

Gaming Mode - Fun gaming-related chat extras like emojis and reactions.

Deluxe Stickers - Get premium access to exclusive sticker packs.

VIP Themes - Stand out with limited-edition colorful themes.

Custom Avatars - Make personalized 3D avatars to use in chats.
Biometric Authentication
Add an extra layer of security by enabling fingerprint or facial recognition to unlock. Keeps prying eyes out of your chats.
Media Sharing Options
You'll love this if you're like us and constantly hit limits sharing big videos or high-res photos in regular WhatsApp.
WhatsApp Prime pumps up the limits so you can share media without the hassle.
But when you need to deal with more complex business needs, you just can't rely on apps like WhatsApp Prime. Whether be drip campaigns, bulk messaging, or WhatsApp automation, you need something that is more within the boundaries of official and legal concerns.
And that right there is BotPenguin to the rescue. As a home of chatbot solutions, BotPenguin is not only powered by the official WhatsApp Business API but also provides ready to deploy AI powered chatbots for multiple platforms: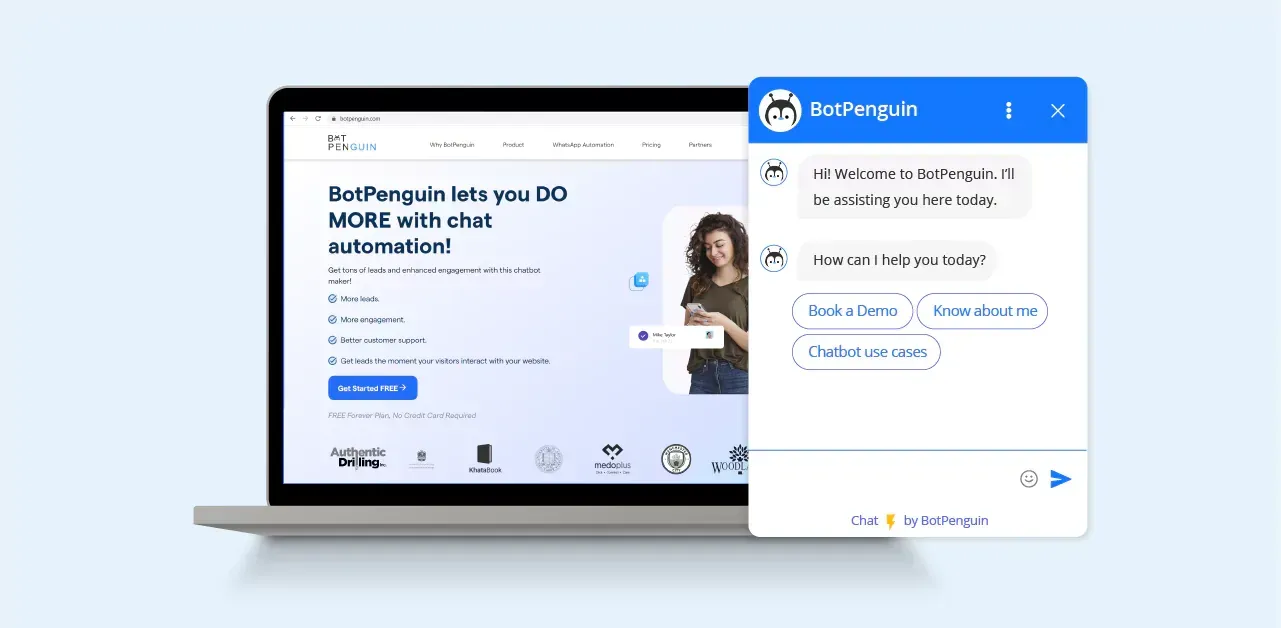 How to Get Started with WhatsApp Prime?
Now that you know about all the amazing features and customizations that WhatsApp Prime offers, let's chat for a minute about how to get it set up and start using it.
Let's quickly get you started with the basics so you can customize your experience and take your chatting to the next level!
First, head to your App Store and search for "WhatsApp Prime." Find the official app and tap to install - easy peasy.




Once it's downloaded, open it up! It'll ask for your phone number to verify your account. Enter your digits and wait a minute for the text with the code to come through. Punch in that code, and boom - verified!




Last, add a profile pic and your name. We suggest a cute photo that shows off your smile! This info will be visible to your contacts.
And that's it! Just those three steps, and you're all set for the fun part - personalizing and chatting to your heart's content!
Time to Chat
You're all set up and raring to chat - so let's quickly cover the basics:
The home screen shows all your conversations. Tap anyone to open it up and start chatting!
Hit the green button at the bottom right corner to message a new contact. Pick who you want to chat with.




Type your message in the box like normal, add emojis for extra flair, and hit send! You can also attach pics, videos or record voice messages.
See, you already know how to message like a pro! Now connect with all your people.
Conclusion
Well, there you have it! A quick guide to understanding WhatsApp Prime and WhatsApp Prime features also what it has to offer.
Remember, WhatsApp Prime is not an official version of WhatsApp, but it can be a fun and customizable alternative for those who want to spice up their messaging experience.
Download it from a trusted source and take the necessary precautions to ensure your device's security.
Happy chatting!
Suggested Reading: