The real estate industry has transitioned online. According to data, more than 50% of house purchasers search online for listings. Nothing about that is surprising. Customers' search processes have become more accessible thanks to the Internet.
On the other side, it has pushed real estate businesses harder. They now have to compete with their rivals both offline and online. Thankfully, chatbots can take over a lot of tedious and repetitive work in 2020. They enable real estate brokers to concentrate on connections, which are crucial in this industry.
Six reasons why you must use chatbots for real estate
1. Chatbot offers to set yourself apart from the competition.
The real estate sector has been affected by the COVID-19 pandemic. Demand is growing along with prices, making the housing market even more competitive as fewer houses become available as the year progresses. The first justification for investing in chatbots at your real estate company is this. You'll be able to play your cards wisely and set yourself apart from the competition.
2. With the help of a chatbot, you can make conversations personal.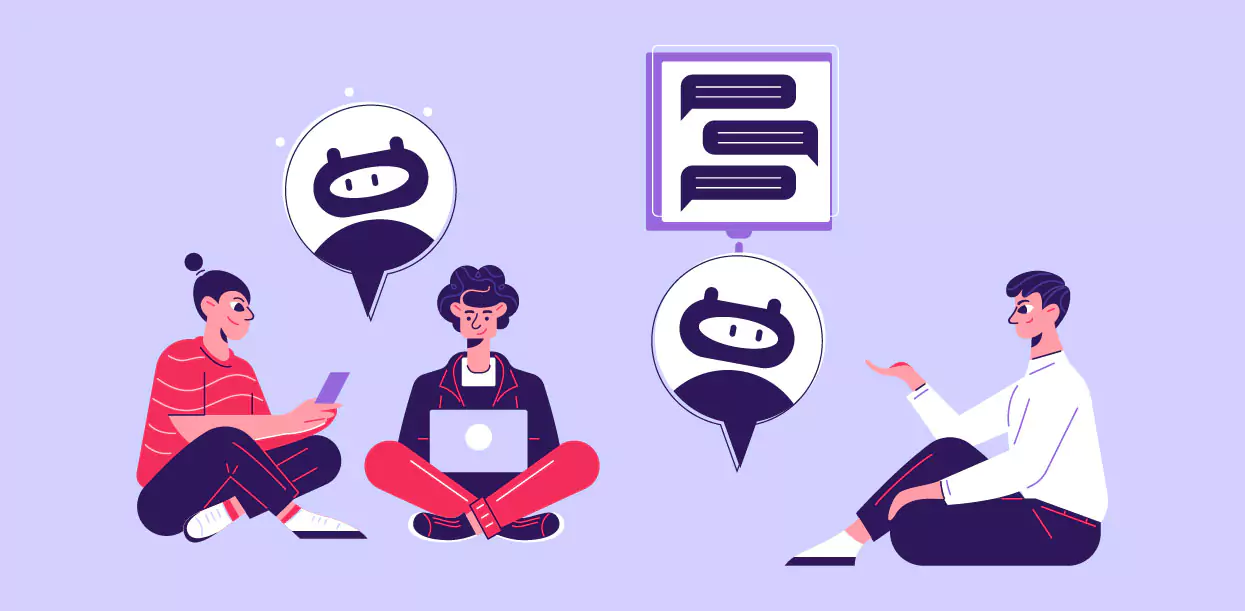 The ability to customize your discussions is the chatbot's second benefit. Whether you speak with a property owner, landlord, buyer, or renter, your communication style and how you present yourself will change. Every property owner, every buyer, and every step of the seller's and buyer's journeys require a different approach to communication.
Chatbots may mimic the human voice and adjust their tone to the speaker by analyzing user input. Chatbots may also respond differently depending on the platform they are used on.
3. With the help of a chatbot, free up your salespeople's time.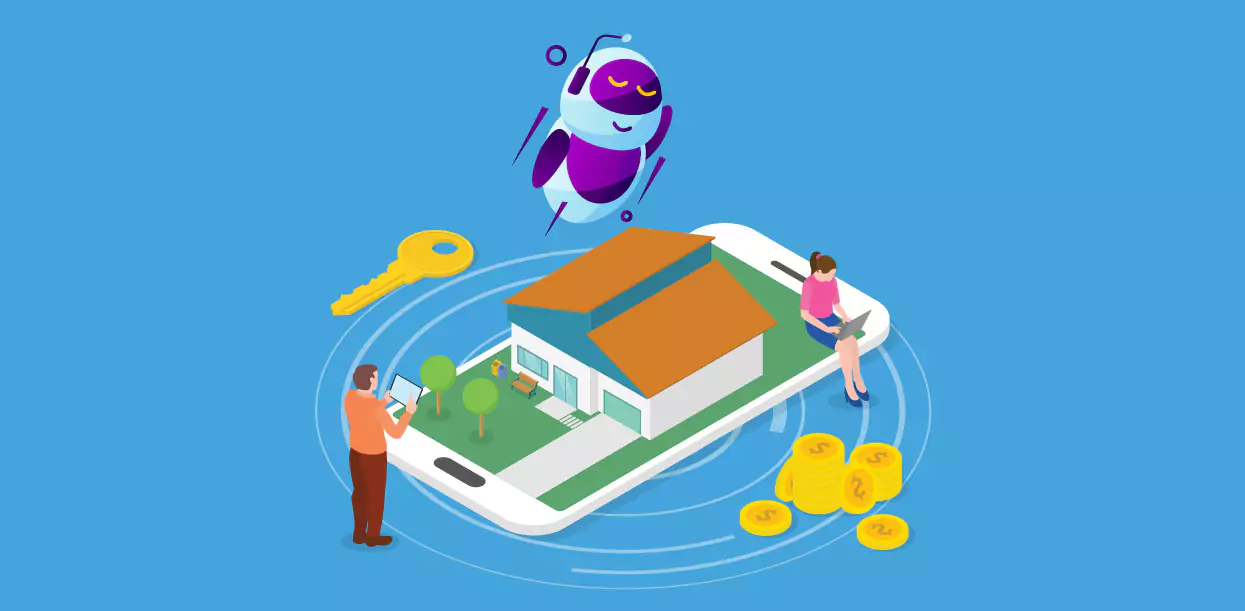 The capacity of your salespeople to lease or sell homes to clients determines how valuable they are to you in the real estate business. By automating the majority of monotonous work, a chatbot may free up your salespeople's time in a real estate company.
With the aid of a chatbot, all the time your salesperson ordinarily spends managing simple, repetitive tasks, like responding to customer FAQs or filling out forms, may eventually be diverted toward more excellent value-added activities, like renting out or selling properties. It's also important to remember that your chatbot can escalate challenging requests to salespeople if it gets stuck.
4. Chatbot personalizes the overall experience for your clients.
Chatbots may customize the overall experience for your clients and assist you in personalizing chats with them. They may recommend various properties to buyers and tenants based on the numerous parameters customers choose, such as the price, the location, the number of rooms, etc., by posing questions and analyzing user feedback.
5. With the help of a chatbot, your chance of getting more clients and selling more increases.
According to reports, millennials make up 38.7% of home purchasers. According to a different Mobile Marketer poll, millennials often prefer speaking with a chatbot to a human sales assistant. The fact that chatbots are accessible 24 hours a day, seven days a week, is undoubtedly significant. People indeed desire quick and accurate replies.
Customers also feel more at ease asking chatbots questions they might view as a little foolish. Not to mention, consumers like to be able to reach you through any channel. You may get more customers by deploying your chatbot across many platforms.
6. Chatbot assists potential customers for hours.
According to data, over 78% of buyers continue working with the agent that responds to them first. If that's the case, a real estate company may either adopt a chatbot or recruit a staff of agents that can respond to potential clients' calls, chats, and emails throughout the day.
Intelligent assistants are always available and can help several consumers at once. They can replace simple duties performed by human agents, including responding to frequent inquiries, gathering contact information, and advertising rental ads.
FAQs
What makes consumers favor chatbots?
Customers favor chatbots for various reasons, including their ability to respond quickly and instantly. There are no long pages full of graphics that a client must slog through to obtain an answer, nor is there a line to wait in for assistance.
Conclusion
Whatever way you look at it, chatbots for real estate are advantageous for your company. While you expand your company, it will take care of the visitors to your website.
With quick and smooth technology, chatbots will assure customer success, engagement, and proven business growth.
Are you considering developing chatbots for your company? At Botpenguin, we create unique AI chatbots depending on use cases. Call our implementation specialist immediately to schedule a demo.