Undoubtedly, WhatsApp messenger is a highly successful app. People use WhatsApp for conversations and connecting with friends and family. Additionally, WhatsApp has enabled firms to manage their social media and digital marketing on a single platform. WhatsApp Messenger provides the opportunity for widening and strengthening human networks. Is this the secret to WhatsApp's success? But wait, there might be more than one reason for this success story.
Who is using WhatsApp?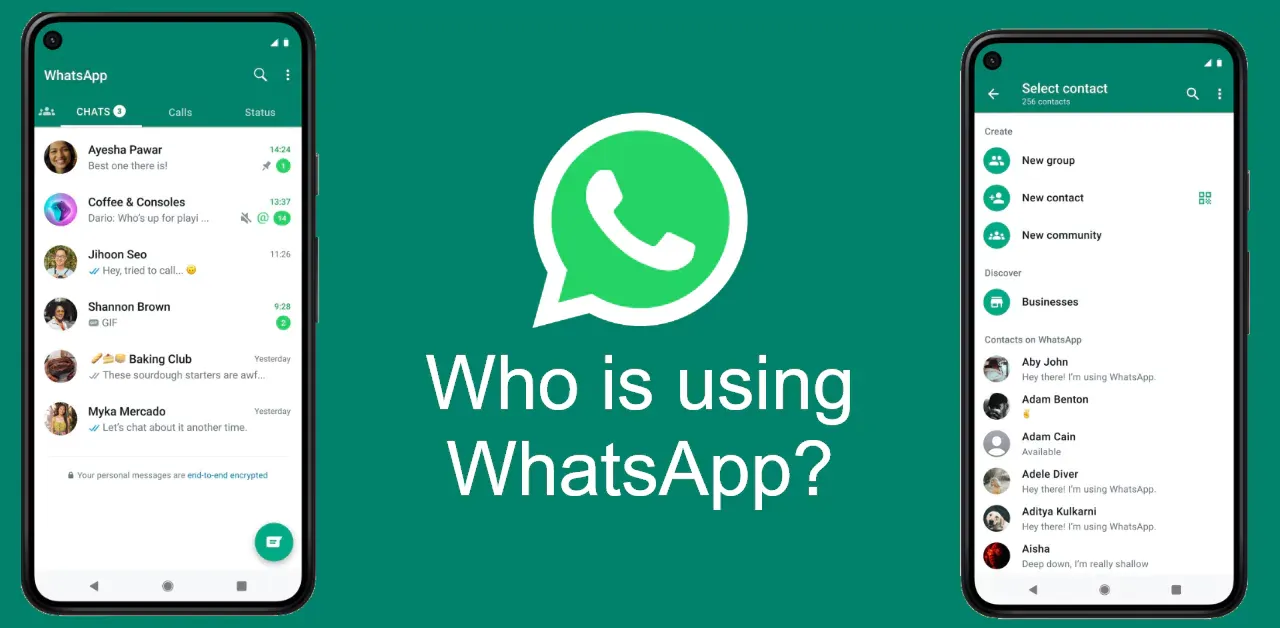 Let's look at who uses WhatsApp now that we have that out of the way. Many nations, including Brazil, Germany, Italy, the Netherlands, Saudi Arabia, Thailand, and Turkey, but particularly Argentina, Hong Kong, India, Malaysia, Mexico, Singapore, South Africa, and Spain, where user penetration surpasses 50%, rank WhatsApp as the most widely used chat app. Of course, one of the reasons for this is that sending text messages has always been expensive and excluded from carrier bundles in virtually all nations outside of the US. WhatsApp was an immediate hit as it became available and required data to send messages.
Why is WhatsApp so successful? The secrets to WhatsApp's success
WhatsApp Messenger wiped off SMS
People criticized WhatsApp at debut for being too expensive compared to SMS messages. It was expensive and scarce. One communication might cost up to $1 in some parts of the world. This issue was resolved by WhatsApp, which lets you send SMS messages to other WhatsApp users without having to count words, without forgoing multimedia material, and without being limited to a specific list of contacts. Before WhatsApp, cell carriers frequently offered different messaging plans with limitations and extra costs for SMS text messages and MMS messages that included media. Carriers no longer needed to charge for these services once WhatsApp and its rivals made a name for themselves. The sale of SMS or MMS separately or with individual meters is common in the United States.
WhatsApp Messenger has an ad-free experience.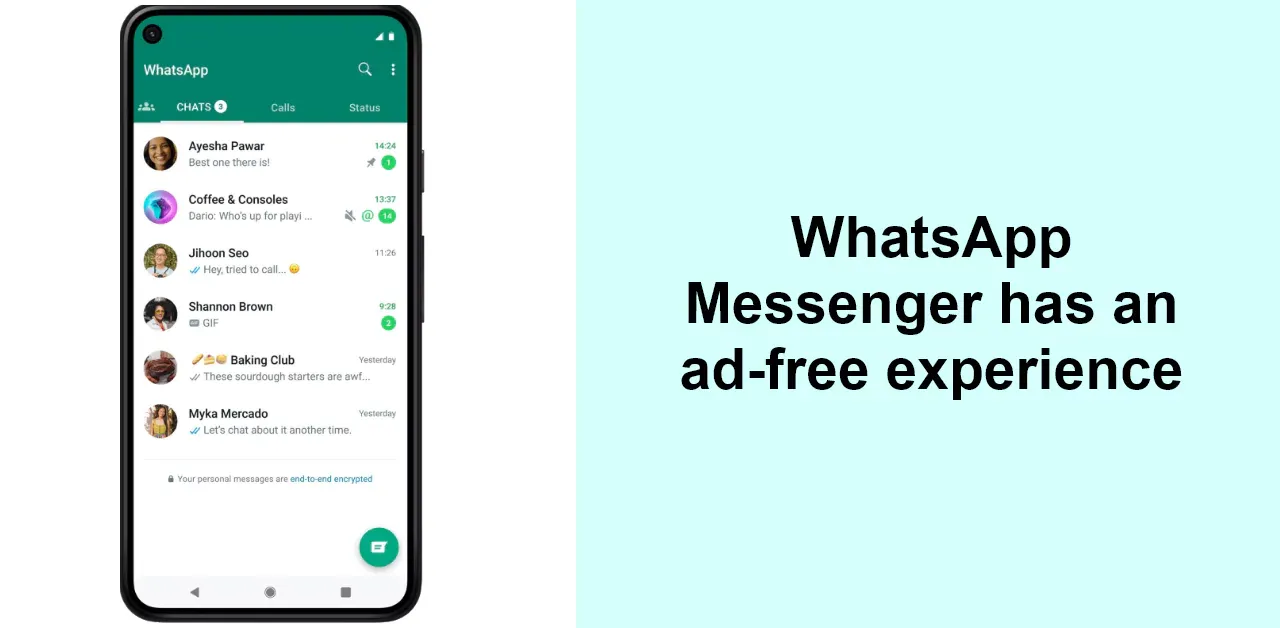 WhatsApp has never included adverts in the user interface since it does not retain users' communications and employs end-to-end encryption. It is due to a few factors.
They first refused to turn the user into the final product. They sought to create a service that users would seek out because it was beneficial. They didn't want to use user data to create customized advertisements. They make it impossible for businesses to pay for targeted adverts on the platform since they don't retain communications to protect the user's privacy (this is true and vice versa).
Second, they believed that they didn't want users to try to dodge the app's advertisements. With this, WhatsApp strives to offer a dependable, gimmicky, and frictionless user experience.
Finally, they decided that they could directly charge a small fee. Because users in countries like India and Brazil may not have credit cards or the capacity to process payments, WhatsApp used to have a 99-cent yearly charge. However, this is eventually eliminated to expand its user base.
WhatsApp Messenger was the first free messaging platform.
WhatsApp was the first of its type when it launched in 2009. There was Skype, which was excellent for audio and video calling but was only available on PCs and entered the mobile phone market much later. Skype was free calling, and WhatsApp was free texting. Even with the release of Viber and Kik, WhatsApp remained the leader in mobile messaging services. At first, WhatsApp didn't have a VoIP feature. It debuted on the market with a novel communication paradigm and was just for texting. It was embraced as a new method of messaging that had a place alongside Skype rather than being seen as an alternative to Skype, where consumers had to make a decision.
WhatsApp Messenger provides reliable, fast, and secure communication.
It's reasonable to say that WhatsApp is designed with dependability in mind. As we mentioned before, you may send a message on WhatsApp with confidence that it will be delivered. The system's security is further demonstrated by the end-to-end encryption of all sent messages. Also, WhatsApp seems to be more rapid than, say, iMessage. In contrast to the whooshing sound or loading bar that is a part of the iMessage experience, the grey check mark that shows when you send a message in WhatsApp is immediate, giving users the feeling of speed. Despite not being slower, it only seems that way.
WhatsApp Messenger works on most devices and platforms.
WhatsApp initially launched on Android and iOS phones before expanding to mobile tablets. It substantially expanded its user base by supporting Windows Phones, Nokia phones, Jio (in India), and other devices. The app quickly gathered millions of users and synchronized with all compatible devices.
WhatsApp Messenger has numerous potential uses and new usage cases.
Recently, WhatsApp has discovered new uses for its software, including in an office setting. The firm said it was creating and testing new tools for a WhatsApp Business offering, including a small business solution and an enterprise solution for big businesses. Use WhatsApp to communicate with consumers about flight information, schedule updates, and more. It would be fascinating to watch whether WhatsApp takes up similarly because this technology is comparable to the Messenger services provided by Facebook. Additionally, WhatsApp users have begun to develop new strategies for using the service. A few instances include:
Businesses use the group function to communicate with their teams internally.
Neighborhood eateries allow consumers to order food delivery.
Even businesses like Ace & Tate handle customer care on the platform.
WhatsApp Messenger has expanded its feature set.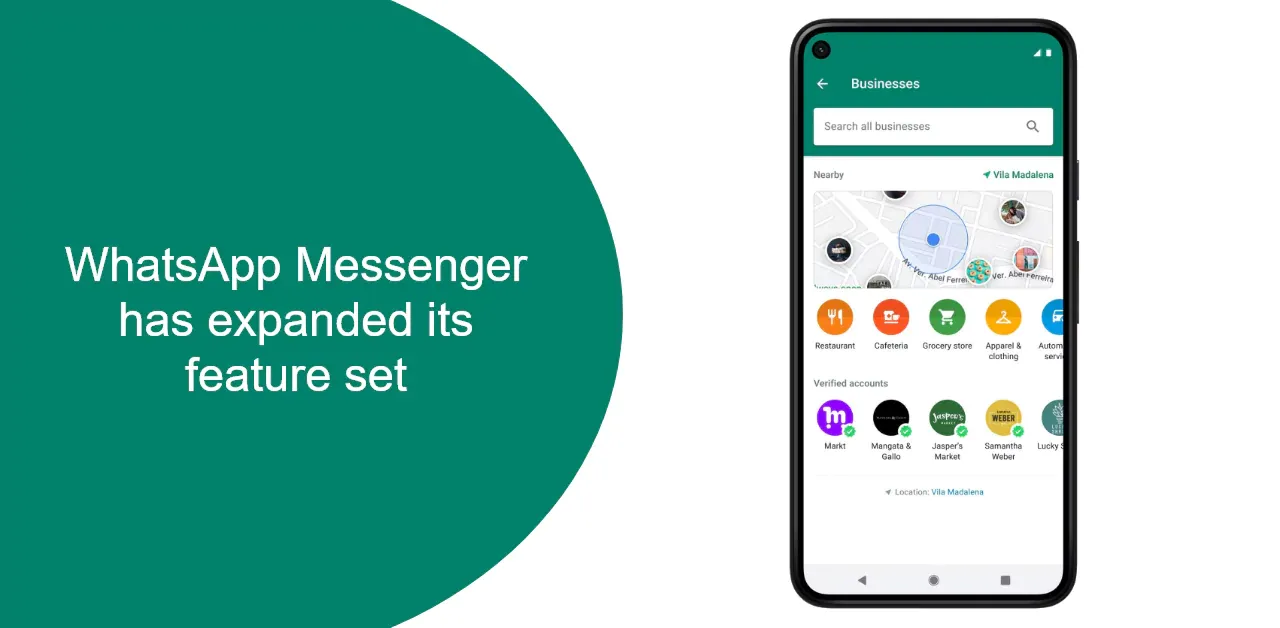 In 2009, WhatsApp introduced additional functionalities. With features like group chat and the capacity to exchange images and other types of multimedia along with texts, it delighted its users. With time and more competition, WhatsApp expanded its free calling function and grew to become a VoIP powerhouse. Then, it expanded its services by including video calling and recorded voice messages. With privacy features like the option to choose how long someone may see a message before it vanishes, WhatsApp also attempts to give users greater control over their messages. You may select a timeframe of 24 hours, seven days, or 90 days when setting up new conversations so that messages expire by default.
WhatsApp Messenger is centered on mobility.
Like its PC-first competitors, WhatsApp didn't need to change to fit into the mobile environment. Since it was designed for mobile devices rather than desktop PCs, it happened at a time when the popularity of smartphones was skyrocketing. And there was a great transition from computers to tablet PCs and smartphones. Additionally, 2G and 3G data became more widely available and less expensive. Despite being a free program, WhatsApp occasionally uses data.
WhatsApp Messenger has One-to-One chat encryption.
The ability to talk directly with another user is the function for which every messaging program was designed. With this software, you may record short audio clips to text in addition to making voice and video conversations.
WhatsApp Messenger provides help to customers.
Offering a full customer service desk for your clients, whether you're a small firm or startup, might be difficult. Even businesses with little resources may afford to use WA Business to respond to consumer inquiries swiftly. Of course, the app supports many kinds of media is also lovely. It implies that in addition to text, you may also give outstanding customer service through audio, video, and even a brief call.
WhatsApp Messenger assists in obtaining testimonials and rankings.
You may solicit reviews from your clients for your goods or services. Provide them with links or survey response alternatives. The fact that WhatsApp is a popular tool for communication may even encourage your clients to provide you with more precise feedback. They will engage with you if you provide them with creative opportunities for feedback.
WhatsApp Messenger sends reminders to help businesses.
You may use it to send reminders and update your clients on their orders' progress. Like (or perhaps even less than) a newspaper, millennials and even members of Generation Y have become accustomed to checking WhatsApp every day. So you may send them a message to remind them to do anything, like renewing their insurance or board a flight the next day. By doing this, you may also lessen the possibility that they will miss crucial deadlines.
Conclusion
To summarize, WhatsApp is a (mobile) program that enables you to send messages to anybody you want for free. More than a billion individuals use WhatsApp to interact on a global scale. WhatsApp's success can be attributed to various factors, including its user-friendly interface, sophisticated functionality, cost-free use scenarios, and more. Every company looks at ways to engage with consumers and gain visibility on social media. You will have a clear edge if you can figure out how to integrate your brand's distinctive features with WhatsApp's special features. Especially given that platform marketing is still in its early phases. WhatsApp messenger's success is both well-deserved and quite fascinating. Sign up on BotPenguin for a handy WhatsApp chatbot that empowers your business for maximum growth!