The computer programs known as chatbots that interact with clients use artificial intelligence. Excellent customer service and prompt responses are essential for businesses in these competitive times.
Traditional CRM systems require the aid of modern technology to be more effective and successful. The chatbot is one technology that can speed up response times and be available round-the-clock to assist customers.
In chatbots, IoT, APIs, and artificial intelligence are all entwined. These components create interactive software that analyzes user demands and offers pertinent answers. The chatbot industry is anticipated to develop at a CAGR of 23.5% between 2020 and 2026, reaching a market size of $10.5 billion.
Guideline 1: Put them where they will be more helpful.
Place your chatbots wherever you think they would be most effective. The decision should be made whether it should go under your marketing or sales efforts—never on both. Some individuals mix up the intentions behind these two. Although they are connected in some way, their objectives are distinct. While sales focus on selling customers tangible goods and services, marketing focuses on getting them interested in the things and services you offer.
What you should not do?
Wouldn't you want potential customers just browsing your website to feel pressured to purchase because a chatbot arrived while they were learning more about your company? When a salesman acting through a bot abruptly stops a site visitor just perusing your content, email campaigns, or landing pages, they can be startled or overwhelmed.
What you should do?
Here's how to decide where your chatbot should be placed: the marketing funnel you're using. Your marketing funnel encompasses every step of your ideal customer's journey, from awareness to purchase to conversion. Analyze your funnel to determine which action needs more support. Set certain regions of your funnel apart from the others since they will take longer to convert more enormous volumes over time.
For instance, integrating a sales chatbot into your buying efforts might benefit your company if sales were at the bottom of your funnel. However, engaging them in conversation might only be required if they are in the awareness phase, such as while reading an email campaign. Adding a chatbot may seem unnecessary, given that your email campaign is already one way to communicate with customers.
Guideline 2: Remember to embed chatbots on web pages you want visitors to read.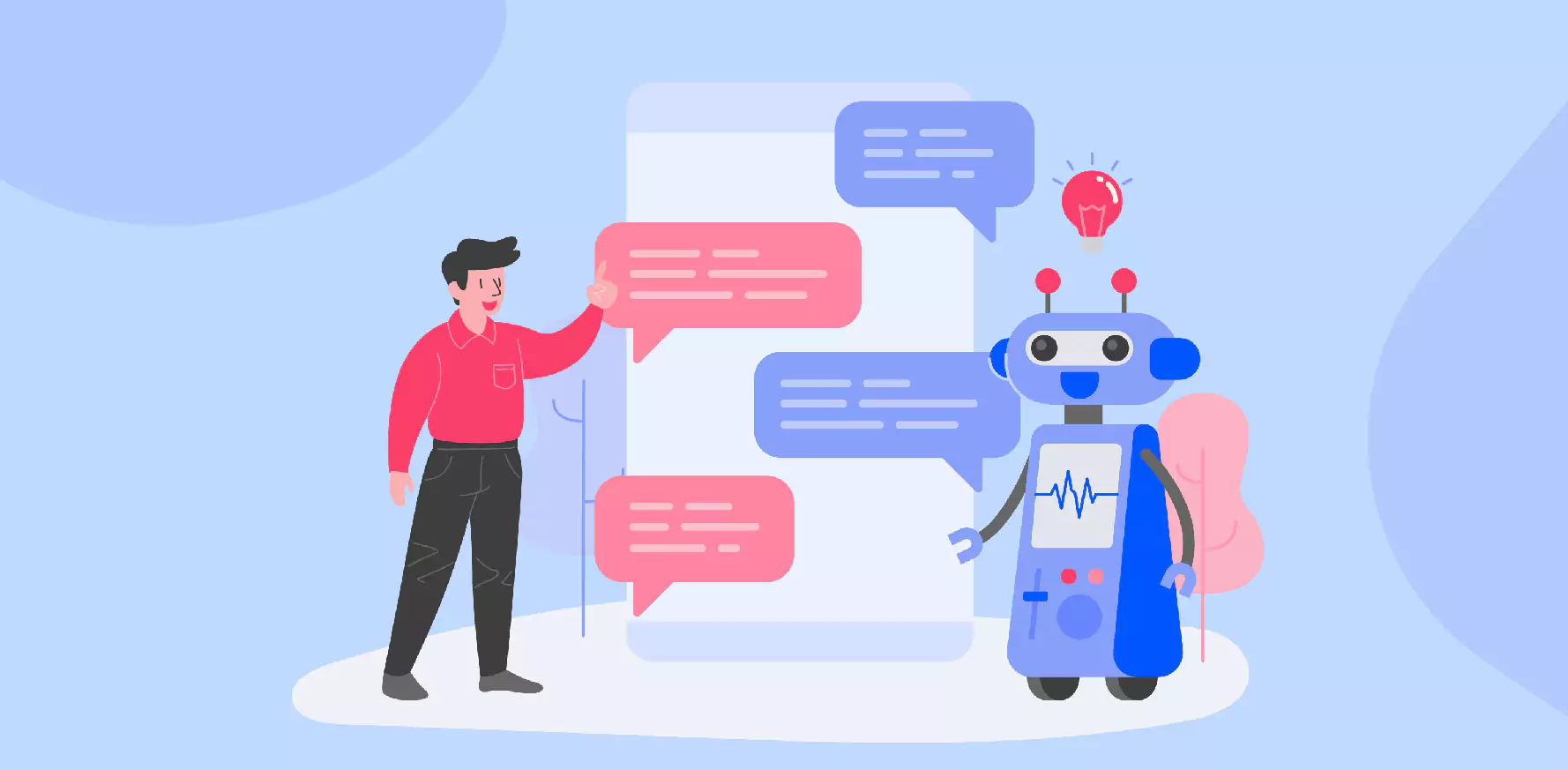 A chatbot must be placed on pages other than pages you want consumers to spend time reading, similar to the idea behind your email campaign. For instance, it isn't wise to put your chatbot on your homepage. Your company is introduced to site visitors on the homepage of your website. You created it to guide your visitors toward the next best step and educate them. So what?
What you should not do?
If you put a chatbot on your homepage, some consumers could utilize it instead of visiting your website to ask questions about your company.
What you should do?
Know when everything is done. Instead of speaking with just about everyone, interact with those who are more likely to use your services or purchase your goods. Allow your website to represent you if the visitor wants to learn more about your company. To assist you in achieving your desired conversion, you may position your chatbot on a page of your website that is more targeted.
One excellent option would be to include a chatbot on your price page. The pricing page is often available for easy browsing, and those who visit it are likely interested in buying your service or product. You can aid them with specific queries they may have about what interests them if you include a bot in this customer experience. It would be simpler for the bot to respond to their frequently asked inquiries because most customers have similar questions regarding price.
FAQs
Do Chatbots work well on Websites?
Bots are on duty 24 hours daily to respond to visitors' questions. Because of this, 64% of internet users support a company's usage of chatbots. A HubSpot study on artificial intelligence discovered that 47% of customers were prepared to buy anything from a chatbot.
Also Read:
Conclusion
Social media is currently becoming more powerful. Because chatbots provide real-time replies, people value them. Although conversational marketing is an excellent addition to your website, you'll need a well-thought-out strategy to make the most of it. It seems sensible to start by concentrating on the result. Placing your chatbots in areas where people are in need will increase the return on your investment.
The best place for ChatBots on a website is to take up as little space as possible in the lower right corner of your page, symbolized by a chat icon.
Look no further if you're seeking a company that specializes in offering digital solutions to the issues facing your company. Get in touch with BotPenguin right now to find out how we can help you on our website!