Having online businesses in today's time is all about making customers happy and keeping up with the trends. One of the easiest ways to make a customer is through good conversation and being readily available. Nearly 85% of people have smartphones on them all the time.
Over 2 billion people use WhatsApp throughout the globe for all sorts of communications. You can add one + one, and the best way to make the customer happy is to integrate WhatsApp with your website.
As WhatsApp is the most popular mobile messaging application, integrating the app into your website can be a new digital marketing strategy. Through this, you can achieve substantial potential customers for your brands.
With the help of WhatsApp, you can also provide instant communication giving a new shape to your customer experience.
Undoubtedly, your business has many benefits to integrating WhatsApp into your website. But how to do it may be a little problem. But don't worry, we are here to solve that for you.
Continue reading to find out five ways to integrate WhatsApp with a website.
How to Integrate WhatsApp Business into Website?
It's a fact that WhatsApp only supports mobile platforms, making it challenging to integrate plain text with a website as Messenger popups do. The official response from WhatsApp was to use their API connection or a direct app trigger call.
These techniques allow users to easily reach the WhatsApp Business contact by tapping the relevant button on the website. Integrating a WhatsApp Business account with your website may be done in several reliable, tried-and-true ways.
Nearly all of these techniques operate without issue on Android and iOS mobile devices.
Along with WhatsApp Chatbot, BotPenguin offers chatbot creation for other social platforms like:
Add a WhatsApp bot to group chats so they may contact you or send alerts to keep everyone updated on shared chores; a bot may be added to a WhatsApp group differently.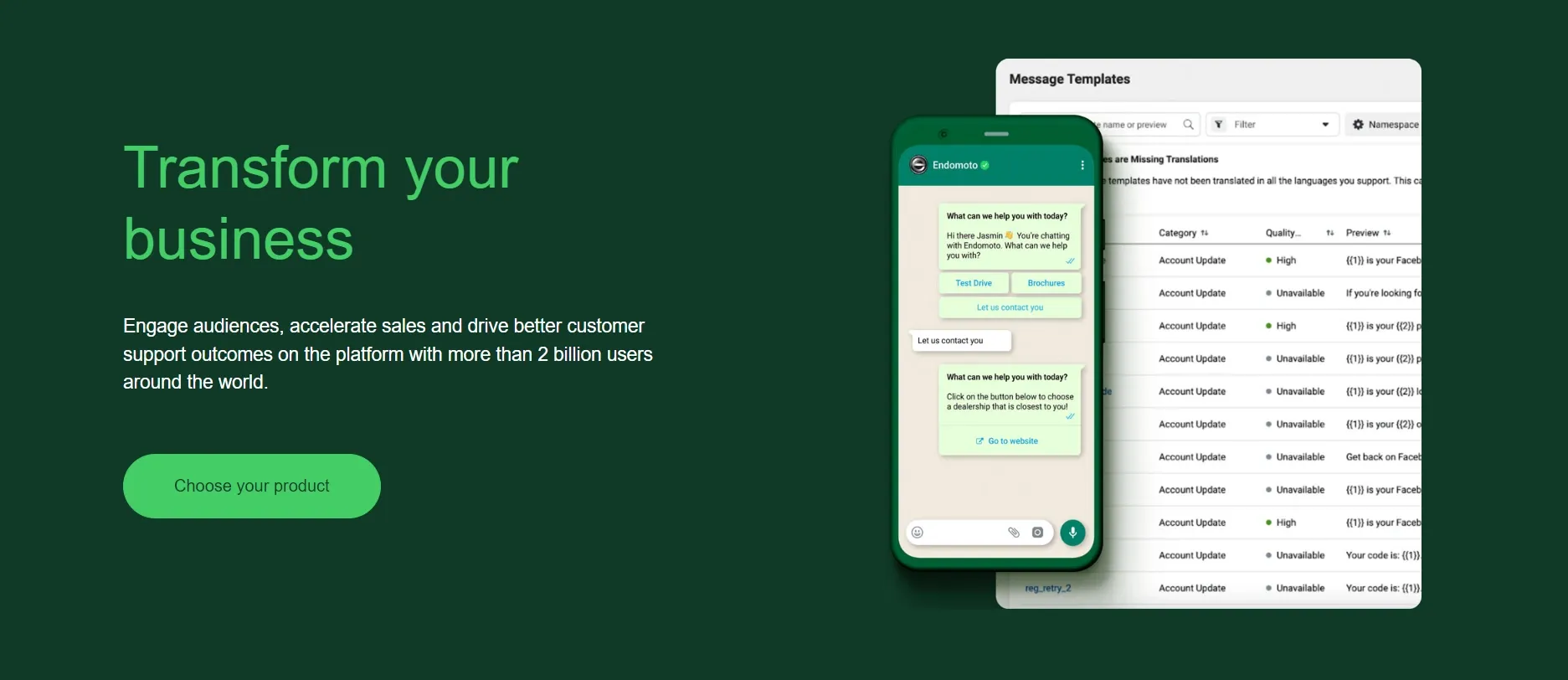 Also Read: How do I create a Chatbot for my Website?
Best five different ways to integrate WhatsApp with a website
Try different ways to Integrate WhatsApp with a website such as-
Click to chat
With WhatsApp's click-to-chat functionality, users may click a URL to begin a discussion with a specific person or company. You may do this without saving any phone numbers on your phone.
You may open a conversation by clicking the link and begin typing. Both WhatsApp Web and the smartphone app are compatible with this.
You may use this capability to attach phrases like "WhatsApp us!" to WhatsApp. Your phone number might also be typed out and linked. On your contact page, a click-and-chat link is acceptable.
Still, it becomes more challenging if you want to make WhatsApp available throughout the whole online client experience. Sharing this link on every page will make your website appear cluttered.
Use the WhatsApp API documentation
Let's start with the trickiest (but relatively simple) answer. We may incorporate the click-to-chat link using this approach in any area of the website.
In reality, all you need to do to make WhatsApp accessible to your users is add your unique link to an image or a button.
By using a Hyperlink
Use a short and specific URL to incorporate a Message to WhatsApp button onto your website. The user manual is offered by WhatsApp and is compatible with all platforms.
It will take you to the WhatsApp web page with the targeted number's texting window if you use WhatsApp on the internet. To add a hyperlink, follow the instructions.
Step 1
Access your website or the webpage you want to change.
Step 2
Include the text that people can click.
Step 3
Include the link https://wa.me/yournumber/ in a hyperlink to the target text.
Step 4
Add a default message to send when you click the message.
Step 5
When people click the button on your website, you may add the following URL if you want them to transmit or forward a certain set of messages, https://wa.me/?text=urlencodedtext
The simplest way to integrate your WhatsApp Business number with your website is by hyperlinking. However, there are several different approaches with more engaging connection components.
Use the chat widget
Using a chat widget is an excellent additional method of integrating WhatsApp with your website. Like other online Live Chat support tools, it will install this widget directly into a website.
These free widgets are spread around the internet, and you may sign up for one and install it using Google Tag Manager. Once you complete this, click the button to begin utilizing it for WhatsApp discussions.
There may be distinctions in value-added features, even though both are useful enough to include a chat widget for initiating a chat on WhatsApp. Nearly all of these widgets function in the same manner.
Once the widget is created and set up on the website, it will show up at a specific location on the page where people may click to initiate a conversation.
Creating a separate company page is possible with the first option, and integrating many channels into one chat widget is possible with the second.
QR code
Customers may find it tedious to add a phone number to their contacts list to begin a WhatsApp discussion. It isn't a practical method, especially if you intend to provide this channel as a company.
Consider the actions a client must take-
Step 1
They must first search for your phone number.
Step 2
They must then add you to their contact list. Included here are your firm name and phone number. Their contact list could one day grow exponentially if they had to do this for all the businesses they communicate with.
Step 3
The consumer must then use WhatsApp to find you and search you up, and only then can a discussion begin.
It doesn't take long to do this. However, it also doesn't guarantee a perfect client experience. That is the objective. Because of this, several businesses have begun to develop QR codes to initiate communication. Customers may quickly start a conversation with them by simply creating the code and adding it to their website.
One must establish a click-to-chat link before creating such a QR code. Through services like QR Code Generator, the URL will convert into a QR code.
How to automate the WhatsApp chat on your website
For an email response, customers must wait two days. On the phone, they'll wait in a queue. However, they anticipate very immediate responses while using WhatsApp.
These expectations are both a blessing and a pain for customer support staff. Customer happiness soars if you deliver. But if you fall short, your clients will become angry.
This automation allows your team to work at the anticipated pace.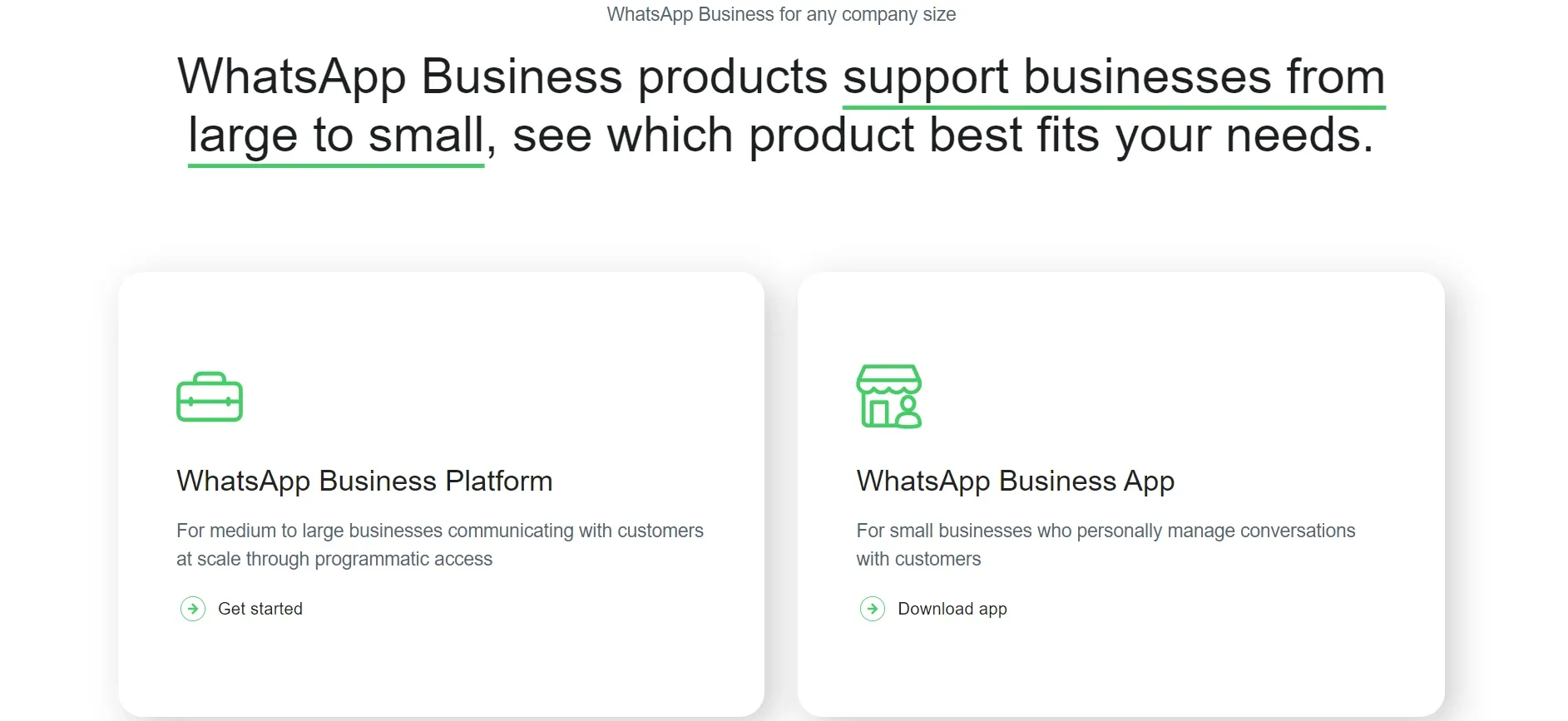 5 Benefits of Integrating WhatsApp With A Website
Check out these 5 Benefits of Integrating WhatsApp with a Website
Increasing Conversative Commerce
The customer support staff will respond to customer questions thanks to the integration of the chat messaging system with the web. The sales team will always be able to push sales with context-aware messages and content.
Conversational Interaction with Actual Clients
Here, you don't need to utilize a shortcode, which is entirely different from SMS communication. Additionally, chat messages don't always need to be brief; they might be extended if necessary for a particular communication requirement.
Numerous Creative Scopes
When communicating, the chat widget enables many amusing features, such as emoticons, photographs, audio clips, and video components in other languages. Additionally, it allows sharing user-generated material, consumer surveys, and product demo films.
Speak Your Mind
By fully supporting richer formats, WhatsApp chat integration makes the argument in a visually appealing way by employing bold text, colored text, or italics. Markdown, a straightforward technique for plain text formatting that makes messages stand out from the crowd, is also supported by WhatsApp Business chat integration.
Taking into account user expectations
Setting realistic consumer expectations is made more accessible by a website's integration of a chat messaging service. Additionally, it outlines the frequency and availability of your customer support personnel and the exact criteria for conducting dialogue.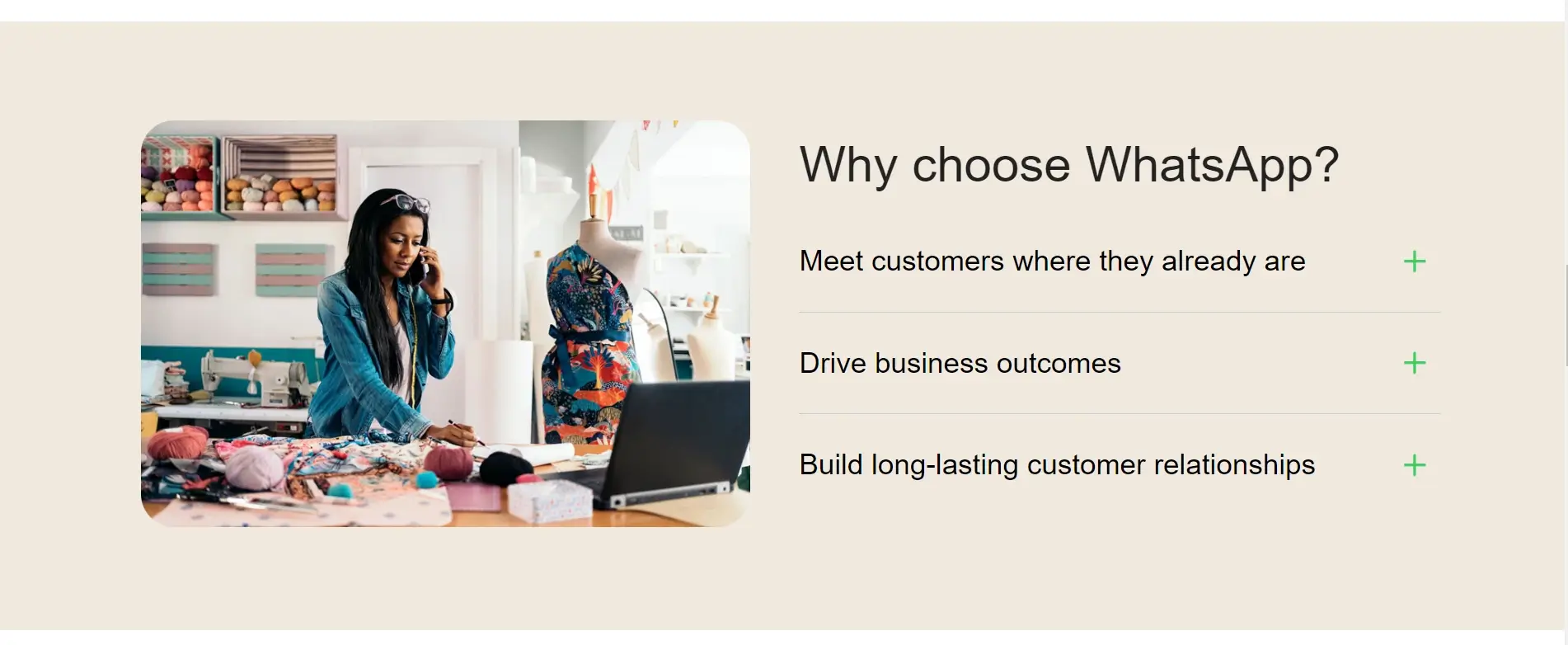 Also Read:
Conclusion
WhatsApp isn't limited only to personal communication anymore. It also has become a virtual platform for communicating with customers and clients. Integrating WhatsApp with a website is one of the best ways to establish the strongest way for communication between a brand and consumer.
You found five ways to integrate WhatsApp with a website in this article. Compared to traditional channels like phone numbers and email, this messaging platform allows businesses to increase their customer base. WhatsApp business integration has proven countless successes for commercial websites and web businesses.
So you do it for business as soon as possible With BotPenguin For Free!
FAQs
What are some methods to integrate WhatsApp with a website?
There are multiple ways to integrate WhatsApp with a website. One option is using the WhatsApp API to connect your site to the WhatsApp Business API. Another is adding a WhatsApp Chat Plugin, which allows users to start a WhatsApp conversation directly on your website. WhatsApp Click-to-Chat links are hyperlinks that open a WhatsApp chat with a specific phone number. You can also embed WhatsApp buttons on your website for easy contact. Lastly, WhatsApp QR codes can be scanned to initiate a WhatsApp conversation.
How does WhatsApp API integration work?
WhatsApp API integration connects your website to the WhatsApp Business API, enabling messaging and notifications. After creating an account and gaining API access, you can programmatically send and receive messages. User authentication and security measures must be implemented for data protection.
What is a WhatsApp Chat Plugin?
A WhatsApp Chat Plugin is a widget added to a website for direct WhatsApp communication. Users can click the widget to instantly start a WhatsApp conversation. The plugin is customizable, allowing greeting messages and design personalization.
How do WhatsApp Click-to-Chat links work?
WhatsApp Click-to-Chat links are hyperlinks that open a WhatsApp chat with a specific phone number. Clicking the link launches WhatsApp with a new chat window, simplifying user-initiated conversations.
What are the benefits of embedding WhatsApp buttons on a website?
Embedding WhatsApp buttons on a website provide a convenient way for users to contact businesses via WhatsApp. It enhances engagement, improves customer support, and streamlines communication.
How can WhatsApp QR codes be used for website integration?
WhatsApp QR codes are scannable codes placed on a website. Scanning the code opens a chat with the business on WhatsApp, simplifying the connection process. It is useful for marketing, promotions, and customer support.