Insider Intelligence projects that consumer retail expenditure via chatbots would reach $142 billion by 2024, up from $2.8 billion in 2019.
With this rise in the chatbots market, chatbots like MobileMonkey are booming.
According to statistics on Source, 2.5 billion people use one of Facebook's applications.
Instagram, Whatsapp, or Messenger. Except for the Facebook app, all three are messaging applications or have built-in messaging features.
Whatsapp, Instagram, and Messenger, the three that use texting, combine into a single messaging platform.
This is where tools like MobileMonkey come in handy. MobileMonkey integrates with all the platforms and displays all the leads and messages in one place.
Let's understand in detail about MobileMonkey and how it works.
What is MobileMonkey?
MobileMonkey is the world's leading OmniChat platform that allows businesses to connect with customers in real-time via web chat, SMS, Messenger, Instagram, and WhatsApp.
It has exciting features, including a multi-platform chatbot builder that allows businesses to reuse chat marketing material on any chat platform.
MobileMonkey also offers a unified chat inbox that allows you to manage all your inbound and outbound messaging conversations in one place.
And Toolbox of Automation and Integration. It helps improve your business messaging efforts.
It has the Omnichat feature. With this feature, you can instantly chat and text with fans, opportunities, and customers on Facebook Messenger, SMS text messaging, local web chat, and more.
OmniChat integrates messages into one inbox. Filter conversations through the message channel, assign conversations to agents and follow customers in the OmniChat Inbox.
The drag-and-drop editors allow you to create and launch message campaigns in minutes; You don't require experience.
MobileMonkey has the world's best sales-Automation text messaging platform.
You can automate your SMS text messaging, Instagram, Webchat, and Facebook messages for more leads, sales, and a better customer experience.
The three different products that MobileMonkey sells are for Agencio, Funnelpro for markets, and Instacamp Small business owners.
The following is a detailed mention of the products and their features.
Agencio for Agencies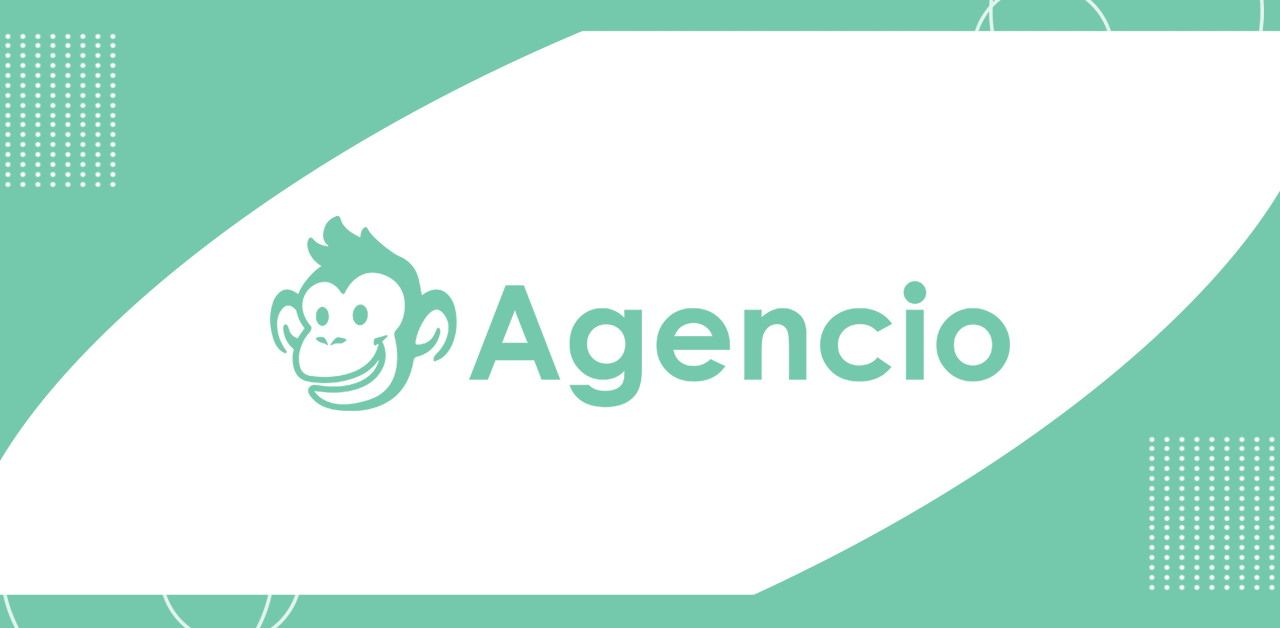 With Agencycio integrated chat marketing hub, customers get top ROI with fewer resources and less time. It offers integrated chat automation for engagement and lead generation.
OmniChat of MobileMonkey is your marketing agency's ultimate talk center for Instagram, SMS, live chat, and messenger.
Automate engagement, accelerate lead generation and reduce purchasing costs for customers across industries.
With MobileMonkey, you can get more customers. It enables you to set your agency uniquely with simple, ROI-driving marketing techniques.
Extend service delivery by emulating powerful marketing funnels among customers.
You can increase the monthly retainer. You can view and reply to SMS, Facebook Messenger, and web chat live and automatically in the unified inbox.
MobileMonkey offers advanced Marketing automation with which you can
create customizable messaging automation for customers with notifications, routing, and copy automation.
Leeds production is effortless with MobileMonkey. Create client lead lists and re-engage leads automatically with outbound messaging.
It is an excellent Facebook advertising tool that increases sales through conversational commerce and interactive messaging automation. Moreover, it also reduces the cost of purchases.
You can even access agency teams and clients of all sizes, including live operator and campaign management roles.
You can integrate client systems. In MobileMonkey, you can connect your clients' marketing tech stock, including popular CRM and marketing automation platforms.
It also enables you to create custom integrations with the MobileMonkey API.
MobileMonkey has innovative chat marketing automation. You can separate your agency and provide elite engagement across low CPA with Instagram, web chat, SMS, and messenger and chat marketing services.
With these chatbot platforms, you can have a custom-built boutique, full service, and three custom-built versions for powerhouse agencies.
The features of Agencio
You can copy marketing funnels to your customer base to save your time and get results. You can effortlessly manage fan engagement and lead generation between customers.
It provides you with advanced business integration. Every business application is connected to chat through Zapier, or you must connect MobileMonkey API needs to your client.
You can get client results with a multi-channel messaging automation platform built for teams. With Omnichat, you can integrate Customer Communication Inbox for viewing and responding to Instagram, Web Chat, SMS, and Facebook.
The customer hub is a single workplace to deliver your clients' chat marketing and advertising campaigns.
A multi-user system with permission levels for your agency and clients is available for the team. You can view analytics on boat builders, campaigns, audience, and reporting tools.
You can automatically connect Instagram, SMS, webchat, and messenger to CRM, email platforms, webinars, events, and more via Zapier, WebHooks, and APIs.
At Agencio, MobileMonkey offers instant live chat support on demand.
FunnelPro for Marketers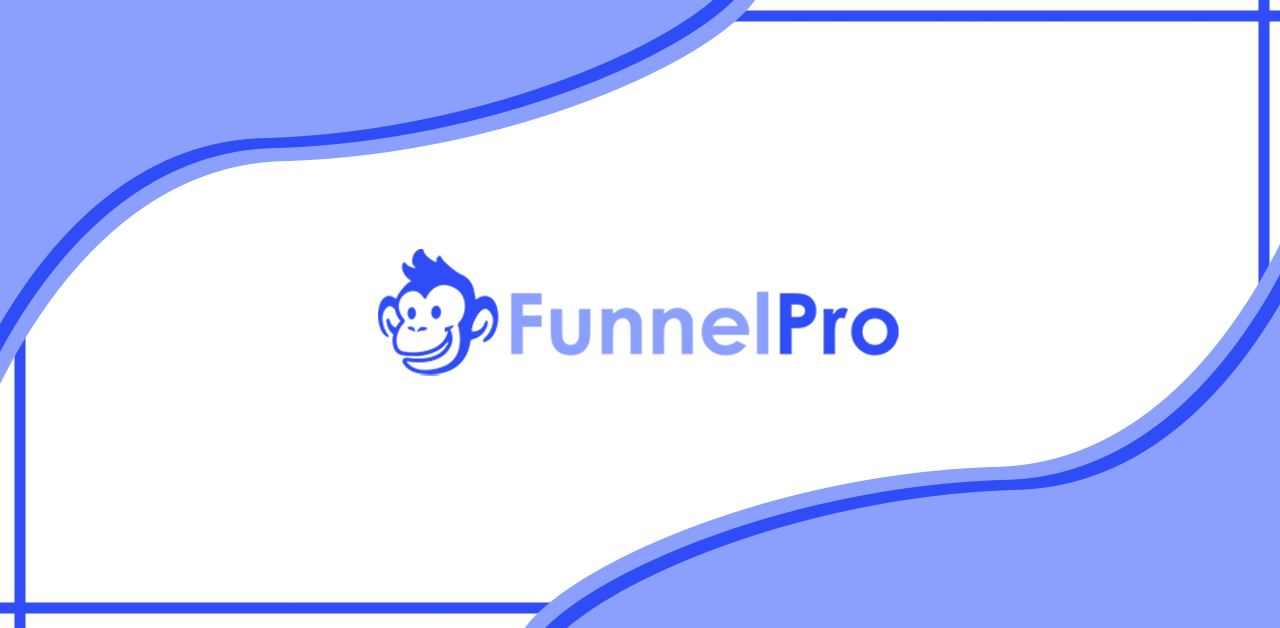 With Marketers, you can participate in the messaging channels you use every day and change opportunities.
MobileMonkey enables you to create 24/7 leads with chat automation for SMS, Instagram, Webchat, and Messenger.
You can Start paying and organic campaigns on the most active marketing lead generation and re-engagement channels from the streamlined platform today.
With intuitive automation builder, integrations ‌ , and analytics, you can save time to link your efforts to ROI.
With all in one chat marketing hub, manage your brand incoming and outgoing messages from a single inbox with positive alerts. You can even make sure you never miss a meaningful conversation.
You can grow quality leads with MobileMonkey. Boat-O-Magical lead captures instant qualification, advanced notifications, drip campaigns, and seamless integration. It enables you to boost lead generation.
You can turn your social media into a revenue-generator by adding instant replies and conversion funnels to Facebook, Instagram, and SMS.
It offers you instant Instagram messaging. You can take advantage of the 100% -Instagram- approved messaging tools to engage and drive traffic from Instagram.
Facebook engagement is simple to automatically reply to comments and messages and capture and qualify leads from Facebook.
LeadGen tools for live chat enable you to start a chat with a menu and simple automation on your website, which directs site visitors to respond and forms a consistent contact for the lead nurturer.
With an SMS marketing tool, you can take advantage of the messaging channel that allows on-demand outgoing messages and offers a 98% open rate. It is available in the US and Canada.
Facebook advertising tool increases more sales through Facebook ads linked to interactive after-click experiences and lower purchase prices.
You can rebuild your lead form in the chat with instant qualifications and notifications to your team on practically any channel.
You can connect your chat campaigns to the rest of your marketing tech stack, including CRM, email, and events, and build custom links with the MobileMonkey API.
The advanced messaging tools enable cross-channel selection, drip campaigns, conversation routing, automated surveys, and more.
MobileMonkey offers attribution and analytics tools. You can view Dialog and Campaign Performance Analysis to generate reports to attribute your efforts to ROI.
You can increase engagement with Flexible Boat Campaign Builder, which connects to your entire marketing stock, improves lead quality, and lowers the price per lead.
It offers acceleration 24/7 Targeted Top-Off-Funnel Lead Generation with bots tied to Instagram and Facebook advertising campaigns.
You can upgrade your account with a dedicated account representative and optimize your campaigns for your business goals.
OmniChat offers a marketing platform that measures quality B2C leads
Qualify leads, re-engage cross-channel, and automate power lead nutrition and sales
You can connect with thousands of vendors by increasing your sales and filling your sales pipeline with FunnelPro's multi-channel messaging platform.
The lead generation tools drive and change leads from today's most attractive channels like Instagram, text, live chat, and Facebook ads.
With this, the customers can interact with their favorite brands and products.
You can drive your brand-customer engagement with intelligent, round-the-clock automation to build instant connections and increase loyalty.
It enables you to look for insights on opportunities, prioritize marketing activities, and invest in the most meaningful channels and audience segments.
MobileMonkey offers you instant engagement. You can create 24/7 meaningful connections with leads and customers who interact with your brand on popular messages and social media channels.
It includes website chat, Instagram, Facebook, and SMS.
You can capture and qualify leads that send inbound inquiries to your business.
It enables you to launch and optimize outbound messaging campaigns to generate leads and traffic from your target audience via Instagram and Facebook ads.
With MobileMonkey, increase your lead list and automatically increase leads with tools to export audience and segments, integrate with email, CRM, and more.
Suggested Reading:
InstaCamp for SMBs and Creators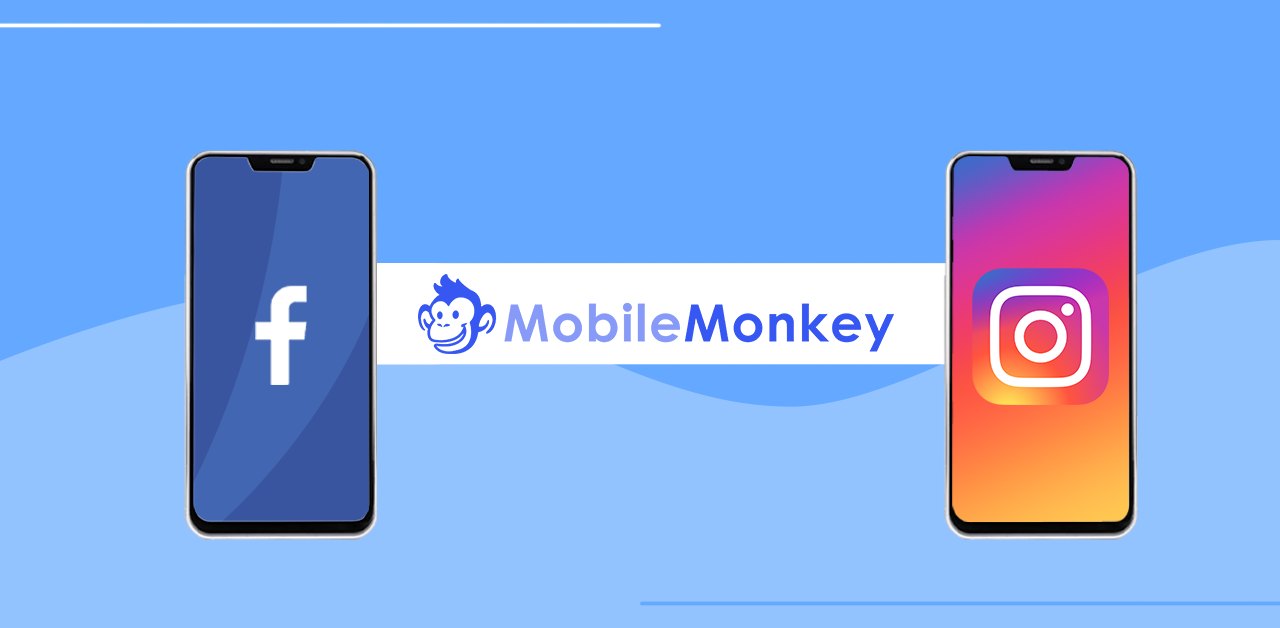 MobileMonkey provides the world's first messaging automation platform for Facebook Messenger and Instagram Direct.
Additionally, It provides lead-generating customer support live to chat for SMS and WebChat.
B2C is a 24/7 chatbot answering service and chat marketing tool for business owners. It can capture leads, answer customer service inquiries, and grow your business with automated messaging.
It can be time and money-saving to automate answers to frequently asked questions by potential clients and customers.
It enables auto-responses to provide instant satisfaction to fans, increasing brand loyalty on Instagram and Facebook Messenger.
You can generate leads from messaging conversations and automatically get qualified contact information interested in learning more about your business.
It lets you grow your business and support your customers by using the same messaging platform to be your customers everywhere.
The brands that receive service, sales, and support inquiries on Instagram can respond quickly to every message, save your team time and provide faster customer replies.
You can upgrade the "Swipe Up" link or "Link in Bio" call on Instagram by sending the link automatically via DM.
You can DM-fan who commented on the post. Besides that, you can send an automated follow-up message to thank your post commenters, reward them, and participate in the contest.
It enables you to DM fans referring to you in stories. It encourages article quotes by sending thank you and love with automated DMs. If fans mention your brand in their articles, you can further enhance it.
You can have Instagram, Facebook, Live Chat & SMS in one place. Log in to an inbox to view and reply to messages on your customer's preferred chat and text platforms.
It offers you live chat for sales and support. You can chat with prospective and current customers as they learn about your offers or search for information about their purchases.
MobileMonkey has a desktop and mobile inbox. Chat live with the possibilities from your desk and chat on the go with desktop and mobile apps for Android and iPhone.
You can quickly answer frequently asked questions and get back in your day by automating the answers to frequently asked questions and increasing trust in buyers.
You can fill your sales pipeline by capturing contact information from people who chat with your business on your website, Instagram, Facebook, and SMS.
You can send automated satisfaction surveys to understand better whether customers have received the information they need and are happy with the support they have received.
It increases your contact list and engages contacts with timely messages to educate customers and enhance customer relationships.
It offers automatic lead notifications. You can set up real-time alerts via email, mobile push notifications, desktop push notifications, etc., to notify you when a customer needs follow-up.
MobileMonkey has advertising integration. It enables you to supercharge lead generation launched more conversations using Facebook Messenger and Instagram DM Ads.
It provides instant, round-the-clock customer support chat. This 5-star service answers repetitive questions automatically and gets customers the answers they need quickly.
You can send customers a message wherever they want to reach you
Custom-built boutique, full service, and three custom-built versions for powerhouse agencies.
It enables you to create more quality leads without taking your time.
You can spend more time in your area of ​​interest and focus on your business growth opportunities.
InstaChamp allows you to instantly connect with Instagram and Facebook and quickly increase your following.
It looks like a well-organized customer communication messaging platform for busy business owners.
The quick-launch InstaChamp automation tools will save your team time and instantly satisfy buyers and fans on Instagram and Facebook.
InstaChamp Story Mention Autocomplete sends people direct messages asking them to mention your account in their article so you can increase credibility and increase brand reach.
Instachamp Post Comment Autoresponders send a message to everyone who comments on your post or to anyone who specifies the keyword you specify.
InstaChamp Direct Message AutoSponders provide an instant, consistent response to DMs at all times of the day, reducing the time spent by VAs and support agents.
You need a single login Omnichat platform. With Omnichat, you can respond to customers chatting with you on Instagram, Facebook, Website Chat, and Text Marketing from Unified Inbox.
Live Chat 2.0 reduces chat response times and directs agent support costs with easy-to-program, round-the-clock autoresponders.
The marketing automation tools can capture leads from social media and advertising integrations. Additionally, you can increase leads using business app integrations and re-engagement campaigns.
From customer service to sales, Instagram DM Inbox and Messenger Inbox are at the heart of commerce. Improve your ability to respond to DMs with Instachamp's DM Autoresponder.
Suggested Reading:
How does it work?
How OmniChat, multi-channel messaging work?
Connect MobileMonkey to Client Website for Web Chat, Facebook, Instagram, and SMS Messages.
Create quick replies that work seamlessly on channels to save your time and increase engagement.
Create automated marketing funnels integrated with other CRMs and marketing systems to boost leads, appointments, sales, and signups.
View and Respond to incoming messages from the integrated inbox for desktop and mobile with alerts and agent routing.
How OmniChat drive multi-channel messaging and qualify leads?
Connect MobileMonkey to your Website, Instagram, SMS, Messenger, and Facebook Ads Manager.
Design conversion forms and funnels to qualify and take advantage of any active chat channel.
Integrate MobileMonkey with your CRM, email, event, and other marketing software to save you time.
Segment audience using default and custom filters for re-engagement campaigns and analytics.
How does MobileMonkey grow your business?
Customers are on the messaging platform and want to do business with your company.
While MobileMonkey connects to your web chat and SMS marketing phone numbers, Instachamp connects to your Instagram DMs and Facebook Messenger.
Buyers send messages to your business, and you can create your to-do list, automate frequently asked questions, and talk to each other directly from mobile or desktop.
Re-engage leads and customers with drip, blast, and remarketing ads that promote your products and services.
Related Article:
Conclusion
MobileMonkey has products for different sizes of business and flexible chatbot development. Using MobileMonkey for your chatbot at various channels is straightforward and boosts your leads. MobileMonkey chatbot platform eases tasks like customer engagement, data analysis of leads and prospects, and more. So when are you planning to install MobileMonkey in your organization?
Frequently Asked Questions (FAQs)
What is MobileMonkey used for?
MobileMonkey is a chatbot and omnichannel messaging platform used for automating customer interactions across multiple messaging channels like Facebook Messenger, SMS, and web chat. It enables businesses to engage customers, generate leads, and provide support via chatbots.
Is MobileMonkey good?
MobileMonkey is well-regarded for its user-friendly interface, robust features for chatbot creation, lead generation, and marketing automation. It's praised for its versatility, though its suitability might vary based on specific business needs and preferences.
Is MobileMonkey free?
MobileMonkey offers both free and paid plans. While the free version provides basic functionalities and limited contacts, the paid plans unlock more advanced features, increased contact limits, and better support options for businesses requiring greater capabilities.