Tawk.to is a live chat program. It allows you to talk with your website's users. At the same time, monitoring their traffic in real-time. This app's lead management tool is one of its most valuable features. As it helps customers improve their advertising ROI. Tawk.to live chat software for small businesses has many features that you'll need for quick and easy client service. This messaging program enables you to be available to your guests when they want assistance the most. Before jumping into the tawk.to review, let's have an overview of the product.
What is Tawk.to?
Tawk.to is a live chat and messaging service. It focuses on effective communication between companies and their consumers. Tawk.to is a modern easy tool to bridge the communication gap. It is available for free.
Tawk.to has features that let you customize your page, start live chats with your customers, eagerly engage with your visitors with triggers, and quickly send replies with shortcuts, all of which can help you and your business become a hit with your customers.
Overview of Tawk.to Features
Real-Time Monitoring
Native Mobile Apps
Automated Triggers
Customizable Widgets
Built-in Ticketing
Remove Branding
Canned Shortcuts
100+ Integrations
27 Languages
Javascript API
Group Messaging
Video and Voice Add-on
Agent to Agent Messaging
Desktop Notifications
1880+ Emoji
Geo IP Tracking
Unlimited Agents
Track Sentiment
Unlimited History
Track Engagement
Detailed Reporting
Ban/Unban Visitors
Agent Alerts
And many more
Tawk.to Review – Features of Tawk.to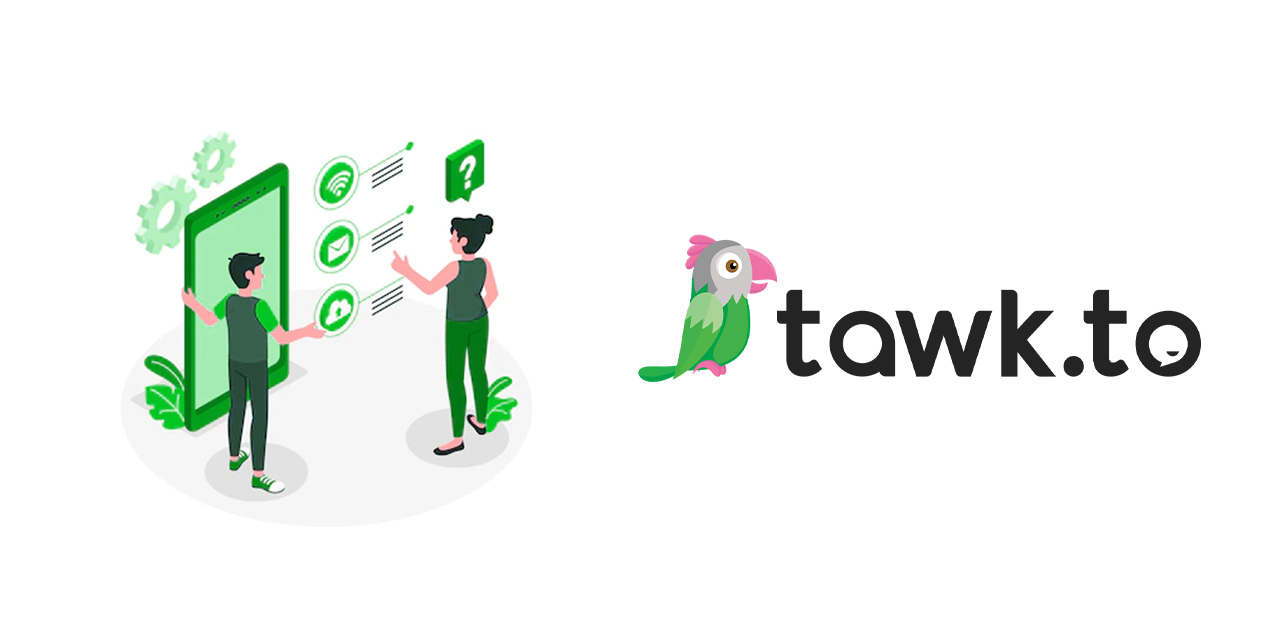 The features of Tawk.to are the following:
Custom Widget: The visitor widget's size, colors, position, and content may all be customized to fit your website. You may also alter the widget's language to suit your needs.
Chat History: View the entire chat history of every conversation you and your team have had. All of your transcripts are saved for an extended amount of time, and you can remove them at any moment.
Automated Triggers: This feature allows you to create automated messages based on certain situations, such as time, visiting a specific page, or doing a specific action.
Shortcuts: The shortcut option will assist you in dealing with consumers who frequently ask the same queries. Use shortcuts to address commonly asked visitor inquiries. Or you can share recommended messages or replies with new team members.
Multiple Agents: Each agent has their account and can share various distinct 'websites' or 'webpages.'
Aliases: Create various aliases to respond to each chat with the name of your choice. Each alias can have its profile photo, job title, and other details.
Departments: Create distinct Departments for each team member, and assign different agents to each. You may create multiple teams to handle different types of discussions, such as a sales team to handle sales-related talks and an IT team to handle technical assistance chats.
Manage Sites: You may add as many different widgets as you like to different websites to keep track of where all your discussions are coming from. You must log into a single dashboard and respond on behalf of various websites.
Custom Pages: If your company doesn't have a website, you may make one (for example, Tawk.to/YourBrand), share the URL, and begin speaking right away. There are no limits to how many pages you may make, and you can make as many as you like.
Tawk.to Review – Live Chat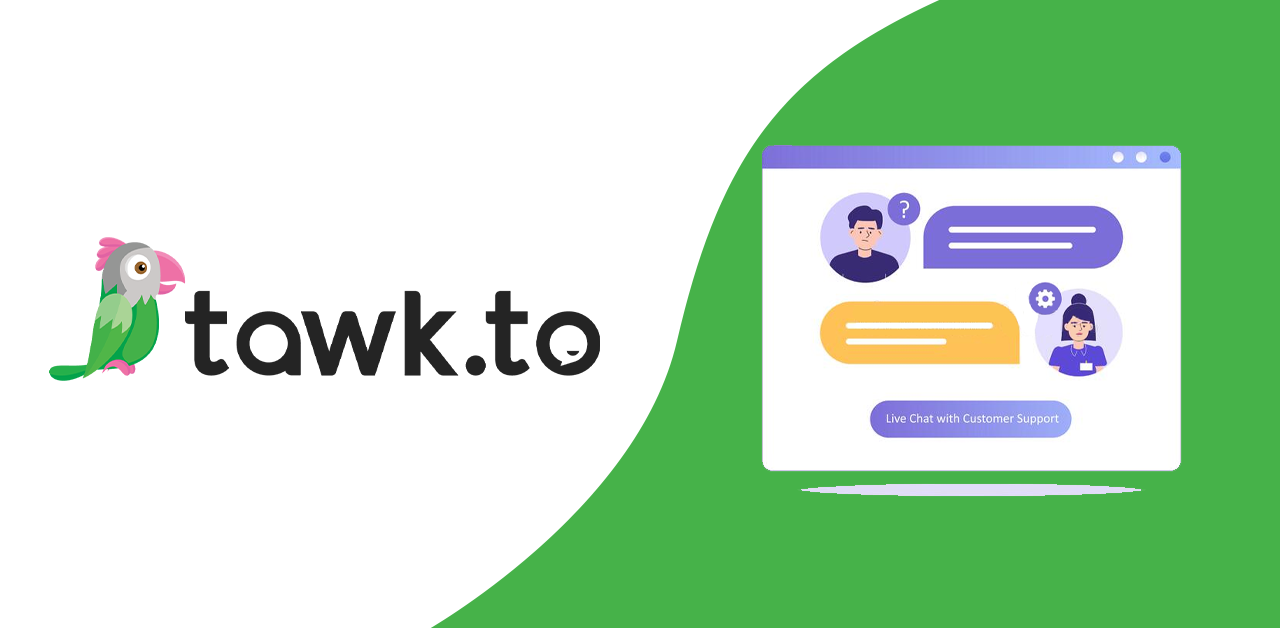 After you've completed the setup, it's time to take care of the live chat. The first and most important thing to note is that conversations are regarded similarly to phone calls. The new chat's notification sound is that of a ringing phone, and it will continue to ring until it is answered.
Furthermore, the conversations do not start on their own. They will remain in limbo if you do not pick it up. Anyone may manage the conversation, although larger implementations may find this inconvenient.
Tawk.to, which is regarded as the best live chat software. It allows its agents to contact the client directly or send a whisper. That is only accessible to the other chat agents. The latter enables the involvement of many agents in the same conversation and collaboration behind the customer's back.
Tawk.to Review – User Interface
This app's user interface includes all of the essential elements you'd expect from a live chat application. Different parts are designated for reviewing the visitor's information, conversing, and selecting different conversations. You can also make critical notes about the clients so that the allocated chat agent can quickly handle their issues the next time they contact you.
However, certain aspects of the User Interface seemed out of place. For example, the tag button, which allows you to categorize discussions by category, felt out of place in the bottom right corner of the app. It seems unusual that the additional tags will be displayed in a separate program.
Tawk.to Review – Integrations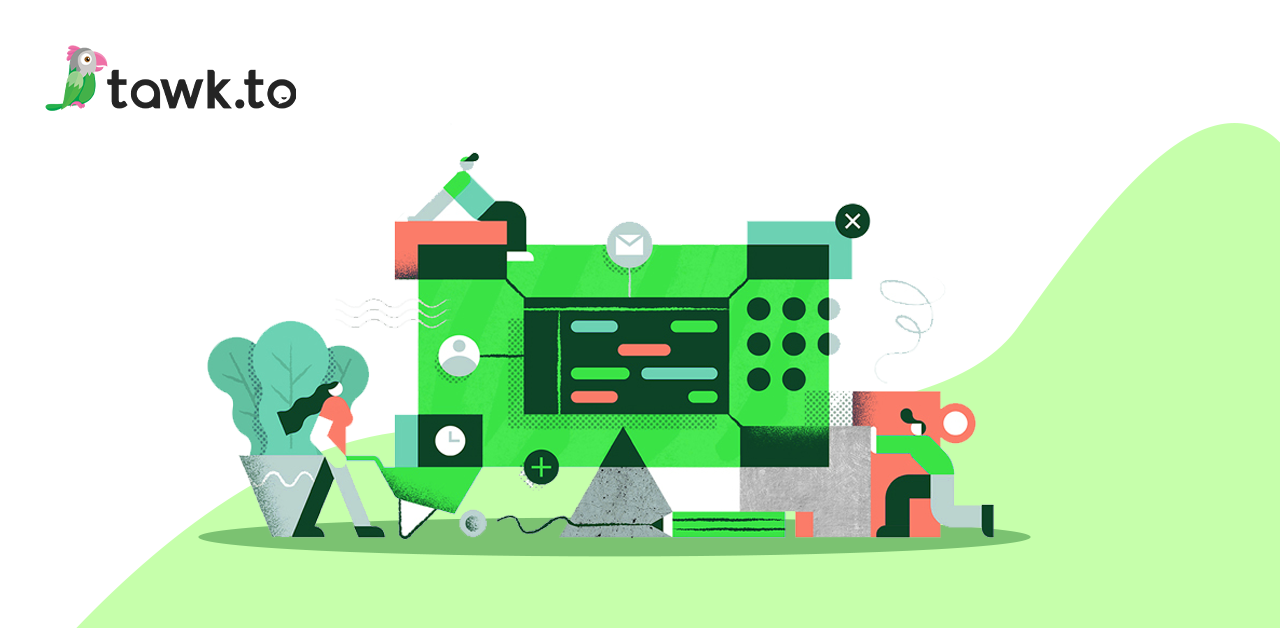 There's a reason Tawk. is considered the Best Ticketing Software: it connects with many well-known services, including Website Building, which allows users to embed a Tawk.to a window on their website via a plug-in.
Weebly
WordPress
Squarespace
E-commerce – the user may use the plug-in to incorporate the chat on his store website.
Magento
Shopify
PrestaShop
OpenCart
Tawk.to Review – Metrics
The dashboard on Tawk.to displays key indicators that allow you to assess how effectively your live chat strategy is doing. Its graph tracking system for live visitors will show you how many visitors visit your website.
Other parameters monitored by this live chat service include:
Missed conversation - This is a chat that the agents did not respond to.
Positive sentiment - This is the percentage of discussions in which the conversation finishes positively rather than negatively.
Engagement – This graph compares the proportion of visitors who clicked the conversation bubble to the percentage of visitors who did not participate and were prompted to start a chat.
Availability – The percentage of time that your chat agents were accessible for your visitors.
Visits – The total number of visitors to your website • Page Views – The total number of pages that your visitors visited
Chats - the total number of chats that website visitors have participated in.
The fundamental goal of live chat is to make yourself available to your consumers at all times. Because you must engage with your consumers and respond to them immediately, having merely live chat will never benefit your business.
All of Tawk. to's analytics will aid you in your endeavor.
Tawk.to Review – Pricing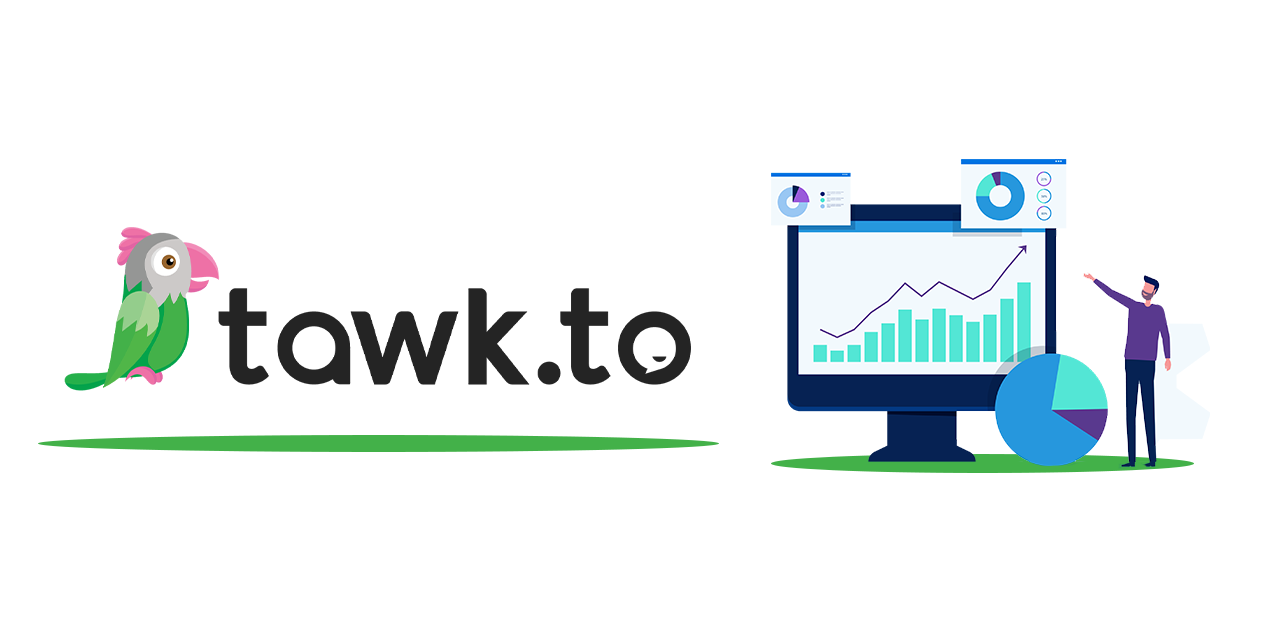 Although the program is free, Tawk.to also offers white labeling and video/voice chat options. They do not have published prices; therefore don't hesitate to contact the seller directly for a quote. Companies may also engage agents directly from Tawk.to for as little as $1 per hour.
Tawk.to Review – Is it worth it?
More than 200000 enterprises utilize Tawk.to, a free live chat software and ticketing system, to provide real-time assistance and service to their clients. Once you've added this technology to your website, you'll never lose another lead or transaction. The Tawk.to will assist you in monitoring your visits and providing answers to your long-term customers when they are in need.
It's really easy to set up, and the best part is that it's incredibly lightweight so that it won't slow down your site's loading performance. Make it obvious that it isn't a plugin, so you don't have to worry about the platform your website is built on. Place a script on any website, or only on specific pages, to begin utilizing Tawk.to. You may respond to your user's inquiries at any moment by downloading an app for your smartphone. This will notify you if someone initiates a conversation. You can keep your business alive even if you are not in your office using this method.
Conclusion
Businesses utilize Tawk.to, a live chat and messaging application, to communicate with clients via mobile apps or websites. Tawk.to make providing personalized and real-time customer assistance simple. Tawk.to assist in website monitoring and when clients want assistance. It makes it easier to start a dialogue with visitors and app users on the spot.
The free chat software has several windows for seeing visitor information, selecting conversations, and talking. Users may customize widgets, chat colors, and attention bubbles and do bespoke uploads.
It is not overstating to say that Tawk.to is one of the best options you can select available out there.
Related Articles: