In a world with stiff competition, everyone claims their live chat and chatbot solution to be the best. Selecting one that meets your needs and is authentic becomes challenging. We have a solution for you. We have created a compelling list of the 11 best Tawk.to alternatives and competitors in 2022.
But before that, let's get an idea about Tawk.to. It is a platform with several features for supporting its business goal. It has a distinguished name for providing streamlined customer support and generating more sales. Moreover, it has a powerful live chat and chatbot tool and is among the top names for customer service platforms.
However, Tawk.to cannot fulfill every business's demands satisfactorily. As a software program, it too has flaws. But if Tawk.to is among the top chatbot providers, is there any chatbot provider out there that is the best?
Continue reading this article to find out more about Tawk.to alternatives, and competitors.
What is Tawk.to?
Tawk.to is a customer care platform that uses live chat, chatbots, and multi-channel chat to enable e-commerce enterprises to give outstanding customer service to their consumers. Its shared inbox allows enterprises to monitor all discussions from a single dashboard, eliminating switching between tabs and chat services.
Tawk.to allows businesses of all sizes to communicate with consumers through a mobile app or website. Users may access chat history, performance data, and customer communication via configurable sites on the platform.
Real-time monitoring, native mobile applications, customized widgets, a built-in ticketing system, premade shortcuts, desktop/mail notifications, data encryption, and custom tabs are some of Tawk.to. The platform's domain limitation feature allows users to restrict access to specific domains, websites, or IP addresses.
The sentiment tracking feature on Tawk.to enables users to evaluate reactions and boost consumer engagement. Users may generate customized widgets and emails with bespoke branding using Tawk.to's the white-label solution.
Through graphs and historical metrics, Tawk.to has an interactive dashboard that provides essential information to visitors, conversations, page views, etc.
WordPress, Joomla, PrestaShop, Trakdesk, Weebly, Wix, Zencart, Cayzu, and Cloudflare are among the third-party apps and platforms you can connect with Tawk.to.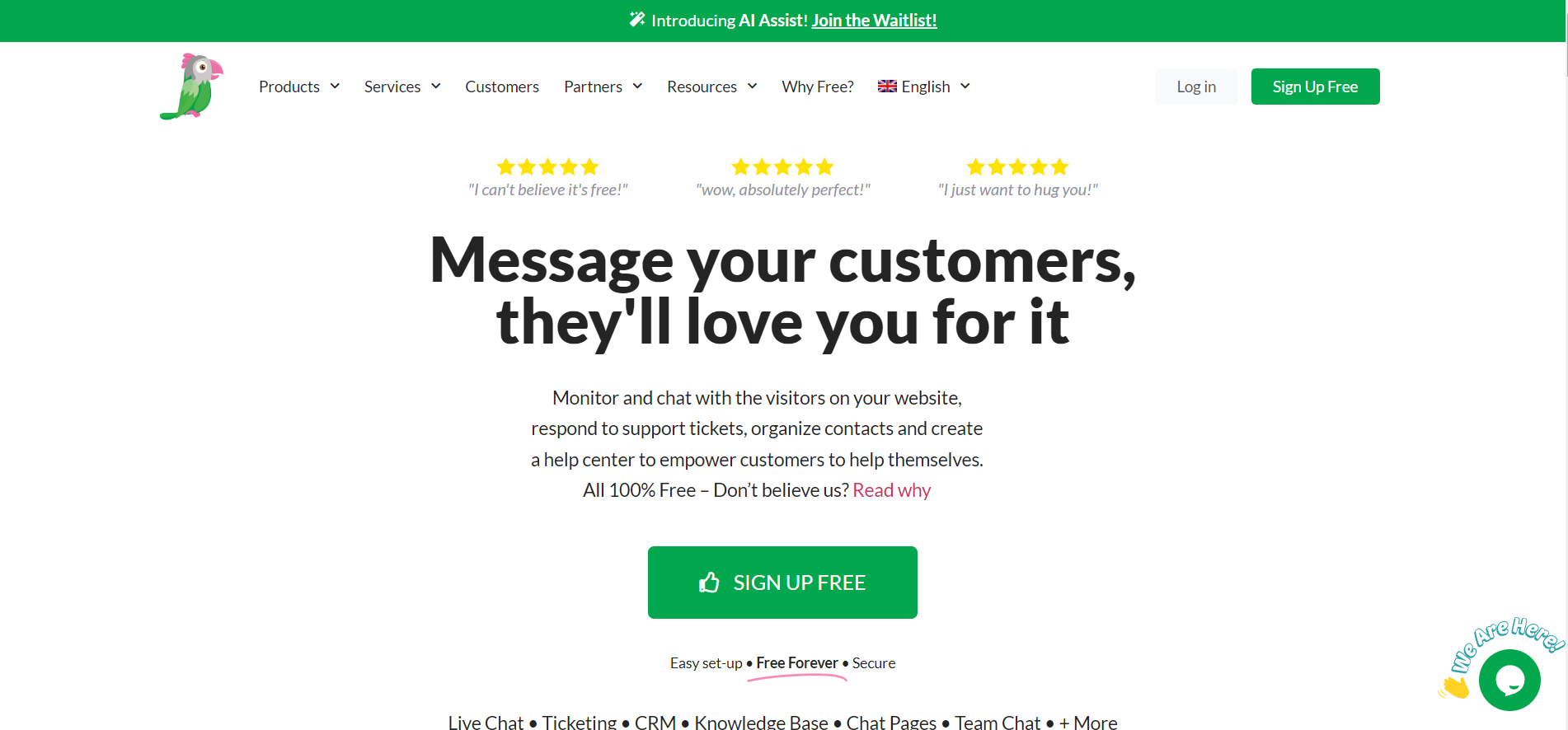 Why Search for Tawk.to Live Chat Alternatives?
The following are some of the most prevalent difficulties that prompt consumers to look for Tawk.to chat customer care alternatives:
It doesn't provide enough bandwidth to personalize the chat widget to meet your needs.
Many customers have expressed dissatisfaction with their inability to make modifications to Tawk. to's existing chat widget.

It doesn't notify operators when there are new incoming conversations. Tawk.to unable to provide a fun user interface for support agents to utilize.
Many of the software's users find the appearance and feel of the software to be antiquated, which has turned them off during a live chat session.

It doesn't offer immediate help if a consumer has a problem with their goods. As a result, as a user, you can never be sure that their support personnel will contact you if you have a problem with their product.

It doesn't have the most proactive mobile app for alerting users to upcoming chats while on the go. Its mobile app fails to notify users about incoming conversations like its web counterpart.

11 Best Tawkto Alternatives & Competitors in 2022
Best Tawkto Alternatives & Competitors in 2022
BotPenguin
When looking for alternatives to Tawk.to, BotPenguin is one of the top rivals to consider. This live chat software outperforms Tawk.to in terms of functionality, usability, and promptness on a scale of 0-10. BotPenguin assists you in reaching out to your visitors and existing clients in a proactive manner. It accomplishes this by utilizing chat history, chats, greetings, and triggers.
While it successfully assists its users in becoming proactive, it also helps them respond to all incoming chat inquiries. It comes with features such as a configurable notification system, chatbot, intelligent routing, and interaction with native programs such as knowledge base and help desk. These enable you never to miss a significant customer support opportunity.
Omnichannel is a marketing automation platform that allows you to compose chat data once and use it over various platforms.
Chatbot tools such as Website chatbots, Facebook Messenger Website Chat Widget, and chat forms.
To download their IOS and Android apps, they built-in live chat integration.
Allows flexibility to customers if they want to subscribe or unsubscribe from sequences.
It provides email validation along with a persistent menu and location sharing.
Allows accessibility of Facebook Messenger chatbot templates.


Help Scout
Help Scout is a customer support product that uses an email-based customer assistance platform to deliver enterprise helpdesk services.
Small enterprises and teams, start-ups, and non-profits searching for a customer relationship management (CRM) solution will find it helpful.
Their main goal is to turn the software into a powerful marketing tool and a competitive differentiator by offering unparalleled customer care.
DelightChat
DelightChat is a customer service platform designed specifically for direct-to-consumer (DTC) businesses. It was built with a conversation-first strategy, allowing you to manage your store's assistance and quickly handle client issues from a single interface.
It integrates with platforms like WhatsApp, Messenger, Instagram, and live chat, providing you with a comprehensive approach to consumer communication.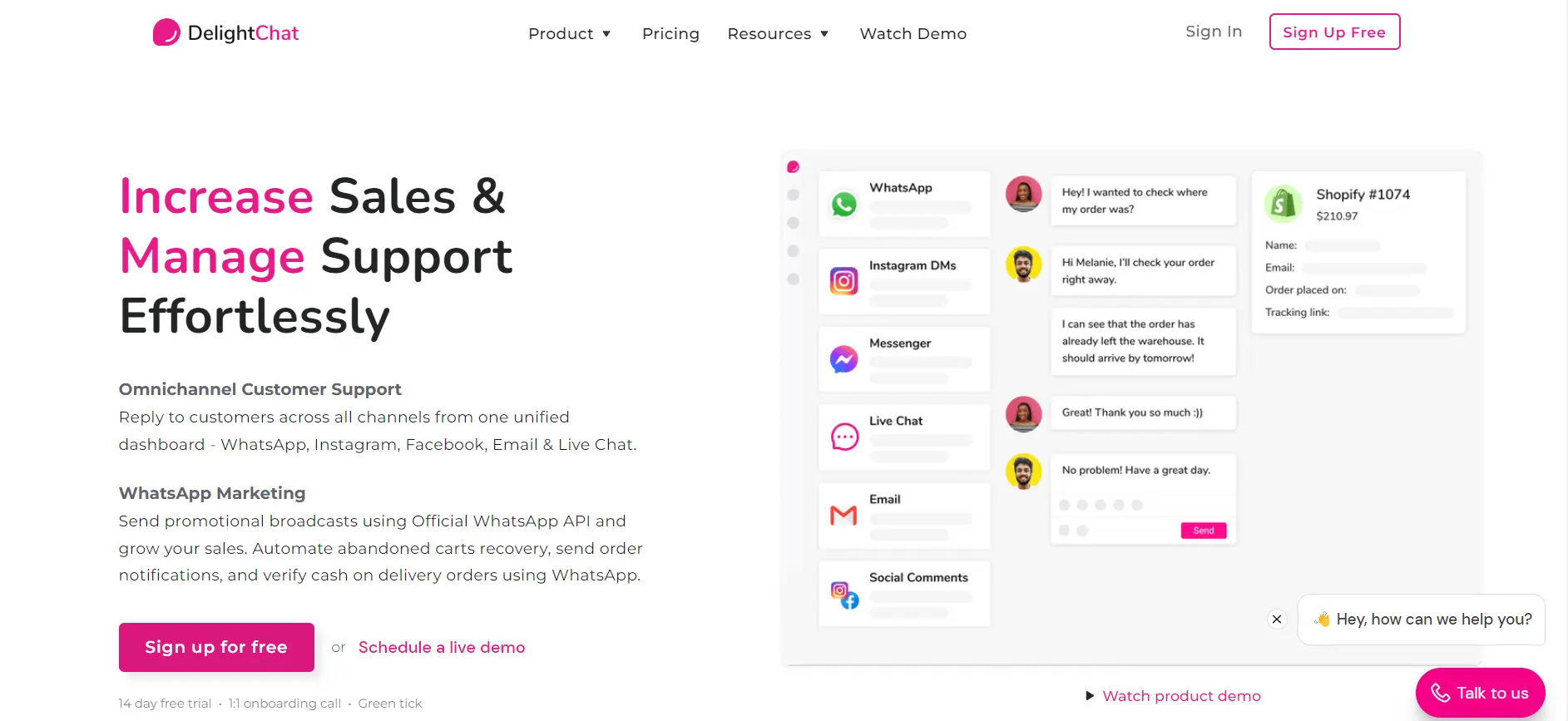 Drift
Drift is noted for its automation features, allowing customers to quickly migrate from one support platform to another. As a result, it's one of the greatest Tawk.to chat with competitors. It allows consumers to use both chatbot and live chat services simultaneously. Agents also can transfer a conversation to a Zoom call or a phone call to better understand consumer pain points.
If that strikes you, you could be surprised by its integration system. Additionally, you can quickly set up multiple Drift inboxes to ensure that your agents don't miss any support requests. It provides an ideal platform for staying engaged, getting to know your consumers better, and quickly resolving their issues.
Olark
Olark is another option for your company to explore when looking to replace Tawk.to in the support suite.
It's undeniably a quick live chat solution that's simple and makes your existing support procedure a breeze for agents. It also enables your company to immediately arrange and save the obtained data in your choice CRM solution.
This move makes it simpler for your sales and marketing teams to understand your consumers and develop acquisition and retention strategies tailored to their needs.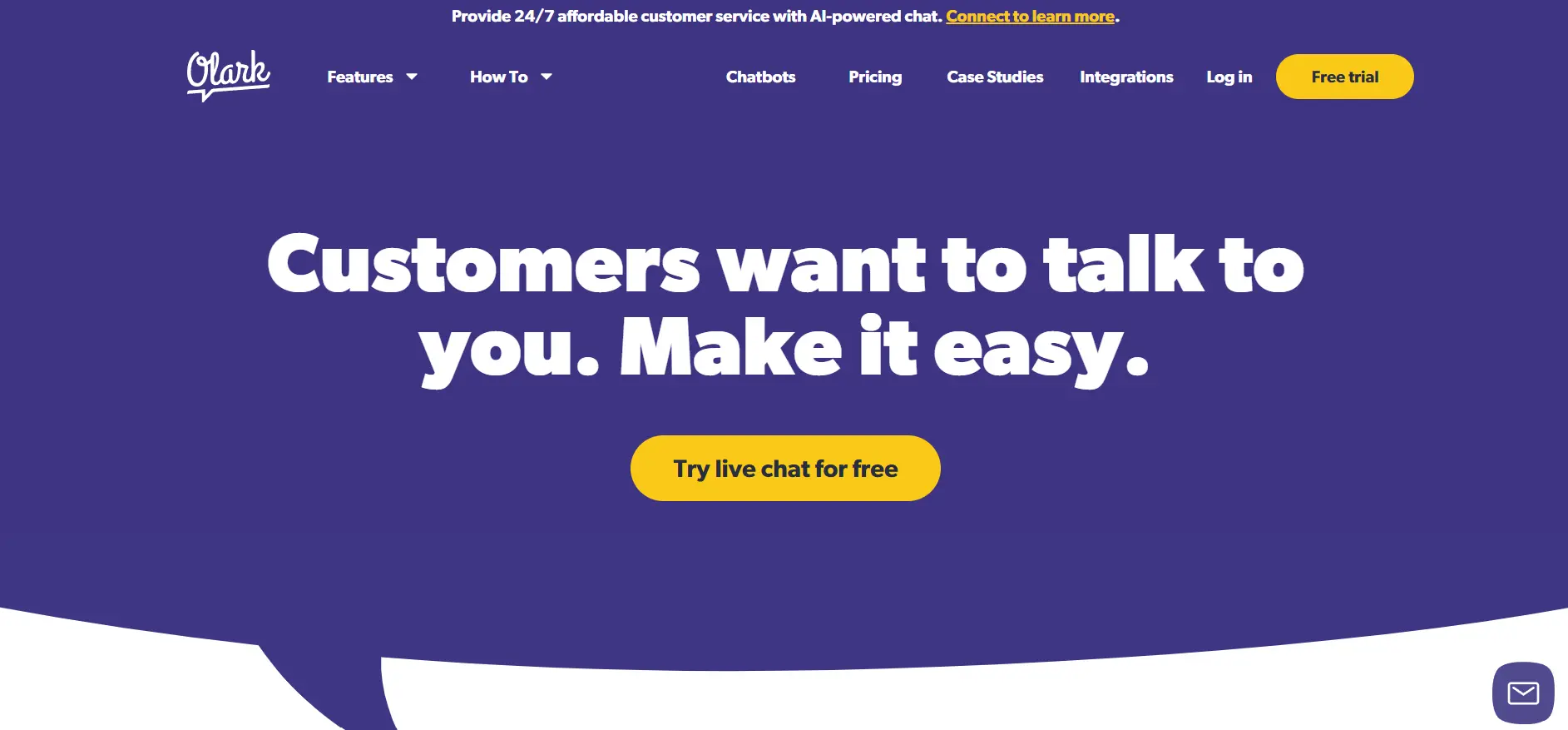 Front
The front is a customer communication center that lets companies engage with consumers via email, SMS, and live chat. The program has a global inbox that collects and organizes all of your communication channels in one location.
You can easily tag and assign chats to team members from one dashboard and snooze and cancel issues.
Freshworks
Freshchat is a live chat program owned by the company. This live chat software is well-known for integrating with various messaging platforms, including the web, WhatsApp, Facebook Messenger, etc.
These enable users to provide clients with more options for connecting with their business and resolving concerns quickly and easily.
Aside from that, you may assist your agents in instantly translating communications given to worldwide audiences into your local tongue.
One of the most satisfactory characteristics that distinguish it from other live chat solutions on the market is this.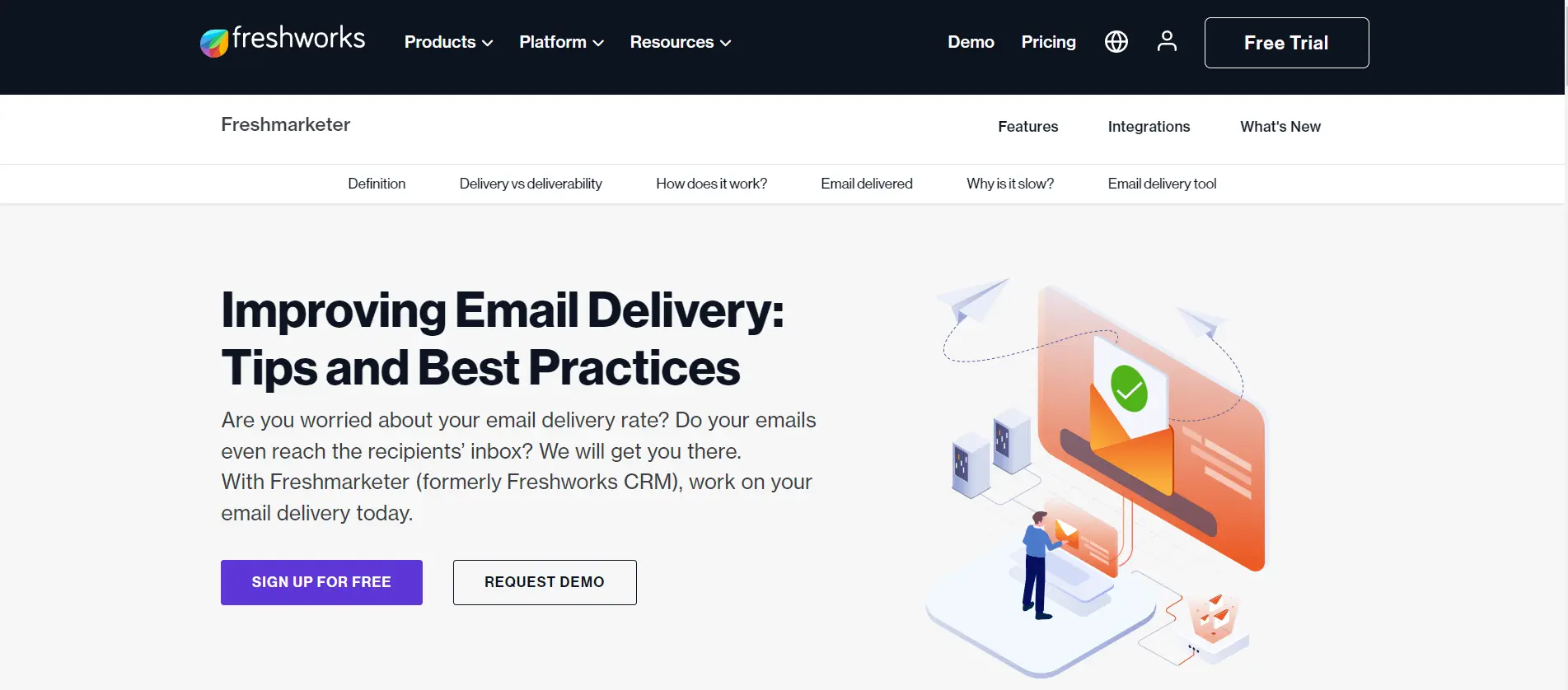 Intercom
Intercom is a customer communication tool for support, sales, and marketing teams. Through individualized messenger-based experiences across the customer lifecycle, the platform seeks to help organizations develop stronger customer connections.
Using its live chat widget, you may distribute outbound messages on your website and automate chats with chatbots.
Crisp
Crisp chat is another one of the best Tawk.to chat alternatives that we recommend to your company. We are not kidding when we claim it is quick to keep its users informed about impending discussions.
It offers a basic package with several features to assist businesses in providing a smooth experience to clients seeking immediate solutions.
It is one of the reasons why it is also regarded as the most incredible free Tawk.to the alternative.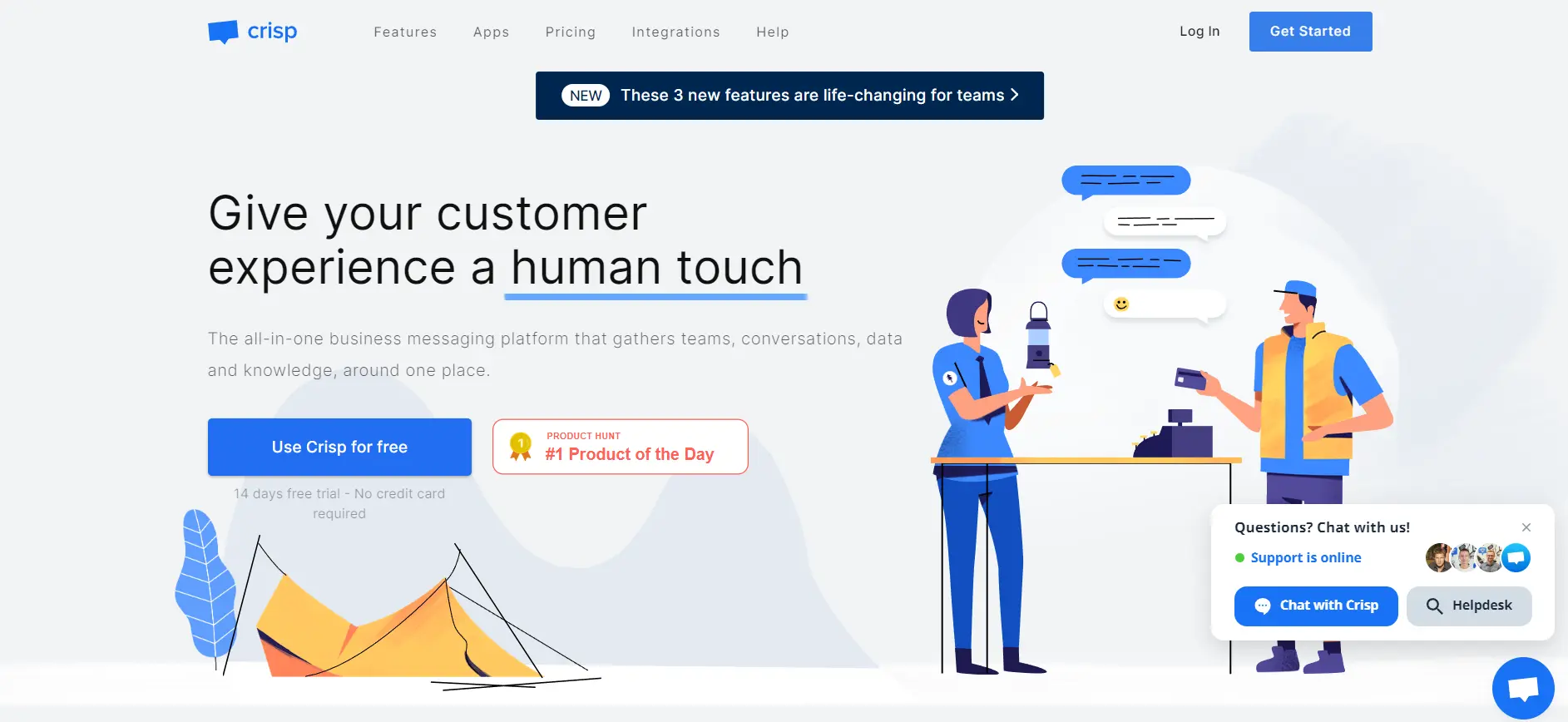 NovoChat
It's a conversational marketing platform for e-commerce companies. It integrates with various instant messaging apps, including WhatsApp, Messenger, and Telegram.
You may use automated WhatsApp processes to retrieve abandoned carts, confirm orders, etc.
The multi-channel inbox in NovoChat allows you to see all of your customer discussions without switching between tabs. Easily assign agents to multi-agent customer support across many platforms.
Tidio
Tidio is another brand worth considering if you're looking for a Tawk.to the alternative. It isn't a free tool like Tawk.to, but it certainly gives it a run for its money in terms of functionality.
It helps you avoid support agent fatigue and guarantees that it handles assistance requests even when unavailable.
Aside from that, this live chat system has a variety of integration possibilities, making it easy for organizations to construct a comprehensive support solution.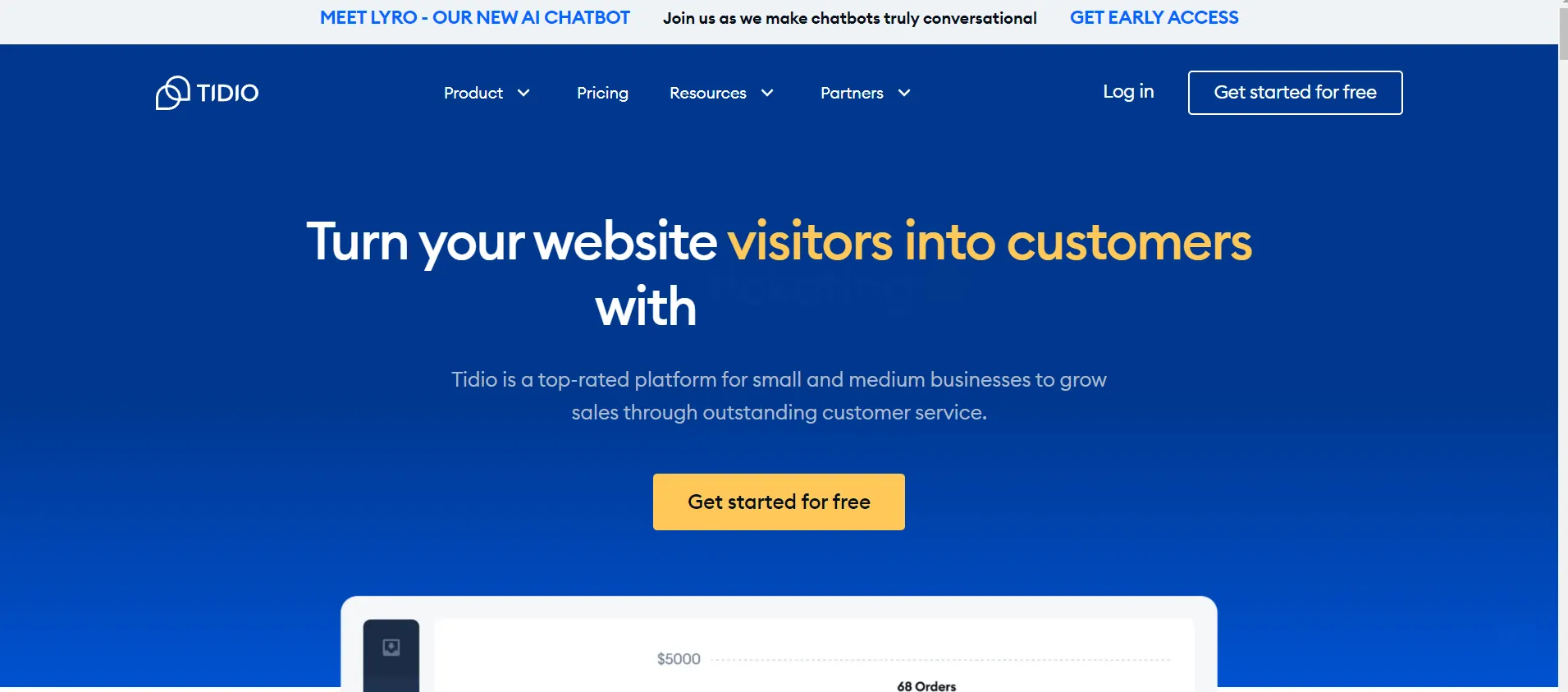 The Bottom Line
Now that you know all 11 best Tawk.to alternatives and competitors, the burning question is which software to choose? The answer depends upon your needs and goals.
Each software has different features to fulfill other goals for different businesses. If you want software for customer support through messaging, go for NovoChat.
But if you want all solutions for a low cost, try BotPenguin. You don't need the required coding skills to complete it. BotPenguin provides many integrations to allow your firm to create a support bundle without any hassle.
You can also connect with messaging apps like Facebook Messenger, WhatsApp, etc