ManyChat is a customer service automation platform that makes it easy to monetize your Messenger audience. It offers a powerful, all-in-one approach for publishers and businesses looking to grow their audience and get more out of their Messenger marketing efforts.ManyChat was started by Mikael Yang and Michael Dunworth, who wanted to make building Messenger apps easier. The result is a powerful platform that makes it easier for businesses to build chatbots and integrate them with other platforms like Shopify or Zapier.In this blog, we'll give you a ManyChat Review. We'll see what is ManyChat and discuss the benefits and limitations of the platform in detail.
ManyChat Review: What is it?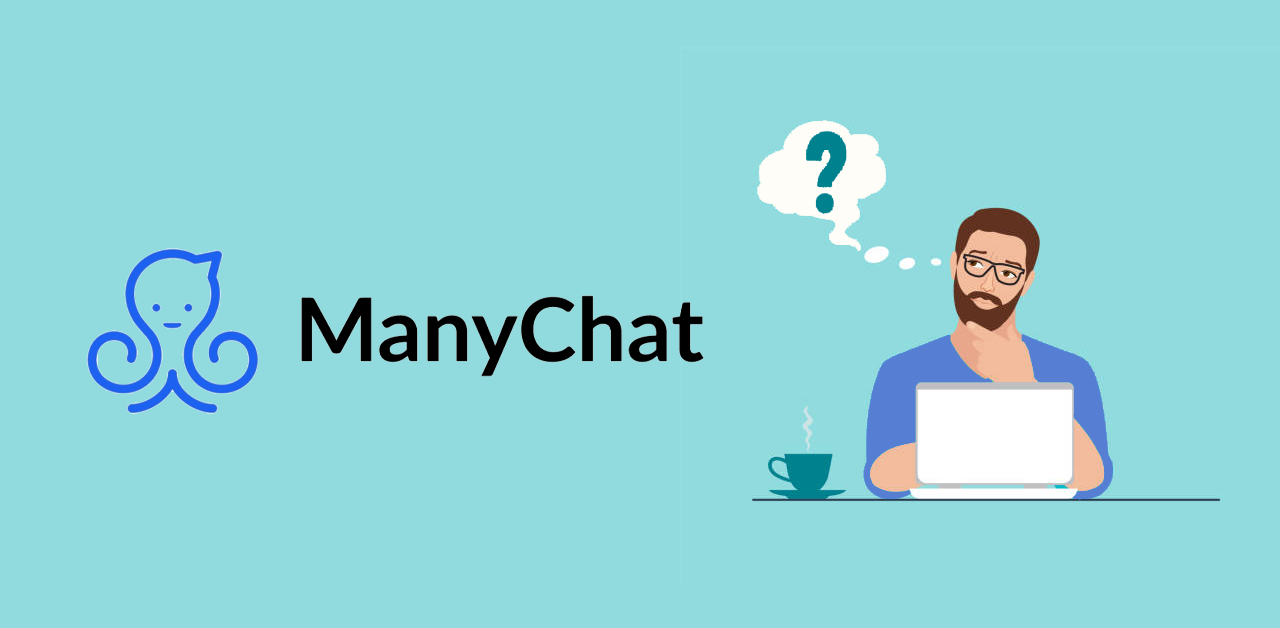 ManyChat is a platform that allows companies and businesses to create a Facebook Messenger Chatbot. It's the easiest way of building a conversational flow with a natural language understanding (NLU); you don't need any coding skills.
ManyChat allows users to interact with companies and brands through social media like Facebook and Instagram. It also allows you to send newsletters, run promotions, create custom audiences, track metrics, and provide customer support. All this is done by using bots through social media channels.
Who are the users of ManyChat?
ManyChat is aimed at marketers and small businesses looking to get more out of their Messenger marketing efforts. It's also ideal for people who don't have the technical skills but want to create bots for Messenger. Anyone can use ManyChat since there are no technical requirements necessary. However, it's best for digital marketers, eCommerce companies and small businesses.
ManyChat Review: How Does it Work?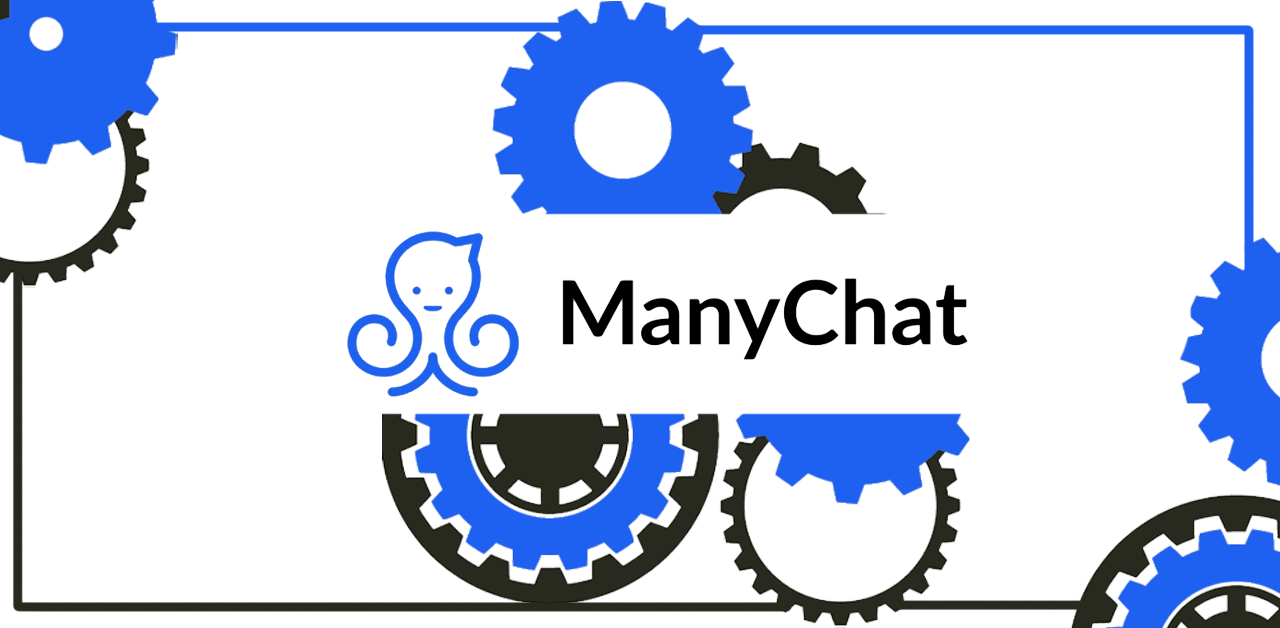 ManyChat is a Facebook Messenger marketing platform. It enables you to create and set up a bot for your business, which can respond to customer queries on Messenger and help you generate new leads.
ManyChat allows you to communicate with customers on Facebook Messenger in real-time. It also helps you market your products and services, collect feedback and build brand awareness.
Here is a scenario for you to get a better understanding:
Let's say you're on Facebook, scrolling through your feed and an ad catches your eye. You click the ad and it takes you to a Facebook Messenger chat, where a voice assistant asks you if you have questions about the product. You answer, "Yes," and the assistant replies with a list of FAQs. You pick one and a customized message appears, answering your question in detail.
It's a seamless experience for you and a big win for the company that created it. They've made it easy for you to get the information you want, when and how you want it.
It turns out this isn't as futuristic as it sounds; ManyChat is already delivering this.
Let's take another example:
You've just opened a restaurant in a new location. You want to inform your customers about the new location, the special deals and discounts you'll offer at the opening, etc. You can use ManyChat to create a bot that will do this job for you.
You can also use ManyChat to send reminders (with pictures of your delicacies) every other day, run promotions or giveaways (e.g., 'Get two dishes for $10'), offer discounts during happy hours, etc. In addition, ManyChat can collect customer information like email addresses, phone numbers and names. This data can come in handy when sending coupons or calling customers for online orders.
ManyChat Review: Benefits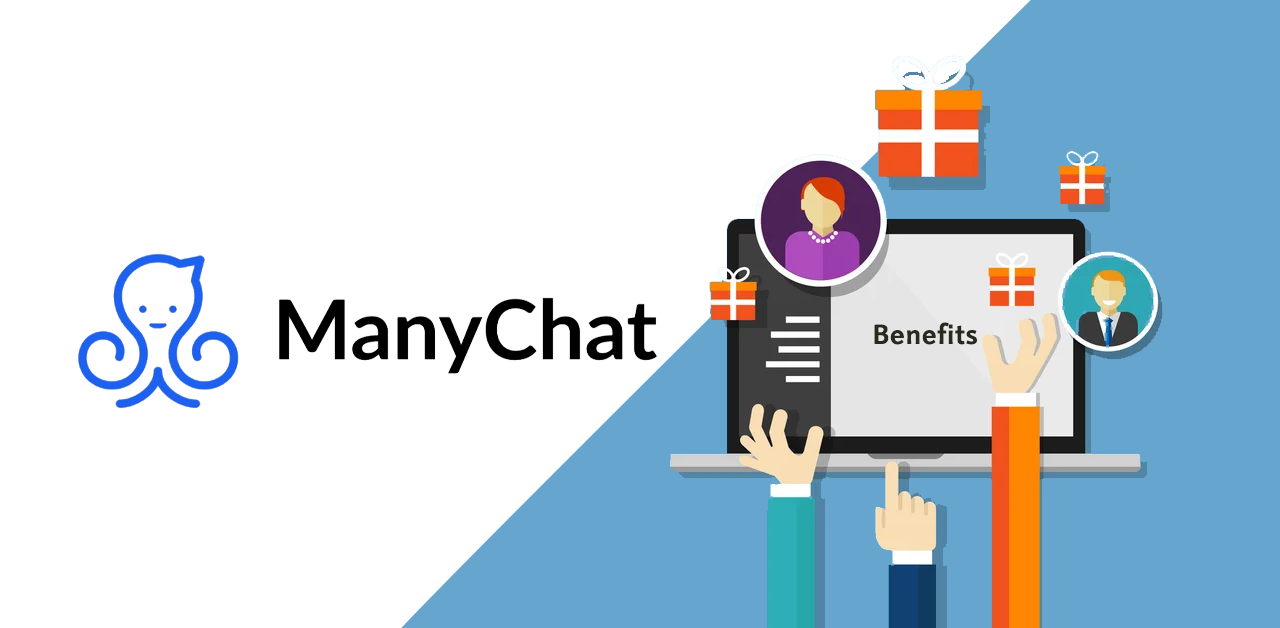 Simple Interface
It has a simple interface that allows users to chat with their contacts in the same way as on Facebook Messenger. The app's main screen lists your contacts, and you can search for a specific contact by swiping down.
Starting Conversations Made Easy
To start chatting with your contacts, you just need to tap on their profile picture and type in the conversation text box. Once you have sent an SMS message, the recipient will receive it as a notification on their phone. If they don't reply immediately, they will be notified again when you open the app again.
Send Out Mass Promotional Materials With Ease
Using ManyChat, you can also create groups of people and send them messages simultaneously. You can also send messages to multiple people at once using the "Add" button. You can also send messages as attachments using the "attach" button.
Inbox
Send and receive messages from your Facebook page's visitors. Track everything from one place without hassle. This feature makes it easy to start conversations with people across multiple platforms.
Chatbot Builder
Create a chatbot with our drag-and-drop builder. No coding is required. Chatbots are the future of business success. Nowadays, in developed countries and developing countries, businessmen use chatbots to serve their customers and promote their products. Chatbots have become more popular than ever before, and every type of brand is using them.
Facebook Messenger
Send messages, collect leads and deliver personalized content to your customers using ManyChat.Facebook Messenger is a dear platform to one billion-plus users. Facebook is the official partner of ManyChat, making it the best platform for marketing on Facebook. Outperform your competition and build lasting relationships with your customers with this feature.
It's no secret that Messenger is the future of e-commerce and customer service. As an entrepreneur or business owner, you must have a Messenger Strategy to stay relevant and make more money.
Insight Reports
Gain valuable insights on your bot's performance straight in ManyChat.Strengthen your marketing strategy with a detailed and holistic view of how you are doing. Get to know where you stand so you can easily move forward to where you want. Get data on various metrics of your choice in a matter of seconds and a few clicks.
ManyChat Review: Drawbacks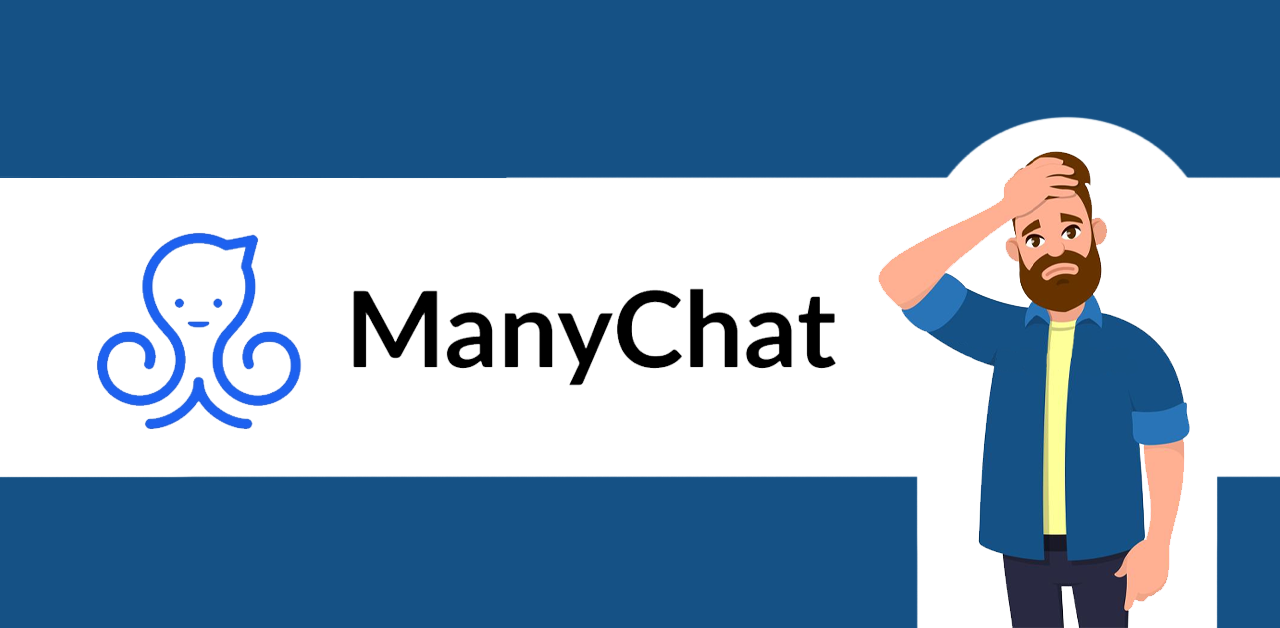 Template Limitations
The first one is the type of templates available. There aren't a lot of templates to choose from. Also, the templates are not very customizable; hence you can't create a unique and personalized one for your business.
Lack Of Flexibility
You can design your template, but it's not that easy. The drag-and-drop editor also lacks functionality and features. It would be great if ManyChat could improve its drag-and-drop editor with more features so that it's easier for users to create their templates.
Some of the other drawbacks of ManyChat are:
You need to create a Facebook page for your business before using ManyChat for marketing purposes.
ManyChat only works with Facebook Messenger, so you need to have an account there.
It has more features than other chatbots, but some require some basic technical knowledge.
It does not support multi-platforms such as Skype and WhatsApp.
You won't be able to delete subscribers from ManyChat if they are added via Zapier or by other integration (like Privy, Shopify)
ManyChat Review: Pricing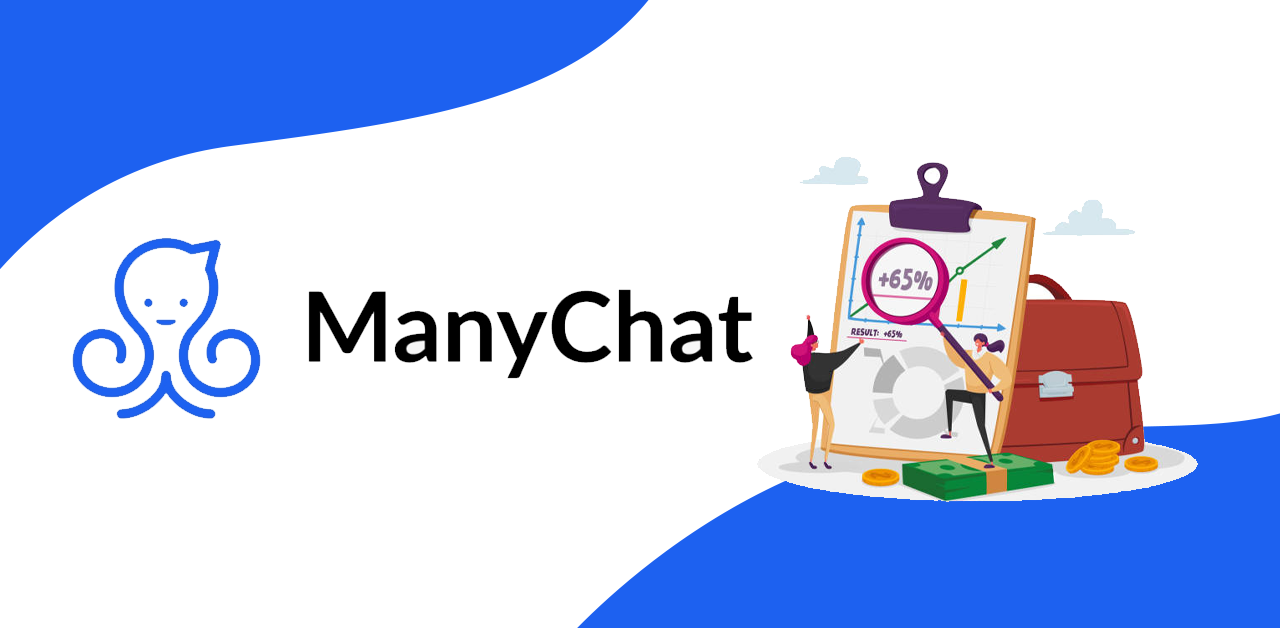 Free Version:
Manychat offers a free version that gives you many features to kickstart your customer engagement and interaction. Here is a list of all the features you get in the free version:
Channel Access:
Instagram Direct Messages
Facebook Messenger
WhatsApp (beta)
Key features:
Automate conversations. Unlimited custom flows to engage up to 1,000 contacts
Acquire new customers.
Access basic Growth Tools to drive leads to your automation
Segment your contacts
Ten customer Tags
Email support anytime
Pro Version:
ManyChat also offers a Pro version that starts at only fifteen dollars per month. The price is adjusted on your requirements. The adjustable price is a plus point as it comes in handy when you do not have enough capital to spend on marketing, but you still need to market your product.
Here is a list of all the features you will get in the Pro version:
Channel Access:
Instagram Direct Messages
Facebook Messenger
WhatsApp (beta)
SMS Text Messaging (pay as you go)
Email (pay as you go)
Everything In the free plan plus the following
Engage unlimited contacts.
Scaled pricing based on contacts
Expand customer reach.
Unlimited Growth Tools, Keywords, and team member seats
Build advanced campaigns.
Unlimited Tags, Custom Fields, & advanced Segments
Optimize performance.
ManyChat Analytics & Insights tools
Save time. Integrations to tools you already use
Make it your own. No ManyChat branding
Email support
ManyChat Review: The Bottom Line
ManyChat is a great tool for taking your business's Facebook Messenger marketing to the next level. Using ManyChat, you can create sequences, do A/B testing, use keywords, and more. All of this helps you automate your marketing efforts and increase your sales.
Is ManyChat Worth it?
ManyChat is worth it if you have a business presence on Facebook Messenger and if you're looking to grow your business using this platform. ManyChat's main advantage over other platforms is its massive feature set for creating advanced chatbots. The company offers both a free and paid version of its software, though the free version is very limited in terms of features. ManyChat also takes an extra step to offer onboarding support and a library of educational resources to help new users get started with the software.
BotPenguin is an AI-powered chatbot making platform. It lets you create zero coding intelligent chatbots for multiple platforms such as Facebook Messenger, Whatsapp, Telegram and others.
Related Articles: