ManyChat, as the name suggests, is a tool that helps businesses send messages to many people simultaneously; it is an omnichannel support platform. At their core, they're all about helping you automate your customer messaging and support, so you can send the right message to the right person at the right time. They are focused on creating user-friendly tools for sales professionals, businesses, and marketers. Continue reading to find out about ManyChat alternatives, pros, and cons.
How Does ManyChat Work?
ManyChat's most important feature is its sequencing system. Sequences are essentially a chain of messages sent out in a specific order and at particular times. With ManyChat, you control who receives these sequences and when. You can set up your sequences to automatically send out whenever someone signs up for your email list, or you can manually trigger them yourself.
Who are the users of ManyChat?
ManyChat's users are sales professionals and marketers who want to connect with their audience through automated features like sequences and broadcasts. These users will likely want to send out sequences triggered by someone signing up for their mailing list or purchasing on their e-commerce site.
Why use ManyChat?
ManyChat offers a free plan that you can easily upgrade to the affordable premium version. This low-entry cost makes it an excellent option for those new to the chatbot world but want the benefits without hiring a developer and spending a lot of money. The setup time is minimal, and the interface is user-friendly and straightforward. Non-technical business owners can easily set up their chatbots without coding. So they don't have to pay developers every time they want to make changes. [wptb id=8770]
ManyChat Pros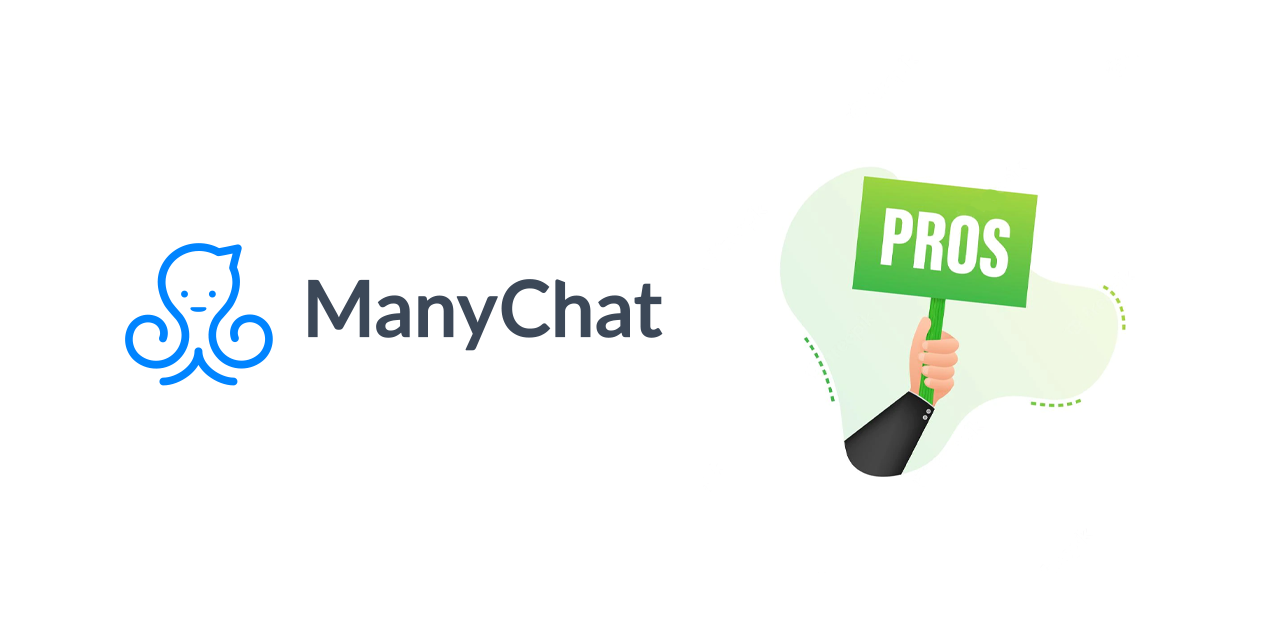 ManyChat has many great features and benefits, so it's the most popular Messenger marketing tool. Here are the main ones:
Low cost - ManyChat offers a free plan for up to 500 users, and their Pro plan is only $10 per month. They also offer an Enterprise solution.
Facebook approved - ManyChat is an official Facebook Marketing Partner.
Easy to use - Manychat has a drag and drop building tools, a dashboard where you can see all your flows in one place, real-time analytics, and more.
Powerful features - You can do so much with ManyChat, including segmentation, drip campaigns, keyword triggers, email capture forms, quizzes, and more
As you can see from this list of pros, Manychat will be best for beginners who have never used Messenger marketing before. In addition, it can be an excellent option for small businesses that don't have a large customer base.
ManyChat Cons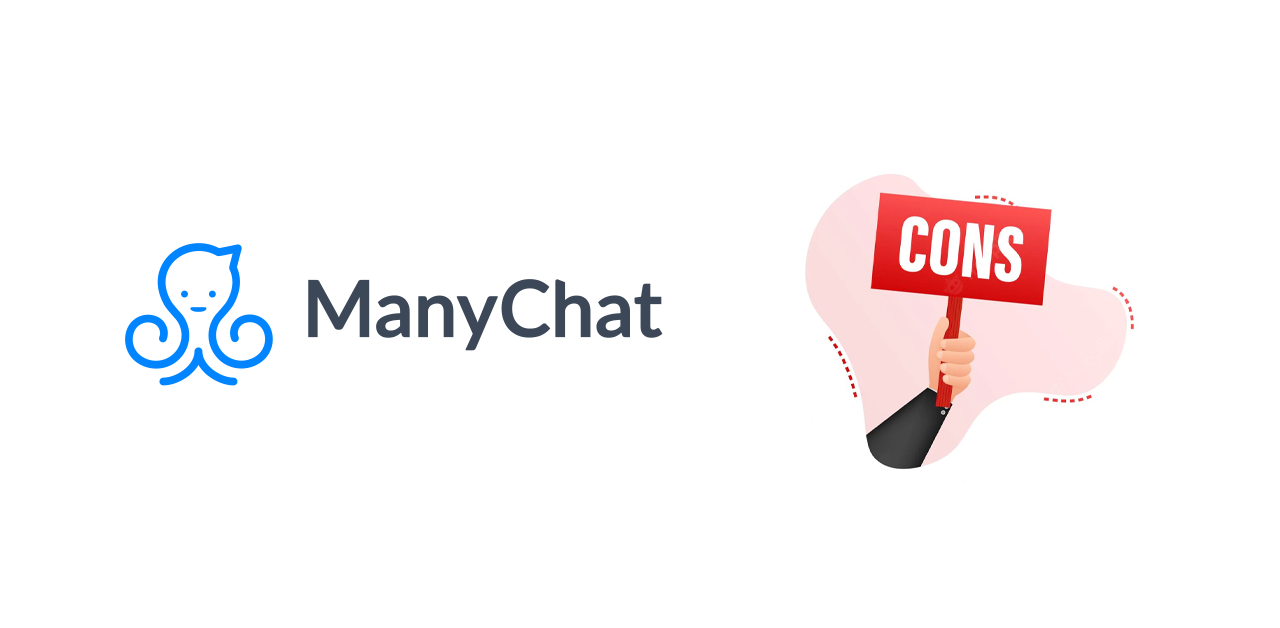 ManyChat Cons: Not Suitable for Small Businesses
If you're running a large business, ManyChat is not the perfect solution. It's incredible for small and mid-level companies but not so great if you have a lot of subscribers in your chatbot. With that many customers, you will want to be able to offer more than just general support. You'll wish for features like live chat, phone support, advanced reporting, and even A/B testing. ManyChat provides nothing of the sort.
ManyChat Cons: No Email Marketing Support
As mentioned above, ManyChat offers no email marketing capabilities. But even though it has an email capture feature, this is only provided as part of their Facebook Messenger integration. Email marketing is still relevant in 2022, and a complex chat system like ManyChat should support it, but it doesn't.
ManyChat Cons: Limited Integration Support
ManyChat doesn't offer integration with Zendesk or Salesforce (which both have excellent CRM systems), nor does it integrate with HubSpot (a free version). Unlike its competitors, including ChatFuel and MobileMonkey, which integrates with these services -- you'll have to manually enter the data yourself into each platform separately, which can be pretty time-consuming.
ManyChat Alternatives
ManyChat alternatives include a host of options that can do everything ManyChat does. Depending on your business, you may want to focus more heavily on marketing automation. Also, maybe you want to emphasize creating a stand-out chatbot experience for your customers. Here is a list of the top 3 alternatives to ManyChat
BotPenguin
Intercom
MobileMonkey
ManyChat Alternatives: BotPenguin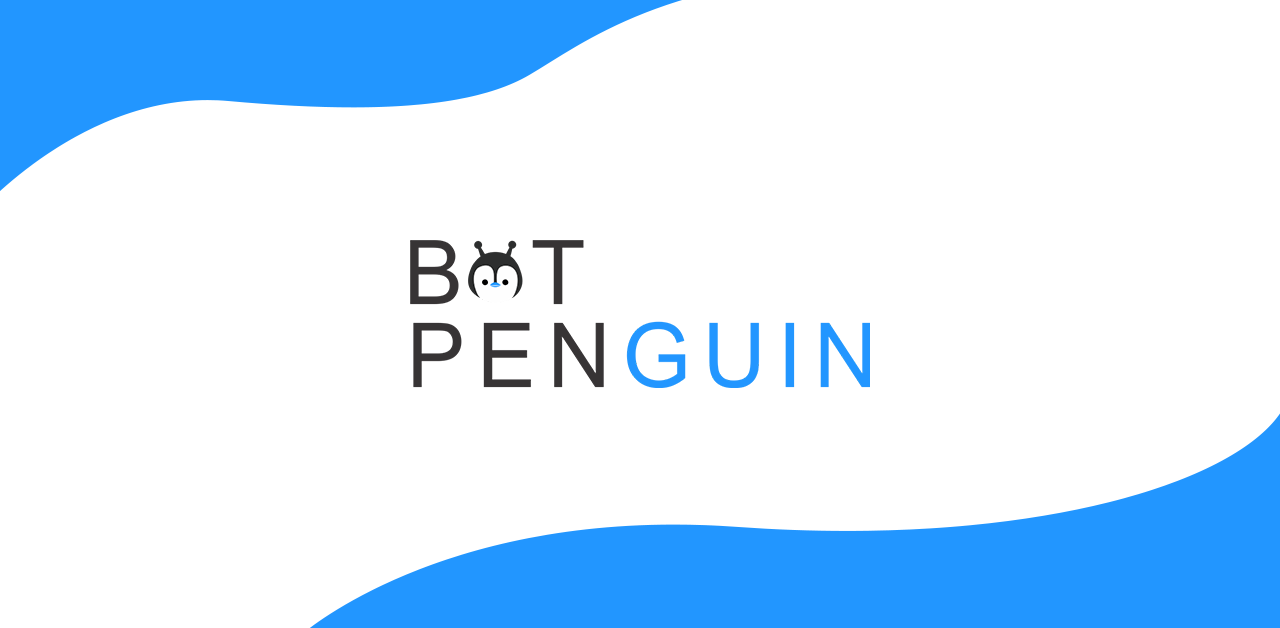 BotPenguin is a fantastic Organisation. They help you build your chatbot for Facebook Messenger, Telegram, and Skype. You can utilize it for both customer service and lead generation. For example, e-commerce companies can provide customer support and receive inquiries. At the same time, real estate firms can leverage it to generate leads. Chatbots are the future of marketing, sales, and customer support. We are seeing a massive change in the way businesses interact with their customers. With the help of a chatbot, you can reach out to your target audience wherever they are and automate customer interactions, like answering FAQs and taking orders. The best part is that you don't need any programming skills to start with BotPenguin. You will be able to set up your first chatbot in just minutes!
ManyChat Alternatives: Intercom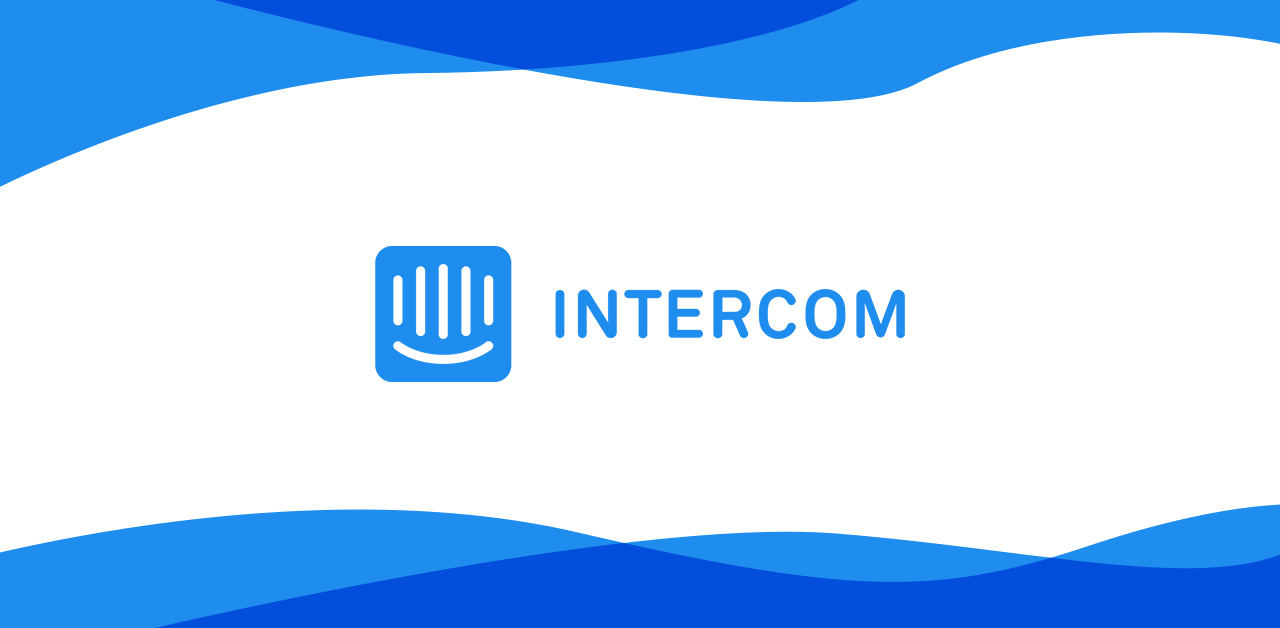 ManyChat Alternatives: What is Intercom?
Intercom is a customer relationship management and messaging tool for internet businesses. It allows companies to communicate with leads, customers, and users on their website, web or mobile app, email, and social media. You can use it to capture leads via personalized messages, manage customer communication with support tools, and track customer behavior. Intercom integrates with apps like Salesforce, Twitter, Facebook, Zendesk, and Slack.
ManyChat Alternatives: How does InterCom Benefit Your Business?
Intercom shows you who is using your product and makes it easy to personally communicate with them through targeted, behavior-driven email and in-app messages. You can send messages automatically based on rules or manually to the right people at the right time. In addition to messages, Intercom lets you collect information about each user to track their growth, segment them into different groups, and send relevant messages. All this information lives in a searchable user profile. When users send you a message, they appear in a shared inbox so you can respond directly to them. You can also share notes on user profiles, so your team always has context when communicating with users.
ManyChat Alternatives: what can you do With Intercom?
With Intercom, you can make product announcements and send behavioral emails and in-app messages based on what people do or don't do. Moreover, you can ask them qualifying questions to convert more leads.
Intercom helps you answer questions quickly, capture more leads through personalized experiences, and onboard users with automated workflows.
ManyChat Alternatives: MobileMonkey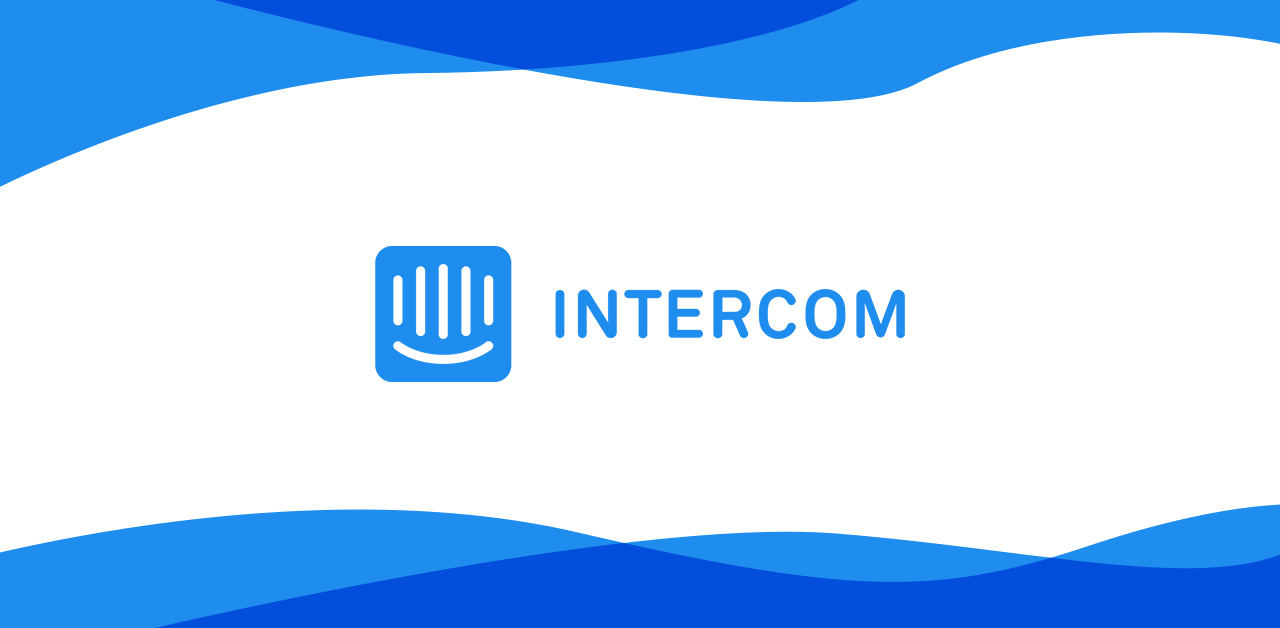 MobileMonkey is an excellent ManyChat alternative for businesses because it offers more marketing tools and advanced integrations with other online systems. As with ManyChat, MobileMonkey allows you to create and deploy automated chatbot marketing campaigns across channels such as Facebook Messenger, SMS text messaging, WhatsApp, and more.
ManyChat Alternatives: benefits of using MobileMonkey
It's free. MobileMonkey is free

ManyChat Alternatives

for up to 2,500 contacts and offers unlimited free pages and ad accounts. At the same time, ManyChat limits you to one page and no Facebook ads.
MobileMonkey lets you build funnels into your bot flows with customizable opt-ins pre-built for you. Moreover, you can easily add them to your Messenger bot by simply dragging and dropping them into place.
MobileMonkey allows you to send broadcasts based on your user's opt-ins, preferences, purchases, or location (geo-targeting) with the PRO version of the WordPress plugin for Facebook Messenger chatbots.
MobileMonkey supports chatbots and live chat, while ManyChat relies solely on chatbots. Live chat gives your customers the ability to talk to a natural person.
It is essential if they have any issues or questions about your product or service and need immediate assistance.
Chatbots often aren't able to answer complex customer questions without human intervention.
MobileMonkey also provides an exportable dashboard that enables you to re-engage customers who are inactive or have fallen out of your sales funnel.
MobileMonkey provides detailed analytics on campaign performance metrics, including open rates, click-through rates (CTR), message sends, etc.
Additionally, you can track each campaign individually to see how your customers are interacting with your campaigns.
It helps you to understand which campaigns are most effective.
ManyChat: The Bottom Line
ManyChat is a platform that helps companies connect with users on Messenger. It's simple to use, affordable and can be a huge asset for your marketing strategy. ManyChat is perfect for businesses of all kinds. Whether you sell products or services, provide an online service, or even if you want to help people find information about your business online, ManyChat can help. However, it may not be the best choice for your business. Only you can decide that. The question is, Is ManyChat a viable customer service option for your business? The answer is up to you. The facts are before you. All you need to do is decide.