Did you know that about 2 billion people are using WhatsApp and Whatsapp chatbots daily?
Do you want to gain an edge over all your competitors in the market?
Do you own a small or medium-sized business?
Do you want to know why all businesses are adding WhatsApp to their customer support?
Let's enlighten you!
WhatsApp rolled out when the smartphone market was just evolving and bringing the mind-blowing tech we see today.
The WhatsApp team has done a commendable job for its users, and they can do it for you too.
Ever heard of the WhatsApp business app? This subsidiary of WhatsApp was launched in 2018 and has become the mainstream application for customer engagement.
More than fifty million businesses in 150 plus countries use WhatsApp to interact with their customers. It has been a boon due to the simplicity and trust that the app has cultivated over the years.
Now, you must be thinking, why does all this matter to me? As a small business owner, you need every tool available to expand your business and turn it into your empire. One such tool is WhatsApp business and its chatbot application.
Chatbots were the standard of inbound marketing and lead generation at the time. Half of the internet users trust and prefer to use chatbots to do their business. You can take advantage of both things and combine them into the best tool for you, a WhatsApp chatbot!
How to create WhatsApp chatbot - The Complete rundown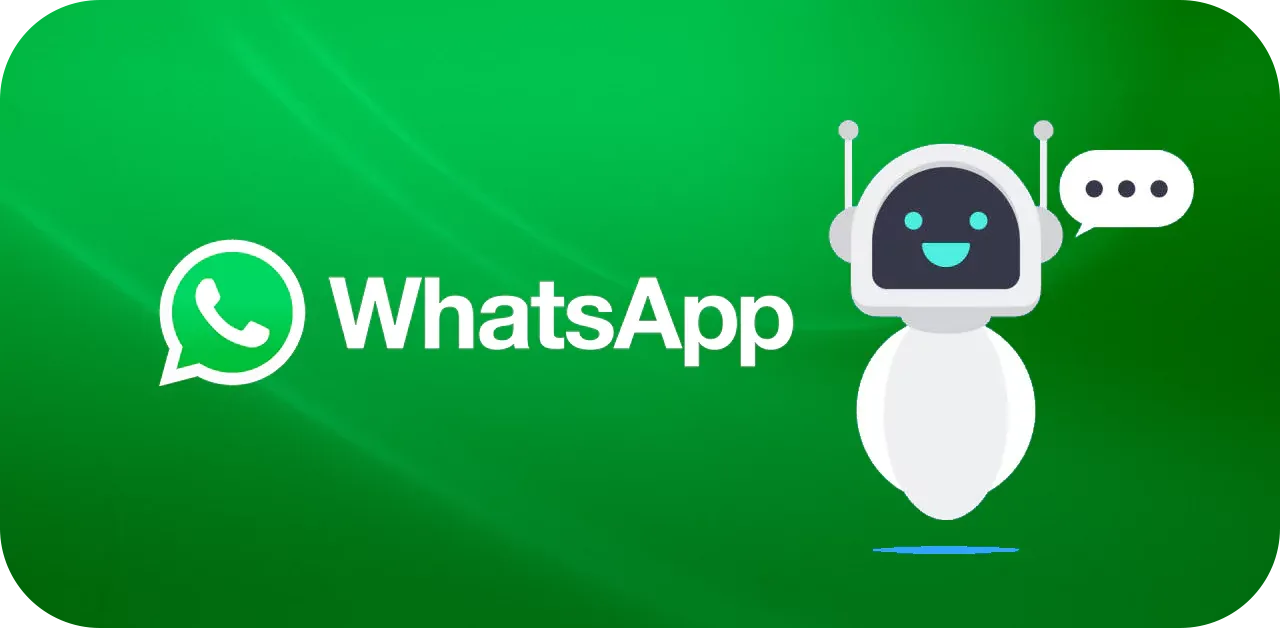 What is a Chatbot?
Chatbots are simple programs that help users have a conversation with brands. Chatbots provide people with information, put them in contact with customer care executives, and collect data.
These chatbots can be divided into two categories.
Chatbots that act as a widget and follow an algorithm. They will lead the conversation with an already set of instructions. These chatbots will show options from which a user can choose and perform their tasks.

Another category is chatbots that will converse with you based on artificial intelligence. These types of chatbots will analyze your input and show you the best possible results based on their database.
What is a WhatsApp chatbot, and How does it work?
A WhatsApp chatbot is a simple combination of chatbots and WhatsApp. Imagine a chatbot that has the user interface of WhatsApp. It is exactly how a WhatsApp chatbot functions.
Businesses are using WhatsApp-interfaced chatbots because it creates a comfortable user experience. When users feel comfortable, they trust, and with trust comes sales. Not everyone is accustomed to the ever-growing widgets that the internet provides.
WhatsApp's interface serves as common ground and hence skyrockets lead generation.
Put people's best interests at heart and always come out on top. This way, you equip users with easy-to-use tools to resolve any concerns and issues they encounter.
A WhatsApp chatbot is created using the WhatsApp Business API(application programming interface).
What is an API, and why should you go for the WhatsApp Business API?
1. Application Programming Interface - An Overview
In simple words, application programming interfaces (APIs) are software programs that help two applications interact. Most of the time, you are using an API to do simple things on the internet. For example - booking airline tickets, making reservations, shopping, and even sending a message on Facebook.
APIs or Application Programming Interfaces are very common in web applications and development. Every application that aims to spread across platforms has developed an API.
One such API is the WhatsApp Business API. The purpose of this software is to maintain a smooth flow of communication between your chatbot program and the data you get from users. It ensures that messages are directed to your customer support team through WhatsApp without any problems.
Now, you understand what, so let's see why you should do this.
2. Some Statistics on WhatsApp Business
By 2019, after a year of launch, five million businesses were already running a smooth operation through https://botpenguin.com/blogs/why-does-your-business-need-a-whatsapp-chatbot

In 2022, the number has increased tenfold. Fifty million business owners are now communicating with their consumers and turning profits due to

WhatsApp business.

There are 2 billion active users worldwide, which leaves a lot of market potential for businesses.

Sixty percent of all users check their WhatsApp profile at least thrice a day.

WhatsApp records five million status updates every day; this means everyone keeps checking in with their friends, and your business can be one of those.

WhatsApp is the fourth most popular app globally, with over five billion downloads.

WhatsApp is available to its users in over sixty languages.

Eighty-five out of a hundred small and medium business owners believe that WhatsApp business is an effective way to communicate with their customers.
3. Benefits of using WhatsApp Business
It is a platform where effort is kindly rewarded. As a business owner, all you need to do is be consistent.
Being a business owner on WhatsApp gives you a unique advantage.
An average user checks Whatsapp at least three times a day. This presents you with an opportunity to send out your promotional materials before any other business. People check chat apps more than their emails. If you are consistent, you can expect to generate more and more inbound leads with time.
Provide 24-hour service throughout the week without any breaks. People need to rest, but bots don't; that will make the difference.

Deliver instant responses to queries and issues with pre-programmed messages with your Chatbot.

Build trust with WhatsApp's trusted privacy policy and ensure users' conversations are safe and cherished.

Provide convenience and a smooth-flowing customer experience from the minute they come across your business.

Converse easily as though you are talking to a friend, and solidify your brand identity through WhatsApp

Inform users about any disruptions and special offers with a tap of a button.

Don't wait for leads to reach out to you, start a conversation yourself.
Suggested Reading:
How to create WhatsApp chatbot in 5 steps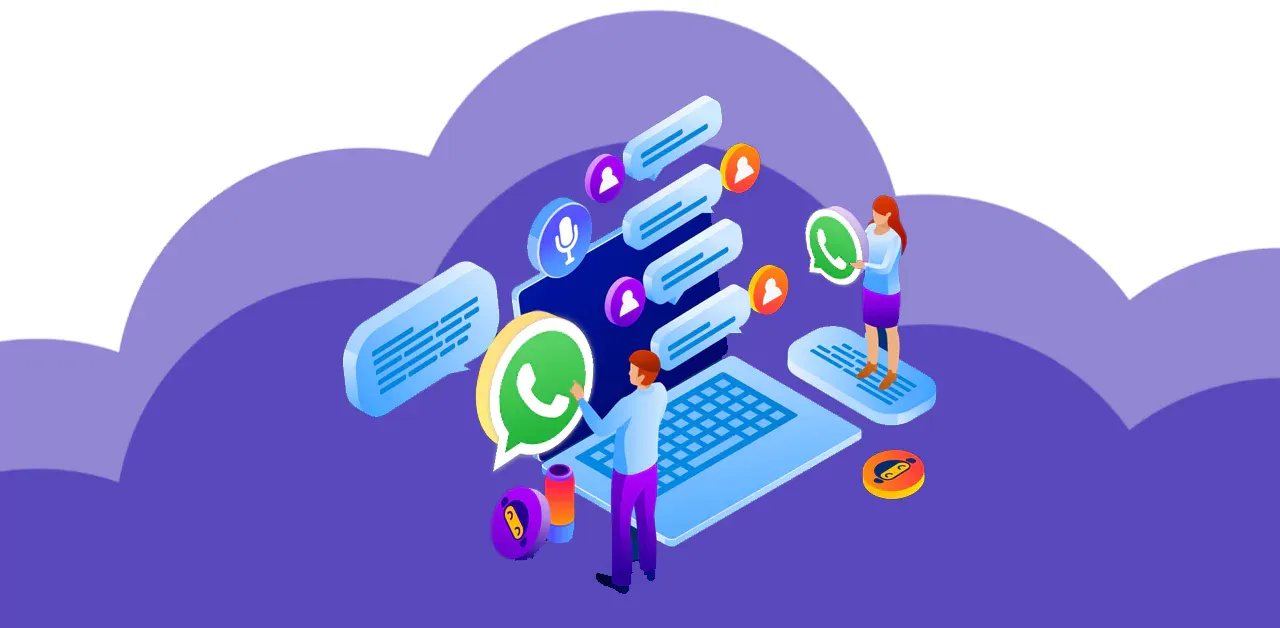 Step 1 - Register yourself on WhatsApp Business API
The first step is to register your business on the WhatsApp Business API to get an API token for your Chatbot. You can register yourself as a customer or an owner on the portal.
They will ask for details like business name, URL to your website, and information regarding you. After this application gets reviewed and approved, you are good to go!
Step 2 - Set up predefined messages for your Chatbot
This step is crucial; you need to figure out how you want to lead the conversation after you get approved.
Create a roadmap based on your ideal customer and select what you want to say. This step is like a first impression before users talk with you, so put serious thought into this.
Step 3 - Code the program or Use a chatbot builder platform
This is the next step to customer engagement. You need to decide if you want to go with a freelance programmer or use a chatbot builder platform like BotPenguin.
Freelance programmers may or may not disappoint you, but most business owners don't know how to select candidates. So, they go with chatbot creator platforms like Botpenguin.
This way, it's easy, and fast, and they have reasonable prices according to your consumer base.
Also, after creating your Chatbot, you need to add your business to the WhatsApp database.
Step 4 - Deploy Chatbot to Official WhatsApp Server
Once you decide on adding to your Chatbot, it is time to deploy it on the server.
Once deployed, you can get a perspective on working and what bugs you need to remove.
Step 5 - Voila! Send the Chatbot to a number
After debugging, your Whatsapp Chatbot should be good to go. Use the Chatbot both as a consumer and as a support executive to finalize for the final time. After this, you are ready to embrace success. Turnover a new leaf for your business, get more leads, engage, and interact more.
This is a basic 5-step approach to creating a WhatsApp Chatbot.
BotPenguin's team can have you going in just 24 hours; this time depends on how soon you finalize the customizations.
Conclusion
Every small and medium-sized business faces a tough crowd in the market when starting. A WhatsApp chatbot is one of the tools that can help you out. Businesses make or break on only one factor, i.e., how they serve their consumers.
Want to sell more and build real connections? Go for this Chatbot. Get your operation running in just under a few hours with the prolific team at BotPenguin.