One swift and productive way businesses communicate with clients are through Facebook Messenger chatbots. After Facebook and Whatsapp, Facebook Messenger seems to have the third-highest number of subscribers. Every day, Meta apps send and receive over 100 billion messages. On average, a user spends 3 hours every month on Facebook Messenger (and 19.6 hours a month using Facebook itself). According to Meta, Facebook Messenger has a potential advertising audience of 987.7 million individuals.
Customers who message businesses (69 percent in the US) believe that being able to do so increases their trust in the firm. On the platform, there were 12 million registered users. By 2007, the number had risen to 58 million, which has increased dramatically.
You can use Click-to-Messenger advertising to get a 3.4x better return on ad expenditure. Clicking through to the Messenger experience results in a 71% cheaper cost per purchase. 64% of respondents would instead send a message to a firm than call it. 60% of individuals think they are willing to receive personal communications from businesses
Here is a complete guide. Read on to find out how to set up a Facebook chatbot for your business.
What are Facebook Chatbots?
A Facebook Chatbot is a bot created with the Messenger Platform, allowing users to interact with businesses through their Facebook accounts. The bot can send automated messages, receive requests from users, and respond accordingly.
How does it work?
A user opens Facebook Messenger, then clicks on the chat button in the top right corner. They can search for a specific business or retailer by name or category (such as restaurants). After, they can start a conversation with a particular brand by clicking on its name in their friend list or News Feed. Once they've done this, they can click on the "chat" button within the conversation box to get help with anything from customer support inquiries to ordering food or booking travel reservations.
What are the Benefits of Facebook Chatbots?
The most significant benefit of using Facebook Chatbots is that they allow brands to interact with their customers without relying on customer service agents or sales representatives to field inquiries. It makes them especially useful for retail stores, restaurants and other businesses that deal with high customer service queries daily. Brands can save money by hiring fewer employees and increasing their customer base.
Using Facebook Chatbots for business has several perks.
1. Meet your clients where they are.
The key is that your target audience is already on Facebook Messenger and expects to be able to communicate with you there. Chatbots may boost your response rate by allowing customers to access the information they need in real-time on a channel they currently use. Facebook Messenger also provides sponsored ads that you can target to those who have already connected with your Page. Use these ads with your chatbot to reach out to high-intent customers.
2. Save time for your employees and consumers.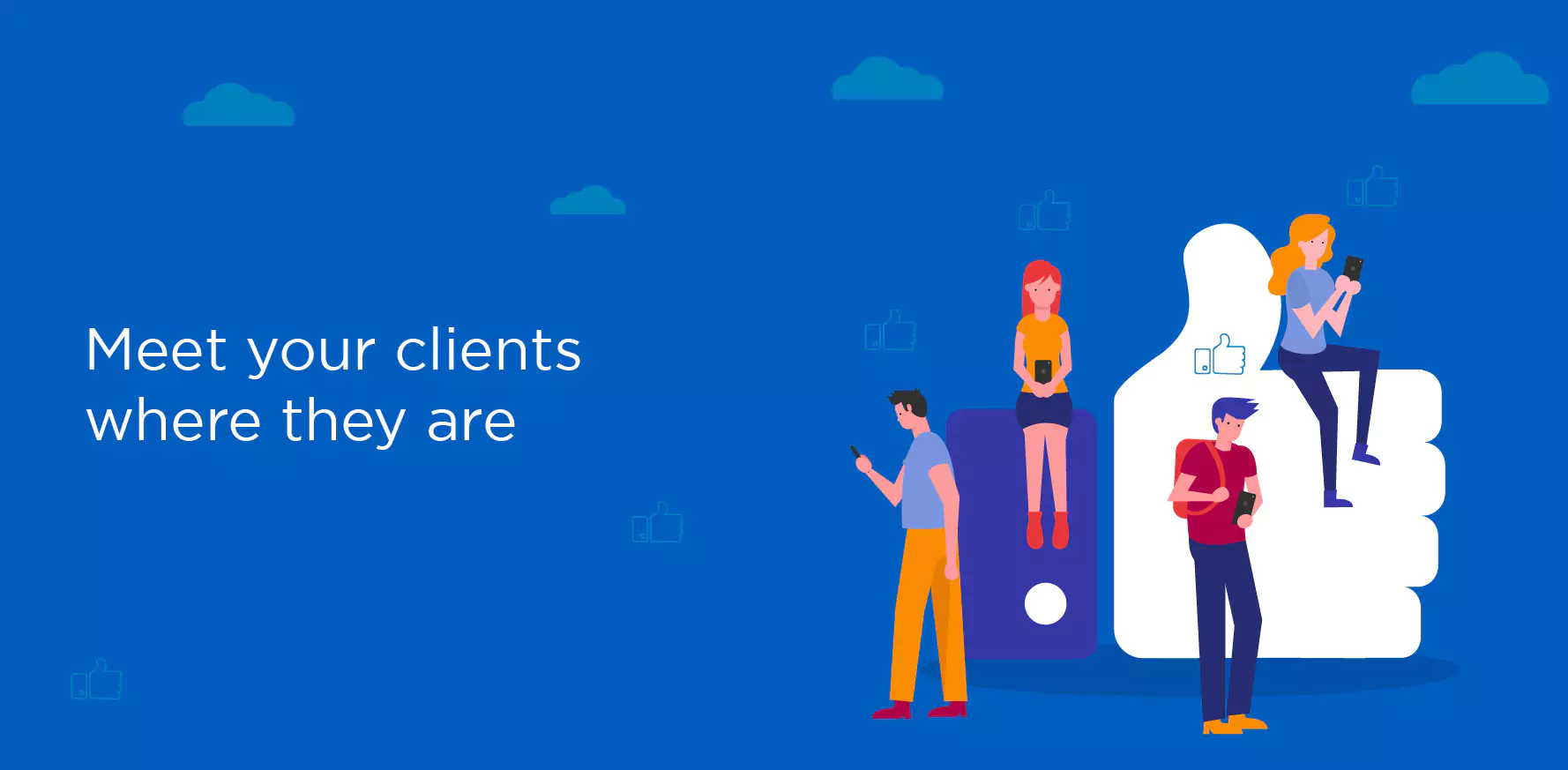 Even if you're not accessible, consumers can get the information they need.
They'll save time by getting immediate answers to their queries. You'll also save time by having your Facebook Messenger chatbot handle the simple questions, as seen in this example from Simons, a Canadian store.
It frees up a lot of time for humans to handle more complex Messenger discussions beyond what a Facebook chatbot can handle.
3. Automate sales
Don't limit your Facebook Messenger bots to answering customer service questions.
For brand research, more than 16% of individuals utilize social media messages and live chat services. And 14.5 percent think using a chat box to communicate with a firm influences their online purchases. It relates to commercial results in the real world: During texting conversations, 83 percent of customers stated they would look for or buy something.
With the right script, a Facebook Messenger bot may generate sales. Personalized recommendations, lead qualifying, and upselling are all possible with conversational commerce.
Your bot could understand potential clients' needs, ask basic questions, inspire, and offer high-quality leads to the human sales team as they come in.
4. Find new clients to engage with and form organic connections with.
In today's world, social media has played a critical role in empowering everyone with the freedom to network freely. Individuals use social media to connect with others and companies who share their interests. When choosing which platform to use for your chatbot, think about how good their discovery algorithms are.
The discovery algorithm on Facebook connects companies with the individuals who are most interested in them. It might assist you in locating new consumers inside your chosen user group. Facebook recognizes the demographics your business caters to and connects them to you in an organic way.
5. No more robot-speak, thanks to NLP!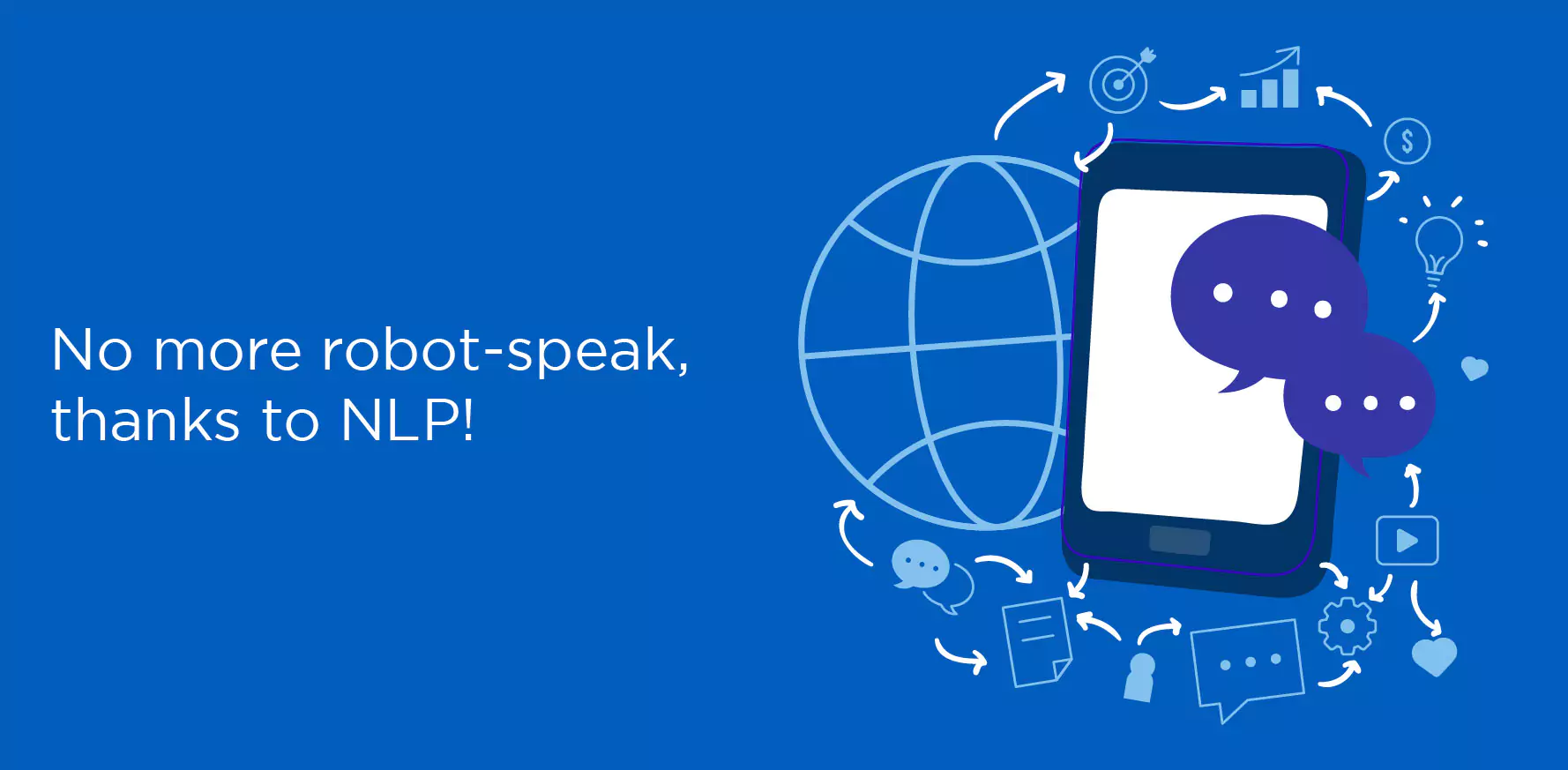 One of the most critical aspects of Facebook chatbot creation is not disregarding empathy and understanding the aim.
When most people think about robots, they imagine a human imitation that talks in a robotic tone. On the other hand, the future of AI is conversational & sounds a lot such as us. Conversational AI-enabled Facebook chatbots may let you communicate with thousands of people while being empathic and courteous, just like a real person.
With context-awareness and NLP, conversational AI Facebook chatbots may help you create the most out of every interaction you have with a consumer. It will allow the bot to converse naturally rather than seeming clumsy and artificial. This extra immersion gives the impression that you're conversing with a genuine person.
Create an Ad from your Facebook Page.
Step 1: Create a campaign
Create a campaign by going to the Campaigns tab and clicking Create.
Step 2: Choose a campaign goal
The very first step is to choose a campaign goal. You'll see a list of goals organized by the marketing funnel stages—awareness, consideration, & conversions. Choose the one that best fits your objectives and click Continue.
Step 3: Fill in the name of the campaign
Fill in the name of the campaign. You'll also notice an A/B test option, which you should ignore now.
Step 4: Campaign Budget Optimization option
You'll also notice a Campaign Budget Optimization option, which you should enable. Choose between a daily or a lifetime budget.
If you set a daily budget, the Ads Manager will ensure your average daily cost stays within that limit. It will fluctuate daily, but on average, it will stay within your budget.
If you use the lifetime budget option, your total ad expenditure will be less than the set amount during the length of your campaign.
You may choose your bid strategy, ad timing, and other choices. You may leave the default settings in place for now and make changes later.
To discover more about bid tactics, see our tutorial on the various elements influencing the cost of Facebook advertising.
Step 5: Create an ad set
Create an ad set for the campaign in the following stage. Fill in the ad set's name and the campaign's start and finish dates.
Step 6: Dynamic Creative option
You may use the Dynamic Creative option if you need help generating your ad creative. If not, scroll down for more choices.
Step 7: Build your target audience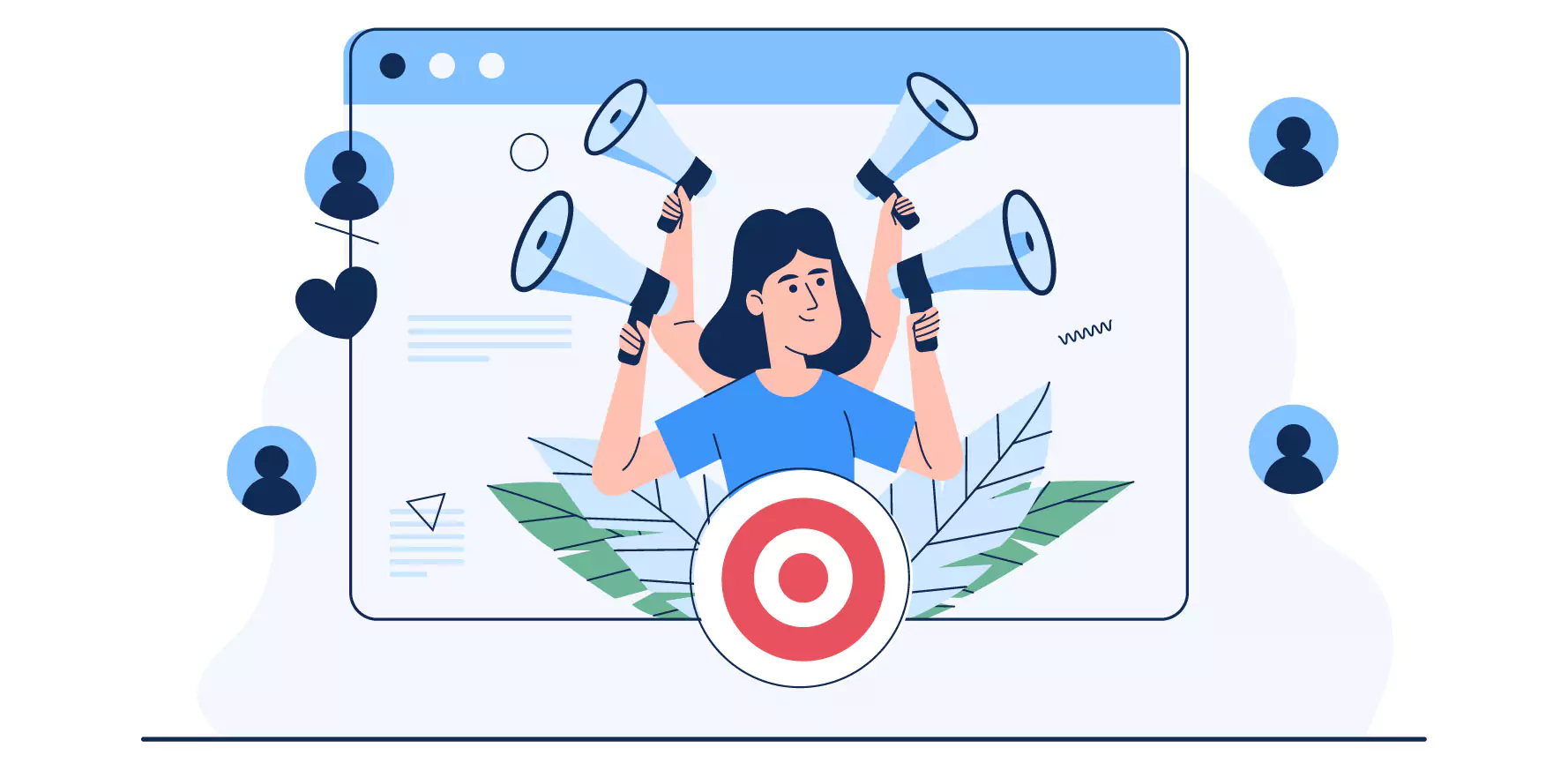 The following step is to choose or build your target audience. Do your study and fine-tune your audience targeting on Facebook, which offers comprehensive audience targeting capabilities.
Step 8: Save your audience
You may save your audience after selecting from a selection of demographic and behavioral targeting parameters.
Step 9: Automated and manual placement options
Choose between automated and manual placement options. We propose automated placements for new users.
Step 10: Optimization and delivery choices
Choose among optimization and delivery choices before moving on to the next step.
Step 11: Build an ad for the campaign and ad package
The final step is building an ad for the campaign and package. Type an ad name in the Create Ad tab at the bottom of the Page.
Step 12: Choose an ad format
Choose an ad format from the drop-down menu. Among the options are a single picture, video, or carousel ad.
Step 13: Adding primary text
Add your primary text and upload the media file.
Step 14: language and ad tracking.
Choose your language and enable ad tracking.
Step 15: Existing post as an ad
If you wish to utilize an existing post as an ad, skip steps 11-13 and go straight to the Use Existing Post page to find it.
Step 16: Preview your Facebook ad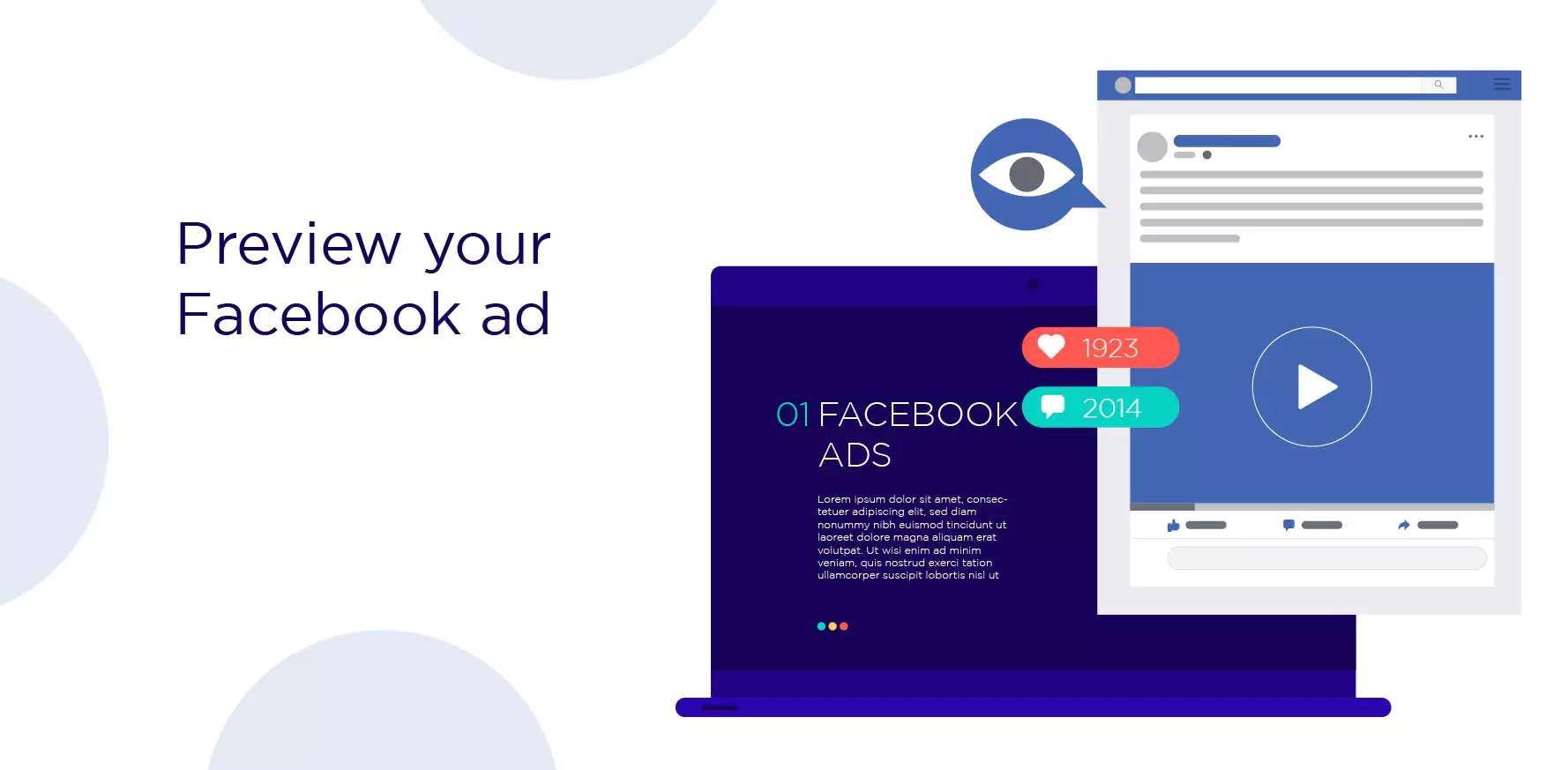 Preview your Facebook ad, make necessary adjustments, and then post it.
New users may think this technique is difficult, but it isn't.
The user interface is straightforward to understand.
After you've produced your campaign, repeat the procedure to generate as many ad sets and advertisements as you wish. You can target various ad sets to different audiences.
Conclusion
The Facebook Chatbot lets companies reach out to, engage with, sell to, and assist their consumers. According to research, 40% of millennials enjoy interacting with bots regularly. So all you have to do now is add the advertising and create fantastic experiences with increased productivity and better customer service.
It's a good idea to pause and reflect on your goals in each stage above. Make sure that everything you define and create aligns with your definition of success. Do you have any idea what your target audience wants to see? It's no issue. You may compare advertisements side by side to see which ones work using Facebook's A/B split testing capabilities. Get imaginative, and keep track of your ad's performance so you may make adjustments as needed.
Now that you know how to construct a Facebook ad, it's time to make one of your own to raise brand recognition and create traffic and leads from the target prospects on the site.
Related Articles:
How Facebook chatbots can help to Increase Conversions?