Chatbots play a vital role in enhancing customer experience and building customer relationships(an example is facebook chatbot). According to the statistics collected from Statista, Facebook now has over 2.89 billion monthly active users. Moreover, per the data on techjury, there are 90 million small businesses actively using Facebook. High-tech technologies are consistently transforming businesses and enticing companies to invest in them. Utilizing in-house technologies is vital to improving customer service and boosting sales.
Automated bots in messaging apps such as Facebook have caught our attention recently. These bots are ready to do all of the above.
Messenger bot is a software that uses artificial intelligence (AI) to communicate with customers. They understand what the question is and respond in a very personal way. Through the survey of Venture Beat by 2018, only 100,000 bots were operating in the messenger area. Today, however, there has been an increase of up to 3 times its original size. It will show the great potential of waiting for the first recipients of the messaging app, especially those who use chatbots to engage customers.
As you will see, automated bots can completely transform the face of customer service, marketing, and sales as we can and for the better. Facebook Automation is the way of the very future. In light of this change in customer service, you may want to consider creating a Facebook chatbot for your customers. It can be a beneficial social media marketing plan.
What is a Messenger bot?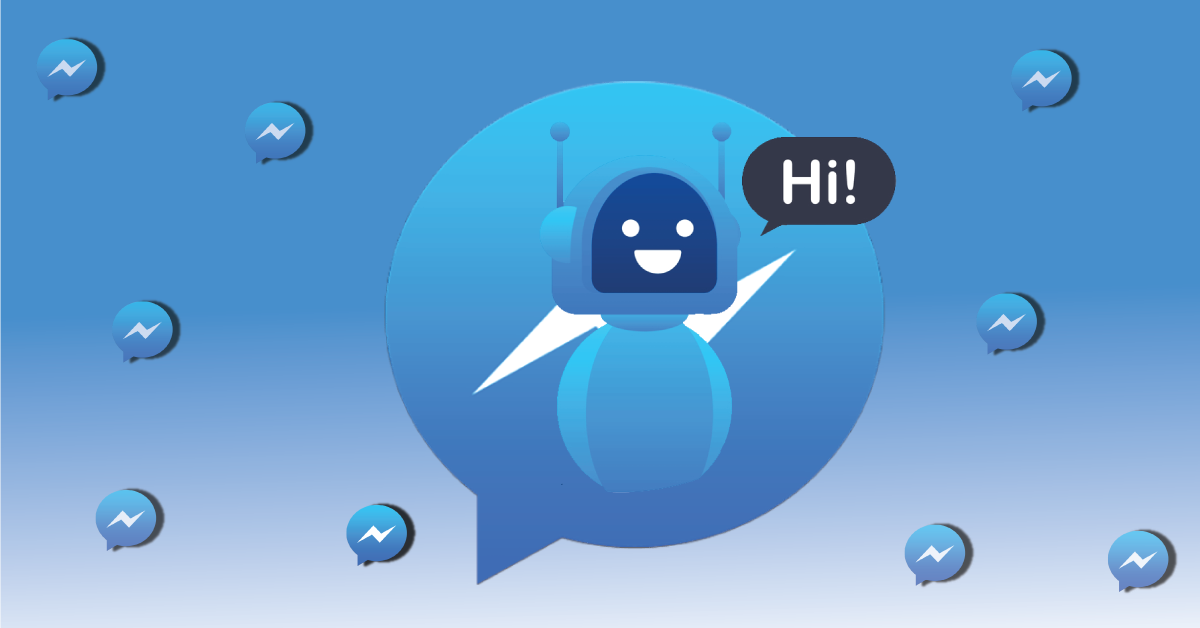 Messenger bot is an AI-inspired program that can answer customer questions sent to your business via direct message. In this artificial intelligence program, the bot understands questions, provides answers, and helps people. MIT's Joseph Weizenbaum developed the first chatbot. It was in 1994 that the name Chatterbot was named. Facebook has introduced the functionality of chatbots integrated with their Messenger program as a new feature of Facebook
in 2016. Marriott and Starwood Group conducted their first Facebook Messenger interview to help guests.
Also Read:

The Complete Guide to building a Facebook Chatbot & integrating it with Facebook Ads!
Hipmunk and Scope Bot
What if you run a pizza shop and go to a bot store and notice that there is a bot available that already handles 75 percent of client questions at the same pizza restaurants without any human intervention? That can be an influential game changer for your business - and once you have integrated new Facebook Messenger communication tools and tools, such as Messenger codes and short links, you can begin to see how Messenger bots can change the game.
Hipmunk is one such bot that allows you to book flight tickets, check flights to popular destinations, and book hotels directly on Messenger, and it works very well. All you have to do is tell the bot about the city you are from or state your location. It will start by showing you some of the most popular places at low prices. Hipmunk can find flights and hotels in other cities once you have a place in mind. Along with that, the bot can give you advice on how to get around on things like What is the best time to fly to London? among other travel-related questions.
With Scope Bot, you can play songs you do not remember or do not remember. Enter the first few words that come to mind, and the bot will choose a piece of music for you. If it is wrong, you can type wrong, and the bot will come up with more songs with the same characters. There are many such fun bots on Facebook to make your life easier.
Chatbot platforms such as MobileMonkey, Botsify, and others offer integration with Facebook and Messenger bots to improve the effectiveness of social media marketing.
Pros of Facebook Chatbot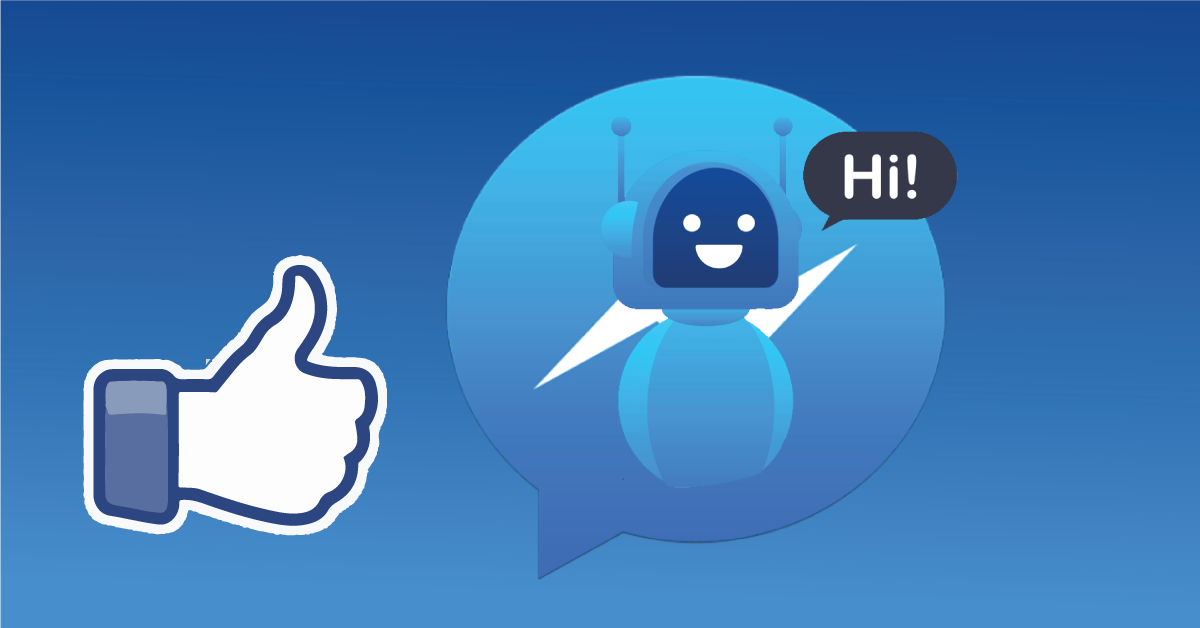 Facebook chatbot is Cost-Effective
Building a Facebook Messenger bot is much more affordable than building a mobile app to connect with your customers. The statistics on Hootsuite show that there are only 300,000 chatbots on Facebook, with 6 million advertisers. It indicates that there is very little competition. The click-through rate to marketing emails (3,1 percent average) has not improved over the years, and only 30 percent are unlocked. Chatbots can help you out and pass the inbox competition. Due to their automated nature, chatbots allow organizations to manage multiple customers simultaneously. By using chatbots associated with human agents, you will not only save labor costs but also avoid problems caused by human error.
Instead of paying for a lot of advertising, the Facebook Messenger bot can access it in person, providing the right content at the right time. It will remind the customer of the cycling shorts he forgot to put in his basket or the flowers they neglected to send for their mother-in-birthday law's last year.
It can aid in 24/7 leading generation. Your bot can collect essential information from your directors so you can easily follow it while you are awake and asleep. Consider being a real estate agent with a long sales cycle. Messenger bots let people share with you their location and housing options and continue the conversation easily in Messenger to inquire about housing availability or location inquiries. As your bot greets potential customers, it can identify their needs, ask basic questions, and quickly direct high-quality leads to your sales team of people.
With a Messenger bot, you can provide 24/7 Customer Service. Answers to frequently asked questions and product inquiries will be readily available via your chatbot by tapping a button. Your bot may operate for you and your team when away from the storefront or office. To make your page more interactive, you can add features such as photos, videos, carousels, texts, and call-to-actions (CTAs). Bots can store information, and you can use that information to travel long distances. It can assist clients in scheduling services, purchasing a product, or repaying a debt. You may, however, alter and train it to ensure that it catches your product's voice. In addition, it draws consumers who prefer to communicate online rather than over the phone. This feature can influence purchasers' decisions between your firm and rivals, keeping your landscaping crew busy all year.
For instance, if you are a land reform company, you may allow customers to book or change their service time online using your Facebook Messenger chatbot.
Increase Sales
The Facebook chatbot will run the sales channel 24/7. Your default messenger bot can enable transactions or payments to allow buyers to browse your products and services. Moreover, you can purchase them directly through Messenger chats.
Broadcast Important Messages Easily
The Messenger bot will broadcast your Messages effortlessly. You can send your professional bot subscribers more messages on new products, donations, etc. It can also help you keep fans up-to-date with your business.
Safe Integration With Other Marketing, Business tools
Through Integrations, you can connect your CRM, Shopify store, or Google Calendar to Messenger. You can integrate your Google Calendar Business with your Messenger bot if your business accepts bookings through your messenger bot.
Reach Global Market With Your Finger Tips
It is an easy way to the global market. Chatbots can address your customer service problems in various languages 24/7, 365 days a year, whether you've become an international product with clients all over the globe or a local product appropriate for worldwide commerce.
Reach Your Audience Directly
Headliner Labs found that people were 3.5 times more likely to open a Facebook message than an email. And since customers can respond (usually by pressing the CTA button- you don't even need to type), they may even go further with your marketing qualification.
Facebook Messenger sponsors advertisements to send to anyone who has previously contacted your page. Yes, this means you already have a list of subscribers. You can use these ads in conjunction with your chatbot to target targeted customers.
Manage e-commerce transactions
With the correct script, bots can sell too, and because everything happens without leaving the luxury of Facebook Messenger, the discount rates are lower than the standard ad pipeline to a web page. Also, negotiation trading leaves room for personal sales as the bot makes suggestions.
Cons of Facebook Chatbot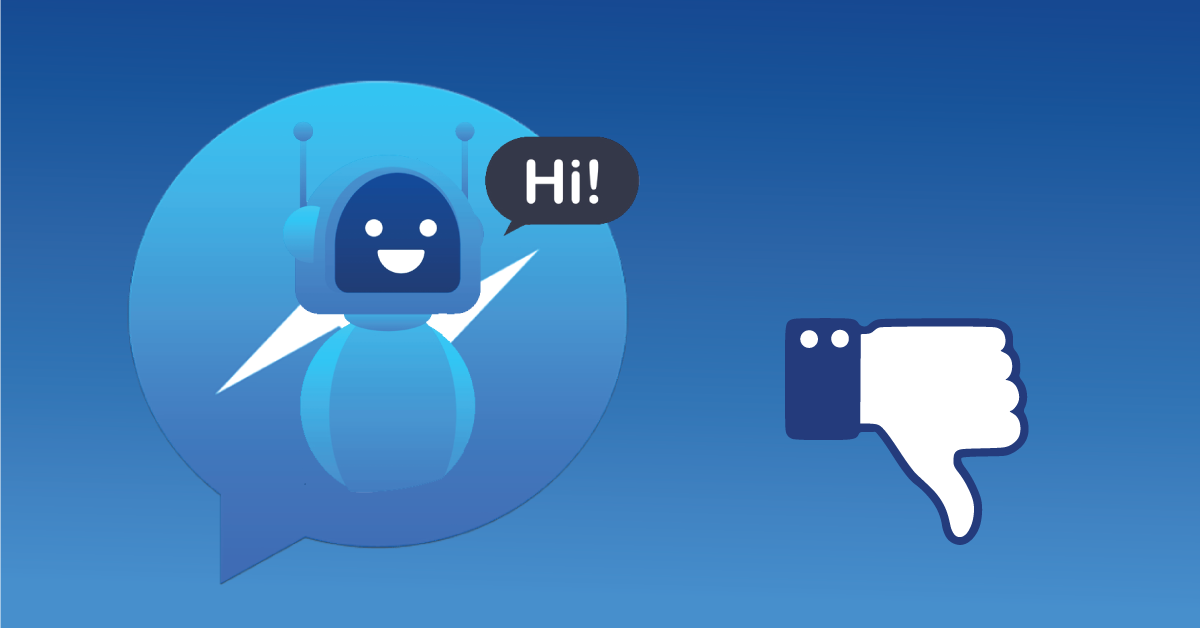 Absence of Human Affection
Regardless of how fruitful these bots are, they cannot accomplish all that people can. Sure, you can edit messages that sound sensitive to problems, or you can create excitement with personal messages, but is that enough?
Most experienced buyers today can see through the bots directly. They know when there is an automatic response, and they know when someone on the other side of the screen is trying to help. When you need to communicate with someone, a personal touch is essential to safeguard your kind.
Does not have a Hybrid Chatbot facility
The only downside to this is that if a bot can solve a problem, and there is no one to follow, you can do more harm to your product than good. An already irritated consumer may spend a significant amount of time battling their way to a live person, exacerbating already heightened emotions. It is similar to what we have seen with automated phone systems. To overcome this, you will still need a team of agents ready to assist when a bot cannot.
Doesn't Fit The Business Model
It is essential to be honest about your decisions about using the chatbot. Some business models are too complex to use a chatbot, and some customer bases may not respond well to the chatbot. Before considering utilizing a bot to save money, consider your audience and trade.
The Bottom Line
The use of chatbots is increasing consistently in the industry. A chatbot may assist you with a variety of tasks. As the advancement of technology has invariably reduced the complexity of our lives, so do chatbots. There are several kinds of chatbots for your websites, apps, and social media pages. Among the trending chatbots, Messenger bots are the one. Because Facebook has millions of users, a chatbot on Facebook may help you seamlessly attract a large audience. Messenger bots offer several advantages, but they also have a few disadvantages. Check out the messenger bots available in the market and how they are helpful. There are certain advancements possible in these chatbots which may reduce the demerits.