When it comes to internet marketing, infographics and applications formerly ruled the roost. Today, however, a new star has emerged: A chatbot. Chatbots are becoming increasingly essential for the development of nearly every sector.
When properly programmed, chatbot services can assist clients with a wide variety of inquiries and errands. Chatbots can be an intimidating barrier to entry, but with the correct preparation and coaching, they can become powerful tools for monetizing your social network accounts.
Since Facebook automation with chatbots will surely help your business, consider developing one.
Implications of Chatbots for Business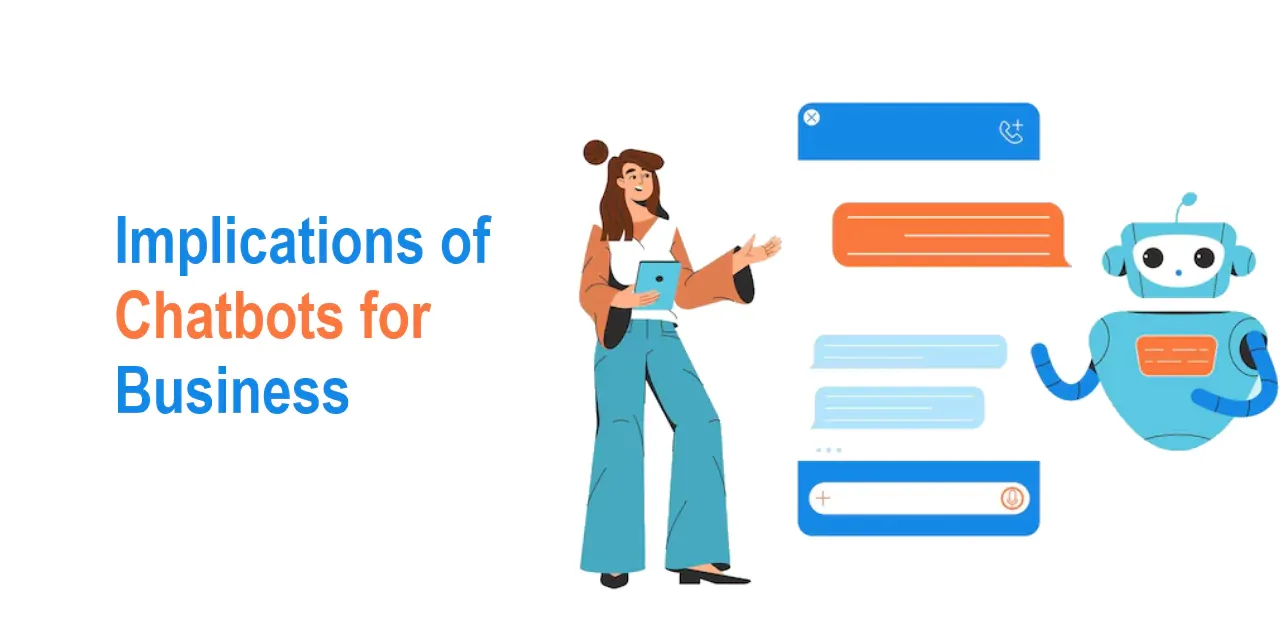 Simply put, chatbots are conversational services that enable you to communicate with your consumers. Connecting them to your e-commerce platform may turn your social network and IM profiles into money-making ventures.
There is no doubt that businesses need a robust online presence to stay competitive, and chatbots are changing how audience members engage with your brand.
Sure, chatbots are already being used by a wide variety of businesses. A chatbot's ability to help you connect with clients emotionally while simultaneously being relatively novel implies that you'll have a significant strategic advantage over the competition if you develop one now.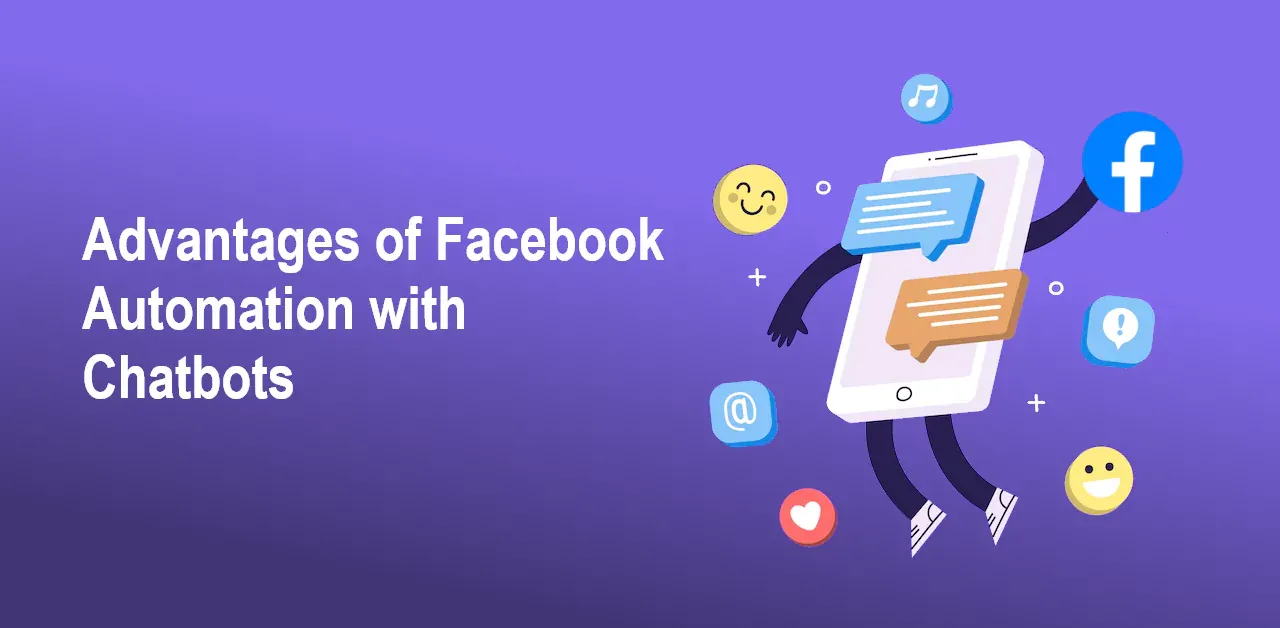 In a time when messaging app usage has eclipsed that of social media; chatbots provide a more efficient means of communicating with your target demographic. It provides a seamless experience by letting clients get answers through their chosen programs. Chatbots aid us in a variety of ways, not the least of which are:
Making contactable prospects one of your top priorities
Improving client happiness by simplifying their experience with your company,
Facilitates the sharing of your material via instant messaging platforms
To be a more dynamic self-serving channel, it incorporates AI to learn from user feedback and interests and then serve content accordingly.
If you want your chatbot to be successful, you need to take the time to prepare and set realistic expectations and objectives. Instead of trying to make an "everything bot," it's better to concentrate on making one or two things well.
If you want to make a fantastic chatbot for facebook automation, here are the six steps you should take.
Also Read:

The Complete Guide to building a Facebook Chatbot & integrating it with Facebook Ads!
1. Pick Your Favorite Program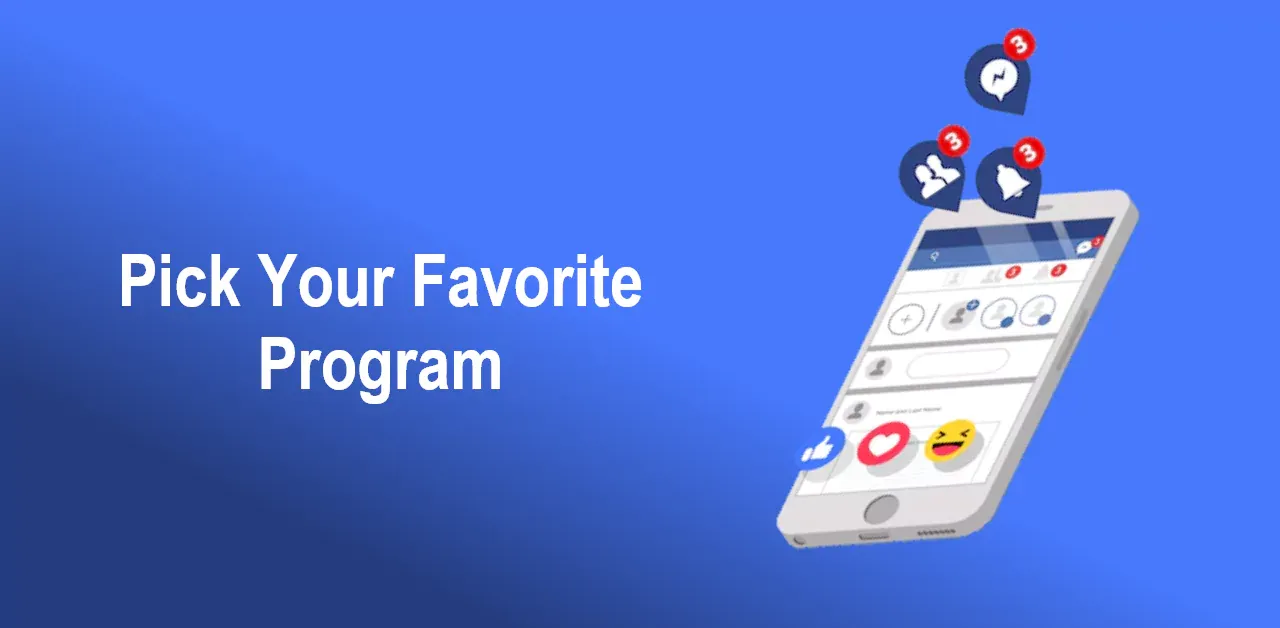 The first and most crucial step in creating a facebook automation is to select the appropriate software.
More and more options are becoming available, but BotPenguin and Chatfuel stand out as the most well-liked chatbot builders of the present day. Because of their user-friendliness, you can utilize them even if you're unfamiliar with programming.
Other than that, there is no cost to use either program; however, BotPenguin does offer a paid "Emperor" upgrade. However, if you need a bot for more complex purposes, Chatfuel is the best option because it can perform more complex jobs. But from a marketing perspective, BotPenguin has a significant edge over Chatfuel: it has diverse features for marketing automation and customer service.
2) Arrange the Orientation Process
It is critical to comprehend the concept of user experience and to greet new users with an appropriate greeting text and welcome message.
And remember that the two passages are very different (greeting vs. welcome). Perhaps the thought seems out of the ordinary.
The greeting text appears before the engagement begins, whereas the welcome message is your offer once the user agrees to start a conversation. In addition, the greeting message needs to be brief but useful. Also, you should be more specific and descriptive in your greeting.
You can offer a product or service, describe the action you'd like the user to take, and design buttons like "subscribe," "download," "view," etc., to bring them into the flow.
3) Construct a Header Menu Bar
One of the most crucial parts of your chatbot will be the primary menu, which will direct users to where to go and how to proceed with a discussion. The only thing you need to know to set up the main menu is that it is entirely key-based, and you may do it in the Automation menu's Main Menu tab. In addition, make sure that when a user presses a button, a certain process, activity, or dialogue begins.
4) Select the Keywords You Want to Use
So if we're talking about the keywords menu, it does precisely what you'd expect it to do. This way, the chatbot can respond to various terms with a predefined response.
For example, you can tell the bot to answer your inquiry concerning shipment details by including the term "delivery" in your message. Keywords like "download," "e-book," and "tutorial" are also prime candidates for this treatment.
BotPeguin's defaults include "start," "Subscribe," and "stop," among other useful commands. So, the chatbot requires the user to enter them into the input field to subscribe or unsubscribe to the messages.
Things to consider before selecting a Chatbot for Facebook

Also Read
5) Improve Sequence Efficiency
The ability to design and optimize sequences is a valuable skill, as they are one of the primary building blocks of any list. Such patterns resemble the autoresponders commonly used in electronic newsletters.
There is no limit to the number of sequences you can design and place under constraints (such as "click a button").
6) Prepare a Standard Response
Although it's optional, it's strongly suggested that you go ahead and complete this step.
People prefer to see how good your facebook automation is or how smart is your chatbot. Therefore the bot needs clarification at times. To avoid this situation, it is best to have a couple of stock answers ready. If the bot encounters a term it does not immediately recognize, it will respond with one of these preprogrammed messages.
If the bot is ever asked a series of unrelated questions concerning the planet's future, a canned response might read: "I could not understand that. Please let me pass along your question to our support staff." This helps you save time and keep the customers informed about standard FAQs. Closing Remarks
That's all there is to know about creating great facebook automation through a chatbot. And as you've probably discovered, the process isn't that complicated, and the opportunities for expansion it presents to your company are practically limitless.
If you want to keep your customers coming back and make the most of your Facebook Page's advertising potential, a chatbot is the way to go. Additionally, depending on your settings, you can boost sales, spread the word about your content, address concerns, and much more.
Simply use a chatbot and enhance your customers' interactions with your brand.