Do you know what one of the best products to sell online is? Digital products! Yes, you heard it right! Digital products start from music to eBooks to chatbots. Due to their increase in popularity and ease of distribution, many people build their businesses around these goods. These businesses launch digital products line and become digital product resellers.
The best point is that it requires less maintenance and is more cost-effective. So, are you on your way to becoming a digital product reseller? Recent digital transformation has made a massive surge in enterprises to resell products on the internet. The journey to becoming a digital product reseller requires certain knowledge, whether you're an amateur or a pro.
So, continue reading this blog to discover 10 things to note down before becoming a digital product reseller.
What are Digital Products?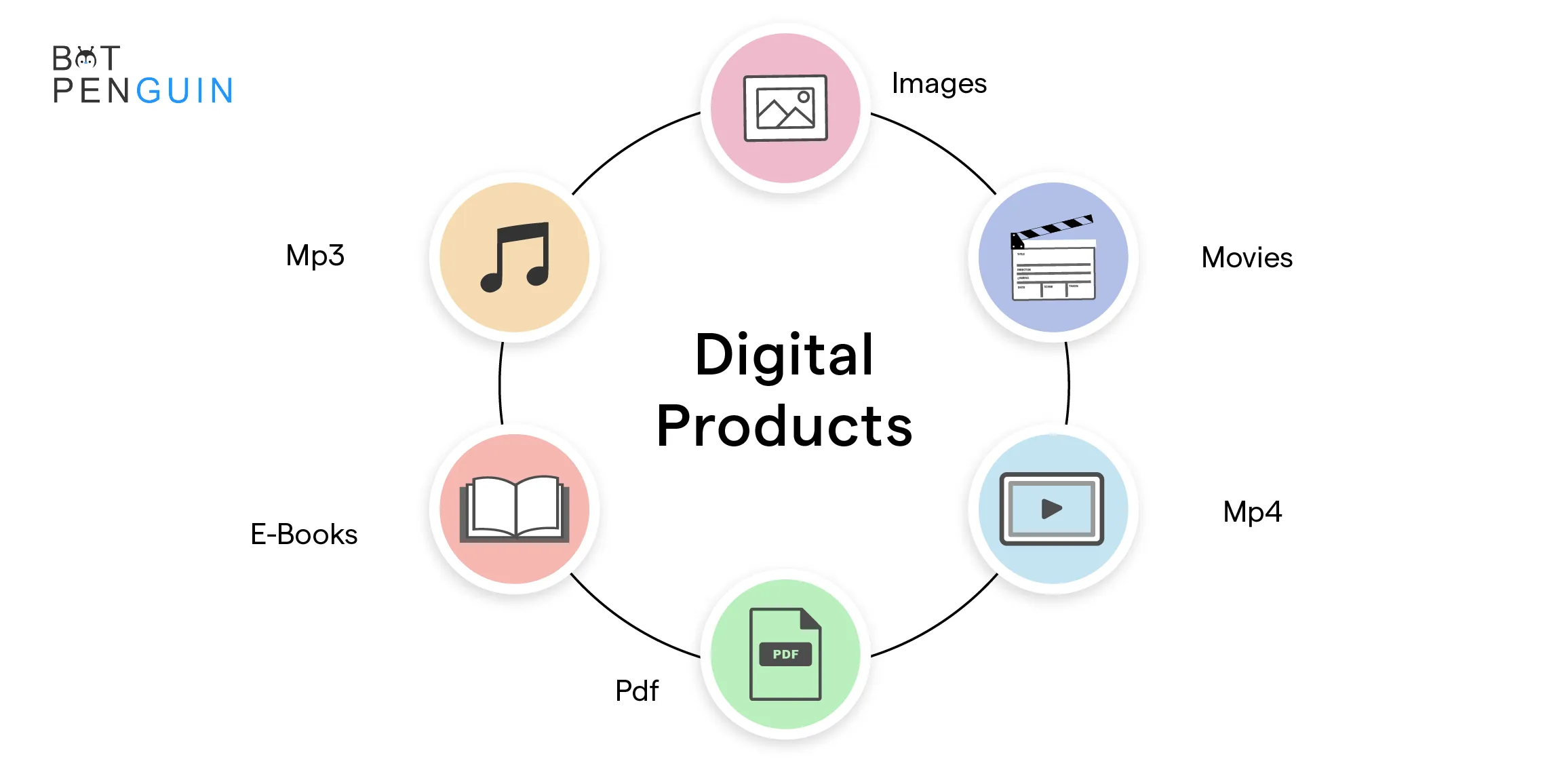 A Digital Product is an immaterial asset or piece of media that may be continually sold and disseminated online without the requirement for inventory restocking. These goods frequently take the form of files that can be downloaded or streamed, including MP3s, PDFs, movies, plug-ins, and MP3s.
What does Reseller mean?
Reselling is buying products from producers, wholesalers, and retailers and reselling them to one's clientele. They specialize in mass-produced goods that may effectively be advertised and marketed to a specific audience niche.
Additionally, the ability of the reseller to add value to the items relative to the source is necessary for the success of the online reselling company.
Although reselling is a straightforward internet company concept and easier to carry out, the market is competitive. Reselling also provides various advantages and may be a successful business strategy, mainly if you support your venture with in-depth market research.
10 Things to Keep in mind before becoming a Digital Products Reseller
The must-knows for anyone to follow before considering digital products reselling
1. Conduct proper research
Finding the best strategy for a firm requires having a thorough awareness of the market and keen insight into consumer behavior. Begin with understanding the problem, develop product awareness, and analyze data insights for each enterprise.
Research makes this possible, which may be generally categorized into three domains. Research into the sector is necessary to comprehend its growth trajectory, the best-selling platforms, the items that rule the market, and the most current developments.
Analyzing competitors' offerings, prices, and market performance to determine what works best and what may be improved. To understand the market for your product, your target market, the growth potential, and the demographics and psychographics, you must conduct category research.
2. Determine the following aspects of your company to develop your brand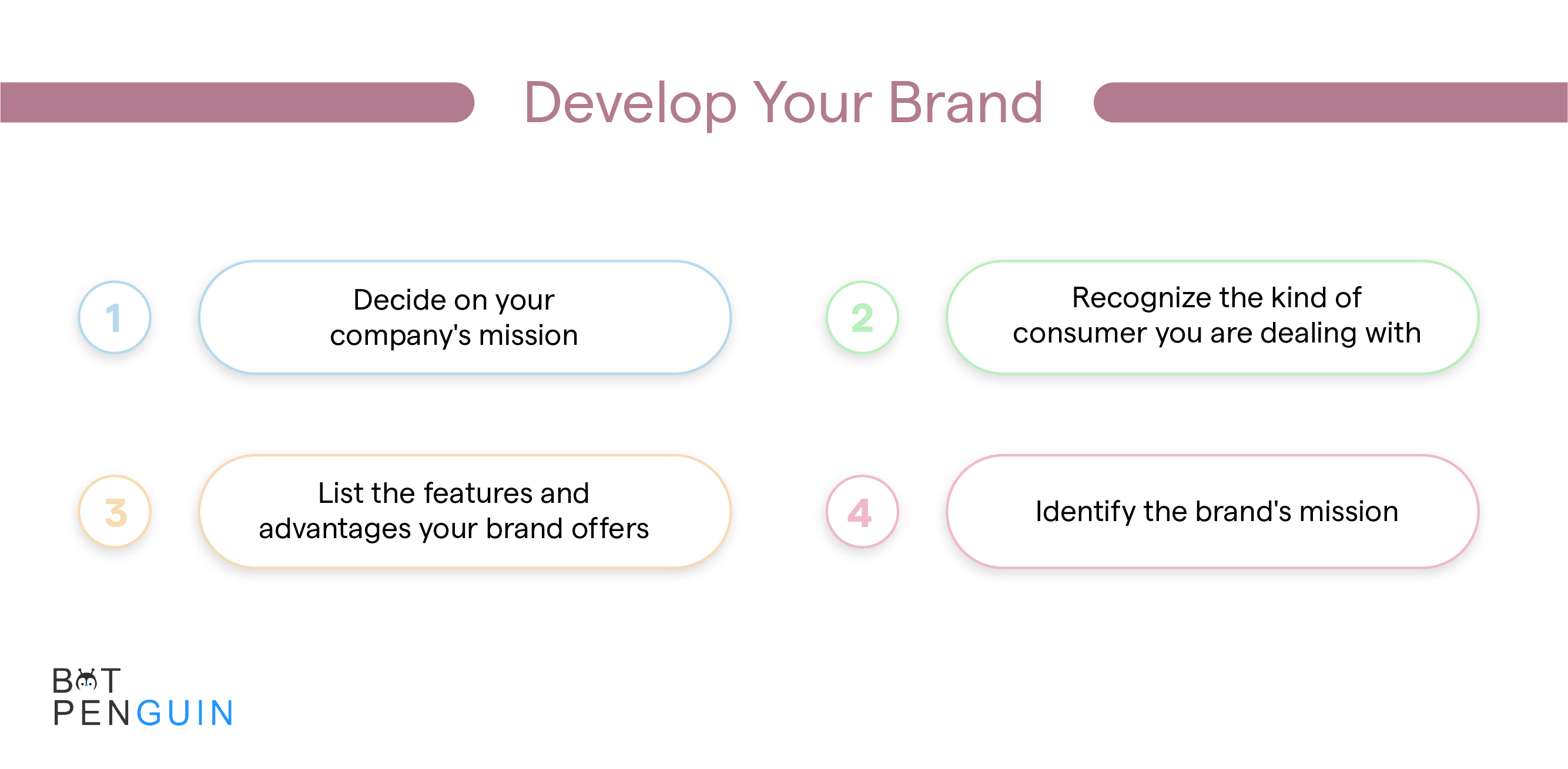 Decide on your company's mission.




Recognize the kind of consumer you are dealing with.




Identify the brand's mission.




List the features and advantages your brand offers.




Identify a painful point to solve.




It's time to shift gears and examine your ideas once you've compiled a sizable list.




Think carefully about the issue that each suggestion addresses as you go forward.
3. Try unique branding
In the intense market rivalry, developing distinctive branding that sets your company apart from the competitors is essential. It's important to have strong branding since it leaves a positive impression on your clients and consumers and lets them know what to anticipate from you.
Your company's customer-facing operations are a critical component of your branding strategy. The website design, content, advertising, print or packaging, logo, colors, and fonts should be appropriate and represent your digital product. Perform unique branding and marketing to make your digital product stand apart.
4. Build networks with business communities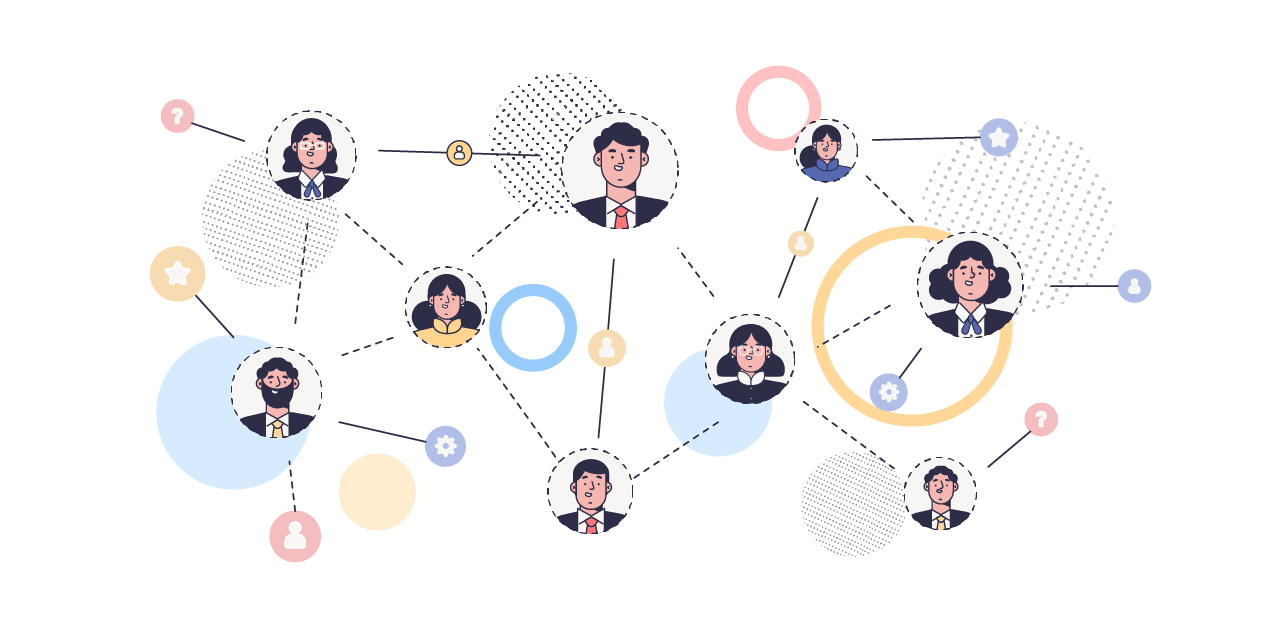 Request opinions on the loop from your friends and followers. When you initially launch a firm selling digital goods, they make up half your audience. Increase the size of your online network and keep them updated before releasing a new product.
Join business forums to learn about various business strategies and identify the best online storefront for your digital goods. This helps you grow your network along with your business growth.
5. The E-commerce platform
You need a reliable e-commerce hosting platform if you plan to launch an online business. Although there are numerous available e-commerce platforms, choosing the best one takes knowledge of their capabilities.
Examine pricing, scalability, uptime, and various extra services the platforms offer, and choose wisely based on the type of your business. The look of your store is also governed by the platform you choose.
6. Product sourcing
Before making plans for a firm's other areas, product sourcing will involve meeting with numerous vendors, inspecting the goods, performing quality checks, etc. Transportation and other complementary products should not be forgotten to keep an eye on.
To ensure that the orders reach you or your clients on time, starting the logistics support process after choosing your providers is crucial. All these steps are included in product sourcing. The following are the simple methods for finding products:
Local artists offer one-of-a-kind works of art.

Antique or antique things that have been restored.

Well-known flea markets in a specific area.

Online reseller applications provide a large inventory for reselling.

Identify a target market by niching down.
7. Setting your sights on a well-defined target market
You need to define your target market and audience to reach the highest height of success by expanding your Digital Product Reseller business. You can tailor your digital goods to the unique requirements of your niche, increasing their allure and worth.
One should keep in mind to tailor your marketing messages to your target market's specific requirements, preferences, and even linguistics to make your message more compelling.You can consider establishing yourself as the authority in a very limited area to outperform the competition in the initial phase.
8. Pricing the product based on the economy and quality
There is a vast range of digital products available in the market out there. All of these differ in price range depending on various factors like the type of product, its demand, order, the market economy, etc.
Many individuals receive digital products for different prices, so choosing the right price can be difficult.The secret is to be assured and experiment with various rates for a certain period to gauge how buyers respond to them.
9. Legal Processing
Many people ignore the legal requirements of creating an online e-commerce business since just a few procedures are required. Future activities will be uninterrupted if the company is founded with legal compliance. The authorities may shut down the business if it does not abide by local legislation.
Registering your unique business name and ensuring another organization does not already take your firm's name is also essential.
10. Marketing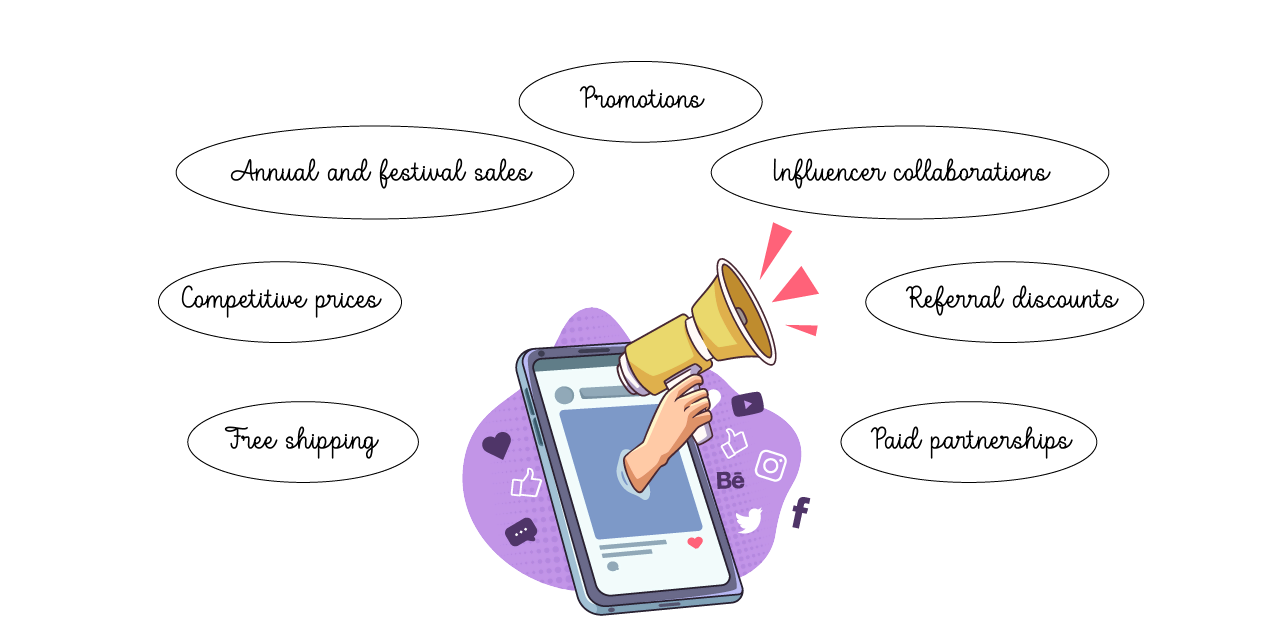 The basic set of abilities required for an online reseller to succeed is marketing. You'll need to continually create fresh approaches to connect with your customers and differentiate yourself.
Here are some frequently used marketing strategies for reselling, though every business needs a unique approach:
Competitive prices with sporadic discounts and offers

Free shipping with a minimum cart value

Annual and festival sales

Promotions through endorsements and reviews

Influencer collaborations

Referral discounts

Paid partnerships
Conclusion
Summing up, anyone can become a digital product reseller with only simple steps and procedures. You don't need to hold overhead associates or physical product inventory. You can start it by sitting at your desk in your room.
Launching digital products as a reseller doesn't need much workforce. All you need is to think out of the box and invest time to take off the business. Don't forget to keep the above-mentioned 10 things to keep in mind before becoming a digital product reseller, and that's how you can successfully become a digital product reseller.
Do you feel like automating your business by using a chatbot?
BotPenguin is an AI-powered chatbot platform that enables you to quickly and easily build incredible chatbots to communicate and engage your customers efficiently.
Don't wait. Book your free demo session with BotPenguin today!
Frequently Asked Questions (FAQs)
What is a Digital Products Reseller and how does it work?
Digital Products Reseller is someone who acquires licenses or rights to sell digital products, such as software, e-books, or online courses, and then sells them to customers. Resellers typically purchase these products at a wholesale price and set their own retail prices to make a profit. The reseller doesn't have to create the products themselves but focuses on marketing and selling them effectively to maximize success.
What are the essential marketing strategies for a Digital Products Reseller?
Effective marketing is crucial for maximizing success as a Digital Products Reseller. Some vital strategies include creating a professional website or online store, optimizing product descriptions for search engines, leveraging social media platforms to engage with your target audience, running targeted advertising campaigns, collaborating with influencers or bloggers for product reviews, and utilizing email marketing to nurture customer relationships. Additionally, offering discounts, bundles, or limited-time promotions can help attract and retain customers.
How can I find Digital Products to resell?
There are several ways to find digital products to resell. You can join affiliate programs offered by companies and promote their products for a commission. Alternatively, you can search for digital product marketplaces that allow reselling and offer a wide range of products. Additionally, you can directly approach product creators and negotiate reselling agreements. Conducting thorough research, exploring niche-specific platforms, and networking with product creators are effective strategies to find high-quality digital products to resell.
What legal considerations should I be aware of as a Digital Products Reseller?
As a digital products reseller, it's important to be aware of legal considerations. Understand copyright laws and ensure you have the necessary rights and licenses to resell the products. Familiarize yourself with consumer protection laws, including refund and return policies. Consider consulting with a legal professional to ensure compliance with relevant regulations, especially if you plan to operate across different jurisdictions or sell internationally.