Imagine that you are a salesperson. You're preparing to make a deal with one of your potential clients during a phone call. However, as you grow excited and get stomach butterflies, a network issue causes your phone conversation to break.
By the time you've recovered your network, all information regarding this potential customer has been lost.
If you encounter situations like these frequently in your professional life, you probably need to make some changes (in the form of CRM like Zendesk).
Even though phone calls are a terrific method to personalize your interactions with clients, they aren't always dependable.
78% of salespeople who use social media outsell those who don't, according to Tweet This.
It's crucial to be accessible where the customers are. Additionally, there is a significant probability that your rivals will be there.
It's important to note that while customer contact on social media platforms is essential, it can be challenging to manage and sometimes needs some adjustment.
Customer relationship management (CRM) software is now used by 91% of companies with ten or more employees to increase sales or resolve management problems (CRM Magazine).
Zendesk is a CRM tool that addresses common management issues. This is for you if you intend to use Zendesk or other similar software!
What is Zendesk?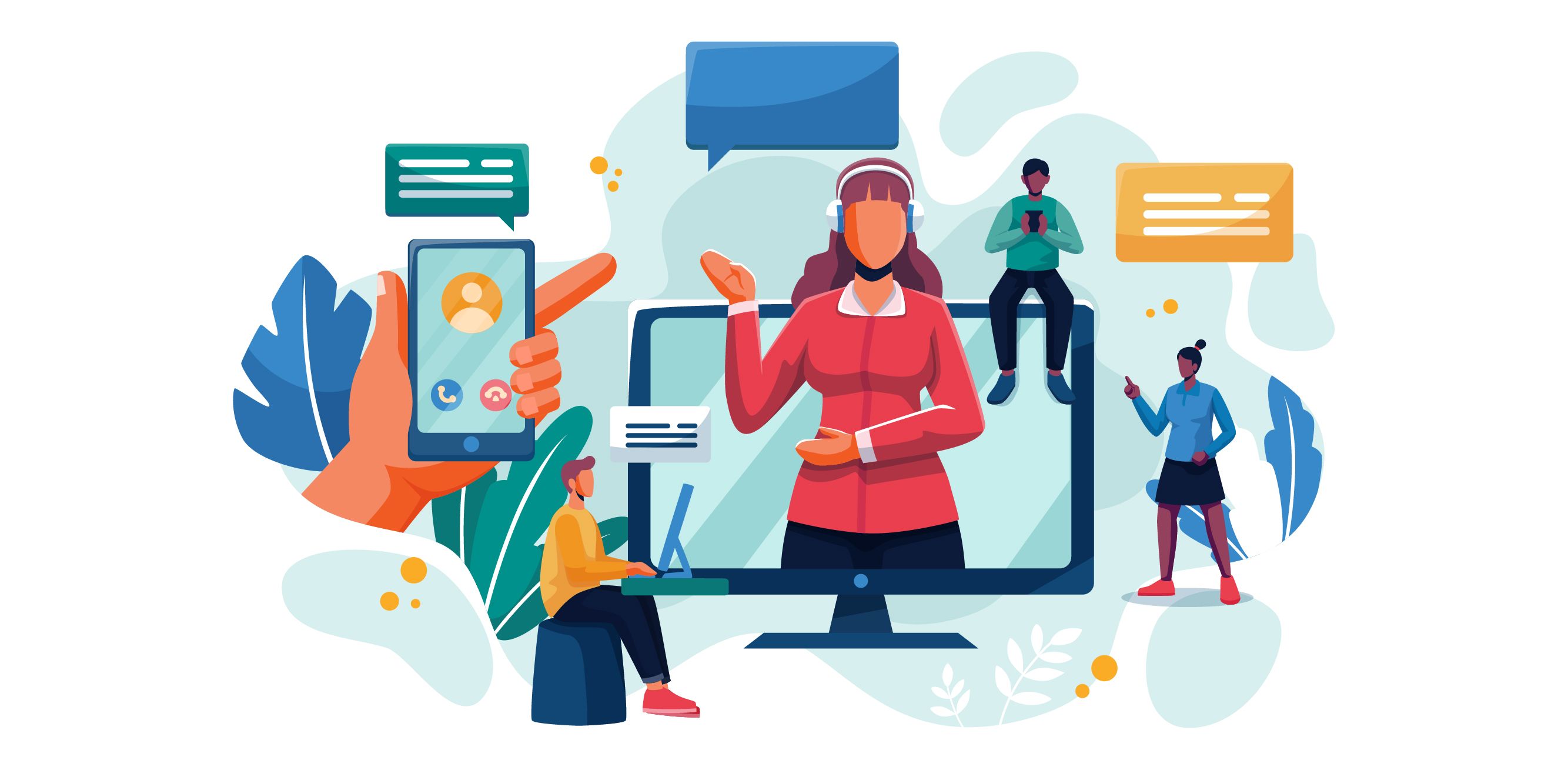 CRM tool Zendesk describes itself as "service first."
To help us better comprehend it, let's go into more detail about that. A cloud-based customer support software called Zendesk enables you to interact with consumers in a personalized fashion on virtually any device. It might appear on your website, social media accounts, and applications.
Multiple-channel customer management and tracking can be a difficult undertaking. By combining all of your customer interactions from many platforms into one straightforward platform, Zendesk's CRM enables you to make them all simple.
While you or your administrators assess the efficiency of the service agents, your agents can track support requests and respond to them here.
Any business, enterprise, or startup can benefit from Zendesk, ensuring that your leads are never ignored.
How well does a CRM like Zendesk work for answering questions? CRM is currently the software market with the quickest growth, according to GrandView's analysis. It had a market value of $14 billion in 2010 and is predicted to grow to $80 billion by 2025. That represents a rise of around 600%.
Integrations
One element unites all outstanding SaaS products. You can combine them with various programs or tools to deliver an even better experience.
By integrating Zendesk with other programs, you can modify and improve it to suit your company's needs. It can merge just 200 apps with it.
Popular applications that Zendesk links with to offer a more complex CRM include:
Slack
Slack is a quick, organized, and secure platform for team communication that allows for the exchange of documents, messages, and other resources. It's like merging two forces when you integrate them with Zendesk.
The outcome? All of this is more convenient because your clients and staff are in agreement.
CloudApp
A platform for sharing videos and animated gifs is called CloudApp. By making the engagement more enjoyable and providing better answers to their queries, integrating it with Zendesk can help you interact with your customers more effectively. Since sometimes just words won't cut it.
Shopify
Automate workflow and give the integration process a new purpose. Shopify enables you to launch an online store.
By connecting Zendesk with Shopify, you can spare your staff the time it takes to switch between various accounts to retrieve billing information on customers. Without leaving Zendesk, assemble and store all client data directly.
A Shopify account can also incorporate Zendesk's live chat feature. You obtain a decrease in cart abandonment, an increase in the average order value, and more devoted clients.
Products offered by Zendesk
Zendesk for service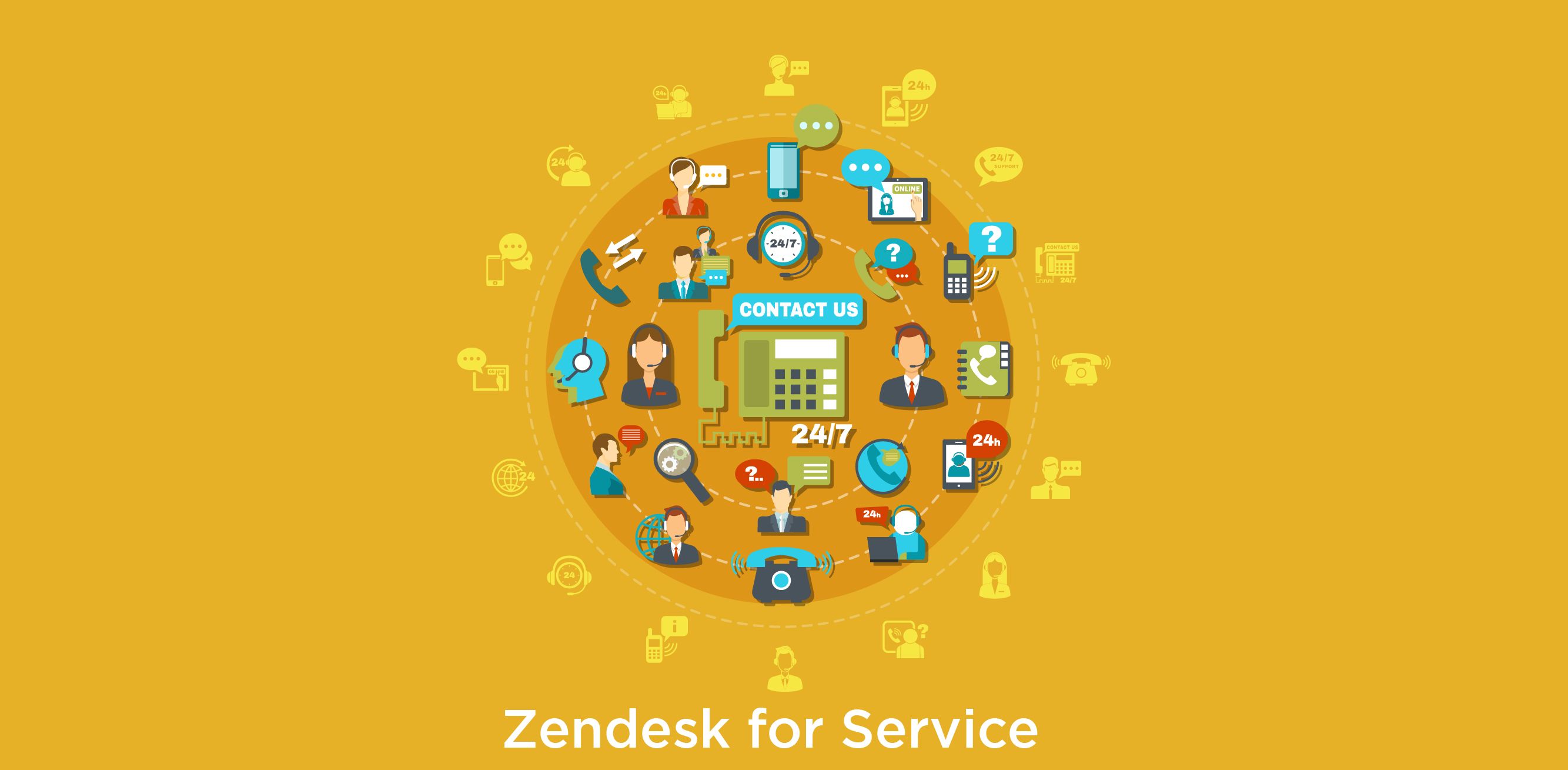 People often overlook the reality that providing exceptional service involves more than just satisfying customers; it also affects business operations and keeps everything running smoothly.
Customers may easily access support from Zendesk for service in conventional methods, making it easy for them to find solutions to their questions.
To ensure that clients can always contact you, go where your customers are and offer service. No matter how people choose to interact, the dialogue remains connected. Whether through voice, email, social media, live chat, or texting.
Customers can use the "empower self" function in Zendesk for service.
Customers can create an integrated help center and community forum to handle issues at their own pace while reducing the time it takes for agents to resolve them.
Zendesk for sales
With the aid of Zendesk Sell, increase your sales teams' efficiency, pipeline visibility, and income.
It might be a laborious procedure to close a sale. It might be difficult to manage rising consumer demands while juggling many to-do lists. Zendesk Sell's platform is intended to boost sales teams' efficiency, enable data-driven decision-making, and improve customer satisfaction.
Zendesk Sunshine Platform
A platform like Zendesk can be up and running and ready to use in weeks. The Zendesk Sunshine platform enables connections to and comprehension of all customer data, regardless of location.
It is an adaptable tool native to Amazon Web Services and can be utilized following your company's needs.
Zendesk Marketplace
A one-stop store for personalized themes, widgets, apps, and connectors is Zendesk.
People have a place to partner and work together on Zendesk Marketplace. Install apps for Zendesk Sell and Zendesk Support using the Marketplace.
Zendesk Features
Helpdesk
Real-Time Updates: The system allows agents to view events in real-time as they happen, such as viewing tickets at a specific time and responding right away. It improves productivity and efficiency over time.
Agent collaboration: When a problem develops, agents can work together. To aid problem-solving, your agents can exchange information through private comments.
Help desk automation: Routine tasks are automated to allow your agents to focus on the more critical tasks.
Tasks like closing dormant ticket notifications and informing management of a new issue are handled by help desk automation.
SLA management: With Zendesk's built-in SLA (Service-level Agreement), agents can define their criteria and use modern tools to keep track of a specific ticket's progress.
Mobile app integration: This enables agents to react to visitor inquiries while they are on the go using their smartphones.
Ticketing system
Workflows: Support staff members can ensure that every ticket is forwarded, assigned, and escalated using workflows to ensure that no question or complaint is forgotten or ignored.
Multi-Channel and Multilingual: Zendesk is accessible by a variety of channels, including email, chat on social media sites like Twitter or Kik, phone, messaging, and SMS, as well as email. Communication is never a problem because it is available in more than 40 languages.
Centralized operation: Zendesk offers a single platform from which all channels and resources (forum posts, the knowledge base, and tickets) can be searched and accessed.
Self-service portals
Community forums: Forums promote customer interaction and provide access to insightful comments that help you figure out what aspects of your business are working and need improvement. It aids in developing a deeper understanding and strategy.
Knowledge base: Around 73% of millennials, according to Linkis, prefer to hunt for solutions on their own.
There is a searchable knowledge base online. With continued use, you can get a list of changes made, automatically save draughts as you work, and produce articles with rich formatting that are simple to grasp and translate to more than 40 languages for a more personalized experience. Access to a private knowledge base may also be limited to particular teams.
Insights and Analytics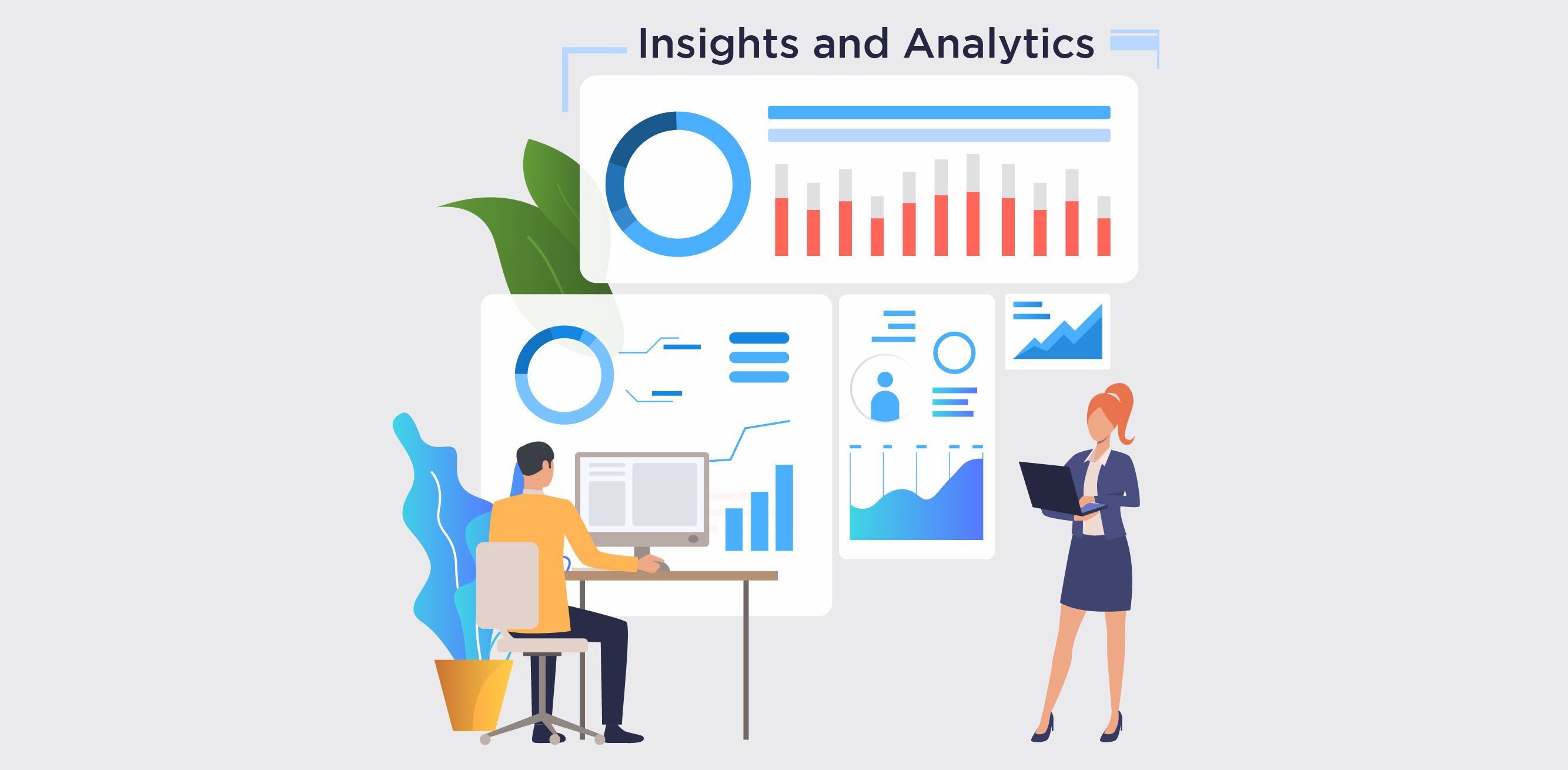 Customer analytics: Give your agents access to your customer's interactions with your website, products, and channels so they can better understand how to improve their experience. Additionally, you may identify which clients are content or discontent with your assistance.
Performance measurement: Keep tabs on your team's productivity and workload capacity to assess and make wiser judgments about assigning and managing duties productively and effectively.
Dashboards: Determine which analyses are pertinent to team management and the customer experience.
Customization: Without the need for SQL, it is simple to create and customize metrics, dashboards, and reports using a template.
How does Zendesk work?
Every service and resource a business could require for administration is available on Zendesk's all-in-one portal.
Zendesk's streamlined communication formats facilitate easy customer communication through live chat, voice support, and online messaging. Additionally, it facilitates receiving tickets for your support staff.
To fix issues and delayed response times, analytics tools are useful.
Customers can choose to swiftly and independently access the information through the customer self-help portal, saving time for your support staff.
However, how do you set it up?
Create a Zendesk account by providing the required information (You must be the owner of the business to do this)
Click on Guide under Products in the top bar.
Choose "Get Started" from the page that displays.
Plan how you will create and launch your assistance center to have it ready for release. Look on YouTube or social media for inspiration.
Customize the design and feel of your Help Center in setup mode.
Brand the support area with your product logo, theme, and color.
Give your help center a spin.
While it is in setup mode, the assistance center is only accessible to staff. See Previewing your help center to see how the help center will seem to users.
Check out the help center in various browsers.
Set the assistance center's display name.
Make your help center's default language selection.
Publish your material or import it from your current community into the support center.
Create categories and sections for the knowledge base (see how to organize content in your help center knowledge base in categories and sections)
Finally, turn on your assistance center by selecting Settings from the Guide, turning it on, and confirming it.
Benefits of Zendesk
1. Quick Responses
There is no backlog since Zendesk enables support staff to work on several tickets simultaneously and quickly.
2. Superior customer engagement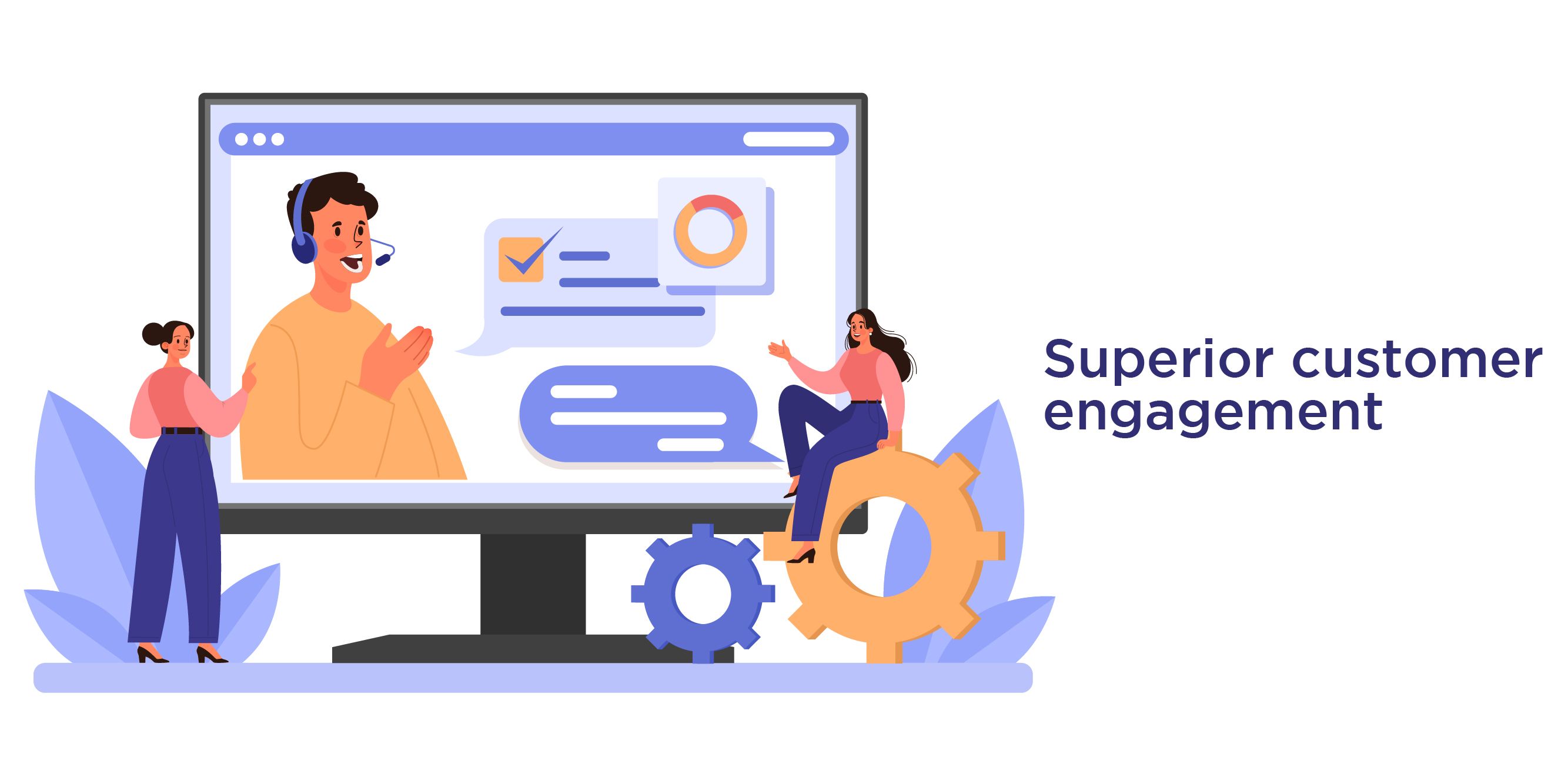 The chat, audio, and message features of Zendesk can be connected practically anywhere and on any device, giving customers a simple method to get in touch with their employees immediately.
3. Streamlined sales experience
Zendesk offers useful data and resources from prior contacts when your support staff is needed to address client issues. The configuration of Zendesks is also designed for team collaboration. Even when questions must be directed to another department, this aids agents in providing answers more quickly.
4. Customer retention and loyalty
The best method to keep clients and develop them into devoted ones over time is to offer exceptional customer service. You'll have quick and simple access to customer data with the Zendesk analytics platform, which will help keep your clients.
5. Great Reputation
Your company will retain a reputation that will provide you an advantage over your rivals with quick, dependable customer service and content agents.
Pricing
1. Zendesk Foundational Support Plans
Plan for Support Team: $19/Mo. per agent
Plan for Support Professional: $49/Mo. per agent
Plan for Support Enterprise: $99/Mo. per agent
2. Zendesk Suite Plans (all products included)
Suite Team plan: $49/Mo. per agent
Suite Growth plan: $79/Mo. per agent
Suite Professional plan: $99/Mo. per agent
Suite Enterprise plan: $150/Mo. per agent
3. Zendesk for Sales Plans
Sell Team plan: $19/Mo. per agent
Sell Professional plan: $49/Mo. per agent
Sell Enterprise plan: $99/Mo. per agent
Sell Elite plan: $199/Mo. per agent
Conclusion
According to Salesforce, implementing customer relationship management (CRM) can boost productivity by up to 34%, forecast accuracy by 40%, and sales by up to 29%.
According to Nucleus Research, the average return on their technology investment (ROI) on CRM is $8.71 for every dollar spent.
Without a doubt, CRM has evolved into a necessary tool for today's environment, one that can help any size of business.
With its extensive selection of products and services, Zendesk is a fantastic CRM platform that is often regarded as one of the finest in its industry.
Zendesk has attracted some well-known figures and partnered with numerous businesses to offer a more streamlined service that can elevate your customer care to new levels.