Companies may utilize the Zoho CRM omnichannel CRM to foster client interactions at any time and from any location. Businesses may contact and connect with their customers via phone, live chat, email, and social media to improve the customer experience. You can set up notifications to notify users when a new consumer engagement or contact occurs. Users may sync and integrate their Zoho CRM data with the Advanced CRM Analytics module to receive superior insights, which Zoho Reports power. Users may make custom dashboards and reports for parameters like lead generation, revenue, and deals, among others. As a result, Zoho CRM allows organizations to personalize the user experience to fit their specific needs. In this article, you will find out about Zoho CRM pricing, features, and alternatives.
What is Zoho CRM and its Pricing?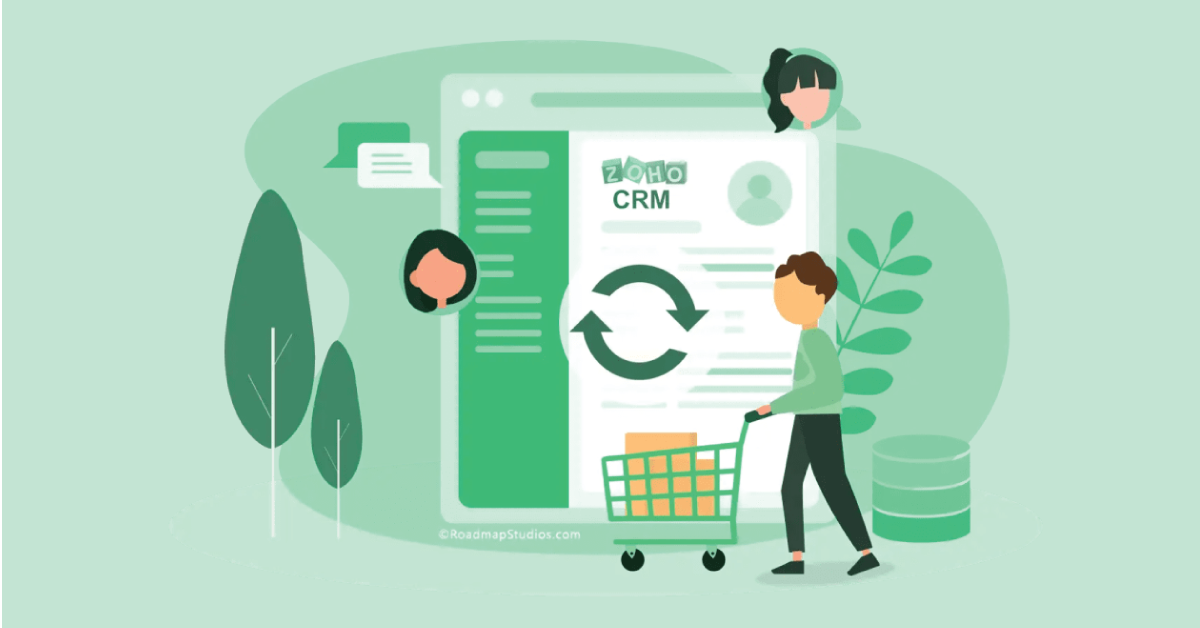 An omnichannel cloud-based customer relationship management tool, Zoho CRM assists multinational enterprises in gaining control of their business operations and establishing long-term client connections. The web-based platform may be tailored to fit a wide range of industries. Zoho CRM integrates with over 40 Zoho products and may be expanded with over 300 third-party software extensions, including G Suite, Office 365, Salesforce, and other well-known programs.
Zia is a Zoho CRM AI-powered sales assistant that helps individual representatives and sales teams spot anomalies in the sales process before they happen. It also recommends the ideal time to contact a prospect and examines their sales trends. To enhance sales, Zia may supply each sales professional with individualized CRM data, intelligent notifications, task reminders, and ideas.
Zoho CRM Pricing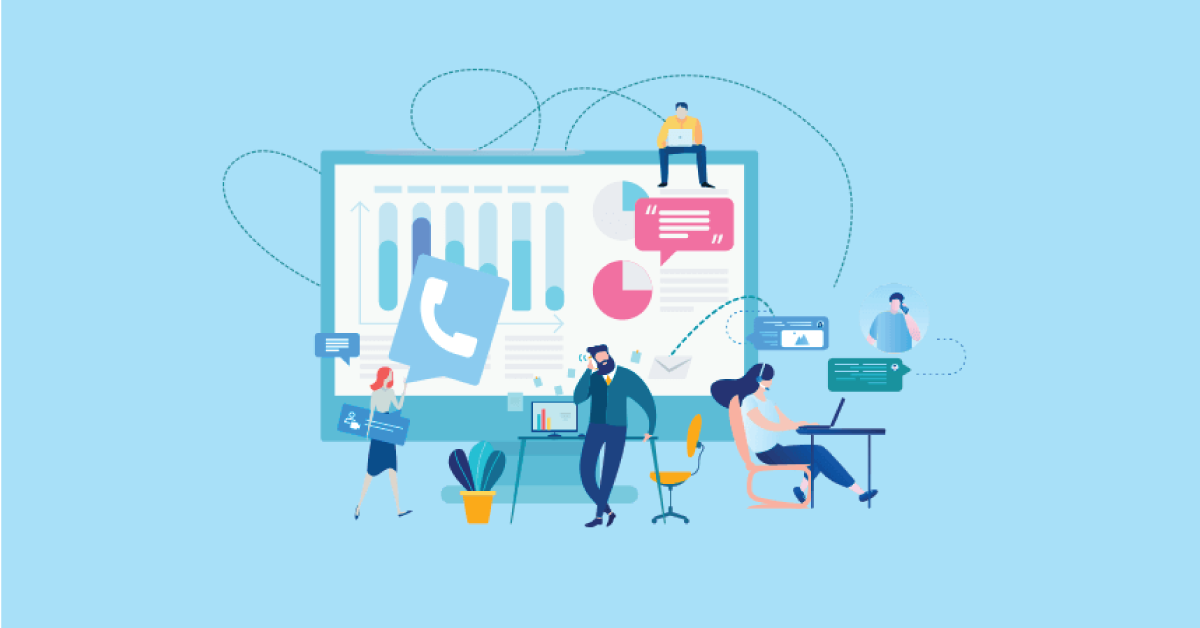 Zoho CRM has done Pricing so that it provides a free edition with minimal functionality for up to three people.
If you find the free capabilities of Zoho CRM to be limited, you may upgrade to a premium subscription, which includes:
Standard: $14/user/month
Professional: $23/user/month
Enterprise: $40/user/month
Ultimate: $52/user/month
[wptb id=6844]
Primary Features of Zoho CRM
The features of Zoho CRM are the following:
Multichannel Engagement
Zoho CRM allows you to communicate with customers via various channels, including email, phone, social networking platforms, live chat, and portals.
Analytics
The Zoho CRM has a well-designed analytics section that allows you to see the sales matrix using pie charts and heat maps. The anomaly detection widget, which is AI-powered, compares predicted patterns to actual sales performance to provide accurate insights. The analytics also looks at leads at each level of the sales funnel.
Forecasting
It anticipates revenue and assigns targets to teams based on that prediction. Forecasts may be seen by the salesperson, region, or team. Forecasting also aids in tracking the sales department's performance and identifying the high performers.
Reports
Zoho CRM provides the following real-time reports to help you understand your sales, marketing, and activity performance:
Territory Management
The Zoho CRM software is an excellent solution for managing your global territories. You may use territory management to identify profitable regions and allocate resources accordingly. You may also acquire sales information for different areas.
Customization
You may create standard modules and add more capabilities as needed with the Zoho CRM system. It also provides specialized sales and marketing with multi-language translation capability. Zoho also has a sandbox that includes extensive deployment options. It allows customers to test and publish without worrying about losing data.
Manage your Business Process
You can control the sales funnel steps using Zoho CRM's process management. This CRM program includes Blueprint, a built-in technology that directs users to the next step in the sales funnel.
Workflow Regulations
You must do various tasks every day, ranging from sending emails to following up on prospects. However, Zoho CRM automates these time-consuming activities if specific criteria are met. These precise conditions can define in the system. Workflow rules speed up your everyday chores, and workflow insight analyzes all of them to make life easier for you. Furthermore, Zia-the chatbot analyzes the process to determine why a particular adjustment isn't functioning.
Macros
Macros in Zoho CRM automatically allows you to expand instructions from a single pre-defined instruction. With a simple click, it automates repetitive and monotonous chores.
Assignment Requirements
Every day, you receive many leads from various sources such as web forms, imports, trade events, and so on. The assignment rules in Zoho CRM assist in automatically assigning hot leads to the appropriate person at the appropriate time.
Marketing Automation
Zoho CRM automates your complete marketing engine and allows you to handle both sales and marketing from one place. Zoho CRM's webforms assist you in getting to know your website visitors. You may also use automation to run your marketing campaigns from start to end. Integrate Google Ads to see how much money you're spending on each campaign. It also keeps track of your trade show leads and populates them automatically to draw attention.
Complete Security
The protection of client data is a top focus for this CRM solution. Zoho CRM strikes a good mix between data protection and employee independence. Roles and permissions can be assigned to activities and modules. It encrypts and decrypts sensitive data using the Advanced Encryption Standard (AES). It has 256 protocols built in to ensure data security. It also performs frequent data backups and uses IP limitations to prevent unwanted access.
Zoho CRM Integration
You can quickly connect to other apps through third-party connectivity using Zoho CRM. REST services allow you to connect to Google Drive, DocuSign, LinkedIn Sales Navigator, Google Ads, MailChimp, HubThunder, Adobe Sign, PandaDoc, and many more.
Catalyst & Developer Tools
Zoho CRM provides an optimal combination of low-code, no-code, and top-level programming interfaces to ensure seamless third-party connections.
Lead Management
Zoho CRM's pre-defined procedure automatically delivers to team members. It also evaluates the leads according to scoring standards to rank them. Categorizing leads based on both excellent and negative ratings on industries allows for a speedier dialogue. It also transforms qualified leads into agreements that require follow-up.
Contact Management
Zoho CRM's contact management allows you to see your customers in real-time. Customers and website visitors can contact via Twitter, live chat, phone calls, and emails. You may also use the built-in insights to determine the optimum time to send emails and make phone calls. Contact management also aids in client engagement via social media platforms like Facebook, Twitter, Google+, and others.
Deal Management
It allows you to keep a close check on the transactions you're working on and their predicted income. Users may also examine real-time deal statuses and focus on the necessary ones. Quote management is crucial since it allows you to send quotations through email, including pricing, quantity, and product information.
The Top 7 Best Zoho CRM Alternatives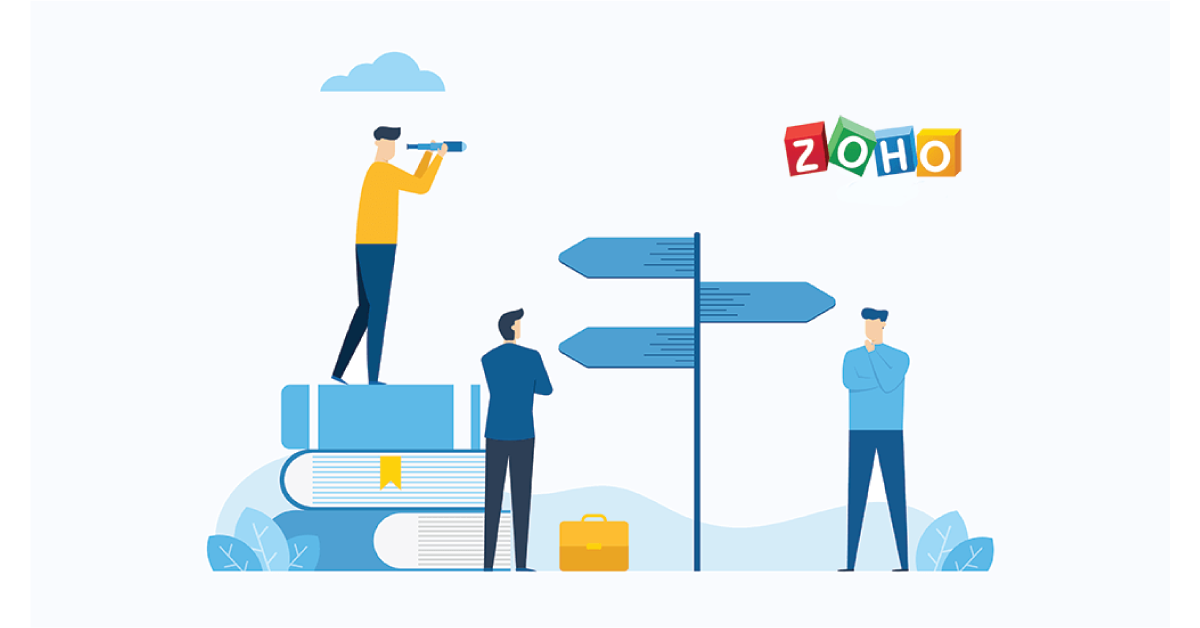 Here are the 7 top Zoho CRM Alternatives to consider if you want to switch to a more suitable system for your company.
BIGContacts
BIGContacts is a robust CRM platform from ProProfs that includes sales and marketing automation features. With tailored interactions, robust reporting, activity monitoring, and helpdesk connectivity, it may be a valuable complement to your customer relationship management initiatives.
Because of its straightforward design and adaptability, BIGContacts is one of the most popular CRM solutions. You may quickly adjust the CRM system to your current company operations and combine it with your preferred tools, such as Office 365, Quickbooks, Skype, and so on. It is an excellent alternative to Zoho sales CRM for keeping all of your contact information organized and accessible on the road.
Pipedrive
Pipedrive is a customer relationship management system (CRM) that may assist you in closing in on potential leads and converting them into sales. It gives you a complete picture of all possible sales possibilities, allowing you to focus on the most critical activities. You can adapt it to your current workflow and make accurate forecasts.
Because of its straightforward design, Pipedrive is regarded as one of the finest CRM systems for small and medium-sized organizations.
Salesforce
Salesforce CRM is a popular option for large businesses. This CRM solution incorporates cutting-edge technologies, such as artificial intelligence. Salesforce CRM can help you increase your sales efficiency by integrating your essential data into one place.
Hubspot
If you're looking for a cost-effective and straightforward solution, Hubspot might be a good fit. The tool's basic functionalities are available for free. There is no restriction to the number of people who may use it. Hubspot's UI is another critical benefit. Because of the straightforward design, critical information may be accessed appropriately.
Freshworks
Freshworks CRM is an excellent alternative to Zoho CRM for companies who need a full-featured solution to manage many projects. The AI-powered application comes with many features that make contact management a breeze.
Freshworks allows you to view extensive contact profiles, create custom reports, and manage marketing campaigns. It can also generate leads, prioritize them, and nurture them.
Zendesk Sell
Zendesk Sell is an excellent choice if you're searching for a sales CRM system that will help your sales staff be more productive and generate more income. This CRM solution allows your sales force to access all pertinent data in one location, making it easier for them to convert more leads. Zendesk Sell also assists with call recording, email tracking, and forecasting. You may design dashboards, manage the sales funnel, and display data to make more competent judgments.
Bitrix 24
If you need a free alternative to Zoho CRM, Bitrix24 CRM is a popular choice. Sales monitoring, task management, marketing automation, and telemarketing are all included in this CRM application. It is one of the best CRM systems for novices or small businesses searching for the fundamentals. Internal cooperation is also a lot easier with Bitrix24. Create a custom workflow, manage tasks and documents, and organize meetings using this tool.
Zoho CRM Pricing and Features - The Bottom Line
Lead tracking, deals and prospects, and configurable sales funnels are all features of Zoho CRM, an excellent customer relationship management (CRM) software solution. Overall, though, Zoho CRM is the better alternative since it offers critical features at a lesser cost, has better support choices, and is simple to use straight out of the box. We hope that this blog on Zoho CRM Pricing, features and benefits will help you make an informed decision
Using BotPenguin, you can build robust chatbots for multiple platforms and integrate with CRMs such as Zoho, Freshworks, Zapier, and many more.
Related Article: How to Use Zoho CRM in 7 Easy Steps