Zendesk is a cloud-based customer service software. It allows you to manage and measure your customer support issues. The supporting technology provides them with complete information on client history. Allowing them to fix even the most complicated and urgent situations quickly.
According to the G2 Zendesk review, Zendesk users experience a 20% decrease in support expenditures and a 27% boost in agent productivity. It includes a fully integrated call centre in its customer service platform. Calls can be handled in the same workspace as the other channels. Zendesk guarantees that your customers receive prompt, effective, and efficient service.
With a brief overview, let's read an in-depth review of Zendesk.
What is Zendesk?
Zendesk is the industry's most popular customer service software. Zendesk provides a seamless customer experience. The customer service and engagement solutions are strong and adaptable. It allows them to scale to meet the demands of any company. Zendesk provides service and support in over 60 languages of different businesses.
Zendesk Review - Top Features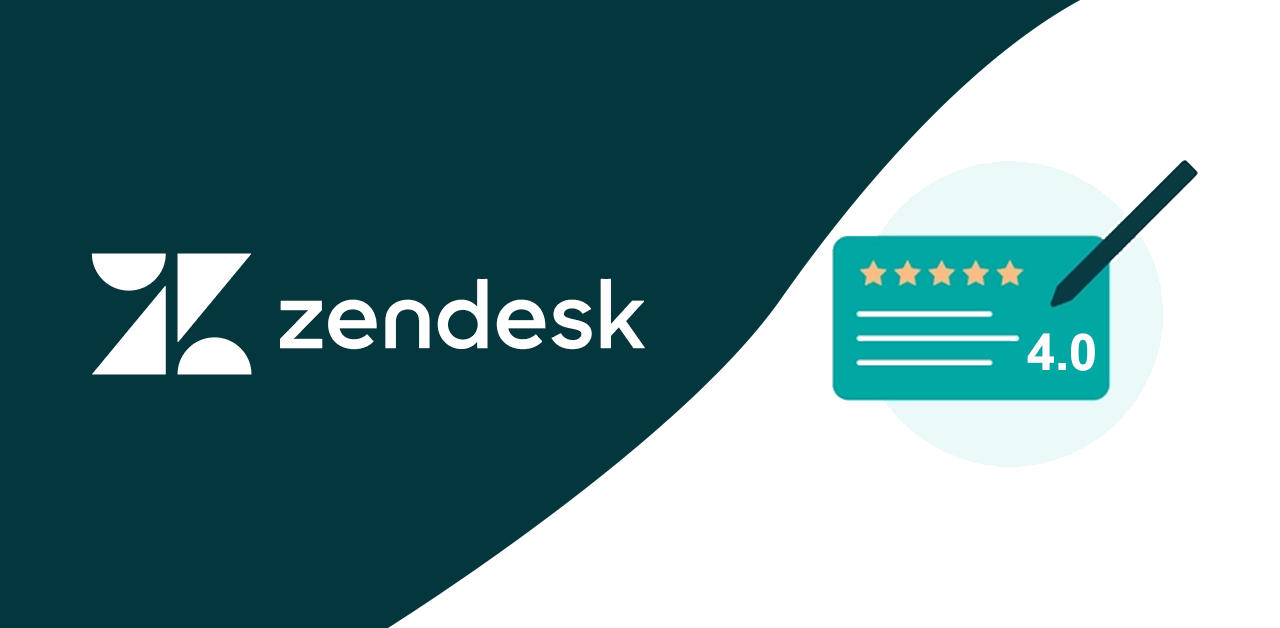 Overall Review: Good
The top features of Zendesk are the following:
Voice
Our Review: Good
With Zendesk's Voice, you can take client calls directly from the main interface. It eliminates the need to switch between communication channels. By displaying crucial client information and prior encounters, Zendesk provides structure and context. The call or voicemail is registered as a ticket and saved for future reference.
Ticketing System
Our Review: Good
Support ticket management software collects all your customer service requests from any source. It allows you to handle them all in one place. Zendesk's ticketing system excels at this. It serves as a central hub full of your customers' queries and issues.
They make it easier to keep track of customer concerns and complaints. It combines requests from email, chat, Twitter, and other sources. It allows them to respond to queries and solve problems more rapidly.
Live chat
Our Review: Good
Using this feature, you can stay connected with your customers on any media. Want to contact a client via live chat on your website? Or through social media apps like WhatsApp and Facebook? Zendesk makes it easy to establish communication media.
You can prepare pre-automated, tailored messages ahead of time to anticipate consumer queries. You can even link third parties in group chats to speed up responses. Eliminate back-and-forth conversations, if you want.
Community Forums
Our Review: Good
Building online communities forums is an excellent approach to deepen consumer interactions. Customer feedback is critical to know. But customer interactions with your firm are only one part of the puzzle.
You can not only gain more thorough, honest feedback from your customers by establishing a venue for them to chat with each other. You can also lessen your support burden by allowing customers to answer problems for each other.
Help center
Our Review: Good
You can create a knowledge base in Zendesk's Help Center to assist customers. It will help in finding the information they require. Customize the theme as you want. Then, integrate it with your product. Allow your team to edit and publish new material over time. It will elevate your Zendesk Help Center.
Zendesk Review - The Zendesk Suite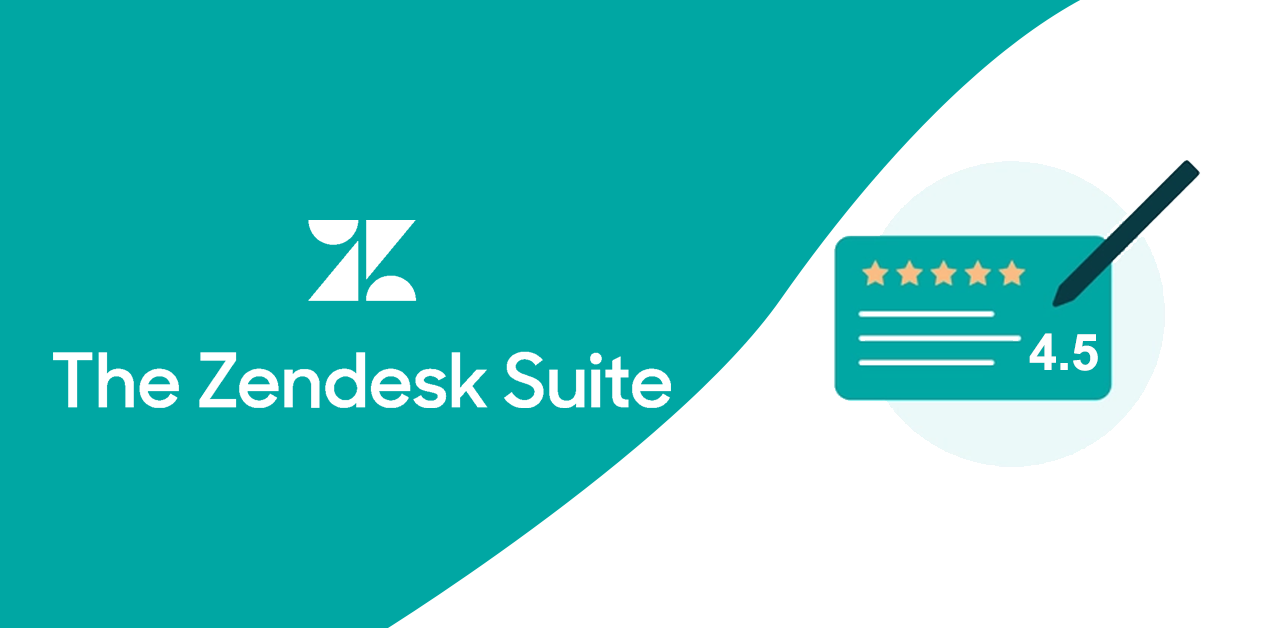 Let's take a look at Zendesk Suite's basic products:
Zendesk Support
Our Review: Very Good
Zendesk Support is one of the best customer support systems available in today's market. It has a powerful suite of tools to handle emails and website inquiries. With live chat and social media, in addition to solid ticket management features.
Zendesk Support includes over 600 potential interfaces with third-party apps and software platforms. It is solely for e-commerce users. Zendesk Support includes a customer query management system. It comes with a chat, a contact center, and a knowledge library for self-help.
Users can navigate to find the information by unifying a range of client interactions into a single user interface. It can get help in different languages on higher price tiers. More ticket forms, better analytics, and data center location possibilities are other benefits.
'
Small and medium-sized organizations can use the support package for their needed tools. At the same time, bigger firms can use more sophisticated tools and alternatives.
Zendesk Guide
Our Review: Good
Zendesk Guide is the company's self-service knowledge base solution. Guide enhances your customer service strategy's self-help component. It provides the appropriate information depending on the context of a user's wants.
It's simple to create a knowledge base with Zendesk. So that customers may fix support issues on their own (which most prefer anyway), it results in more customer satisfaction and lower support expenses.
Zendesk Chat
Our Review: Good
Through Zendesk Chat, you can connect in real-time with your customer via live chat. You may immediately put your own Zendesk Chat code snippet onto your website. This app area will show when a visitor is engaged on your site. If the user provides their email address, they may also receive an email copy of the chat log. Further allowing the dialogue to continue even if they log off or leave your page.
Zendesk Talk
Our Review: Good
Zendesk Talk is the company's integrated contact center software. It is present to give you more personalized and effective phone help. Complex customer service issues often necessitate the efficiency of a dialogue.
As part of their seamless omnichannel support experience, Talk makes it simple for consumers to contact you over the phone. Customers obtain the support to overcome complicated issues more quickly using Talk. Resulting in a better experience and continuing happiness.
Zendesk Review – Pricing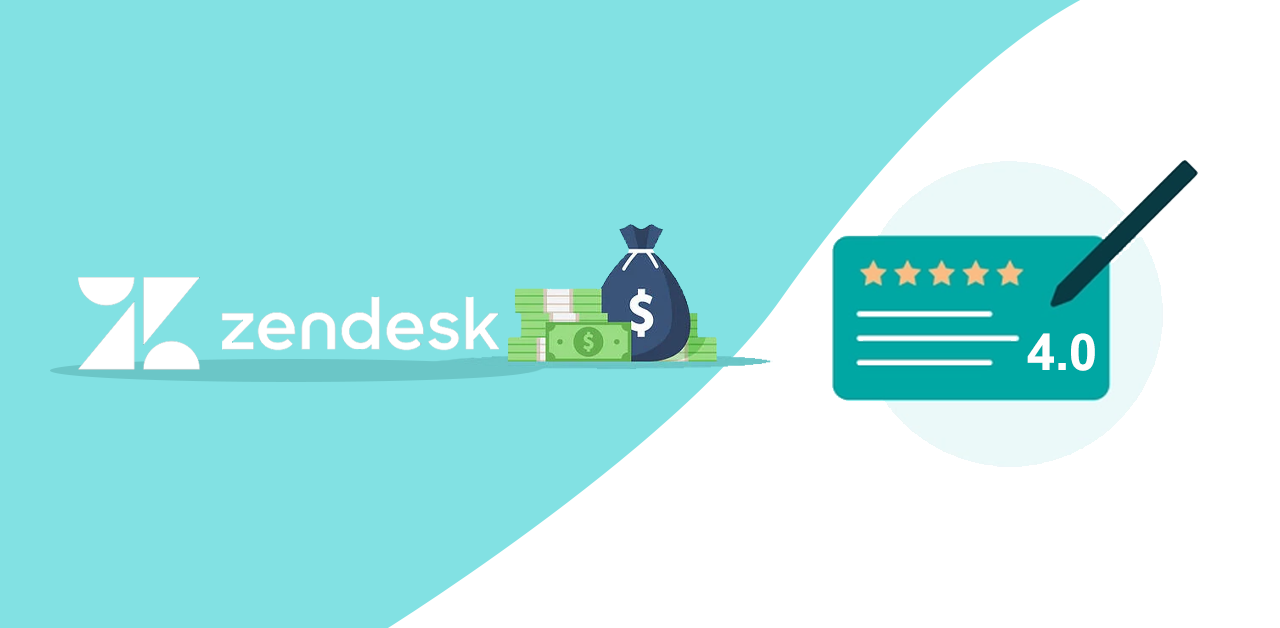 Overall Review: Good
Zendesk is a successful solution for boosting businesses' customer care and management. Wondering if the cost might be out of your budget? Well, check it then. The cost is as the following:
Zendesk Review: Support pricing
Each of Zendesk Support's five price categories offers greater customization and functionality, that is:
Essential Tier – At $5 per agent per month
Team Tier – At $19 per agent per month
Professional Tier – At $49 per agent per month
Enterprise Tier – At $99 per agent per month
Elite Tier – At $199 per agent per month
Zendesk Review: Suite Pricing
The two price options for Zendesk Suite are:
Professional – $89 per Agent/per month
Enterprise – $149 per Agent/per month
Zendesk Review - Apps & Integrations
Our Review: Good
Some of the popular Zendesk apps are listed below (note: these are for Zendesk Support).
Slack
Knowledge Capture
Tymeshift
MaestroQA
CloudApp
Zendesk Review:Our Final Thoughts
Till now, in this Zendesk's review, we found that 20+ ready-to-use reports and dashboards are present. Sophisticated analytics is also available. You can connect with 700 pre-built connectors with corporate applications. Like Salesforce, Google Apps, Atlassian, FreshBooks, and WordPress.
Zendesk is a cloud-based Software that widely uses customer-service applications. This review of Zendesk has talked about the competitive subscription-based pricing strategy. It allows customers to subscribe to a monthly or yearly plan.
It provides a low total cost of ownership and pay-as-you-go alternatives. Zendesk is the secure, scalable, and dependable solution for expanding your company. Further, it can be scaled according to data demands and team size. In a nutshell, it is the go-to option for both small businesses and huge corporations.
BotPenguin is an AI-powered chatbot developer. It provides a robust chatbot with a high conversion rate.
Related Article:
A complete guide to Zendesk: What is Zendesk and How does it work?