A chatbot, whether text-based or voice-based, plays a crucial role for businesses in communicating with their prospects. Communication is essential and can be done at any point in time to induce a feeling of satisfaction and being heard in the customer's mind. Moreover, people can interact with ease and convenience, which adds up one more reason for having a bot into systems. These communication methods have their own perks and drawbacks but are undoubtedly the two famous and biggest tech trends currently.
It has been estimated that around 80% of businesses have automated their support services in some and other ways. Bots are playing immensely in the digital marketplace and responsible for the rise in demand for advanced speech recognition technologies; voice bots are gaining fast traction to become the most adopted customer self-service tool and way.
Deloitte's research says that about 75% of companies plan to invest in automation technologies such as artificial intelligence (AI) in the coming years. Moreover, chatbots and voice bots will free-up call center employees from routine tier-1 support and other repetitive tasks.
Today, we will have a detailed discussion over the voice bot and chatbot.
Voice Bot- A quick brief
A voice bot is an AI (artificial intelligence) powered bot that is NLU (natural language understanding) based on having a voice channel that converts audio to text format. AI and its branches help these bots understand and recognize the key markers in the speech and settle the best response to a dialogue (text-based). Hence, the TTS (text to speech) engine then converts the input or response into audio to complete the communication. This type of voice ai trained enough to perform the entire speech understanding and response process in a human-like manner. We can also call them voice assistants or voice chatbots. It is considered an intelligent and smart way of interaction that can be easily deployed into numerous devices such as- IVR, chatbot, self-service, and more.
Some of the popular voice bots are Google Assistant, Alexa, and Siri, with whom people interact almost daily and find them very engaging and useful at the same time. To know which is the best, then read this- Alexa vs. Siri vs. Google Assistant-which is better?
What are the Benefits of Deploying a Voice Bot into a Support System?
To let you understand more precisely, now we will discuss the features of using voice bots in business systems and UI interfaces.
Voice Feature
Being one of the most natural modes of communication between humans, having a voice bot will let you get brownie points when implemented over websites. It is one of the ways which offers lots of ease and fun at the same time.
Seamless and Smooth Experience
With the innovation of smartphones and the advent of technology, the traditional way of calling or touch-tone has become obsolete and quite tedious. Hence, a voice ai a simple, impressive, and natural alternative to conventional DTMF. voice bots
Flexible Deployment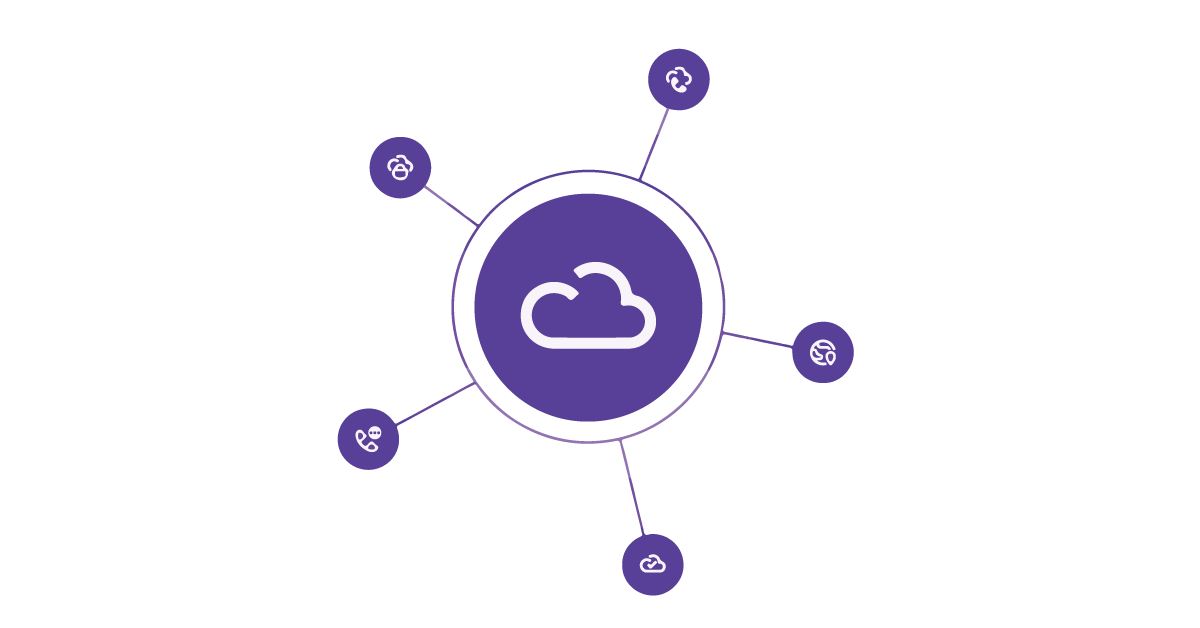 Another exclusive benefit of voice bots is that these can be implemented on multiple platforms without any hindrance. You can coordinate with a wide range of support service tools such as CRM, knowledge base, and self-service. Moreover, it can also be run over social media platforms. Nowadays, voice chatbots are highly coordinated with smart speakers such as Google Home, Amazon Echo (Alexa), which are becoming pervasive in everyone's home today.
Ideal for a Broad Prospect Base
As a bot offers support on behalf of any brand or business and helps get a brand a mass appeal makes it perfectly suitable for growing a customer base immensely. Moreover, even a non-tech savvy audience base can also use a bot without any confusion or hindrance. And let you target every corner of the marketplace.
In case older adults who aren't habitual of texting can easily convey their issue and or need via voice bot quickly. Eventually, reaching a wider audience and letting your customers connect with you without any delay or barrier.
Challenges to Overcome while having a Voice Bot in your System!
1. Clean Dataset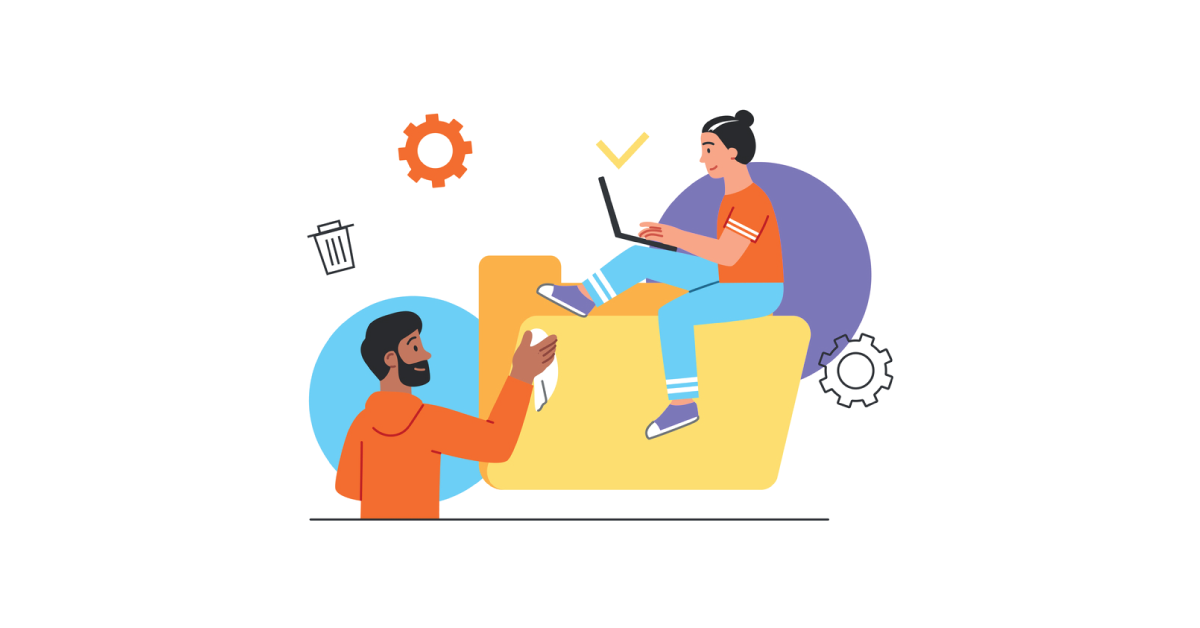 Any AI or machine learning system needs a clean and annotated dataset to be trained precisely and make it best for further use. Depending on the type of language, domain, and domain, it possibly becomes a challenge to train the bot.
2. More effort in Training
Time invested in training a voice ai bot can dissuade its implementation. To make it smart, you need to act upon problematic areas and require human intervention to handover the conversation. Moreover, it might need constant training for distinct scenarios.
What is the Distinction Between Chatbots and Voice Ai Bots?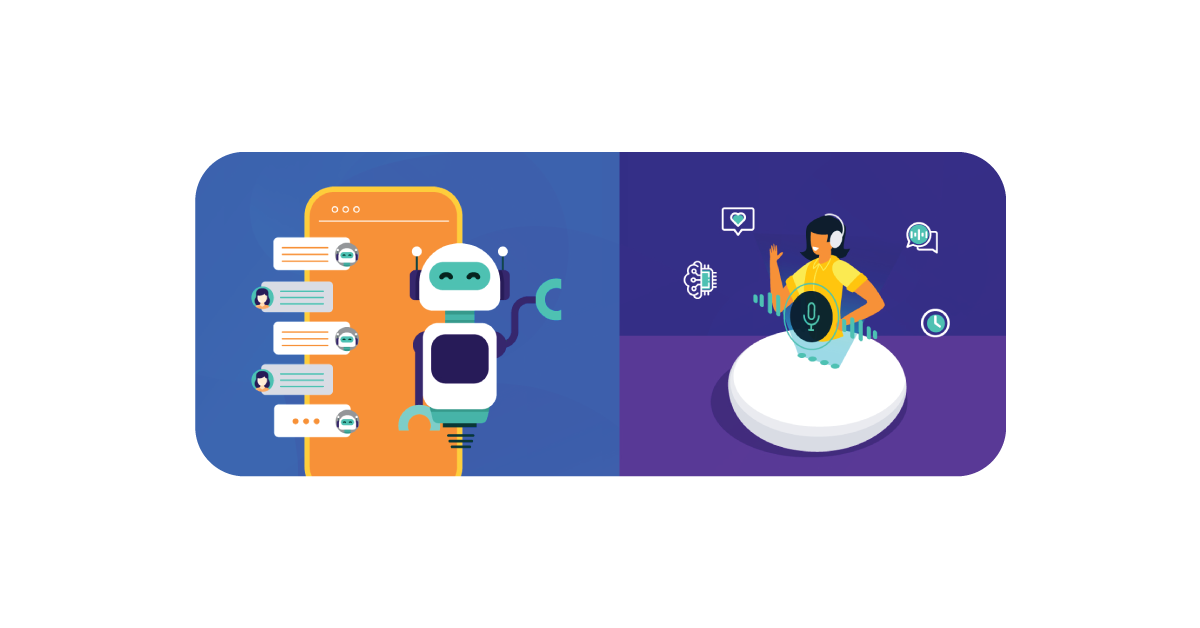 With the growing number of companies and upcoming trends as per the needs and urge to improve and grow at the same time, I started deploying chatbots to offer better customer service today. They can initiate a human-like conversation via chat-based or voice interfaces. They streamline the customer journey and reduce the contact density. One of the Juniper research studies suggests that chatbots are expected to support cost-savings of more than $8 billion annually by 2022, especially banking and healthcare sectors.
The high adoption rate and increasing popularity of chatbots is a forerunner to voice ai bot's pervasiveness. The most significant difference amongst them, however, is that the voice bot inputs can be made entirely hand-free, without the need to type the text manually. And you all know how it works! And sooner, it'll be found everywhere.
Let's discuss the metrics to consider when choosing b/w Chatbots and voice bots!
Ways of Conveying Information
The first metric to compare is how a bot can convey the information. In a chatbot, users can look at multiple images, texts and compare the products easily. Hence, they are more effective, especially when it is an e-commerce store or website.
On the other hand, a voice-enabled bot can only communicate sonic information. And the chat is more impactful with numerous elements such as texts, images, gigs, and much more.
But in some current scenarios, a voice would work amazingly better than a chatbot when it's about playing your favorite music while driving or at home!
Ability of Transmission!
Looking/glancing is considered the fastest way of grasping anything. Listening is slightly slower, and then reading comes as the least engaging way! But it also depends on the platform and industry type.
While talking about voice or chat, voice can convey a lot in less time, and in chat, you need to write long sentences to get all your information correctly.
What all you offer for a User Journey!
If you have a linear user journey and not many paths included, then a voice would be a perfect choice. There are several options- Choosing from a menu, comparing options, and chat is much better than voice. With carousels and quick choices, you need to remember and read to answer correctly.
Thus, the potential paths you need for customers to go will decide the bot type.
Conclusion
AI is rapidly revolutionizing the customer service experience, and the types of bots are making the ways more feasible and seamless at the same time. So, it's on you which one to choose. So, are you prepared to adopt a bot? If yes, you can take support from BotPeguin to have an intelligent chatbot within a few minutes and at no cost.