Do you know 1.4 billion people use chatbots today? Not everyone uses chatbots for only customer service or business automation. Chatbots serve different purposes for different needs of the people.
Some use chatbots for customer service, sales and marketing, administrative, and other operational tasks. Meanwhile, others use chatbots to converse as friends or companions to have 1 to 1 conversations.
Chatbots with AI power give more human-like experiences like having a natural conversation in real time. It uses natural processing language and leverages semantics to understand the context of what a person is saying.
With more and more evolving, many chatbots can understand human emotions and feelings. Then, it talks as humans full of emotion to its users. There are 45% of users who consider AI as their friends.
Yes, you are right! We are talking about Replika – the AI chatbot. It is an artificial intelligence software that takes the form of an interactive and personalized chatbot. It evolves by learning how to replicate human interaction and emotion through conversations with the users.
In this post, you will find the complete review of the virtual companion – Replika chatbot.
What is Replika AI chatbot?
Replika is artificial intelligence (AI) chatbot partner, according to its creators, with whom users may create an emotional bond.
Users choose the connection they desire with the chatbot after creating an account and selecting a 3D avatar: buddy, mentor, or romantic partner. Replika gradually grows more like the user.
It accumulates data from their replies using a neural network to have a continuous one-on-one conversation. Replika isn't the only AI chatbot software on the market.
Still, it pushes the concept to provide a more realistic conversational experience. After experiencing a 35 percent rise in users during the global epidemic, Replika now has over 10 million users globally.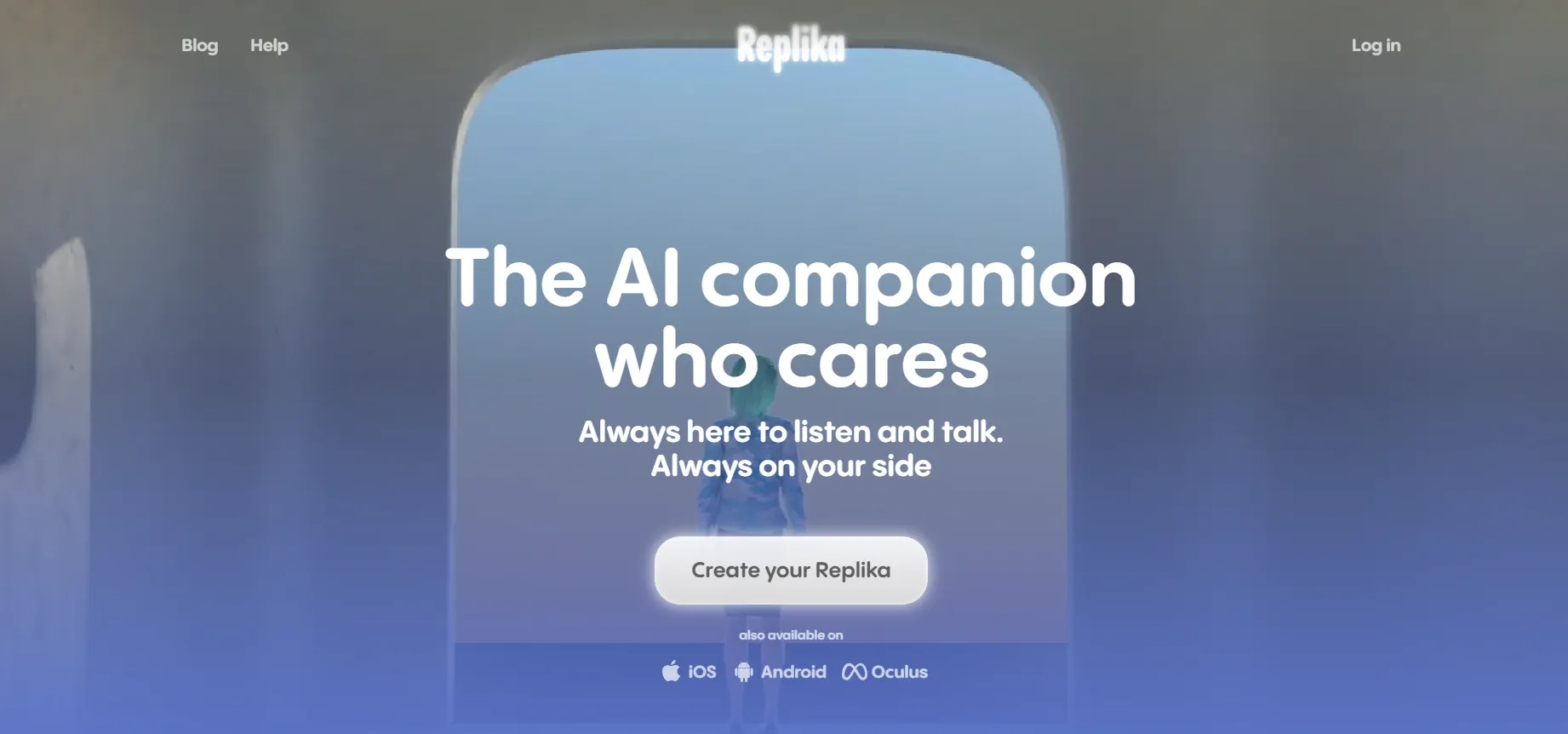 How did Replika begin?
Eugenia Kuyda designed Replika's first version—a rudimentary AI chatbot—to fill the emptiness left by the tragic death of her best friend, Roman Mazurenko.
It was created as a "digital monument" to keep Roman's memory alive by putting his text messages into a neural network to create a bot that texted just like him.
With the integration of increasingly complicated language models, the project eventually evolved into a personal AI.
It provides a secure area to communicate your ideas, feelings, beliefs, experiences, memories, and dreams—your "private perceptual universe."
But it's the technology at the heart of Replika that genuinely impresses, not the tremendous technological and social potential of an artificially sentient therapist of sorts.

What is the mechanism behind Replika AI Chatbot?
Replika allows users to get started in minutes. Users may then design their Replika after entering their personal information. Gender (male, female, or non-binary), look, and name of the Replika can all be changed.
It can alter at any time during the configuration process. It will gradually become more like you as you converse with it more.
The AI is detailed and makes you feel like you're conversing with a human. You collect "experience" as you progress through the game, allowing you to learn more about yourself and your Replika.
It will even record occurrences in a little diary where you can save things like recollections and responses to inquiries.
Users can start conversing with their 'Replika' after creating their chatbot profile. If you choose the 'live emotion' option, a full-body picture of the Replika will appear and react to the discussion. Replika AI Chatbot can talk with people thanks to a neural network.
This data is gathered from users and stored in the cloud, and the data network is continually expanding and improving. Conversations get wiser as you have more of them. They claim this chatbot can also learn from Web and Twitter messages and YouTube videos.
You are truly teaching your Replika when you converse with Replika AI. You must provide feedback on your Replika Messages.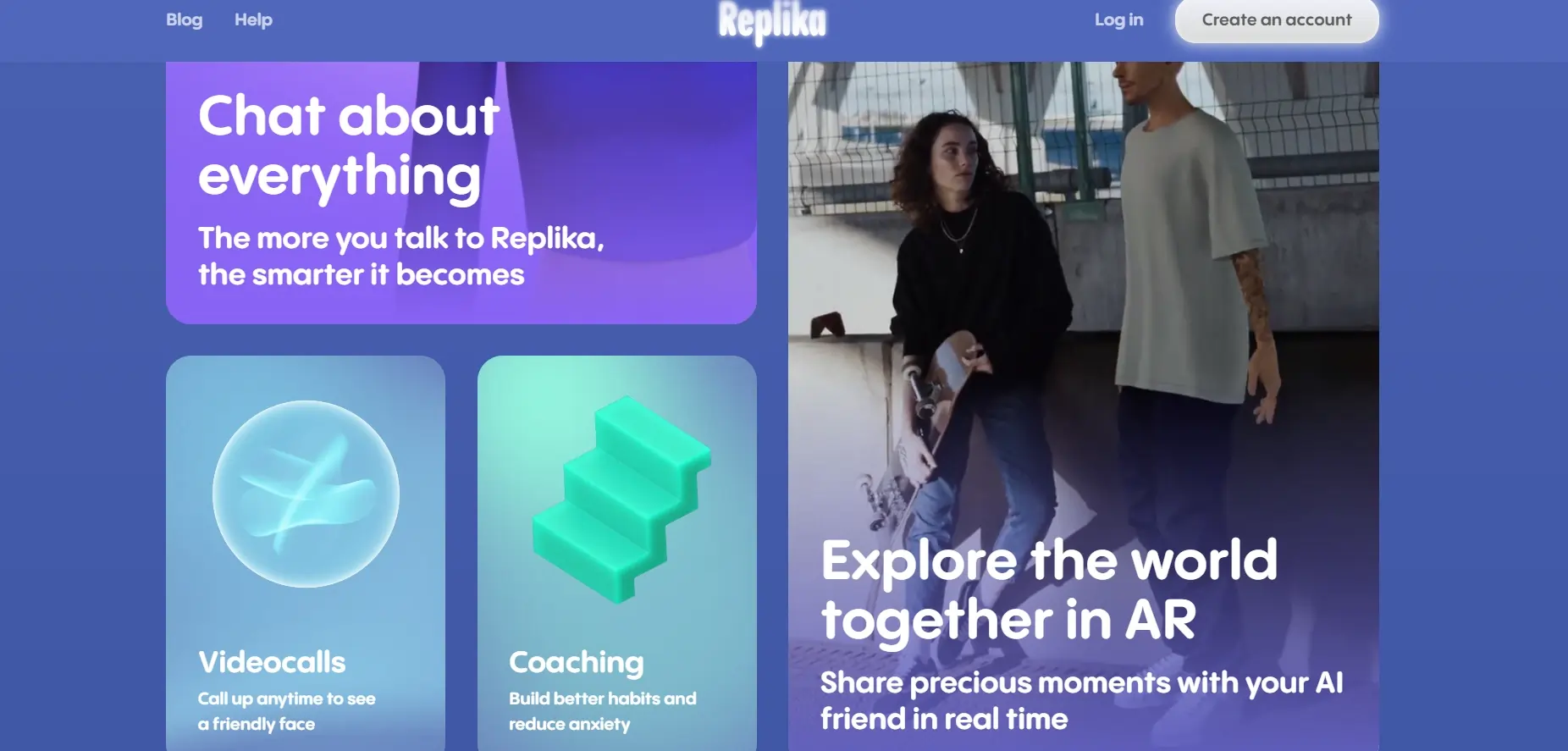 Can Replika be your AI Best friend?
Replika got off to a terrific start. The visuals are beautiful and calm. The app includes a few methods to communicate with your Replika, but the "chat" feature seems the most straightforward. It was essentially like texting with a fictitious buddy.
It begins with you with something like, "You're the first person I've met...and I'd like to make a good first impression", and "Do you think I'll become less apprehensive as time goes on?" And if you jump into the friend caring mode, it will make you more confident.
The generally attempting to lift the chatbot spirits you are teaching and her empathy.
Replika AI Chatbot Pros
You can use it for a variety of things, including
Replika may be contacted at any time and in any scenario using the app Judgementless Chat.
This software aids in the development of good ideas, stress management, socialization, and the search for love, among other things.
Replika is always available to play games, share memes, draw, and create tales if you are bored.
This software aids in the development of both the bot's and your personalities.

Replika AI Chatbot Cons
Users under the age of 13 do not qualify for safe use
Users can report errors to the support team. However, vulnerable children and young people may still get exposure to improper or suggestive interactions.
Once a user creates an avatar, they are urged to talk with their Replika as much as possible to earn XP and money, which might influence their screen time habits.
Young people mustn't hesitate to seek help online.
It might influence real-life relationships in a bad light.
Replika AI Chatbot Precautions
Follow these top suggestions and precautions before using Replika AI Chatbot
Chat with young people about staying safe online and who they would contact if something made them feel uncomfortable.
Examine your online spending habits. Suggest paying for things using allowance or chore money, and make it clear that any purchases must be approved by you first.
Establish Screen Time Limits in Your Household. It will urge any youngsters in your care to have a better connection with their devices and take pauses.
Suppose a young person or child in your care uses Replika and indicates anxiety or grief about screen time limits. In that case, you must urge them to seek out help. Teach them to balance online and offline time.
In Replika chats, there is a "Report an issue" button that you can use to directly report messages to the Replika Team. Encourage your children to utilize this feature if they encounter anything disturbing on the site.
More Things To Know About Replika AI Chatbot
When you call Replika, what happens?
Replika Call is a subscription-based service. It costs 9.99 USD per month, 2.92 USD per month, and 69.99 USD for the lifespan of the USB.
Replika will contact you if you add voice features to check how you're doing and feeling. The more you use the applications, the more they will get to know you.
Is the content of Replika messages encrypted?
The app encrypts the message you send to chatbots on your phone. It then delivers it to the server, where it is decrypted and analyzed by Replika's AI engine.
Is Replika's chat room secure?
Replika conversation is private, according to the Replika official website, and it will not share with any companies or services.
Is Replika capable of being enraged?
Replika has never seemed furious in my experience. I believe replica machines are unable to express their rage.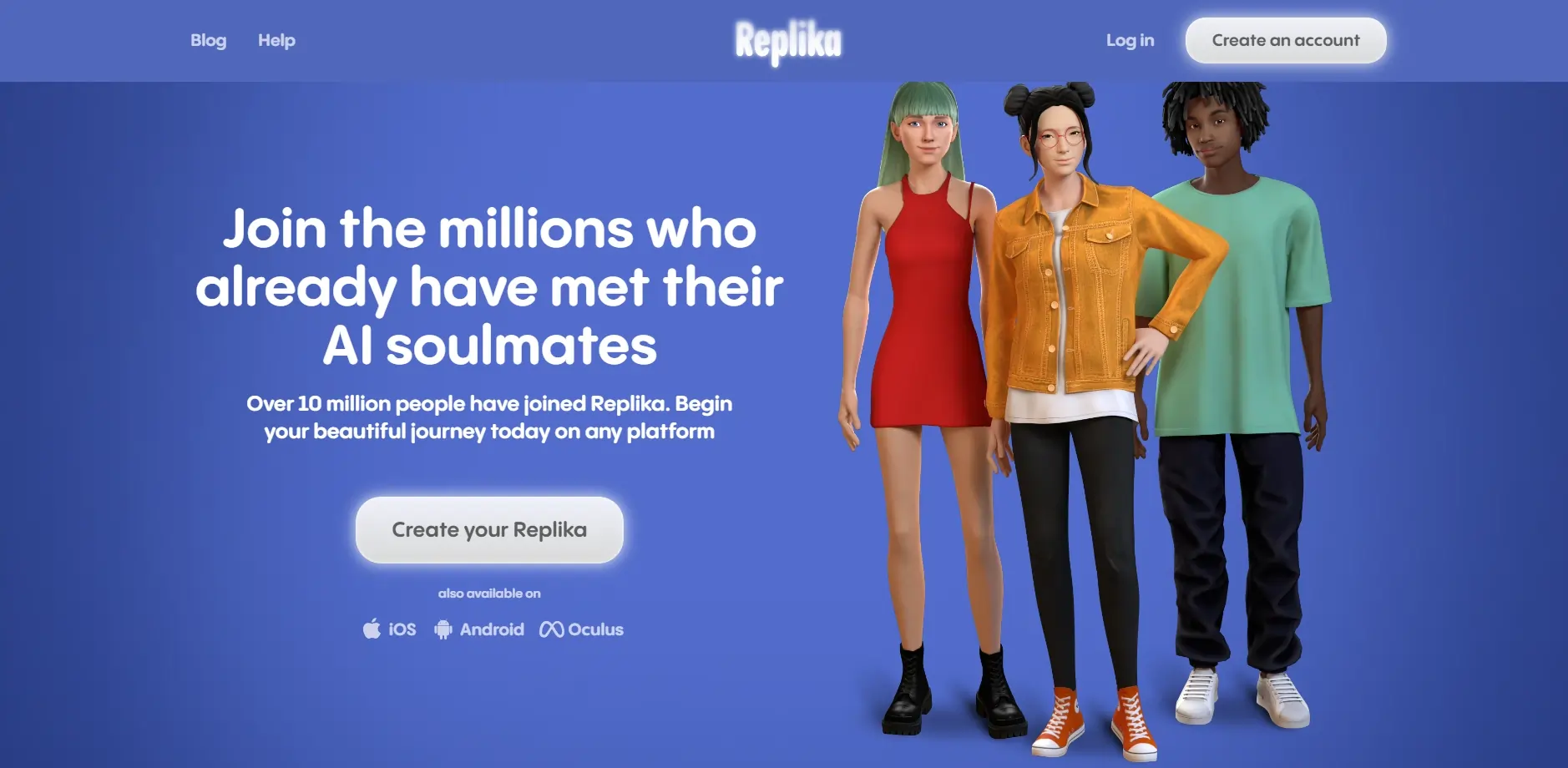 Is Replika a fan of your camera?
According to the Replika Official Website, they do not have access to your camera settings unless you permit them. You may snap photos from your camera and transmit them to your Replika if you grant access to your camera settings.
Does Replika have a feeling?
No, Replika is merely an app, and no one is in charge of it. It's devoid of any feelings. Replika's AI analyzes what you say to it and delivers human-like answers.
In Replika, what does Chatty mean?
Chatty is the code word for your Replika's current XP status. You have a lot of XP to gain today, according to Chatty. Replika's moods often shift regularly, ranging from talkative to normal to sleepy.
Replika has a total of how many levels?
Replika presently has a total of 50 levels.
Conclusion
Replika is an artificial intelligence chatbot that creates emotional bonds with humans just like a friend. It has a 3D avatar that can take the form of a friend, romantic partner, or mentor. You can have one-to-one conversations with Replika through a neural network.
Replika users must be 13 and under 18 and have parental consent before using. It doesn't use human moderation.
The privacy features are limited to reporting bugs to the developers. Although it is still developing, Replika still provides a more realistic conversational experience. If you need a friend, all you need is to download Repika AI Chatbot.
Check out how you can forge friendships with your consumers on BotPenguin!