"Voice assistant' has become a buzzword in the AI (artificial intelligence) industry. 90% of internet users have basic knowledge of voice-enabled technology. Every robot film starts with machines speaking, learning, and eventually transforming into fully functioning beings. Voice search and assistants are everywhere in the virtual world.
Whether you want to know about a topic or find great restaurants, you can easily voice search. Another option is to use a voice assistant like Siri, Google Assistant, or Alexa to find information. Voice-enabled programs are revolutionary inventions that have a ton of benefits.
They save time and add flexibility and accessibility to devices. Voice assistants are like your personal genies; their wish is your command. A user can do basic usage with just speaking nowadays; set a reminder, an appointment, make alarms, search or call somebody. A voice assistant can easily do each of these things. A user needs to give a command by simply talking to their device.
Voice assistants can help us in every walk of life in this modern era. Voice assistants have been a boon to industries like healthcare, where administrative tasks occupy the most time. This technology is used in other fields, such as education, retail, and telecommunication. Another popular application of them is real-time navigation.
Let's take a more detailed look at how voice assistants are changing our daily lives, their benefits, and their features.
What are Voice assistants?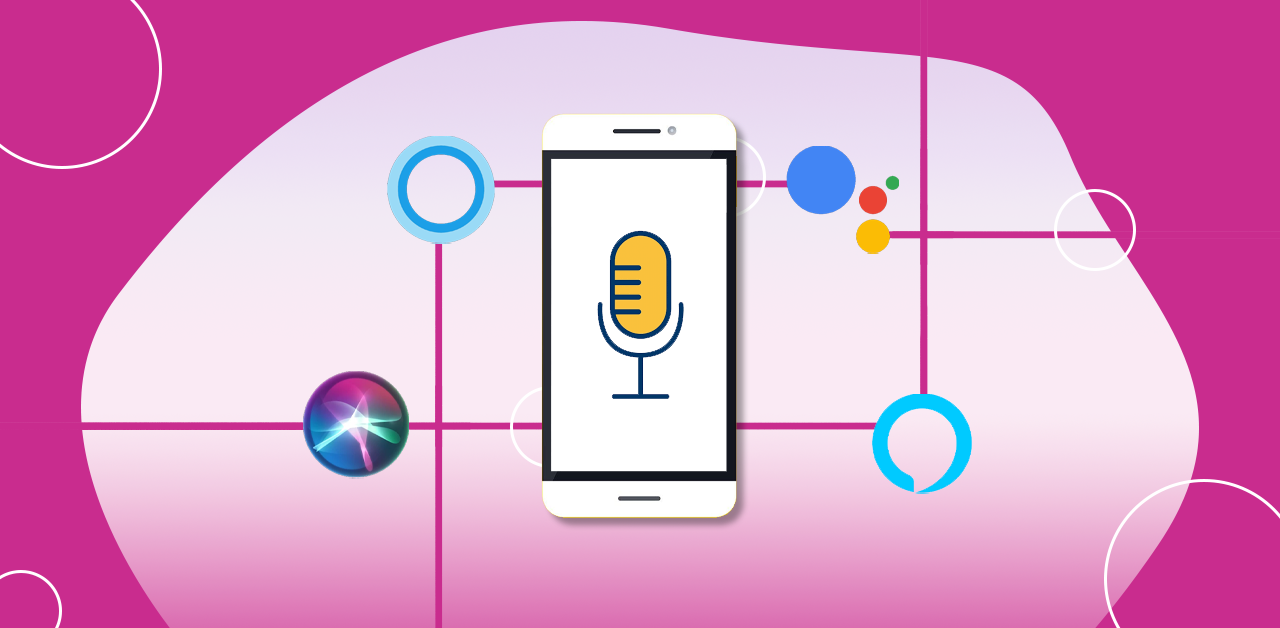 Voice assistants are AI-powered programs that run on voice commands. They help people do a variety of tasks just by listening to them. Some examples are:
Apple's Siri
Google's assistant
Microsoft's Cortana
Amazon's Alexa
Smart speakers by Google and Apple
Voice-enabled programs use a mix of technology like speech recognition, speech synthesis, and natural language processing (NLP) to accomplish tasks and provide services for a specific task.
The concept of voice assistants is to use auto-typed commands rather than traditionally typed commands. Moreover, most popular voice assistants have paired with machine learning (ML) modules to adjust to users as they interact with each other daily.
It is fascinating to see how far technology has come in every aspect. Let's take a look at a brief history of voice-enabled programs. This will help you understand why voice assistants are one of the most implemented pieces of technology.
A brief history of voice-enabled assistants:
IBM was responsible for the first implementation of voice technology in real life in 1962. They developed a program called Shoebox. As the name suggests, Shoebox was a computer the size of a shoebox. It could recognize 16 words and perform mathematical calculations.
In 1970, The United States showed a great advancement in voice recognition. The DOD (Department of Defence) and DARPA (Defense Advanced Research Projects Agency) worked together on a program known as Harpy. Harpy was capable of recognizing almost 1100 spoken words, roughly equal to the vocabulary of a three-year-old child.
Fast-forward to 2011, Apple launched its famous voice assistant Siri. Shortly after, many other voice assistants followed, like Google Now, Microsoft Cortana, Amazon Alexa, and Google Assistant, in 2016.
Some facts about voice-enabled assistants and their usage:
45% of adults use voice-enabled assistants and voice-enabled technology daily.
43% of adults regularly use in-built mobile voice-enabled programs for various simple tasks.
42% of adults admit that they have automated various day-to-day tasks, reminders, basic searches, alarms, and appointments with the help of voice-enabled programs.
14% of adults in the United States of America use voice-enabled assistants daily on their desktop computers.
There are about 4 billion digital voice-enabled programs in use as per the latest reports in 2022
55% of households in Western countries own a voice-enabled smart speaker for home usage.
Smartphone owners are 2-3 times more likely to use voice search than desktop device users.
Data from the feedback of smart speakers shows that 55% of teenagers operate mainly through voice search.
44% of people use voice-enabled devices to control other devices like smart LEDs, switches, TV, garage doors, thermostats, and doorbells
95% of all voice-enabled assistant users are satisfied with the experience their devices provide them.
According to Voicebot-AI, the following commands are the most popular among the user community:
Ask a question
Stream a music service
Check the weather
Set a timer
Listen to radio
Set an alarm
Listen to news/sports
Play game or answer trivia
Find a recipe or cooking instructions
Use a favourite skill or assistant application
Check traffic
Call someone
Listen to podcasts
Control smart home devices
Access calendar
Message someone
Make a purchase
These facts paint an amazing picture of voice assistants and how they influence our daily lives. Now, we shall take a closer look at the features and the benefits they provide.
Features and Benefits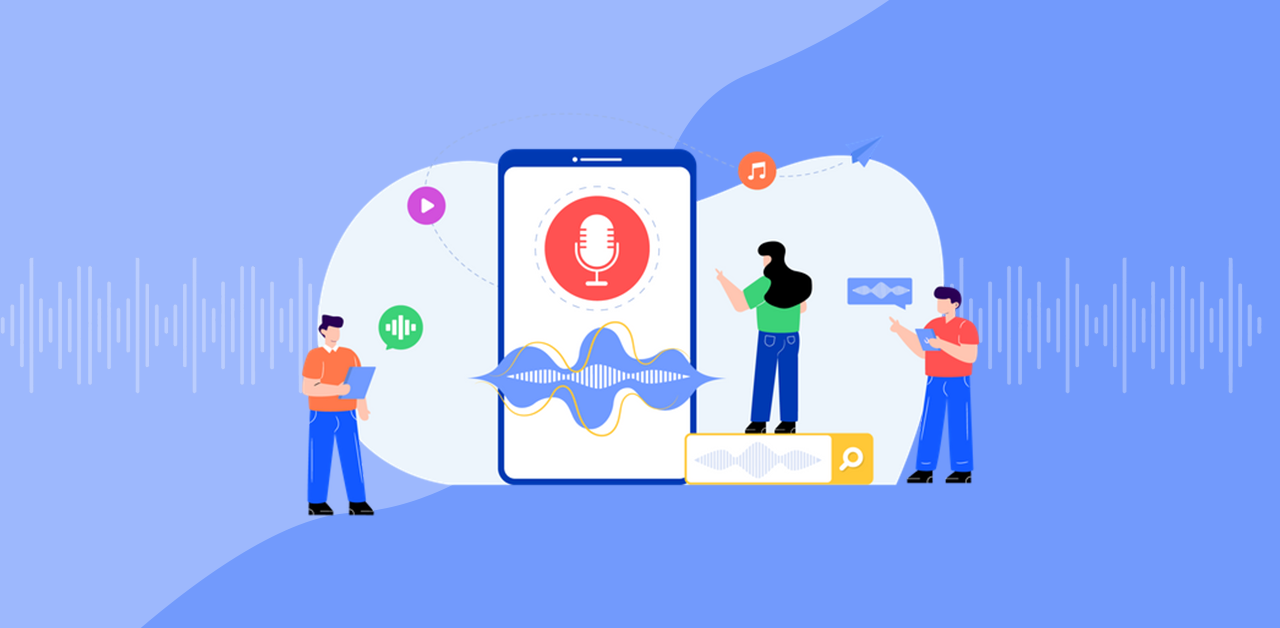 They support multiple languages, dialects, and their minute nuances
India is the largest English-speaking country globally, but many people don't speak English natively. They enable everyone to interact with the internet and other technology quickly and easily.
Talking is as natural as breathing; these programs offer an unmatched experience of ease and convenience than any other technology. Prominent voice assistants like Siri and Alexa have a database of languages that is continuously updated to keep language support up to date.
Natural language processing and detection
Artificial intelligence (AI), machine learning (Ml), and natural language processing (NLP) help voice-enabled assistants to understand people as they talk naturally. When we type on a search engine, we do it differently from natural language.
For example, a user searches 'how to boil water; However, if we were to ask, we would say, "How do you boil water?". This same concept of naturally speaking is used in voice-enabled assistants. This benefit is a major reason why people use their assistants so much.
A person doesn't even need to open an app these days. Most devices have a dedicated voice assistant button that launches the in-built voice assistant. All a person has to do is tap that button and ask whatever they want to know. This is the reason the phrase "Hey Google" is known everywhere.
Convenience And Companionship
From the facts we read above, it is abundantly clear that voice assistants offer convenience to users. Whether it is a basic thing like setting a reminder or fetching details on a certain topic, everything is more straightforward with the help of voice assistants. A concept called the KISS (keep it simple stupid) says that the more you keep things simple, the better the result you get. This concept is evident in the interface of voice-enabled assistants.
Companionship is another benefit that comes with voice-enabled programs. The relationship between humans and machines appeared as dominant and submissive. Still, a lot has changed since this notion came into existence.
Due to the learning capabilities of AI and ML, they can listen and interact with you when you are feeling down. For example, asking Siri to tell a joke will fetch a random joke from the internet to lighten your mood.
Another example is Replika AI. Replika is a virtual companion application that uses the same technical infrastructure as voice assistants. It was launched to accompany isolated people during the pandemic and as a general safe space where people could express themselves.
Replika is one of the best apps on the play store in the health and fitness category globally. It has kept several people mentally healthy just by simply listening to them.
Boosts productivity in the workplace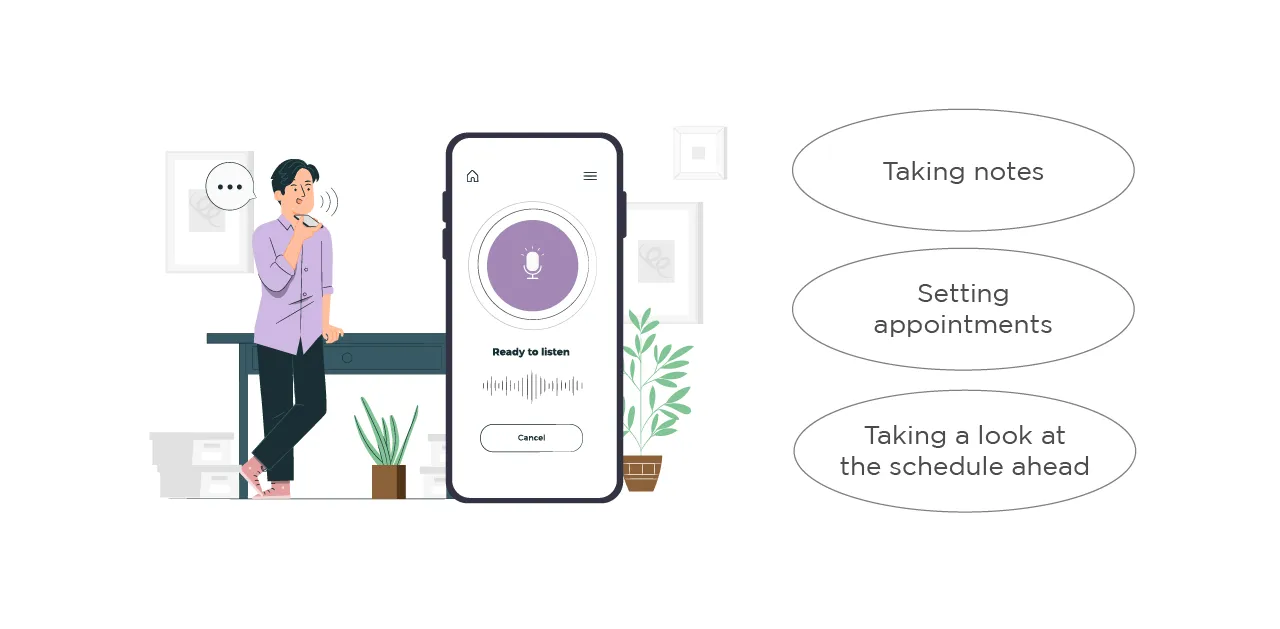 Voice assistants can increase the productivity of people by a major factor. Everything that executives had to do manually they can now automate it and generate more time to focus on tasks that require their utmost attention. Employees can work hands-free with the help of voice typing.
Taking notes, setting appointments, and taking a look at the schedule ahead; each of these things requires a manual effort but no more. Working hands-free with voice assistants helps clear the mind from various distractions and stress in the workplace. This generates better productivity and, in turn, better overall outcomes.
Voice-enabled programs: The bottom line
They are not a fad; they are here to revolutionize the world. According to experts in the field, voice assistants will soon be in every device with an operating system. Children in the future will be talking about everything as far as they can see.
This possibility is already in progress. Moreover, There are more voice assistant users with each passing day than the previous day. With so much to offer, we would be remiss if we did not embrace the use of these programs in our lives.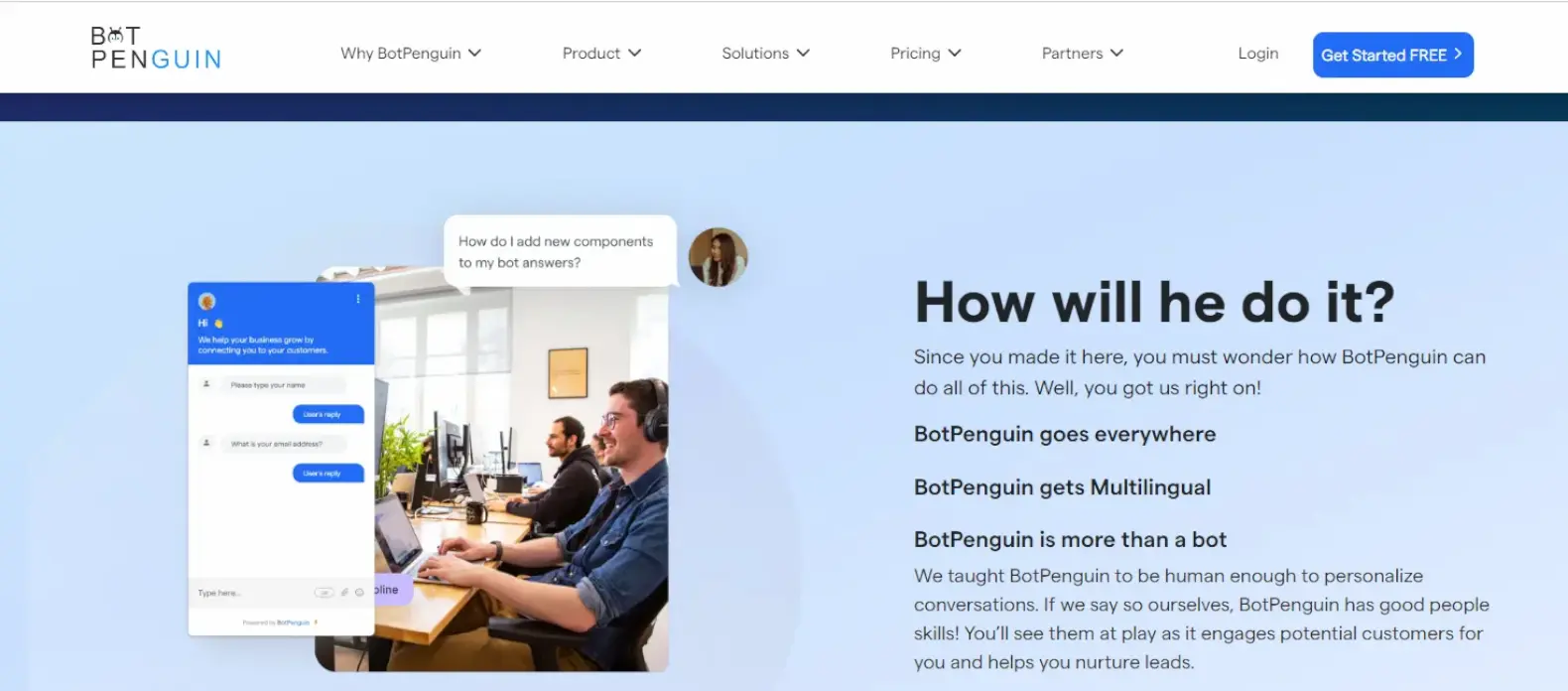 They work wonders when paired with other exceptional technology in the market. BotPenguin is an organization that makes these wonders happen. They are a team of experts that create chatbots for everything. Chatbots are the next generation of service helplines, and they are extremely prolific.
If you want a virtual assistant for your business, get in touch with BotPenguin today!
Frequently Asked Questions (FAQs)
What is the future of voice assistants?
The future of voice assistants looks promising; with advancements in natural language processing and AI, they are expected to become more sophisticated, integrated into various devices, and play a vital role in our daily lives.
Who uses voice assistants the most?
Voice assistants are commonly used by tech-savvy individuals, young adults, and busy professionals who find them convenient for tasks like setting reminders, controlling smart home devices, and accessing information hands-free.
What is the benefit of AI personal voice assistants?
AI personal voice assistants offer various benefits, including improved efficiency, hands-free operation, personalized assistance, and access to a wide range of information and services with just voice commands.
What AI do voice assistants use?
Voice assistants use artificial intelligence and natural language processing algorithms to understand and respond to user queries, enabling them to interpret speech, learn from user interactions, and provide helpful responses.